Subject: #SoulBlast - 12th Annual Keepers of the Flame Awards | Honoring Culture in the Community | May 19th
Share a lil' Soul with
your Social Networks!
#SoulBlast - 12th Annual Keepers of the Flame Awards | Honoring Culture in the Community | May 19th

Forward to Friends Past Soul Blasts View Online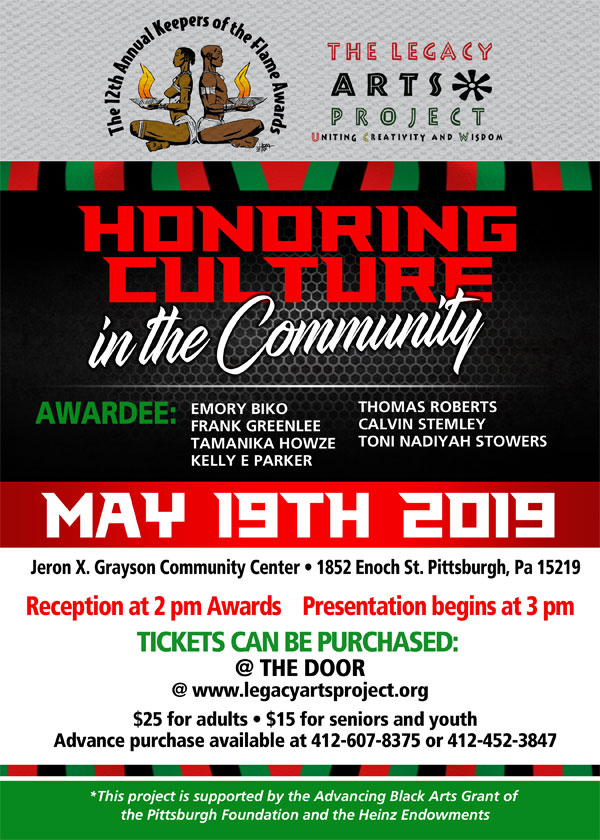 Join the Legacy Arts Project for the
12th Annual
Keepers of the Flame Awards

We will honor community members
who have helped to shape and sustain
the culture of the African Diaspora in Pittsburgh.


Distinguished 2019 Honorees:

Emory Biko, Frank Greenlee, Tamanika Howze,
Kelly E Parker, Thomas Roberts,
Calvin Stemley, Toni Nadiyah Stowers

We will begin the evening with
a reception at 2 pm
The awards presentation will begin at 3 pm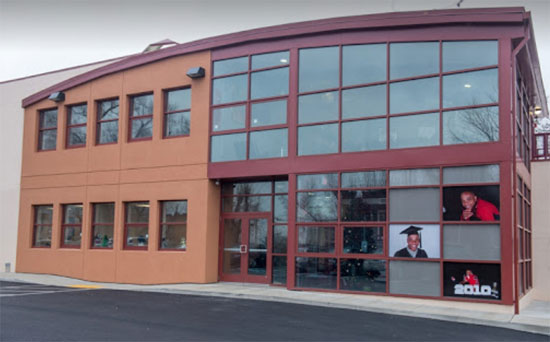 @ Jeron X. Grayson Community Center
1852 Enoch St, Pittsburgh, PA 15219

Sunday, May 19, 2019
$25 for adults | $15 for seniors and youth
Tickets Can Be Purchased @ The Door
Or Online at
www.LegacyArtsProject.org
Advance purchase available at
412-607-8375 or
412.452.3847

A Soul Blast from TheSoulPitt.com goes out to thousands and those that they pass it on to!
All Soul Blasts are also posted on ALL of Soul Pitt's social media sites at no additional charge.
To get a blast call 412.407.SOUL or email adsales@thesoulpitt.com

GET SOULcial with SOUL PITT!