Subject: Soul Blast - Theology of Work | Class begins April 6, 2016 @ Bethany Baptist Church
Share a lil' Soul with
your Social Networks!
Soul Blast - Theology of Work | Class begins April 6, 2016 @ Bethany Baptist Church

Forward to Friends Past Soul Blasts View Online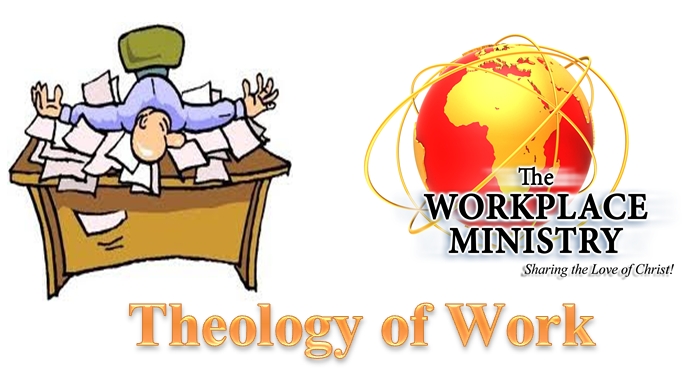 Has the drudgery of work got you down?
Do you feel that work is a necessary evil you have to endure? Is it hard for you to connect your Sunday worship with work Monday through Saturday?
God has a biblical design for our work and our work matters to God.
Come and Learn about God's design for work and how we can develop a new perspective on work and God's personal call to all Christians. Class begins April 6, 2016.
This course explores the meaning of spirituality and the ministry of work which engages Christians for most of their waking hours. The course explores four areas:
Biblical –A survey of who we are in Christ, the meaning of work, calling and how they all fit in God's revealed purpose
Contextual –Understand how the worldview and specific cultures (African American) affect one's work ethic and one's ability to be who God called them to be
Integrative –Discover how work is related to ministry, calling and mission
Theological –Understanding of work and it's practice through the Word of God and in the context of contemporary workplaces
Theology of Work
Rev Dr. Stanley A. Holbrook, Instructor
Six week course
April 6– May 11, 2016 from 7 pm-9 pm
Course Cost -$30 plus books

For more information contact:
PLBI @ Bethany Baptist Church
7745 Tioga Street, Pittsburgh, Pa 15208
412-242-3255
A Soul Blast from TheSoulPitt.com goes out to thousands and those that they pass it on to!
All Soul Blasts are also posted on ALL of Soul Pitt's social media sites at no additional charge.
To get a blast call 412.407.SOUL or email adsales@thesoulpitt.com
GET SOULcial with SOUL PITT!