Subject: Soul Blast - PowerUP The Power to Prevail | 9/25 @ 1PM
Share a lil' Soul with
your Social Networks!
Soul Blast - PowerUP The Power to Prevail | 9/25 @ 1PM

Forward to Friends Past Soul Blasts View Online
We invite you to join women leaders from all over Greater Pittsburgh represent their organizations, businesses, ministries at


PowerUP - The Power to Prevail!
This event was created to release


Power

in their lives, in Business, Power in Leadership,
Power in Vision and dreams
and especially inside ourselves.
There is nothing two women can't do once they put their minds to it. We are virtually Unstoppable.
This is a meeting of the Mind, The Body, The Spirit
and the Soul to develop the strategy to prevail.


Dianne C Lemon
International Best Selling Author. Fashion Management, Lifestyle Minister Spiritual & Professional Training & Coaching
The owner/life architect in charge of the transformation of mindsets and belief systems for clients and JV partners Incorporating systems that embrace authenticity and promote new actions, opportunity, and resources that catapult users into new levels. Partner of ReFined Culture, LL Fashion firm assisting with image coaching processes that evolve (young) women to their highest self.
Dianne is the Founder of W.R.E.S.T. Inc . Coaching provide a holistic approach to personal and spiritual development. An ordained minister guiding women in leadership positions with biblical principles.
WREST is a HAVEN FOR WOMEN ENTREPRENEURS, PROFESSIONALS AND LEADERS THAT DESIRE SUPPORT, MENTORING, AND SPONSORSHIP FOR EVENTS
AND HI - IMPACT RETREATS.

Our Powerhouse lineup speakers are:
Dr. Shellie Hipsky,
Donna Baxter Porcher,
and Priya Amin.
Spend an afternoon with these industry experts.
Dr. Shellie Hipsky
Executive Director of The Global Sisterhood
Dr. Shellie Hipsky inspires, educates, and entertains internationally. She is the Executive Director of the new non-profit 501 (c) (3) the Global Sisterhood which guides and supports women and girls towards their dreams and goals. She was deemed "Inspirational Woman of the Month" in Inspirational Woman Magazine and a "Luminary Author" for Inspire Me Today. She earned "Entrepreneur of the Year in Inspiration and Empowerment" and "VIP Woman of the Year" in 2015 for her Inspiring Lives, LLC and her TV show Inspiring Lives with Dr. Shellie. As a former professor of the Global Perspective at the Ph.D. Level for over a decade she is a proven expert on what she teaches. She keynotes events around the globe. The latest of her 10 published books, the internationally best-selling Common Threads trilogy, provides Inspiration, Empowerment, and Balance based on 100 amazing interviews from her Empowering Women Radio.
Donna Baxter Porcher
Digital Designer, Magazine Publisher, Online Community Expert, Multicultural Marketing Specialist
Donna Baxter Porcher, CEO/Founder of Soul Pitt Media, spends her time promoting the Soulful side of Western PA and empowering minority entrepreneurs with technology and encouraging people to "Get Online or Get Left Behind!" Additionally, Donna serves as a business speaker and digital consultant and is on a mission to educate Minority and women business owners on the power of the Internet. Donna helps businesses look good by creating eye-catching advertisements, websites, logos and other branding tools. Out of her passion for Pittsburgh, this former rap artist turned internet Tech Diva has gone from "Rhymer to Digital Designer" and transformed a hobby into a six-figure business which includes an award winning community website, print magazine, and internet podcast radio show that attracts many corporate and small business advertisers.
Originally from Johnstown PA, Donna holds a BA degree in Media Communications from the University of Pittsburgh and a Master of Education in Instructional Technology. She is also the Immediate Past President for the Pittsburgh chapter of the National Association of Women Business Owners. Visit the website that started it all at TheSoulPitt.com.
Priya Amin
Founder & CEO of Roki MOM
Priya Amin, mother of Ronin and Kirin, the inspiration behind the name ROKI, has made many leaps in her life. She moved across the country, away from her support system, to go back to school. She left her job at IBM and moved sight unseen to take her dream job at Nestle in a city she had never been to before. She then left her career 5 years later to be a stay at home mom with her then two year old son. She created her freelance consulting business on her own to keep her skills sharp. She also decided to go back to work after being home with her kids and freelancing for 3 years. In the past, she has been called an Ever Evolving Optimist.
Priya has and MBA and over 10 years of product/brand management, business development, consulting and entrepreneurial experience.
Priya's main goal in life is to help and inspire people to make the necessary changes to live their best lives. Her husband, two boys and Chow Chow are what make her the happiest in life.

You can
Power every area of your life, learn from the experts, gain strategies and solutions that will prevail against adversity and missteps and mistakes. We are bringing this areas best to you.

We invite you to Spend an afternoon with W.R.E.S.T.
& Friends and
Power your life!
Sun, Sep 25 at 1:00 PM to 5:00 PM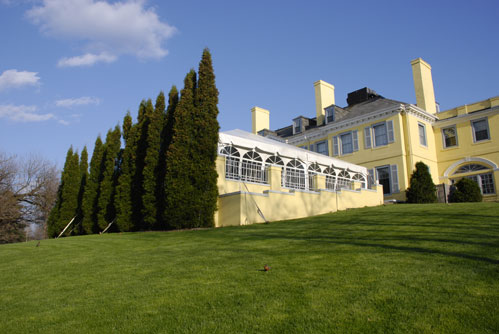 @ Pittsburgh Center For The Arts
6300 Fifth Avenue Shady Avenue

Pittsburgh, PA 15232
ADMISSION $25
CLICK HERE TO PURCHASE TICKETS ONLINE
https://www.facebook.com/events/232280557133645/
We are looking for vendors
and partners for this event,
success is NOT acquired alone,
United we can accomplish ANYTHING!
Together we Stand divided we Fall.
Be apart of the W.R.E.S.T. movement.
Women.Restored.Empowered.Strengthened.Transformed
Sponsors/Partners
ReFined Culture, Jade Earth Events, NEWMA Ministries
A Soul Blast from TheSoulPitt.com goes out to thousands and those that they pass it on to!
All Soul Blasts are also posted on ALL of Soul Pitt's social media sites at no additional charge.
To get a blast call 412.407.SOUL or email adsales@thesoulpitt.com
GET SOULcial with SOUL PITT!