Subject: Soul Blast - Poetry Unplugged | a night of poetry, music and activism | Jan 13 at 8PM
Share a lil' Soul with
your Social Networks!
Soul Blast - Poetry Unplugged | a night of poetry, music and activism | Jan 13 at 8PM

Forward to Friends Past Soul Blasts View Online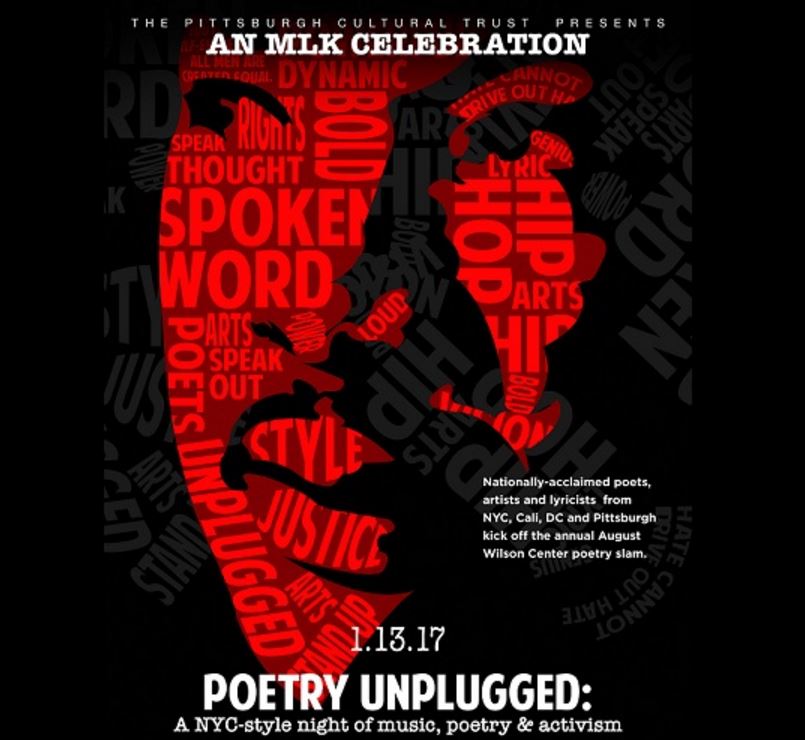 In celebration of the birthday of
Dr. Martin Luther King, Jr.,
"Poetry Unplugged" is a night of
poetry, music and activism.

The performance will feature nationally-acclaimed poets and lyricists from the "Big Apple," California, Washington DC and Pittsburgh.
Hosted by Mahogany L. Browne with DJ Jive Poetic – the event will feature Prentice Powell, Nate James, the Brooklyn 2016 Slam Team, W. Ellington Felton, Gabriela Garcia Medina and DJ Nate the Phat Barber.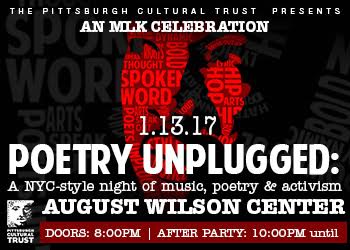 Doors open at 8 pm with an after party at 10 PM.

CLICK HERE FOR TICKETS!
A Soul Blast from TheSoulPitt.com goes out to thousands and those that they pass it on to!
All Soul Blasts are also posted on ALL of Soul Pitt's social media sites at no additional charge.
To get a blast call 412.407.SOUL or email adsales@thesoulpitt.com
GET SOULcial with SOUL PITT!