Subject: Soul Blast - PA Absentee Voting Process | Know Your rights
Share a lil' Soul with
your Social Networks!
Soul Blast - PA Absentee Voting Process | Know Your rights

Forward to Friends Past Soul Blasts View Online
***REVISED TO INCLUDE THAT PRISONERS AWAITING TRIAL
CAN SUBMIT AN ABSENTEE BALLOT***
With less than two weeks away from election day, it is important to ensure that Pennsylvanians, particularly our senior citizens and servicemen/women, are fully informed about their right to submit an absentee ballot for the upcoming election on Tuesday, November 8, 2016.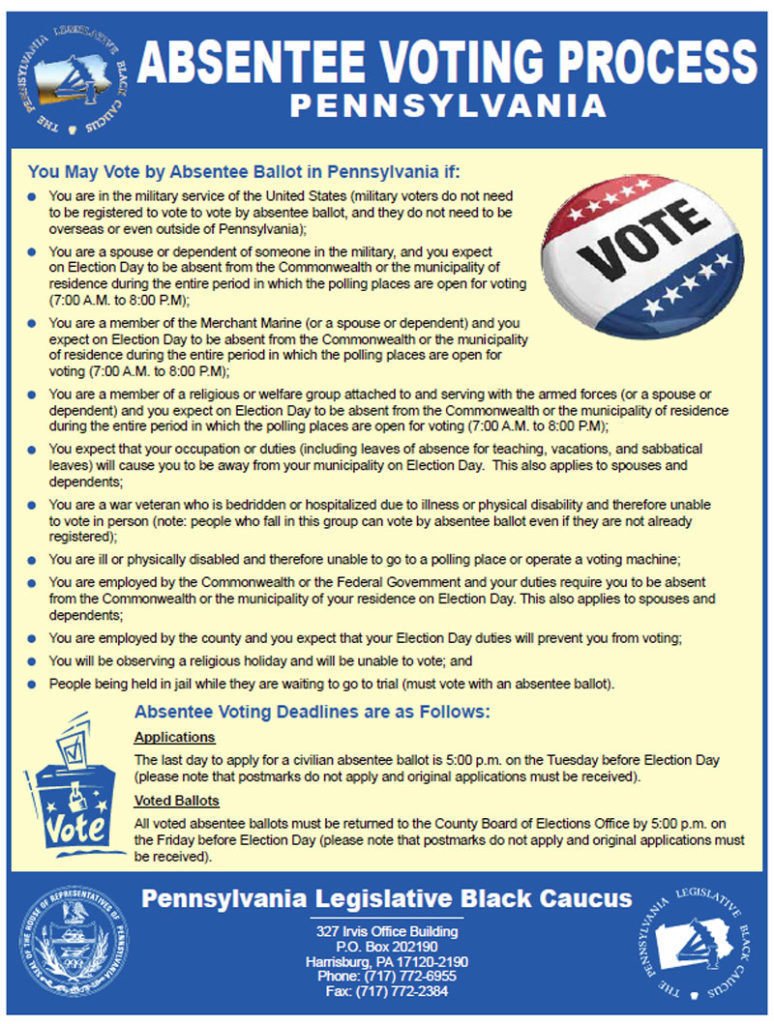 [click image for larger view]
A Soul Blast from TheSoulPitt.com goes out to thousands and those that they pass it on to!
All Soul Blasts are also posted on ALL of Soul Pitt's social media sites at no additional charge.
To get a blast call 412.407.SOUL or email adsales@thesoulpitt.com
GET SOULcial with SOUL PITT!