Subject: Soul Blast - North Side Christian Health Center is Currently Accepting New Patients
Share a lil' Soul with
your Social Networks!
Soul Blast - North Side Christian Health Center is Currently Accepting New Patients

Forward to Friends Past Soul Blasts View Online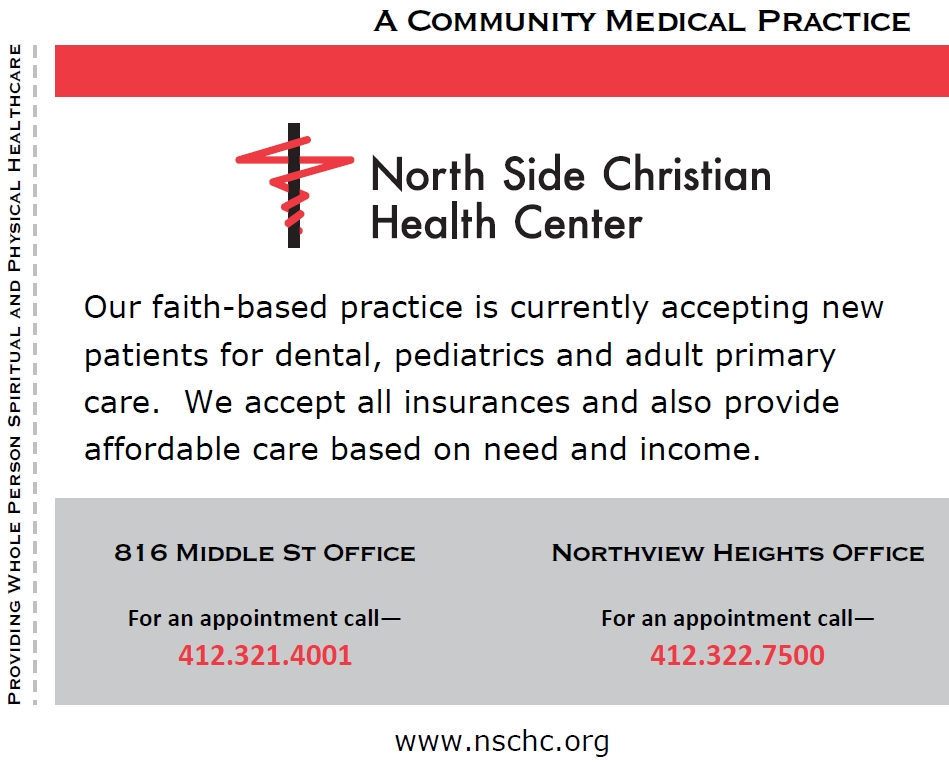 The North Side Christian Health Center (NSCHC) was founded in 1993, as an anchor in Pittsburgh's economically challenged and socially depressed Northside. Motivated to live our Christian principles, the mission of the North Side Christian Health Center is to provide whole-person primary health care to underserved persons on the Northside and surrounding neighborhoods. We envision a community where people of all backgrounds are actively engaged in maintaining a healthy lifestyle.

Visit our site at www.nschc.org
A Soul Blast from TheSoulPitt.com goes out to thousands and those that they pass it on to!
All Soul Blasts are also posted on ALL of Soul Pitt's social media sites at no additional charge.
To get a blast call 412.407.SOUL or email adsales@thesoulpitt.com
GET SOULcial with SOUL PITT!