Subject: Soul Blast - NAACP's 62nd Annual Human Rights Dinner | Thursday May 5th at 5:30PM
Share a lil' Soul with
your Social Networks!
Soul Blast - NAACP's 62nd Annual Human Rights Dinner | Thursday May 5th at 5:30PM

Forward to Friends Past Soul Blasts View Online
Pittsburgh NAACP Announces
The Honorable Nina Turner as Keynote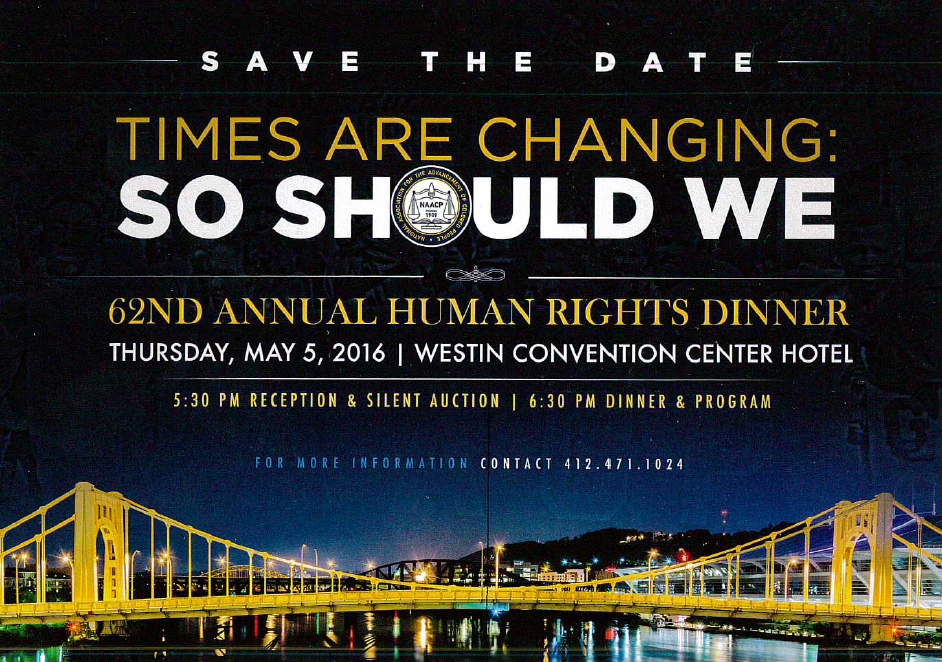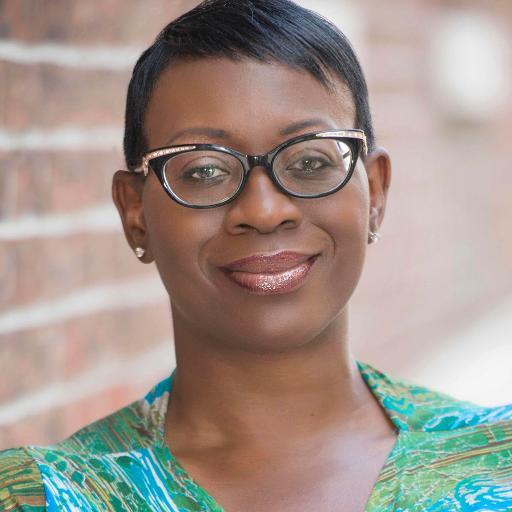 The Honorable Nina Turner, former Ohio State Senator, will be the keynote speaker at the 62nd Annual Human Rights Dinner to benefit the Pittsburgh NAACP. Turner will address this year's theme "Times Are Changing: So Should We."
A native of Cleveland, Senator Nina Turner is the oldest of seven children and accepted her first job at age 14 to help support her family and siblings. Nina's work ethic, empathy and commitment to serving others stem largely from her humble beginnings.
Senator Turner worker her way through school earning her Associate of Arts degree from Cuyahoga Community College and her Bachelors and Master of Arts degrees from Cleveland State University. In 2013, Nina received an Honorary Doctorate of Humane Letters from Wilberforce University.
Nina has shared her inspirational story with hundreds of thousands of people across the nation, invigoration and empowering individuals to advocate for positive social and economic agendas.
"We are thrilled to host Senator Turner and to also recognize the work and legacy of Pittsburgh's local hero's and shero's," said K. Chase Patterson, Chairman of the 62″d Annual Human Rights Dinner. "Nina has a passion for advocacy and helping everyone to believe in our own power to make a difference."
The 62nd Annual Human Rights dinner is presented by EQT Corporation and the corporate committee is co-chaired by Gregory Peaslee, Executive Vice President of UPMC and Dr. Quintin Bullock, President of CCAC.
"The Pittsburgh NAACP is excited to celebrate the impact of individual members and the vibrant community we are proud to be part of," said Constance Parker, President of the Pittsburgh NAACP. "We are also very delighted to welcome Senator Turner Brown and look forward to an evening of inspiration, new ideas and building great relationships."
The dinner will be held at 6pm on Thursday, May 5, 2016 at the Westin Convention Center Hotel. Tickets are $100 per person. To purchase tickets online or learn more about the 62nd Annual Human Rights Dinner please contact 412.471.1024.

For Further Information Contact
Twanda Carlisle at 412.471.1024
A Soul Blast from TheSoulPitt.com goes out to thousands and those that they pass it on to!
All Soul Blasts are also posted on ALL of Soul Pitt's social media sites at no additional charge.
To get a blast call 412.407.SOUL or email adsales@thesoulpitt.com
GET SOULcial with SOUL PITT!