Subject: Soul Blast - Dance Africa 2016 on July 23 presented by Legacy Arts Project & KST
Share a lil' Soul with
your Social Networks!
Soul Blast - Dance Africa 2016 on July 23 presented by Legacy Arts Project & KST

Forward to Friends Past Soul Blasts View Online
THE 5TH DANCE AFRICA PITTSBURGH 2016
Saturday July 23, 2016 | 8PM
Presented in collaboration with
the Kelly Strayhorn Theater


CLICK FLYER FOR LARGER VIEW


Tickets Available at:
www.kelly-strayhorn.org
PAY WHAT MAKES YOU HAPPY!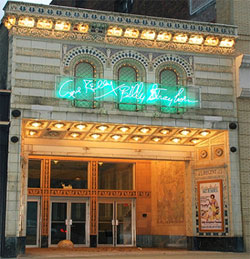 at Kelly Strayhorn Theater
5941 Penn Avenue | Pittsburgh, PA 15208
The mission of the Legacy Arts Project, Inc. is to preserve the history and traditions of African art as represented throughout the diaspora through education, instruction and interactions.
A Soul Blast from TheSoulPitt.com goes out to thousands and those that they pass it on to!
All Soul Blasts are also posted on ALL of Soul Pitt's social media sites at no additional charge.
To get a blast call 412.407.SOUL or email adsales@thesoulpitt.com
GET SOULcial with SOUL PITT!