Subject: Soul Blast - COMPLEX: A Fashion Experience | Nov 6 at The Great Pittsburgh Coliseum
Share a lil' Soul with
your Social Networks!
Soul Blast - COMPLEX: A Fashion Experience | Nov 6 at The Great Pittsburgh Coliseum

Forward to Friends Past Soul Blasts View Online
Fashion is an Art form, a raw expression of individuality and personal style. COMPLEX is the platform for this artistic expression. "Complex" Is a dynamic runway production with electrifying fashion from some of the finest local talent. Brown Sugar and Laced Apparel have teamed up to bring you the biggest fashion production of 2016!


Held on Sunday, November 6, 2016 at the Greater Pittsburgh Coliseum, the event will be filled with networking, shopping, fashion, and entertainment. Our past productions have sold out 3 shows with 400+ attendees. This year we are looking to grow the production by more than doubling the audience with a venue that seats over 800 guests! The event will include live performances from recording artists, theatrics, and a superstar lineup filled with glamour and style. In addition, there will also be a pre-show cocktail hour for press, sponsors and VIP guests.



[ Click Flyer for Larger Image ]
CLICK HERE TO PURCHASE TICKETS ONLINE

Or VIP and General Admission tickets
can be purchased at the following locations:

Aliya Wray's, Beauty Parlor
Sneaker Villa, Downtown
Social Status, East Liberty
Femi Boutique, Monroeville Mall

Sunday November 6, 2016

Promptly at 5pm, The VIP Cocktail Hour
sponsored by Blue Diamond Vodka
Our celebrity guest Latosha "DJ Duffey" of Vh1's Basketball wives will meet and greet our guests.

Doors open for general admission at 6pm

The show will start approximately at 7pm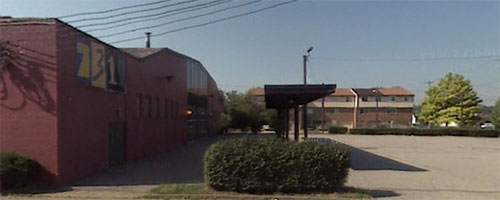 @ Greater Pittsburgh Coliseum
7310 Frankstown Ave Pittsburgh, PA 15208

Anyone interested in getting involved as a sponsor, vendor, member of the press, or volunteer should contact info@complexfashionshow.com

For more information, please visit www.complexfashionshow.com

Follow us on Instagram and Facebook @complexfashionshow

A Soul Blast from TheSoulPitt.com goes out to thousands and those that they pass it on to!
All Soul Blasts are also posted on ALL of Soul Pitt's social media sites at no additional charge.
To get a blast call 412.407.SOUL or email adsales@thesoulpitt.com
GET SOULcial with SOUL PITT!