Subject: Soul Blast - 2nd Annual PITTSBURGH JERK FESS – Sun, July 2, 2017 (Highland Park) presented by Strika
Share a lil' Soul with
your Social Networks!
Soul Blast - 2nd Annual PITTSBURGH JERK FESS – Sun, July 2, 2017 (Highland Park) presented by Strika

Forward to Friends Past Soul Blasts View Online
Caribbean Jerk Chicken, Jerk Fish, Jerk Pork, Jerk Crab, Jerk Lobster, Jerk Shrimp, Jerk Conch, Jerk burger – Everthing Jamaica and Caribbean Jerk!


Reggae Music, Green Rose Sound,
Country Bwoy Sound, DJ Cell Block, DJ Six K,
Live band by Flow Band

Clown and Jump House for the kids
Hosted by different restaurants in and around
Greater Pittsburgh Area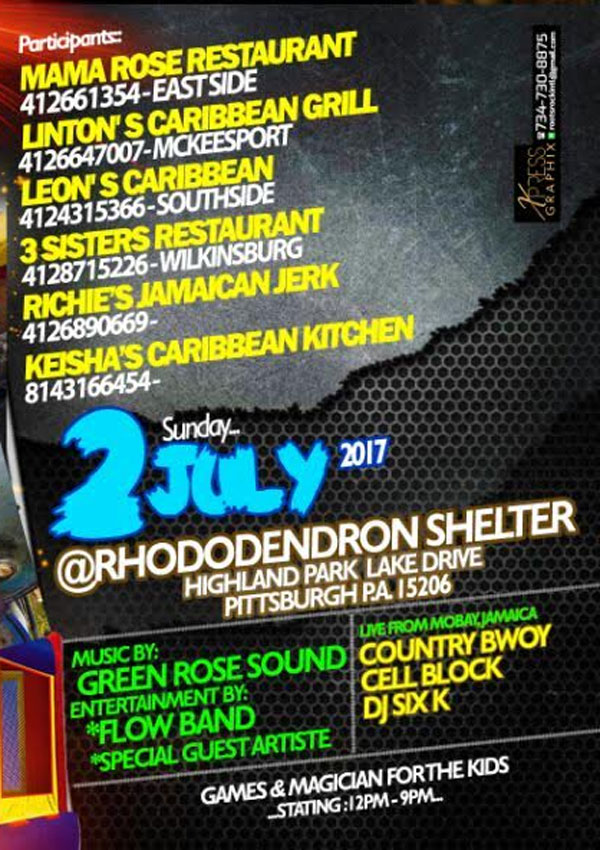 A Soul Blast from TheSoulPitt.com goes out to thousands and those that they pass it on to!
All Soul Blasts are also posted on ALL of Soul Pitt's social media sites at no additional charge.
To get a blast call 412.407.SOUL or email adsales@thesoulpitt.com
GET SOULcial with SOUL PITT!