Subject: Organizations' Newsletter - October 12, 2018
View this email online if it doesn't display correctly
News and Opportunities for the Cultural Nonprofits and
Creative Businesses of Fairfield County, CT
October 12, 2018
The Cultural Alliance of Fairfield County is a nonprofit service organization that supports its members through unified marketing, capacity building, professional development, and advocacy services. This newsletter is sent to all who request it - but we ask that, if you are not a member, you explore membership benefits and consider joining this community of more than 600 individuals and organizations. Sign up here
MEMBERS: PREPARE YOUR WEBSITE PROFILES
Just one-quarter (130) of our members have created profiles on our new integrated Cultural Alliance+FCBuzz website. Time is running out and FCBuzz.org will shortly disappear. Go to http://cafc.wpengine.com/membership/become-a-member and register on our new website. Use the email address you use to sign on to the old FCBuzz.org (call us if you are unsure what address that is) - or else you will be charged. You will need a nice description of your organization together with 3 images: a square logo, a 1600x430 pixel hero image (like the ones above and below) and a smaller 510x260 pixel "reference image."
Sneak a peek
. Download instructions here. Call 203-212-6894 or email if you get stuck.
PODCAST AVAILABLE FOR SPOTLIGHT

ON "MIGRANT'S ALPHABET"
If you missed our
SPOTLIGHT ON ARTS & CULTURE
discussion - on
WPKN 89.5FM
- on

The Migrant's Alphabet

- or you want to listen again - you are in luck: you can listen to a pod-cast of the show here.
The Migrant's Alpha-bet is an exhibition of 26 12x12" works of art by 26 leading mixed-media artists highlighting migration, immigration, asylum, and refugee issues. C
urator of the exhibit,
Jane Davilà
was joined in the studio by
Johana Rendon Ledesma
, Program Manager of Burroughs Community Center's Our Woven Community program, providing refugee women with tools and skills to successfully integrate into the Bridgeport community, and
Evelyne Mukasonga
, part of the program, a refugee from Rwanda, where both her parents were killed in the 1994 Tutsi massacre.
Running from A for Asylum, to Z for Zero Tolerance, the exhibit illustrates many of the different sides of migration and the difficulties faced by migrants.
Hear about the roles that the arts and artistic skills can play in raising the issues and solving some of the difficulties within this community
. Listen
here

.
FCPN ORGANIZES SHPO PLAN REVIEW: OCT 15
RSVP TO FREE SPECIAL SCREENING OF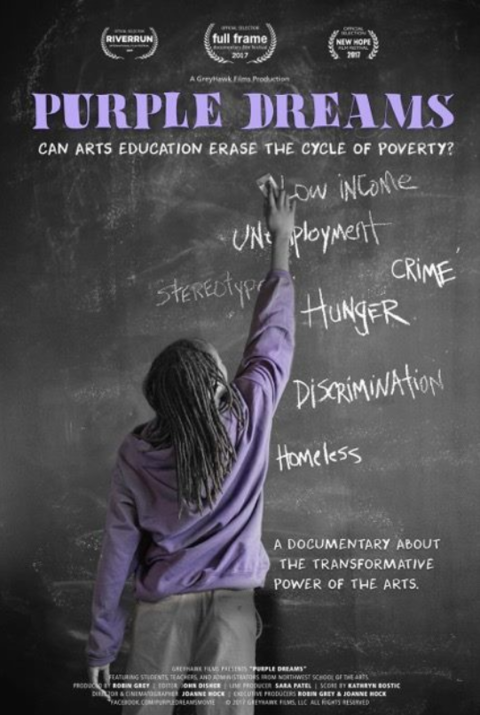 On Sat. Oct. 20 at noon, The Cultural Alliance of Fairfield County (CAFC) is screening the award-winning documentary film,
Purple Dreams
. After an out-standing run on the international film festival circuit, the film is making its debut in Fairfield County at the Ridgefield Playhouse as part of the Ridgefield Independent Film Festival (Oct 21st). With the generous support of People's United Bank, CAFC and our partners – ArtsEmpowers, ConnectUS, Intempo Music, Neighborhood Studios, Regional Center for the Arts, Turnaround Arts: Bridgeport and Westport Arts Center – are pleased to host

a special screening for Fairfield County arts educators

on
October 20th at noon
at The Bijou Theater in Bridgeport. To reserve your spot, please register here.
Purple Dreams
reveals an extraordinary Arts in Education success story. It shadows six high-school students on an emotionally powerful three-year journey, proving that with access to the arts and academic mentors, our at-risk youth have the potential to break the cycle of poverty in a single generation. The students juggle difficult home lives, personal rivalries and disappointments as they further their education and help create a musical production that propels them into a world of opportunity they never expected. (See trailer here
). After the movie we'll have a panel discussion that includes artists and arts educators with time for Q&A.
While the event is free of charge, we do hope you

consider a donation or pledge to CAFC and/or one of the partners

on the day of the event. With the help and the generous support of people like you we can ensure that access to the arts remains a priority in Fairfield County.

Reserve your seats here

.
Registration is open
for the second in our Progressive Gallery Tour. We visit two galleries on

Wed. Oct 24

in Stamford: the GR Art Gallery at
1086 Long Ridge Road in North Stamford (just north of the Merritt Parkway), where gallery owner George Pali will introduce visitors to his gallery and the current exhibition: a continuation of the

Summer Time

group show of works by Adriatik Baliaj, Heidi Lewis Coleman, Elizabeth Agresta Hasegawa, Yuko Ike, Arnold Kastenbaum, and George Pali himself. Adriatik Baliaj and Heidi Lewis Coleman will speak about their work. We then drive to the Fernando Luis Alvarez Gallery, at 96 Bedford Street in downtown Stamford where Mr. Alvarez will introduce his gallery and
an important show by gallery artist Shelby Head:

An Infrastructure of Silence

: a collection of works that confronts institutional racism in the U.S. For details and to register for free click here.
Executive Director: Katie Banzhaf
STAR
was established in 1952
by parents who believed that children with develop-mental disabilities were entitled to the same basic opportunities in their home community as other children and as an alternative to institutionalization. Today the organization has grown to include a full array of services for over 600 individuals with disabilities and their families, from birth to their senior years. Services are provided in Norwalk, New Canaan, Wilton, Weston, Westport, Darien and Stamford.
STAR is a not-for-profit organization serving individuals of all ages who have intellectual and developmental disabilities, as well as providing support services to their families. We create opportunities for individuals to live full lives with independence, freedom of choice and personal growth by providing support, services and advocacy. We inform and encourage the community to recognize and appreciate the value of all individuals. Our goal is the inclusion of all individuals with disabilities in their community.
STAR partners with a host of other local non-profits and arts/cultural organizations to engage participants in classes such as painting, theater, improvisation, photography, dance and other enrichment activities. STAR welcomes collaborative program ideas and welcomes volunteers from all fields to help our participants lead meaningful lives with continued learning.
See website, Facebook, Twitter and Instagram accounts.
❦

– Latest List by Town of Organization and Creative Business Members: here
❦

– Latest List by Town of Artist Members: here

FAIRFIELD COUNTY REGI GRANT WINNERS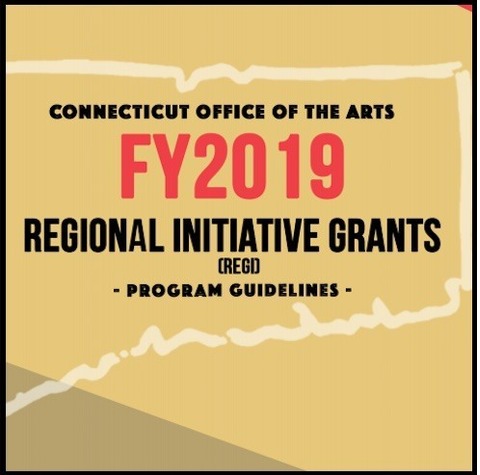 First, we announce the 4 winners in our region of the
Regional Initiative Grant (REGI)
funded by the CT Office of the Arts and administered by the Regional Sevice Organizations (of which the CAFC is one). REGI grants are for $1-4,000 and they
encourage and support small community arts projects that
engage in a specific community matter, reflect on personal exper-ience, and/or bring neighborhoods together. The awardees are:
Fairfield Public Library, Greenwich Alliance for Education, New Paradigm Theatre
, and individual artist
Jay Misencik.
We at the Cultural Alliance of Fairfield County thank our three judges for their hard work and perspicacity:

Debbie Gilbert Taylor,

Stratford artist and cultural entrepreneur, who founded the Stratford Arts Guild (now Coastal Arts Guild) in 2007;

Diane Jellerette

, Executive Director of the Norwalk Historical Society and member of the Norwalk Arts Commission, and

Tatiana Mori,

Executive Director of the Greenwich Arts Council, and curator and director of GAC's Bendheim Gallery for 16 years.
The Fairfield Public Library, was awarded for

Jazzed Up! Celebrating Libraries through Music, Art, and New Technology,

featuring the Vindor, a digital saxophone. The project includes creating a multimedia jazz symphony celebrating libraries, a children's STEAM workshop, culminating with an art exhibit at the Fairfield Library's Kershner Gallery and a multimedia presentation at Pequot Library, April 27-28, 2019.
Greenwich Alliance for Education
for expanding its

Developing Artist project

- introducing Public School middle schoolers to professional visual studio artists through classroom instruction, workshops, visits to artists' studio work spaces and MFA. The grant will enable an expansion of the number of artists and include collaboration with the Bruce Museum and Greenwich Arts Council. At right Eastern Middle School students working with environmental artists Willie Cole and Alejandro Duran on an anti-pollution project.
Jay Misencik
for his

Bridgeport Portrait Project

, a "cultural heritage art project" which, through portraits and interviews, gives a contemporary definition to Bridgeport.
Participants share their stories of values and beliefs, culture and heritage. They define Bridgeport and tell why the City is so much more than just a

place

. The project gives a contemporary definition to the rich, culturally diverse community that Bridgeport has always been
.
Funding will help continue this project and will include an exhibit at Bridgeport's new Warren Harding High School with portraits and interviews.
The New Paradigm Theatre
was awarded its REGI grant for Konversations with Keeme, a web video series hosted by 13-year old

Ajobola Tajudeen

interviewing seasoned professionals from Broadway, TV, and film, to get insights into their careers seek advice on how to be a leader in the arts. The series is hosted on broadwayworld.com and NPT's YouTube channel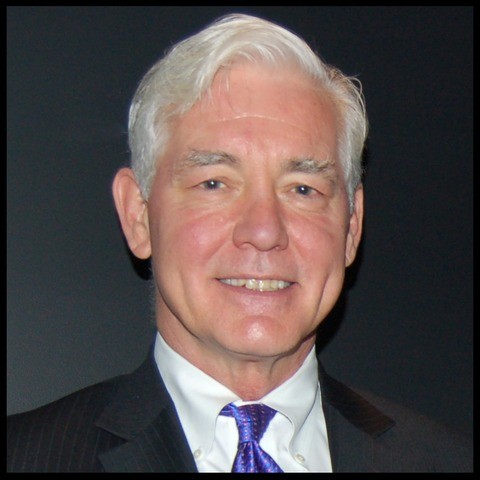 The Bruce Museum's retiring executive director,

Peter. C. Sutton

will be presented with the
66th Reginald T. Townsend Award
by
The New England Society in the City of New York
(NES), one of the oldest social and charitable organizations in the United States, at its
213th Annual Dinner Dance at New York's Metropolitan Club on November 9
. For more than two centuries, NES has been hosting this special event, celebrating New England traditions and culture while raising money to help those in need.
The award is presented annually to recognize outstanding achievement representing the finest attributes of the New England character.
Award recipients have included William F. Buckley, Jr., David McCullough, Leslie Stahl.
Anna Bulkot, New England Society President, commented:
"Peter has transformed the Bruce's profile from being a fine local museum into a premier national cultural institution by generating national and international partnerships and cultivating a community of committed supporters."
More...
The New Paradigm Theatre and
The Norwalk Symphony
are collaborating for a one-night-only production in February 2019 of the
West Side Story
concert version. In addition to presenting this American classic, the
two organizations are committed to a "collective impact" production, bridging the gap between the arts and the local community.

Kristin Huffman

, Artistic Director of New Paradigm Theatre and

Sandra Miklave,

Exec Dir of The Norwalk Symphony Orchestra are also thrilled to bring

Claire Kelly

, Artistic Director of Shakespeare on the Sound, on board as the director of this production
.
The Rowayton Arts Center is pleased to announce the addition of

Katie Burke

to its Board of Directors.
Katie is one of the country's leading political and corporate communications strategists with over twenty years of experience at the highest levels of government and business.
She is currently Senior Strategist and Global Chief of Staff at Edelman, the world's largest communic-ations firm, where she also sits on the Executive Committee.
She is a member of the Board of Trustees for Sacred Heart University in Fairfield, where she also serves on the Board of Visitors for the School of Communication and chairs the Development Committee.
Katie lives in Rowayton with her husband and six-year-old daughter.
RAC is delighted to have Katie on board and looks forward to benefiting from her extensive communications and strategy expertise.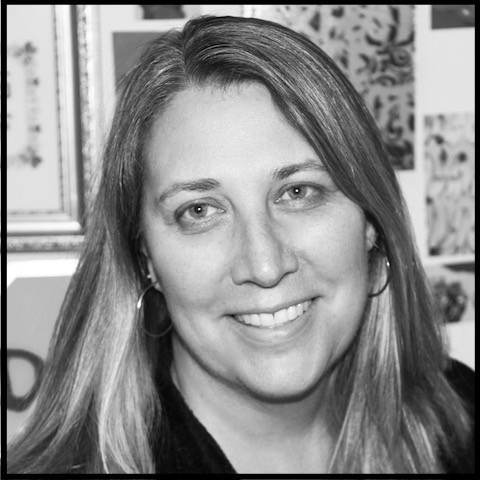 The Schelfhaudt Gallery at the

University of Bridgeport

is pleased to announce

Mary Jo McGonagle

as the new

Gallery Director.

With over 25 years in the field of Fine Art and Design,
her experience has allowed her to see the current trends in art, as well as under-stand their historical significance.
She has won many awards, has shown internationally, and her paintings and neon can be found in many private and corporate collections around the world.
She is represented in galleries in NYC, Boston and Tel Aviv and is very engaged in the contemporary art world, working with gallery directors, designers and artists.
Her work has been endorsed in such publications as

The New York Times, New American Painter, Art New England

and

New England Home

. Her clients have included Condé Nast Corporate, Renaissance Hotels, Stamford Downtown Special Services, Grapevine Technology, GQ, Glamour, United Media and Holland Advertising.
She has lectured at University of Bridgeport for the past six years, as well as at Fairfield University, Gateway Community College, Ludong University and Anhui Polytechnic University in China.
Mary Jo
earned her M.F.A. from Massachusetts College of Art and Design and her B.F.A. from School of Visual Arts. We are very much looking forward to working with her.
The Stamford Symphony
raised a record-breaking $240,000 for the organization and its educational outreach programs at its Sept 22 annual gala. The evening included a recital with the critically acclaimed pianist,
Conrad Tao
.
Alan Kalter
, announcer on the Late Show with David Letterman, and a Stamford native, was Master of Ceremonies for the evening. The Symphony also had great success with a new venture,
Symphony on Tap
, in which two Symphony clarinetists played solo clarinet pieces by Bach, De Falla, Poulenc, plus jazz duets and the clarinet cadenza for Copland's Clarinet concerto at Stamford's
Half Full Brewery
. This initiative comes from a group of under-40 newcomers to the Symphony a series of events making "easy connections with the extraordinary musicians of the Stamford Symphony in environments that appeal to a wider demographic." See
Stamford Advocate

story
.
Westport Historical Society
Executive Director,
Ramin Ganeshram
has won the

New England Museum Association's

2018 Award of Excellence

- one of five honorees chosen from an impressively competitive set of nominees. The WHS has also been nominated by Congressman Jim Himes for the The Institute for Museum and Library Services (IMLS)

National Medal of Honor

. Finalists will be announced in early 2019 and winners announced in the spring.
"It's an enormous honor to win the NEMA award," said Ganeshram. "Accolades such as these - and the positive response from the public - continue to encourage us in our goals to transform Westport Historical Society into a serious history museum with an expansive, interactive scope that is inclusive of multiple stories."
POLL SHOWS AMERICANS STRONGLY SUPPORT ARTS




Americans continue to be highly engaged in the arts and believe the arts promote personal well-being, that they help us understand other cultures, that they are essential to a well-rounded education, and that government has an important role in funding the arts, according to Americans Speak Out About the Arts in 2018, a research report that Americans for the Arts recently released.

A national sample of 3,023 adults were polled online by Ipsos in May 2018 to explore their perceptions and attitudes towards the arts and arts funding, according to the press release.

Some of the poll's key findings are:

91 percent believe the arts are part of a well-rounded education for K-12 students.

73 percent agree the arts help them understand other cultures better, an 11 percent increase compared to 2015.

72 percent report attending an arts or cultural event during the previous year, such as the theater, museum, zoo, or a musical performance. Consistent with previous studies, higher attendance rates are found with higher education and income.

81 percent say the arts are a "positive experience in a troubled world."

The majority of Americans would approve of increasing federal government spending on nonprofit arts organizations from 45 cents to $1 per person (53 percent approve versus 22 percent who disapprove).

ARTS + SOCIAL IMPACT EXPLORER




Americans for the Arts has just introduced a new tool to help in demonstrating the problem-solving value the arts offer: the Arts + Social Impact Explorer. Click on the image above and it will take you directly to the live tool. Within broad categories: Economy, Infrastructure, Innovation, Education, Social Justice, Diplomacy, Culture & Heritage, Health & Wellness, Faith and the Environment there are many sub-categories. Click on a subject, the wheel will turn and the center of the wheel opens with an introduction to the subject. Click the side arrows and more screens on that subject come up: Impact Points; Examples of Practice; a Reading List; Relevant Organizations.

The

Arts + Social Impact Explorer

draws together more than 1,000 data points on how the arts integrate into—and impact—26 different sectors ranging from education and innovation to health and wellness, immigration, faith, and environment.

The tool provides quick top-line research, example projects, and core research papers. It also lists service and partner organizations doing this work and offers printable PDF Fact Sheets you can share with decisionmakers.

See an

8-minute

introduction to the Arts + Social Impact Explorer

from when it was announced at the 2018 Americans for the Arts Annual Convention in Denver.
DOWNLOAD

AMERICANS SPEAK OUT

REPORT INFOGRAPHICS
Click on each of the four examples below to download them, or download the entire file of infographics here.
T

HE CANDIDATES AGREE ON SOMETHING!




Create the Vote (CTV), the nonpartisan public education campaign of the CT Arts Alliance to raise awareness and support for the arts among voters and candidates, reminds us there are just over

3 weeks until Election Day.

Create the Vote urges us to continue to engage and educate the candidates and voters on arts and cultural issues that will directly benefit our communities. CTV has collected responses to six questions about arts and culture from each of the gubernatorial candidates. The candidates

all agree that arts and culture are an important investment

that they support and want to build on as part of their economic development plan. Click to read the

complete responses

from Ned Lamont, Oz Griebel, and Bob Stefanowski. Lamont has published a statement on Investing in Arts and Culture and Griebel has published a Policy Plan that includes statements on Arts, Culture and Tourism.


WHAT YOU CAN DO:

FOLLOW

CAA on Facebook and Twitter


SHARE

CTV social media posts


ASK

the candidates questions on social media and at events


TWEET:

The gubernatorial candidates agree on something!


POST:

The gubernatorial candidates agree on something! Investment in arts and culture is a solution for CT's economy.


LINK

to the candidate responses: https://ctartsalliance.org/create-the-vote/ctv18candidates/


SPEAK

from the mic or podium:

"This election season, we've joined with other arts organizations and voters in a nonpartisan project called Create the Vote. This is a public education campaign to raise awareness among voters and candidates of the ways that arts improve schools, build vibrant communities, and strengthen economies. In response to a questionnaire sent by the Connecticut Arts Alliance and Connecticut Alliance for Arts Education, the Democratic, Republican and Independent candidates for governor have all agreed that the arts are an important investment in our state. To learn more and receive updates about this advocacy campaign, search for Connecticut Arts Alliance online or text the word CTARTS (one word) to 42828."




CT MAIN STREET AWARDS CALL FOR NOMINATIONS




The Connecticut Main Street Center

is the statewide chapter of the national organization that works to inspire great downtowns, Main Street by Main Street. CT Main Street Center brings historic downtowns throughout Connecticut b

ack to life by strengthening the downtowns and village centers.

Now in its 16th year, CT Main Street Center's VIBRANT MAIN STREETS awards annually recognize outstanding projects, individuals, and community efforts to bring traditional downtowns and neighborhood districts back to life, socially and economically.

Award recipients include individuals, companies, local and state government, and organizations who have created programs that enliven our Main Streets, contribute to local economic vitality, and improve the physical connectivity of Main Street for all citizens. CT Main Street award recipients are leading their communities and our state in improving the quality of life and our economy.

Click here

for a history of previous CT Main Street Award winners. Nominations are now being sought for the 2019 awards.

How To Nominate:

Call Kimberley Parsons-Whitaker at CT Main Street Center to discuss your potential nomination and receive your Nomination Form. Kim can be reached at 860-280-2556 or

kim@ctmainstreet.org

.

Submit the completed 2019 Nomination Form no later than December 1, 2018.

CT Main Street Center will review each nomination and contact you if you have been selected to advance as a finalist. At that time, you will be asked to submit additional photos, letters of support, etc.

All award winners will be notified by March 1, 2018. CT Main Street Award winners receive statewide exposure through print and social media.






As part of the

Connecticut Humanities program,

"Fake News - Is It Real?,"

helping to facilitate a statewide exploration on how citizens can better evaluate news sources,

The

Fairfield Museum and History Center

is offering professional development workshops on

November 6:

1.

Fake News: Now and Then

9:30am – 10:30am
Dr. Beth Rose, Library Director, and

Christine Jewell,

Director of Education.
Biased news has been a factor throughout much of U.S. history. Learn how questioning primary sources can help students to think critically about all sources of information.

2: CT

Public Learning Network and Thinkalong

10:30am – 12pm

Rose Pierre-Louis

of the CT Public Learning Network will share the resources of the newly re-launched Thinkalong website. Using public media about newsworthy topics, Thinkalong helps students think critically about media messages, develop informed opinions, and practice how to take a stand.
Both workshops are

free,

and open to pre-service teachers, educators, library media specialists, museum educators, and docents. Please register below for either or both sessions. Refreshments and coffee available. Please register here.

THE ROLE OF ARTS ORGANIZATIONS




The discussion will include promoting and interpreting collections and exhibitions in accessible ways, preserving works and honoring histories, providing meaningful educational opportunities, and connecting with the public. It will also explore new models of engagement, including hosting a wide array of community programs as opposed to only presenting our own orchestrated offerings, working to become a vibrant, cultural gathering place, and serving as a facilitator of dialogue around socio-political issues. Speakers are:

Maria Falvo (America Savings Fdtn), Cybele Maylone (Aldrich Museum), Michelle Hargrove (New Britain Museum of American Art), Frank Mitchell (Amistad Center), Jennifer Reynolds kaye (Yale Center for British Art) and Elizabeth Shapiro (Dept. of Economic & Community Development, State

of CT) .

The evening event will be held on

Tuesday, November 13, 6:30 - 8:30PM

at the Yale Center for British Art. It

is a free, ticketed event open to all but

pre-registration is required

. Space is limited.
NORWALK LEADERSHIP INSTITUTE 2019




The Norwalk Leadership Institute is a ten-session professional development program of the Norwalk Chamber of Commerce aimed at those seeking to get more involved in their workplace and/or in the community. The program also serves as an invaluable overview on the key issues and developments in the City of Norwalk, and beyond.

Norwalk Leadership Institute is a valuable and cost effective educational and development program for organizations of all types and sizes and is a sound investment in the future leaders of our businesses and our communities.

Program tuition ($1,000) is provided by the company with which the enrollee is affiliated.

In lieu of enrolling an employee, companies are asked to consider providing a $750 scholarship for a local nonprofit organization.

Scholarships are reserved for individuals who would not be able to enroll in the program without the benefit of a sponsor. Scholarships are highly limited, and those in the nonprofit community are encouraged to be proactive in seeking a sponsor/ scholarship.

Click here

for details.
Professional Development Events Coming Up...



The Bartlett Arboretum seeks a Development Director to prospect, cultivate, solicit, and steward individual donors, corporations, and foundations, and implement select special events to help meet the organization's annual fundraising goals. The development director will work closely with the CEO, Board of Directors' development committee, and development volunteers. Responsibilities include:

Individual Donors

– Manage annual appeals for donors at all levels using traditional and social networking tools. Work with the CEO and Board to identify, research, cultivate, and solicit individual, corporate, and major gift prospects.

Corporate Giving

– Maintain a proactive, creative leadership role in the identification, cultivation, solicitation, and tracking of corporate, foundation and government grants, including creating a library of external statistical data and research findings to strengthen proposals. Work with the CEO to design corporate engagement opportunities and collaborative fundraising options including operational support, program support, and event sponsorship. Prospect, cultivate, and steward corporate donors. Develop targeted informational materials.

Foundations

– Research, approach, write proposals, and conduct follow up and reporting with local, regional, statewide, and national foundations that are aligned with the Arobretum's mission and programs.

Marketing and Social Media

– Coordinate all fundraising efforts with the Arboretum's electronic marketing efforts including e-newsletter, Facebook, twitter, LinkedIn, and traditional media.

Special Events

– Design, plan, and implement select cultivation and fundraising events. Complete job description here.

Application Deadline Dec. 1, 2018.

MILL RIVER PARK COLLABORATIVE

MANAGER: CORPORATE & FOUNDATION GIVING




The Mill River Park Collaborative, provides the leadership and resources for the creation and maintenance of

Mill River Park

in Stamford, CT. The Collaborative is a public/private partnership of government, corporate and community interests who are committed to not only building an inviting and exciting park and greenway, but also assuring its' enduring success. Mill River Park Collaborative seeks a talented fund raising professional to join its development team to lead the organization's foundation and corporate efforts, managing a portfolio of existing donors, capitalizing on opportunities to upgrade gifts, and developing new funding relationships throughthe cultivation, solicitation, and stewardship of foundation grantors and corporate donors, with a goal of raising $300K+ annually. You will work in a collaborative office environment with highly motivated staff who share a passion for people and nature, and who bring an entrepreneurial spirit to their non-profit work. The ideal candidate will have the ability to translate program strategy frameworks into compelling proposals and impact reports for institutional funders. Responsibilities will mainly be in the areas of Proposal Development and Grant Writing; Prospect Research; and Grants Management

Qualifications

include having a Bachelors Degree with 4 years of corporate and foundation giving and/or grant writing experience, preferably in the open space/environmental sector. Must be a strong writer with proven ability to develop high-level, compelling proposals and have the ability to quickly synthesize complex ideas and align them with funder priorities. Complete job description here.
The Cultural Alliance of Fairfield County is a 501(c)(3) organization. We are very grateful for the support of our individual and organization members, our individual donors and the following organizations.