Subject: Organizations Newsletter, Oct. 1, 2021: It's National Arts & Humanities Month!
View this email online if it doesn't display correctly
News and Opportunities for the Cultural Nonprofits and Creative Services of Fairfield County, CT
The Cultural Alliance of Fairfield County is a nonprofit membership service organization that supports its members through unified marketing, capacity building, professional development, and advocacy services. This newsletter is sent to all who request it, but we ask that,
if you are not a member
, you explore membership benefits and consider joining.
Find out more
and
s
ign up here
.
COMMUNITY IMPACT COORDINATOR

The Cultural Alliance of Fairfield County (CAFC) welcomes Janet Evelyn, Executive Director of the Norwalk NICE Festival as Coastal Fairfield County Folk and Traditional Arts Community Impact Coordinator. This 30-week appointment is jointly sponsored by The Connecticut Office of the Arts and the Connecticut Historical Society and its Connecticut Cultural Heritage Arts Program (CCHAP). Beginning October 1, Janet will serve as an engagement leader, connecting to folk and traditional artists and communities across the 15 towns of coastal Fairfield County served by CAFC, and link them to the Connecticut Cultural Heritage Arts Program (CCHAP). Janet will work closely with CCHAP, CAFC, and COA to identify creative networks in the region that are not being served at a high level and strategize innovative ways to support them, particularly in terms of supporting community expressive life and traditional/cultural heritage. In effect, Janet will be a cultural heritage bridge builder as we work to develop greater connectivity throughout coastal Fairfield County.
FIRST CHURCH CONGREGATIONAL, FAIRFIELD
First Church Congregational is an open and affirming congregation of the United Church of Christ, established in 1639 by the first European settlers in Fairfield. Their mission is to welcome all, love all, and seek justice for all. The congregation works to invite, love, and bless all in the community through engagement in worship, the arts, and fellowship; to end racism and celebrate the diversity of God's people; and to support at-risk immigrants and refugees. Their

Music in the Meetinghouse

concert series, under the direction of Dr. Frank Martignetti, Director of Music & Organist, uses their historic sanctuary, 2010 Klais pipe organ, and Steinway piano to bring a variety of meaningful music to the community.
HOUSATONIC
COMMUNITY COLLEGE
Housatonic Community College (HCC)
is a public community college founded in 1967. In 1997, the College moved to its present site in downtown Bridgeport. Housatonic offers Associate Degree programs in preparation for transfer to four-year institutions, as well as occupationally oriented Associate Degree and Certificate programs. HCC's Humanities Department includes Art, Music and Theater Arts Programs. HCC includes CAFC affiliate member
The Housatonic Museum of Art
is renowned for its collection of over 4,500 art works with more than 1,700 displayed throughout campus buildings.The collection was donated by art historian, writer, and art teacher Burt Chernow, who was a Professor at HCC. CEO Dwayne Smith was hired in 2020. He was previously Interim President at Harris-Stowe University in St. Louis, MO, where he was very engaged with the Regional Arts Commission(RAC) of St. Louis. Visit their
website
facebook
and
instagram
CULTURAL ARTS COMMISSION

Newtown Cultural Arts Commission
facilitates, stimulates, coordinates and cooperates with existing organizations for the development of the arts. It serves as an information center and focal point in the community for activities in the arts. The Newtown Arts Festival was established to promote and support local arts and the community through arts-inspired entertainment, education, exhibits, and sales. The festival showcases all forms of creative expression in the setting of a town-wide celebration. Proceeds support grants and scholarships for local artists and arts organizations, future festivals, and other work of the Newtown Cultural Arts Commission. See
website
and
facebook
President & CEO: Heather Cavanagh
The Stamford Chamber of Commerce is the largest business organization in Southwestern, CT, representing almost 1,000 small businesses and corporations in Stamford, CT. They aim to strengthen and unify the business community through various networking opportunities and events which encourage members to develop new partnerships. As the gateway to the city, they focus not only on economic development but also on community cohesiveness. See website and facebook
The Maritime Aquarium at Norwalk has been awarded, by Association of Zoos and Aquariums, with Top Honors in Education – the best of the best among all zoos and aquariums nationwide – for their virtual education programming, which they stood up within days of closing their doors at the start of the pandemic. This program grew to reach 38,000 students and children across 44 states and 5 continents around the world. This award brings their tally to six AZA awards in seven years.
Congratulations to member Valerie Cooper of
Picture That Consultants
, who received the honor of becoming an AIR Facilitator for the state of Connecticut. The Connecticut Office of the Arts is a newly minted State Affiliate of the AIR Institute – a training program for individuals who will serve as facilitators to advance creative community solutions. CT AIR Facilitators will facilitate workshops across the state that are community-driven and that focus on helping municipalities build their local creative economy using the AIR program strategy to achieve their goals.
Learn more about the AIR Institute...
Congratulations to Norwalk's Valentina Kozlova Dance Conservatory (VKDC) for its program of events at Symphony Space in New York City. Starting with The Nutcracker Suite Dec 18, they will then present a spring performance May 7 and a company premiere June 4. We look forward to VKDC's announcement of some Fairfield County performances!


Arts Alliance of Stratford
will unveil their Strategic Plan at their October monthly arts meeting in their brand new location at
Sterling House Community Center on
Main Street in
Stratford.
The plan is the result of a comprehensive process undertaken by the Alliance (formerly known as Coastal Arts Guild of CT) and Vanward Consulting Group who worked with the Board of Directors and other stakeholders to address new directions and identify priorities for the future. Learn more about the upcoming meeting on their website.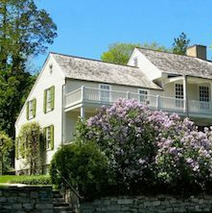 The Greenwich Historical Society
's Museum, Library and Archives suffered unprecedented flooding caused by Hurricane Ida, and are closed until further notice. Most of the damage was to the building's first floor and, only affected a small portion of the collections. Staff members are working with conservation and building experts to protect collections and lay the groundwork for a timely remediation and reopening. They have made the difficult decision to postpone the upcoming exhibit,
Life and Art: The Greenwich Paintings of John Henry Twachtman
to a date in the future. All other events at the Historical Society will proceed as scheduled this Fall, including the
Create in the Barn
Series, Fall Family Festival, the Tavern Garden Markets, the glamorous Fall Fete on November 4th, and Winter Market and Holiday Festival program in early December. The Museum Store remains open and the National Historic Landmark Bush-Holley House is now open to the public following an extensive restoration. More information and support the Historical Society's Emergency Relief Fund
here
Flinn Gallery proudly presents a video introduction of

Not By The Book

, the first exhibition of Flinn Gallery's 2021-2022 season. The video provides an overview of the show with talks from the four extraordinary artists whose works are featured in the exhibition – member, Chris Perry, Shiela Hale, Andrew Sovjani, and Erin Walrath.
Co-curated by member, Leslee Asch and Kira Albinsky,

Not By The Book

will be on view at the Flinn Gallery on the 2nd Floor of Greenwich Library until December 8, 2021.
Please visit website to plan your visit. COVID-19 safety protocols are in effect.
Video link
The Philip Johnson Glass House
is thrilled to announce renowned artist Mary Heilmann
as their 2021 edition's artist. Heilmann's new work, "Geometric Spin", is a colorful
3D multiple inspired by her painting entitled "Malevich Spin" – an ode to her love
of Kazimir Malevich. Malevich was collected by Philip Jonson and David Whitney and is represented in the permanent collection. Striking in its use of modernist principles, "Geometric Spin" evokes the minimalist geometries Johnson incorporated into the floor plans of the Glass House and its compositional relationship to the nearby Brick House.
Neighborhood Studios
of Fairfield County is pleased to announce that Yvette Trujillo Rose, long-time resident of Westport, has joined the team as Development Director. Yvette has extensive fundraising experience and outreach to businesses and key individuals. Most recently, she was a Partnership Specialist with the U.S. Census Bureau charged with engaging communities and encouraging participation in the 2020 Census. Her prior experience includes a role as Director of Fairfield County Engagement for Save the Children. In addition, Yvette has many years experience as an award-winning realtor and has been an active local volunteer and leader with an array of non-profits and community organizations.
The Sorelle Gallery
is kicking off their new Sustainability Initiative by planting 250 trees in the Amazon Rainforest. For every artwork purchased, Sorelle will plant a tree. In the last 50 years, approximately 17% of the Amazon Rainforest has been destroyed, and the rate of deforestation continues to increase. In partnership with
One Tree Planted
, Sorelle is donating the trees to help restore a small part of what's been lost. Learn more about deforestation through
National Geographic
and read more about this initiative on Sorelle's
blog
.
cARTie
has completed their bus retrofit, created an original children's book, and is ready to jump into the 2021-2022 school year, bringing their museum field trip to more than 1,000 PreK-2 students.They will hold a Fall Open House on Sunday, October 17th from 3:00-6:00pm at the NEST Arts Factory in Bridgeport, celebrating how far cARTie has come. There will be live music, food, drinks, student art, photo-ops aboard their museum bus, and more!
Join the #ShowYourArt2021 Challenge
National Arts and Humanities Month (NAHM) is a coast-to-coast collective celebration of culture in America. The White House has proclaimed, "For our Nation to fully recover and heal, we need the creative economy and our cultural sector to recover." Each year since 1993, NAHM has helped give millions of Americans the opportunity to explore new facets of the arts and humanities in their lives and has encouraged them to begin a lifelong habit of active participation. Bring awareness to arts and culture by j
oining the #ShowYourArt2021 challenge. Post images of your visual or performing art based on the theme of the day (see calendar) with #ShowYourArt2021 and #NAHM.
Governor Lamont and DECD announced Do Your Thing CT!, a new campaign that harnesses the power of local influencers and their followers to highlight the dining, shopping, experiences, the arts, and other services that are unique to Connecticut. Do Your Thing CT! takes a distinct approach by partnering with local influencers who create their own content promoting their favorite spots and activate their social networks encouraging residents to support local businesses. The diverse mix of small businesses featured in the campaign are from all over the state. The website features short videos of local business owners sharing their personal stories. To participate, use #DoYourThingCT and tag your favorite local spots on social media.
Open Through Oct 15th

Americans for the Arts just launched a new, 5-10 minute anonymous survey to assess the impact of the pandemic on the employment of artists and creative workers, their ability to access unemployment assistance, and the impact of that access on their lives. It consists of a maximum of 15 questions plus a set of simple, optional demographic questions, and has been tested to ensure it is as quick and easy as possible to complete. It is completely anonymous and will not be connected to any previous survey responses. The results will be published before the year ends. This survey will supplement previous research about the impact of COVID-19 and the economic shutdown on artists and creative workers conducted by

Artist Relief and Americans for the Arts

that has been completed by over 33,000 artists and creative workers and has informed advocacy and policy efforts over the last 18 months. Take the survey
CONNECTICUT'S NATALIYA BRAGINSKY NAMED
2021

The Gilder Lehrman Institute of American History is delighted to announce that Nataliya Braginsky, a social studies teacher at Metropolitan Business Academy in New Haven, Connecticut, has been named the 2021 National History Teacher of the Year. Braginsky rose to the top of the most competitive nomination pool ever, and will be honored on Wednesday, October 6 at 8 p.m. ET in a special virtual ceremony. Henry Louis Gates, Jr.—the Alphonse Fletcher University Professor and the director of the Hutchins Center for African and African American Research at Harvard University and a world famous author and documentarian—will present the award and a prize of $10,000. Learn more
You have until Nov 28th to consider what Artists Sunday 2021 related events or promotions you might be conducting to showcase and champion your artists and their work this holiday season. If you're already planning something, please upload the details here in order to be showcased in outreach efforts. A
Toolkit is coming soon and a
digital packet that includes marketing copy, graphics, logos, templates and more
can all be found in the Media Kit here.

For the first time, The Connecticut Office of Tourism is developing a full campaign to promote winter visitation. They need fantastic photos and footage to showcase Connecticut as a winter wonderland—with a variety of enjoyable experiences. If you or your organization has great winter offerings or images, they want to see them. Share with Jean Hebert at Jean.Hebert@ct.gov. This tool will make it easier for you to share images and videos.
JEWISH HISTORICAL SOCIETY OF FAIRFIELD COUNTY FLOODED
On September 2, The Jewish Historical Society of Fairfield County (JHSFC) was reminded of what a Treasure is when Hurricane Ida's unprecedented heavy rain flooded the Archives. Thankfully a dedicated JHSFC team of Debra Emery, Leah and Bruce Tillman, Gail G. Trell, Eileen Rosner, Marc Freundlich and Peter Lilienthal came to the rescue to save the Archives. Never before had this treasured collection been in such danger. The Archive houses family histories, agency and synagogue memorabilia of not only the greater Stamford area, Norwalk, and Bridgeport but also all of the Fairfield County towns as well. The JHSFC contains the only Jewish Archive in Fairfield County, making sure their treasures are not only preserved but also shared. Visit website and click on "Discover the Archives" to learn more.
CAFC is hosting an information session Wed. Oct. 13 at 11am on the CT Culture Fund grant, administered by CT Humanities for museums, cultural, humanities, and arts organizations. The session will feature Scott Wands, Manager of Grants and Programs at CT Humanities, and there will be time for Q&A and plenty of discussion. Register here to attend.
A New Cohort Program for Leaders of Color
Fairfield County's Community Foundation is excited to launch Leading for Change, a new cohort program for Leaders of Color, in partnership with Five Frogs Inc. Five Frogs is a trusted nonprofit with a 13-year track record of developing Connecticut leaders. Their mission is to build a powerful movement of diverse, representative leaders with the competencies, mindset, drive and relationships necessary to create lasting, positive change for an equitable Connecticut.
This customized, rich opportunity to engage with peers is sponsored by FCCF and available to leaders free of charge.
Learn more
NEMA is pleased to offer scholarship opportunities to make their annual conference more accessible. Only one registration form is necessary to apply for a scholarship, and recipients will be notified early November. Here are a few available awards and scholarships:
NEMA Fellowship Award
Given to a museum professional or student in the field to encourage professional development and thought leadership. The NEMA Fellow is awarded complimentary full conference registration and a stipend ($200).
NEMA Equity Scholarship
Established to make the conference financially accessible for students and museum professionals whose racial, ethnic, sexual orientation and/ or gender identity has been historically underrepresented in the museum field. This scholarship provides full conference registration and a stipend ($100).
NEMA Board Equity Scholarship
A NEMA board funded scholarship to make the conference financially accessible for 5 professionals and/or students whose racial, ethnic, sexual orientation, and/or gender identity has been historically underrepresented in the museum field. This scholarship is awarded complimentary membership, full conference registration, and a stipend ($100).
Now Accepting Applications
Deadline: November 15
CT Humanities will provide up to $16M in

general operating support grants

to help the state's museums, cultural, humanities, and arts organizations maintain and grow their ability to serve their community and the public, connect K-12 teachers and students to strong humanities and arts content, and improve their information technology and digital infrastructure. These grants are GENERAL OPERATING SUPPORT grants for museums and 501(c)(3) non-profit, municipal, Connecticut state, or Connecticut-based tribal nation organizations that provide cultural-, humanities-, and arts-based projects and activities for the public (i.e., museums, historic houses, historical societies, arts organizations, cultural centers, and other organizations that offer activities such as exhibitions, performances, art classes, public programs, or walking tours to the public).
Award notifications will be made by the week of December 20, 2021. Full guidelines and application

Information Session on October 13 with Scott Wands hosted by CAFC (see above)
Military-Connected Individuals
Deadline: December 15

This grant program aims to improve the health, well-being, and quality of life for military service members and veterans exposed to trauma as well
as their families and caregivers through experiences of art or art making.
Creative Forces®: NEA Military Healing Arts Network

is an initiative of the National Endowment for the
Arts in partnership with the U.S. Departments of Defense and Veterans Affairs.
The Creative Forces Community Engagement Grant is a program of the National Endowment for the
Arts (NEA) in partnership with Mid-America Arts Alliance (M-AAA). M
atching grants of $10,000 to $50,000 for emerging and advanced arts engagement projects that take place after July 1, 2022.
Learn more
PUBLIC HUMANITIES PROJECTS

Deadline: January 12, 2022
The Public Humanities Projects program supports projects that bring the ideas of the humanities to life for general audiences through public programming. Projects must engage humanities scholarship to analyze significant themes in disciplines such as history, literature, ethics, and art history. Awards support projects that are intended to reach broad and diverse public audiences in non-classroom settings in the US. Projects should engage with ideas that are accessible to the general public and employ appealing interpretive formats Public Humanities Projects supports projects in three categories (Exhibitions, Historic Places, and Humanities Discussions), and at two funding levels (Planning and Implementation). Proposed projects may include complementary components: for example, a museum exhibition might be accompanied by a website or mobile app.
Small and mid-sized organizations are especially encouraged to apply.
Learn more
VIDEO PRODUCTION INTRO


Oct 7, 11AM
With tight budgets and even tighter schedules, how can museums tell great stories with video? Join this session to hear from two museum professionals who have successfully integrated video production and digital storytelling into their education, programming and communication plans.
Registration
October 12-15

Join the 2021 AASLH Online Conference by October 7. It will be an inspirational and informative experience, focusing on the theme

Doing History/Doing Justice

. This year's conference includes 12 pre-recorded sessions that are already available to view in the conference portal.
Register Now
An Alternative Path for Nonprofits
Fiscal sponsorship is an alternative path for nonprofits to establish their mission and programming and enjoy the benefits of being a tax-exempt organization, without necessarily having to become an independent 501(c)(3) entity. This webinar will cover the legal basics of a fiscal sponsorship relationship, factors to consider when structuring and negotiating a fiscal sponsorship agreement, and tips on how to find the right fiscal sponsor.
Learn More and Register
Many nonprofit organizations thrive because of their wonderful volunteers, but we all know managing volunteers is no easy task. The overall management of a volunteer program is the most effective way to reduce or eliminate financial risk to nonprofit organizations and requires a combination of efforts. This webinar provides an overview of significant issues nonprofits should consider and address when working with volunteers.
GIA VIRTUAL CONFERENCE
November 7-10
Prioritizing the health and safety of their hosts, team, members, and conference participants, GIA has made the difficult decision to pivot to a fully virtual conference in 2021 and postpone to 2023 an in-person conference in San Juan. The theme of this conference is

Plurality, Power, and Belonging.

Register

With 50+ sessions, multiple keynotes, networking lunches, and a virtual exhibit hall, you will have a variety of opportunities to connect and engage with other museum professionals. The keynote presenters, Dr. Lisa Wong and Michael Bobbitt, will provide insights into today's most pressing topics: resilience and healing, social justice, and organizational sustainability.
Register
by October 22 and save!
Learn more
9th ANNUAL IDEA SWAP


November 17-18
The Idea Swap is an annual networking event for New England-based nonprofit cultural organizations and artists to share touring project ideas, including those that may qualify for funding from NEFA's grant programs. We recognize the significant changes in touring due to the COVID-19 pandemic and the ongoing challenges of providing safe performing arts programs. NEFA seeks to create space for New England cultural organizations and artists to make important connections with each other. Learn about an array of dance, music, theater, and interdisciplinary touring projects, and meet the artistic creators and the presenters supporting their work. Registration will close when at capacity.
Register
GRANTWRITING FOR THE ARTS
Winter Session:
Dec 17-Jan 24
Winter Session is a great time to take a 100% online five-week course and learn both the basics and the growing trends of grantwriting. In the face of the need to find funding, this class will explore the essential skills of grantwriting, including writing in teams, planning budgets, and describing the mission and goal of a cultural program within the bounds of a grant proposal. If you are ready to take the next step in understanding the nuts and bolts of grantsmanship and how to apply them to your nonprofit organization, add AES's Grantwriting for the Arts to your winter schedule!
Registration
opens on October 13.
As a member of the Museum's management team, the Director of Finance must understand and help to sustain the institution's mission. Report directly to the Director and work closely with the Treasurer, Investment Committee, and the business staff to implement the financial and business objectives of the Museum. Apply here
CT Humanities (CTH), a state affiliate of the National Endowment for the Humanities located in Middletown, Connecticut, seeks a full-time (37.5 hours), administrative assistant. CTH administers the statewide Connecticut Humanities Fund, digital humanities websites connecticuthistory.org and teachitct.org, and the Connecticut Center for the Book. Assistance processing applications, contracts, and payments; organizing financial records for the annual audit; and digitizing paper grant files and records.
Learn more
DIRECTOR OF DEVELOPMENT
Wadsworth Atheneum Museum of Art
Hartford
Reporting to the Director & CEO, the Director of Development (DoD) will have primary responsibility for all aspects of the museum's fundraising and philanthropic programs and will serve as a key member of the leadership team. The DoD will be responsible for conceiving, planning, and executing the museum's fundraising strategy and engaging donors in the new strategic direction and mission while fostering a vibrant culture of philanthropy.
Apply here
ACT OF CONNECTICUT

ACT of CT is seeking technicians to assist with load in of sets, electrics calls (hang and focus and programming), sound install (also A1 and A2 duties) and more... please email your resume and interest to employment@actofct.org. Hourly and Weekly rates available.
Learn more
JOBS, FOR SALE, KIDS & TEENS, VOLUNTEERS, & CALLS FOR ARTISTS - CONSULT AND POST IN OUR
Please help us expand the reach of our weekly E-Buzz newsletter with its selection of events taking place that week in our region
.
See the

most recent issue

. Share with a friend. Subscribe here.
The Cultural Alliance of Fairfield County is a 501(c)(3) cultural nonprofit membership organization. We are grateful to our members and our donors whose support enables us to do our work. Donations are always very welcome and may be made
here
. In particular, we are grateful for support from: