Subject: Organizations' Newsletter - March 15, 2019
View this email online if it doesn't display correctly
News and Opportunities for the Cultural Nonprofits and Creative Businesses of Fairfield County, CT
The Cultural Alliance of Fairfield County is a nonprofit membership service organization that supports its members through unified marketing, capacity building, professional development, and advocacy services. This newsletter is sent to all who request it, but we ask that,

if you are not a member

, you explore membership benefits and consider joining. Find out more and
sign up here.
MEMBERS: PLEASE REGISTER ON OUR WEBSITE
373

of our 600 members have now created profiles on the new integrated Cultural Alliance website - please join them! In order to post an event on FCBuzz Events, you need to register on the website as if you are a new member, using the same email address you used for the old FCBuzz site as your contact email (call us if you are unsure what address that is).
Call 203-212-6894 or email with any questions.
Aim Higher Together Bridgeport
Frank Derico, Darcy Hicks, Jahmane, Suzanne Kachmar
The podcast of our March
Spotlight on Arts & Culture
inte
rview program on
WPKN 89.5 FM
is now available on Soundcloud here. The show introduced listeners to a new campaign using the arts to help end gun violence in Bridgeport and Fairfield County:
AIM HIGHER TOGETHER BRIDGEPORT
. This collaborative
initiative uses art and murals to share a message of
hope, education and activism, led by youth, to save lives and promote gun safety. Partner organizations include:
BLENDS Gallery, Bridgeport DSSD, Bpt Generation Now, City Lights Gallery, Neighborhood Studios, SOURCE coffee, The Gale Heilmann Family, and UnLoad Foundation.
Co
ming up is a

celebration and fundraise

r at

Blends Gallery

Thurs. March 28, 5:30-9pm.
NOMINATIONS FOR ACE AWARDS OPEN
Nominations are now open through

March 29

for our
2019 Arts & Culture Empowerment (ACE) Awards
, designed to celebrate the passion for arts and culture in Fairfield County, and to raise awareness of the quality and diversity of our arts and cultural offerings. Awards will be presented in five categories in late spring at our 4th annual ACE Awards Breakfast: Artist, Citizen, Corporate, Educator and Nonprofit. Details and nomination form (where you can use upto 150 words to describe why you are nominating your choice) are here (bit.ly/ACE2019Nominate)
APRIL 8 RESERVE YOUR SEAT FOR CHRIS WIGREN:
CONNECTICUT ARCHITECTURE: STORIES OF 100 PLACES
Sign up for the next meeting of the Fairfield County Preservation Network, which is open to the public and which will celebrate the architecture of Connecticut with

Christopher Wigren

, author, architectural historian, and deputy director of the Connecticut Trust for Historic Preservation, who will discuss his well-received new book Connecticut Architecture: Stories of 100 Places. The meeting will be hosted by the

Norwalk Historical Society

at its Mill Hill Museum site and will take place Monday April 8, 6-8pm.
Connecticut boasts some of the oldest and most distinctive architecture in New England, from Colonial churches and Modernist houses to refurbished 19th century factories. In his guide to this rich and diverse architectural heritage, Wigren introduces readers to 100 places across the state. Written for travelers and residents alike, the book features buildings visible from the road.

Sign up

for this free event here.
❦

– Latest List by Town of Organization and Creative Business Members: here
❦

– Latest List by Town of Artist Members: here

ROUND-UP OF MEMBERS' NEWS
The Aldrich Contemporary Art Museum
welcomes

Bruce Smith

as its new development director. Bruce brings 19 years of fundraising experience to The Aldrich, most recently as Deputy Director for External Affairs at deCordova Sculpture Park and Museum in Lincoln, Massachusetts. He was drawn to The Aldrich for its artist-centric mission of exhibiting the work of emerging and under-recognized artists.

"I'm delighted to join The Aldrich community. It has an excellent reputation nationally, and Executive Director Cybele Maylone is bringing real energy and vision to the Museum now."

Welcome, Bruce!
City Lights Gallery
is celebrating its 15th Anniversary, April 12, with a high-energy

Party with a Purpose

, a benefit
concert that
will support its City Lights Outreach programs for young people. The Gallery will recognize 15 honorees
who have championed its mission and programs over the years. This year, City Lights launched a major expansion of its youth outreach programs with a new series:
America's Musical Melting Pot
for the Fairfield and Bridgeport Schools. Sponsors and partners for this program include:
Fairfield Arts for Youth,
Rob Fried and Band Central, SpreadMusicNow and Fairfield Theatre Company as well as a group of talented local musicians, led by Fuzz, James San Giovanni. During this current academic year, City Lights' arts enrichment programs will serve 5,000 young people in Bridgeport and Fairfield schools. Other sponsors for City Lights arts enrichment programs for school students are Fairfield's County Community Foundation, Pitney Bowes Foundation and the Bridgeport Rotary Foundation.
Creative Connections' Polly Loughran, CC's Artlink Program Director, recently returned from a two-week trip to

Nepal

as part of the Communities Connecting Heritage program, sponsored by the U.S. Department of State with funding provided by the U.S. Government and administered by World Learning. Polly traveled to Nepal, with students and teachers from the Regional Center for the Arts, and met ten students from the Mandala Theatre Youth Camp (Nepal) for the first in-person component of CC's Cultural Heritage Preservation program. The experience was magical and life changing. In early April, Nepali students will travel to Connecticut where they will stay, study, teach and perform for two weeks. More...
Elisa Contemporary Art
is returning to the Spring Affordable Art Fair at The Metropolitan Pavilion (125 West 18th Street), New York City. It takes place March 27-31 and Lisa Cooper will be in Booth C4 on the 1st floor. Interested in a VIP preview? Click
here
and then select "Tickets."
Among
the artists Lisa will be showing is the work of Cultural Alliance artist member Dale Najarian (see detail of her one of Dale's

Cityscape Shadow

series at right).
Fairfield University Art Museum is delighted to announce that

Megan Paqua

has joined the museum staff as the new registrar. Paqua, who has a Masters degree in Egyptology from the American University in Cairo, and is completing a degree in museum studies at the

Pratt Institute

, also teaches Egyptian art history courses at Fairfield. She will be a tremendous asset to our small but mighty team. Paqua will be focusing her attention on collections and loans, and is arriving just in time to oversee the Conservation Assessment of the James Reed Print Collection. This assessment, to be performed by paper conservator Sarah Dove, is fully funded by a prestigious and competitive National Endowment for the Humanities Preservation Assistance Grant.
The Fairfield Museum & History Center's 2018 exhibition,

Culper Ring: The Spies of George Washington

was awarded an

Award of Merit

by the Connecticut League of History Organizations (CLHO). CHLO called the exhibition "visually stunning," and said it was impressed with the Museum's "creative response to the community's interest in the Culper spies" and its exploration of "the relationship between storytelling and historical accuracy." The awards presentation will take place April 16 at the Mark Twain House in Hartford. The Culper exhibition featured panels from a graphic novel with artwork by Kirk Manley that showed how spies played an essential role throughout the Revolutionary War in the local area. One of General Washington's spies, Caleb Brewster, collected information brought across Long Island Sound, and would then meet with Major Benjamin Tallmadge in Fairfield. Tallmadge would carry his reports to Washington's headquarters in Westchester County. Congratulations Fairfield Museum!

Gilles Clement Gallery
has announced its participation in the inaugural Philadelphia Fine Art Fair,
to be held at the 23rd Street Armory, April 4-7, 2019. Gilles Clement Gallery is one of 35 elite galleries chosen to be part of the launch of this new modern and contemporary art fair.
The gallery will occupy Booth 119 and will feature artists Aspencrow (Lithuanian, hyper-realist sculpture); Curtis Cutshaw (Canadian, painting); David Datuna (Georgian, mixed media + optical lenses); Clement Kamena (French, painting/sculpture); Marck (Swiss, video sculpture); Robert Mars (USA, Mixed media + neon); Charles Matton (French, multimedia sculpture); Devorah Sperber (USA, thread spool installation) and Tran$parent (money art, USA). At right, David Datuna, American Flag.(detail).
Greater Bridgeport Youth Orchestras
, is c

ollaborating with the Mendelssohn Choir of Connecticut, and the

Fairfield University Glee Club

to perform
Carl Orff's Carmina Burana, his cantata
composed in 1935-6 for orchestra, chorus and soloists, at the Klein, March 31. Conductor Christopher Hisey notes that
collaboration is an integral part of the youth orchestra's mission and that
performing a work of this import in music history is an incredible opportunity for the students of GBYO. The
concert will open with a special percussion performance by the Jim Royle Drum Studio A-Team.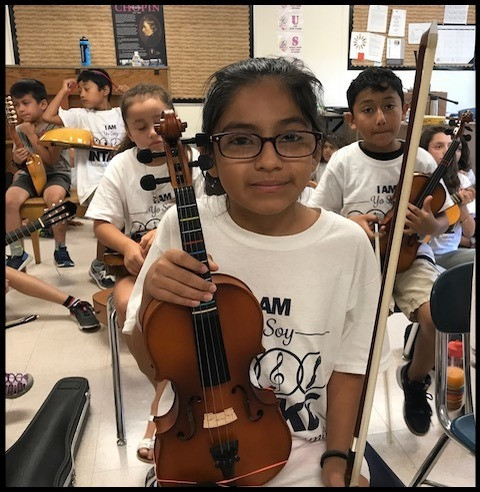 INTEMPO
h
as received the 2019 Adolf Busch Award, a $10,000 prize given to organizations that use music to promote a more civil and just society. The
award honors the courage, moral leadership, and legacy of German violinist and composer
Adolf Busch
, who denounced Hitler and the rise of Nazism, leaving Germany in 1927 and eventually emigrating to the United States, where he became one of the founders of the renowned Marlboro Music Festival.

"Like so many of the families we serve, Adolf Busch made a courageous decision when he left his native country to come to the U.S,"

said

Angelica Durrell, INTEMPO's founder and executive director,

"This is an experience that our community relates to, and it makes winning an award given in Adolf Busch's honor especially meaningful to us."
The $10,000 prize be used partly to provide much-needed private lessons for its most advanced music students, to help them develop as artists and to give them the same educational opportunity as their more-affluent peers. More...
Lockwood-Mathews Mansion Museum
has been awarded a
Connecticut Humanities Quick Grant of $3,998 in support of a new exhibition, From Corsets to Suffrage: Victorian Women Trailblazers, which will open to the public on

May 16, 2019

. C
urated by
Kathleen Motes Bennewitz
, the exhibit will explore women's hard-fought battle for voting rights, and will feature objects, images, suffrage pageantry, accessories, and period costumes to illustrate the strident activities and important contributions of women across the state and the country.
Stamford Symphony
President and CEO,

Russell Jones

has announced that the Symphony's 2019-20 season will be
Beethoven 250
, a celebration of the 250th anniversary of the great composer's birth. The Symphony will continue its search for a music director.
Three additional Guest Conductors,
Michael Stern, Vladimir Kulenovic
and
José Luis Dominguez
are scheduled to take the podium at the orchestral concerts on March 9 & 10, April 13 & 14, and October 19 & 20. In addition to the focus on Beethoven, there will
seven works that will be Stamford Symphony premieres, including two works by living American composers,
Tania Leon
and
Hannah Lash
.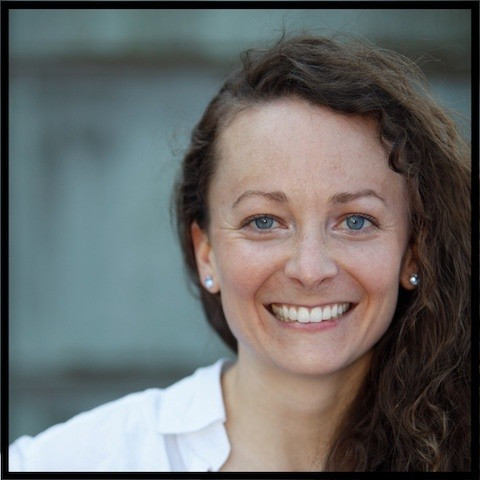 The Westport Country Playhouse (WCP) has announced

Gretchen T. Wright

as its new

director of development

. Gretchen will be responsible for WCP's annual sustaining support from public and private constituencies, including corporations, government agencies, foundations, and individual donors. She comes to the Playhouse from the Alliance Theatre in Atlanta, where she was development manager for special contributions and brand awareness, and was involved in fundraising efforts for the theater's 50th anniversary season. She was previously an associate consultant with Organizational Performance Group in Woodbridge, CT, orchestrating strategic plans and development projects for an array of clients, including non-profit theaters. She was with Yale Repertory Theatre as associate managing director, and served Yale Summer Cabaret as managing director. She holds an MFA in theater management from Yale School of Drama and an MBA from Yale School of Management, where she was the recipient of the Morris J. Kaplan Prize in Theater Management. She received a BA in English and Theater Studies, Phi Beta Kappa, from Duke University. Welcome Gretchen!
EXPANDS ACROSS FAIRFIELD COUNTY




Make Music

is a free celebration of music around the world on June 21st. Launched in 1982 in France as the

Fête de la Musique

, it is now held on the s

ame day in more than 800 cities in 120 countries. In

2018,

78 North American cities

organized

4,728 free concerts

at

1,561 locations

… all on a single day.

Completely different from a typical music festival,

Make Musi

c

is open to anyone who wants to take part. Every kind of musician — young and old, amateur and professional, of every musical persuasion — pours onto streets, parks,

plazas, and porches to share their music with friends, neighbors, and strangers. All of it is free and open to the public.

On June 21, 2018, Make Music Day made its Connecticut debut, with

528 free musical performances

at 224 locations across the state, from the Long Island Sound to the hills in the North.

Twelve regional chapters, brought together by the

Connecticut Office of the Arts

, coordinated a diverse day of music-making statewide, open to all. This year in Fairfield County, we are expanding, with the addition of Greenwich, Milford, Norwalk and Ridgefield to the roster of towns that included Bridgeport, Stamford and Stratford last year. The organizers and contacts in each town are

City Lights Gallery

(

Bridgeport

),

Greenwich Arts Council

(

Greenwich

),

Milford Arts Council

(

Milford

),

Wall Street Neighborhood Association

(

Norwalk

),

Ridgefield Arts Council

(

Ridgefield

),

Stamford-Downtown

(

Stamford

), and the

Coastal Arts Guild

and Mighty Quinn Foundation (

Stratford

).

As their pages come online on the

Make Music Day website

at makemusicday.org

,

the organizers will accept registrations from

musicians

wanting to perform and

venues

offering a space. Each organizer, with help from software from Make Music, matches musicians with venues and will produce a program of activities for the day of June 21st.

HISTORIC PRESERVATION AND SOLAR PANELS




H

i

storic preservation and solar panels would seem like oil and water, but increasingly in Connecticut, the advantages are seen to outweigh the disadvantages.

The acceptance of solar comes as technology helps to make systems less obtrusive, and also as more historic preservationists recognize the urgency to address climate change, according to a report in Energy Network News. About one-tenth of Connecticut's 3,000 historic preservation cases last year involved solar installations. That's a significant increase from five years ago, Todd Levine, an architectural historical for the state's preservation office, told

Energy Network News.

Of those 300 solar cases, however, only 10 were concluded to have adverse effects, but even in those cases the state office was able to work with stakeholders and ultimately approve them all.

The National Trust for Historic Preservation and the Department of the Interior recommend installing solar panels on the area least visible to the public or on any new addition on the property, like a garage. Typically, historic commissions don't want panels on the principle facade of the building facing the public right-of-ways. Lower public visibility is preferred, but increasingly, that is not ruling out solar panel installation at historic properties.

At the state level, the historic preservation office has partnered with the quasi-public clean energy agency, the Connecticut Green Bank, to mitigate any adverse effects installs could have on historic properties. Energy Network News

reports

that they are currently collaborating on a publication they plan to distribute in the coming months outlining best practices on the intersection of energy efficiency, renewable energy, and historic preservation.
MUSIC IN OUR SCHOOLS MONTH: CELEBRATE & INTEGRATE
10:00 a.m. - 11:30 a.m.: Exhibits, Speakers, and Remarks from Legislators
11:30 a.m. - 1:00 p.m.: Tourism Caucus Meeting
Legislative Office Building
,
300 Capitol Avenue,
Hartford, CT 06106
REGISTER HERE. Arts organizations, please share this invitation with your board, staff, and volunteers! Let's show our legislators how the arts can turn out to advocate!
The Chicago-based

Harpo Foundation

was established in 2006 to support emerging visual artists, stimulate creative inquiry, and encourage new modes of thinking about art.

To that end, the foundation is inviting Letters of Inquiry for its 2019 New Work Project Grants. Through the annual program, grants of up to $10,000 are awarded to nonprofit organizations in support of new work by underrecognized artists age 21 or older. The foundation will consider proposals that directly support the production of new work by visual artists and/or collaborative teams who are underrecognized in their field. This production may happen in the context of an installation, public intervention, residency, or exhibition.

To apply, a $15 application fee is required. Fees are applied to grant administration and program development.

Applicants apply through a 2-step process:

Step One: Submit a Letter-of-Inquiry through our online application system. The deadline to submit a letter of inquiry through the online application for the 2019 grant cycle is April 12, 2019 11:59PM Pacific.

Step Two: Applicants who advance to step two will be invited to submit a full proposal by June 7, 2019.

The foundation will accept Letters of Inquiry through April 12, 2019. Upon review, selected applicants will be invited to submit a full pro

posal by June 7, 2019.

STAGE DIRECTORS & CHOREOGRAPHERS FOUNDATION

Since 1965, the

Stage Directors and Choreographers Workshop Foundation (SDC)

has fostered, promoted, and developed the creativity and craft of stage directors and choreographers. SDC provides opportunities to practice th

e crafts of directing and choreography; gathers and disseminates craft and career information; promotes the profession to emerging talent; provides opportunities for exchange of knowledge among directors and choreographers; increases the awareness of the value of directors' and choreographers' work; and convenes around issues affecting theater artists.

To that end, the foundation currently is accepting applications for its Observer-ship Program. The program provides early- to mid-career directors and choreographers paid opportunities to observe the work of master directors and choreographers as they create productions on Broadway, Off-Broadway, and at leading regional theaters across the country. SDCF Observers may have access to the entire rehearsal process, from first rehearsal through opening night, and will observe first-hand the techniques, disciplines, approaches, and insights of master artists as they create new productions and revive classics.

Observers receive a weekly stipend of $300 as well as a travel stipend of up to $500. In addition, any Observer not already a member of SDC will be awarded a free, one-year SDC associate membership upon program completion.

See the Stage Directors and Choreographers Workshop Foundation website for complete program guidelines and application instructions.
NOMINATE A CT ARTS HERO - MARCH 28
The Connecticut Office of the Arts invites you to nominate a

Connecticut Arts Hero - someone you know and admire for the extraordinary work they are doing in the arts, for the arts or through the arts in Connecticut. The Office of the Arts introduced the

Arts Hero Awards

to honor and celebrate Connecticut residents who are doing outstanding work in the arts and we hope you will take a moment to submit a nomination! The deadline to submit a nomination is Thursday, March 28, 2019.

The 2019 Connecticut Arts Heroes will be honored in a special evening event on Wednesday, May 1, 2019 at 6 pm at Infinity Music Hall in Hartford, Connecticut.
RESOURCES FOR CURATORIAL PRACTICE IN THE PERFORMING ARTS




Andrew Taylor,

tenured professor in American University's

Arts Management Program in Washington, DC, and chair of the Department of Performing Arts at American, writes in his Artful Manager blog about the surprisingly

few resources available "in any media about the craft, practice, and management of arts organizations in the live performing arts (beyond the usual-suspect books)."

In support of his "Presenting the Performing Arts" course at American University, he started a series of video interviews with performing arts professionals - and this topic of scarce resources seemed a good one to start with.

Pamela Tatge

is his first subject (click image above).

Pamela, who moved to direct the Jacob's Pillow Dance Festival in 2016, had a long career at the Center for the Arts at Wesleyan University, co-founding the Institute for Curatorial Practice in Performance, which Andrew comments is "one of the few (if only) programs to explore and expand curatorial/ aesthetic approaches to the live arts." Andrew was impressed by her approach to the

curatorial function of presenting organizations

— "designing and developing a season of works that serves the audience and yet stretches their curiosity as well." Her key

metrics for experiencing creative works and building a season for Jacob's Pillow include:

●

Authenticity:

a voice that is not derivative, but coming from a real place;


● Intention:

an immediacy and urgency in what the artists are doing, the work is happening now and in the moment;


●

Representation:

ensuring a broad view of dance for the season, including diversity by geography, genre, heritage, history, and intersection with other creative forms.

8 TIPS TO ENHANCE FUNDRAISING & DONOR RELATIONSHIPS




Jay Love

writes in the GuideStar blog on the

interconnectivity of all a nonprofit's actions and especially

between fundraising and donor relations

.

Here is a redacted version of Jay's tips:

1: Watch Donor Retention Rates




A high retention rate means you're doing something right. Keep an eye on this rate. The best CRM software will display your donor retention rate on your dashboard.

2: Know the Factors of Engagement

Don't focus on donation

amount

as other engagement factors (attendance, volunteer-ism, click-through rates, social media, website visits) are more valuable. Higher engagement rates show which donors are in touch.3: Know Each Donor's History


Ensure you have an effective way to view your donors' recent history. A compiled timeline of their activity on your CRM is a good way to accomplish this.

4. Kick-Start Prospect Research

Invest in a prospect research database, like DonorSearch, to access the indicators that can help fundraising outreach decisions. Knowing the capacity of your current donors can help guide the amount of your asks.

5. Communicate Using Many Platforms




Don't lock someone into a communication channel that only reflects how they gave in the past (mail, online, etc).

6. Use Effective Language

Your language in all communications should be clear and direct, but critically donor-centric. Research shows the word "you" is key to fundraising efforts. Avoid "I'" and "we" as much as possible. Some software checks usage before you send.

7. Show Appreciation on Social Media

S

ocial media is good at asking for donations, but it's even better for thanking donors: shine a light on those who support you. When you ta

g supporters, it shows up to their friends - a great way to get your brand in front of new people, while saying thank you!

8. Ask Donors How they Feel

Research shows regularly surveying your donors is a good idea. Even if they don't respond, it still shows them that you care what they think. And if they do respond, you can put that feedback into action immediately

See complete article here.
Professional Development Events Coming Up
…
May 2: CT Office of the Arts: CT Arts Day. New Haven
DIRECTOR OF PROGRAMS AND EDUCATION




The Fairfield Museum and History Centre

has re-opened its search for an experienced, energetic and creative

Director of Programs and Education

to lead the d

evelopment, implementation and administration of all Fairfield Museum public programs, expanding the Museum's outreach and building productive community partnerships to promote the Museum as a dynamic regional center for arts and humanities education. This is a full-time, senior management position with competitive

salary in the mid $50K range and generous benefit package including health, disability and life insurance, and 401K

.

Responsible for the development, imple

mentation and administration of all Fairfield Museum public programs. Supervises education staff in the delivery of K-12 student programs & profes-sional development programs for educators.

Duties:

Public Programs

-

Develop and implement schedule of creative arts and humanities-based programs for adults, seniors, families and the general public, (lecture series, evening and weekend pro-grams, and summer outdoor perform-ances);

lead coll

aborations with regional cultural partners to create programs, events and activities that welcome new audiences and constituencies; s

upervise staff in establishing and monitoring performance goals and metrics for public and student programs, including data collection, analysis and reporting; in coordination with the Museum's curatorial team, plan and implement programming and activities that complement Museum exhibits; work closely with other staff to ensure collaborative planning and successful promotion of all program.

Education Programs

-

Oversee education staff, docents and interns in the development and delivery of K-12 educational programming, as well as professional development programs for teachers that support local, state and national curricular goals; c

oordinate education staff in developing and implementing strategies for providing expanded educational programming for underserved communities and schools; o

versee docent recruitment, training, evaluation and supervision to ensure high quality program delivery.

Administration

:

develop and manage departmental budget in accordance with established goals and metrics; s

upervise departmental staff, establish and monitor annual performance goals;

i

dentify and implement opportunities for increasing program-related earned income; p

repare program-related grant applications and oversee grant-related record keeping and

reporting.

Requirements:

Applicants should bring creative energy, enthusiasm and good humor to their work, hold a Master's Degree in education, history or related field and have at least 3-5 years of relevant work experience in developing creative public programs.

Applicants should also clearly demonstrate ability and experience with: d

esigning and presenting programs for diverse and intergenerational audiences; l

eading creative program collaborations with diverse individuals, cultural organizations and

community groups; i

mplementing and interpreting audience evaluations and performance metrics; i

nspiring and managing a diverse team of staff, interns and volunteers; d

eveloping programs that generate revenue and expand audiences; b

eing an energetic self-starter, creative problem solver, effective leader and

enthusiastic advocate of the Fairfield Museum; c

ommunicating verbally and in writing with a variety of audiences; hav

ing an organized and efficient work ethic, and ability to simultaneously balance

multiple projects in a fast-paced environ-ment; m

anaging budgets, contracts and working within tight deadlines; w

orking effectively with Microsoft Office, project management software and other tools

necessary to design, implement and promote Museum programs.

For full job description, click here.

To apply, email a detailed resume and cover letter to search@fairfieldhs.org




The Bruce Museum seeks a full-time (Mon.-Fri., 9am-5pm) Special Events Manager, reporting to the Director of Development. Reports to: Development Manager. The nature of the position will require occasional additional

hours, including some mandatory nights and weekends.

Responsibilities:

In collaboration with the Development team, manage all Special Events, from concept through completion, including the annual gala, Family Benefits, special fundraisers, stewardship events, and exhibition openings.

●

Develop and manage each event's unique budget and time line.

●

Oversee event details including décor, AV, trafficking print materials through the design and print process, catering, entertainment, transportation, venue, guest list manage-ment, management of VIP guests, equipment rental, etc.

●

Maximize revenue for each fundraising event.

●

Negotiate vendor contracts for all events.

●

Provide pre-and post-event financial reports to leadership.

●

Function as main liaison for all event Co-Chairs, Committees, outside vendors, internal colleagues, and volunteers; create, prepare and distribute meeting minutes and actions.

●

At each event, be on hand to proactively manage any issues that arise in a professional manner and serve as the point person in charge of managing all event logistics.

●

Ensure compliance with insurance, legal and safely requirements.

●

Generate corporate event sponsorships and assist with and coordinate all auction donations for events.

●

With Director of Marketing, implement a strategic and dynamic marketing plan for all events geared to diverse audiences; write all marketing copy for both print and digital event promotions.

●

Propose new ideas to broaden fund raising oppor-tunities to diverse audiences through special events.

●

Working closely with leadership, provide input on stewardship and cultivation opportunities.

●

Work collaboratively with colleagues throughout the Museum, including Trustees and other volunteers.

●

Manage multiple projects simultaneously; provide volunteer coordination and direction, and recognition for all special events, in coordination with the Volunteer Manager.

●

Coordinate production and distribution of all acknowledgment letters for donors/sponsors and participants to all events in a timely manner.

Capabilities:

Ability to adapt quickly to changing exhibition/event schedules.

●

A successful and enthusiastic event planner with a proven record of overseeing events from conception through to completion. At least three years of special events management experience preferred.

●

Ability to work evenings and weekends as required for all events.

●

Bachelor's degree from an accredited institution.

●

Special event budget management experience for large scale events essential.

●

Excellent time managment and communication skills.

●

Outstanding client/donor service skills essential and a team player approach to work with a diverse group of individuals, including donors and vendors.

●

Extensive experience managing volunteers of all levels.

●

Excellent problem solving skills needed.

●

Excellent written and oral interpersonal skills with a high degree of professionalism necessary; attention to detail imperative; high energy, flexibility, discretion and sound judgment required.

●

Proficient use of Microsoft Office, database experience with mail merges; Altru and/or Raiser's Edge, Constant Contact, and Social Tables experience preferred, in addition to on-line auction platforms.

Please send resume, cover letter to: development@brucemuseum.org. No phone calls, please.
FOR JOBS, FOR SALE, FOR RENT, VOLUNTEERS, AND CALLS FOR ARTISTS - CONSULT AND POST IN OUR
CLASSIFIEDS
SPREAD THE WORD!
Please help us expand the reach of our weekly E-Buzz newsletter with its selection of events taking place that week in our region
.
See the

most recent issue

. Subscribe here.
The Cultural Alliance of Fairfield County is a 501(c)(3) organization. We are very grateful for the support of our individual and organization members, our individual donors and the following organizations.