Subject: Organizations' Newsletter - January 4, 2019
View this email online if it doesn't display correctly
News and Opportunities for the Cultural Nonprofits and
Creative Businesses of Fairfield County, CT
January 4, 2019
The Cultural Alliance of Fairfield County is a nonprofit service organization that supports its members through unified marketing, capacity building, professional development, and advocacy services. This newsletter is sent to all who request it - but we ask that, if you are not a member, you explore membership benefits and consider joining this community of more than 600 individuals and organizations.
Sign up here
MEMBERS
:

REGISTER

ON OUR NEW WEBSITE
286

of our 600 members have created profiles on our new integrated Cultural Alliance website - please join them! In order to post an event on FCBuzz Events, you need to register on the new website - here. Register as if you are a new member,

u

sing the same email address you used for the old FCBuzz.org as your contact email

(call us if you are unsure what address that is) - or else you will be charged.
Call 203-212-6894 or email with any questions.
NEXT WPKN SPOTLIGHT SHOW:
Theatre and Community with Michael Barker
Our next

WPKN SPOTLIGHT ON ARTS & CULTURE

will feature Michael Barker, Managing Director of the Westport Country Playhouse as we discuss the role of theatre in the community and Michael's own observations on the Country Playhouse, and theatre in Fairfield County, since he joined the Playhouse in August 2016. What's in store for us with the Playhouse in 2019 and beyond? Tune in to find out on

Monday Jan. 14 at noon

on WPKN 89.5FM.
85 (and co
unting) arts
spaces to rent
Check it out, rent a space, or add your own: it's free!
❦

– Latest List by Town of Organization and Creative Business Members: here
❦

– Latest List by Town of Artist Members: here

ROUND-UP OF MEMBERS' NEWS
The Aldrich Contemporary Art Museum has announced that Ridgefield entrepreneur

Amy Pal

has been elected to join its Board of Trustees. Pal has been a dedicated supporter of the Museum for many years, and has organized community fundraisers to benefit the Museum, including the March 2018 Hair Ball and the 2017 Whiplash Fashion Show. Pal was nominated as one of the top 25 Ridgefield influencers in 2018 by Ridgefield Magazine for her business savvy and her philanthropic efforts in the community, in particular her work for The Aldrich. Pal says she wants to contribute to The Aldrich's further success by serving as a link between the Museum and the business community, and by continuing to develop new, exciting, unique events that raise money while introducing the Museum to new audiences.

Connecticut Audubon recently released its report on the 2018 Birds of the Year. Of the 8 birds cited, Fairfield County was responsible for #5: "Sparrow-dise" at Westport's newly restored

H. Smith Richardson Wildlife Sanctuary

. CT Audubon's Executive Director

Patrick Comins

p

lanted foxtail millet and other seed-bearers to stabilize the soil. Then he visited in October.

"There were hundreds of Song Sparrows, a lot of White-throated Sparrows,"

he said,

"many Swamp, a few Chipping, at least six White-crowned Sparrows [at right], several Field Sparrows, three or four Vesper Sparrows, at least one Savannah, several Eastern Towhees, dozens of juncos plus at least three Indigo Buntings."

A paradise for sparrows and their ilk. He dubbed it "Sparrow-dise." See the whole report here.

Congratulations to
The Mary & Eliza Freeman Center for History and Community
in Bridgeport for being awarded a
Co
nnecticut Department of Economic and Community Development
(DECD)
Good to Great grant of $1 million. The
program awards grants to organizations that link art, history and tourism in ways that enable cultural and historical sites to enhance the visitor
experience. The Freeman Center award will be used
for the exterior restoration of both structures, as well as the interior restoration of the Eliza Freeman House. The Freeman Houses were announced as one of the National Trust's "11 Most Endangered Historic Places" in the United States in 2018. More...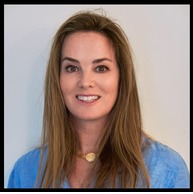 The Westport Arts Center welcomes longtime Westport resident,

Andrea Pouliot

, to the new role of

Manager of Events & Membership

,
as it plans to expand the reach of membership and audiences by offering new programming to resonate with its constituents. Among many projects, Ms. Pouliot is currently planning a members' excursion to the 2019 Venice Biennale.
With more than 25 years of event experience, ranging from professional sports for both basketball and golf, as well as regionally-based wedding and event planning, Andrea continues to volunteer for the Westport chapter of the National Charity League, where she will co-chair the Annual Tea for the next two years, as well as for Homes with Hope's Gather 'Round the Table, The Westport Playhouse, Person to Person and CT Quest For Peace. "
As a 15-year resident of Westport,"
she said,
"I am thrilled to have the opportunity to give back to the arts in our community. Now that my children have grown, I am able to shift my focus on professionally supporting this creative culture so that it reaches the next generation."
Westport Country Playhouse
was recently awarded a
$75,000 Challenge Grant
from
Newman's Own Foundation
, the independent foundation created by the late actor and philanthropist, Paul Newman. The funds were used as part of the Playhouse's year-end fundraising appea matching all annual fund gifts up to $75,000 through December 31, 2018. Bob Forrester (pictured at right), president and CEO of Newman's Own Foundation said:
"I was fortunate to be among a small group of volunteers who joined with Paul Newman and Joanne Woodward over a decade ago to restore the Playhouse's facilities and artistic mission back to its most highly regarded days. We are proud to continue to support this cultural and community treasure and hope others will join us."
ENGAGING THE ARTS IN EDUCATION POLICY




This week's Grantmakers in the Arts blog points to

a new report by the Education Commission of the States and its Arts Education Partnership that examines how and where arts-in-education leaders and stakeholders can expand opportunities to further engage arts-in-

education policy decision

s. The short 6-page report,

Engaging the Art

s in the Broader Education Policy Landscape, by Jill Mullen and Kate Wolff, point to examples of where the arts are being used to help in

Equity, Accountability and Engage-ment

.

1.

One way states are working to address

equity

through the arts is through the programs of Title I, Part A of

ESSA

, designed to ensure all students have access to a high-quality education, to support students who are academically at risk and to help close the achievement gap.

Title I Arts Initiative

, created by the California Alliance for Arts Education, helps schools use Title I funds to include additional arts education programming in a school's overall strategy to increase student achievement.

2.

As schools develop their own

accountability

systems, there are opportunities for the arts. 19 states (including CT) include the arts within key areas of their state accountability systems outlined in their ESSA plans (CT includes access and participation rates in music and arts education).

3.

The arts can play a big role in the new Title IV-E: Family Engagement in Education Programs (with grants to states of at least $500,000 to support the creation of statewide family engagement centers).

In response to cuts to arts education funding in the early 2000s, theatre and dance teachers at the University of Texas at Austin partnered with local schools to create professional development opportunities for teachers to learn how to integrate drama techniques into classroom instruction. Expanding across

Texas

and beyond, the

Drama for Schools

(DFS) program focuses on local, research-based needs and techniques to support learning within arts-rich schools and fosters collaboration between educators, families, community leaders and local artists to support arts learning. See the report here.

TRUMP TAX ACT OFFERS ART HAVEN




Want to trade in art without paying taxes? President Trump's tax reform carves out protection for Qualified Opportunity Zones or (OZs), which could be used by collectors to avoid paying capital gains tax when they sell art.

The Art Newspaper reports that the Tax Cuts and Jobs Act signed by President Trump in December 2017 saw the elimination of 1031s, or "like-kind exchanges", a tax vehicle that has been a powerful driver of the US art market in recent years. Created for farmers in the 1920s, 1031s enabled investors to

exchange

high-value assets in order to defer paying capital gains tax (CGT) on them. Finding a similar work (painting for painting, sculpture for sculpture) within 45 days and completing the transaction within 180, art buyers could defer CGT. This 1031 vehicle could be used repeatedly, with the tax only payable if the owner did not make an even exchange. While the 1031s have gone, Trump's tax amendments introduced a new swap mechanism:

Qualified Opportunity Zones

(OZs), designed to spur investment in distressed communities through tax benefits. The guidelines allow for the investment of profits from any sale of assets—including art—in OZs within 180 days with the potential of deferring, reducing and even finally eliminating CGT altogether. There are currently 8,700 zones in the US.

"

Investing in OZs allows one to temporarily defer all or a portion of the gain,"

says Mitchell Drossman, head of

US Trust's

National Wealth Planning Strategies Group.

If the taxpayer keeps their investment in the fund for ten years, no tax at all might be due. As for the Qualified Opportunity Funds (QOF), taxpayers could invest in existing ones or even create their own private investment vehicles, according to a brief issued by the US Trust. Though the administration of OZ investments can be complicated, Drossman says he is already seeing "very significant interest" in these tax vehicles from his clients and family offices.
NEA/ARTS MIDWEST

THE BIG READ




The Big Read, a program of the National Endowment for the Arts, aims to restore reading to the center of American culture. Managed by Arts Midwest, the program provides organizations with grants and comprehensive resources that support their efforts to inspire their community to read and discuss a single book or the work of a poet. Community organizations participating in the Big Read develop and produce reading programs that encourage reading and participation by diverse local audiences. These programs include activities such as author readings, book discussions, art exhibits, lectures, film series, music or dance events, theatrical performances, panel discussions, and other events and activities related to the community's chosen book or poet. Activities must focus on a book or poet from the Big Read Library. Previous grantees must select a different reading choice from their previous programming.

Programs must run between Sept. 1, 2019, and June 30, 2020. Organizations selected to participate receive a grant, educational and promotional materials, and access to online training resources and opportunities. Some 75 organizations will be selected from communities of varying size across the U.S.

Eligible organizations may apply for grants ranging between $5,000 and $15,000. Grants must be matched on a one-to-one basis with non-federal funds. Grant funds may be used for such expenses as book purchases, speaker fees and travel, salaries, advertising, and venue rental.

Applicants must be 501(c)(3) nonprofits, or a division of state, local, or tribal government or tax-exempt public library. Eligible applicants include such organizations as literary centers, libraries, museums, colleges and

universities, art centers, historical societies, arts councils, tribal governments, humanities

councils, literary festivals, and arts organizations.

Complete program guidelines, examples of winning applications, application instructions, and an FAQ are available at the Big Read website




Art Works

is the

National Endowment for the Arts

' principal grants program. Through project-based funding, the NEA supports: public engagement with, and access to, various forms of excellent art across the nation; the creation of art that meets the highest standards of excellence; learning in the arts at all stages of life; and the integration of the arts into the fabric of community life. Projects may be large or small, existing or new, and may take place in any part of the nation's 50 states. Applications may be made in any of the followi

ng disciplines: Artist Communities; Arts Education; Dance; Design; Folk & Traditional Arts; Literature; Local Arts Agencies; Media Arts; Museums; Music; Musical Theater; Opera; Presenting & Multidisciplinary Works; Theater; and Visual Arts. Click on the discipline you will apply for on the Guidelines page for more specific instructions. Matching grants generally will range from $10,000 to $100,000. No grants will be made below $10,000. In the past few years, well over h

alf of the agency's grants have been for amounts less than $25,000.

The NEA encourages applications for artistically excellent projects that address any of the following activities below:

●

Honoring the 2020 centennial of women's voting rights in the United States (aka the Women's Suffrage Centennial).

●

Engaging with Historically Black Colleges and Universities (HBCUs); Hispanic or Latino organizations; or the Native American, Alaskan Native, and Native Hawaiian arts.

●

Celebrating America's creativity and cultural heritage.

●

Inviting a dialogue that fosters a mutual respect for the diverse beliefs and values of all persons and groups.

●

Enriching our humanity by broadening our understanding of ourselves as individuals and as a

society.

There will be an Art Works webinar hosted on

Wed. Jan. 9 at 3pm

to learn more about the application process. Registration is now open

.



Founded in 1956, the Chicago-based

Graham Foundation for Advanced Studies in the Fine Arts provides project-based grants to individuals and organizations, and produces public programs to foster the development and exchange of diverse and challenging ideas about architecture and its role in the arts, culture, and society. To that end, grants of up to $30,000 will be awarded to nonprofit organizations to assist with the production and presentation of

significant programs about architecture and the designed environment

in order to promote dialogue, raise awareness, and develop new and wider audiences; support them in their effort to take risks in programming and create opportunities for experimentation recognize the vital role they play in providing individuals with a public forum in which to present their work; and help them to realize projects that would otherwise not be possible without Graham Foundation support. Overall, the foundation is most interested in opportunities which enable it to provide critical support at key points in the development of a project or career.

To be eligible, applicants must be a 501(c)(3) tax-exempt organization. Under some circumstances, the foundation will make grants to other entities when there is clear evidence that the public interest will be served — for example, in the case of a publisher or an emerging organization that does not yet have tax-exempt status.

The foundation

will begin accepting applications on January 9, 2019

. Click here after Jan. 9 for application instructions.




USArtists International

(USAI)

encourages and promotes the vibrant diversity of American artists and creative expression in the performing arts by expanding opportunity and exposure to international audiences, encouraging international cultural exchange, and enhancing the creative and professional development of U.S.-based artists by providing connections with presenters, curators, and artists around the world.

Through the program, grants of up to $15,000 will be awarded to American dance, music, and theater ensembles and solo performers that have been invited to perform at international festivals and/or for performance engagements anywhere in the world (outside the U.S.) that represent an extraordinary career opportunity.

Applicants must be a professional dance, music, or theater ensemble or solo a

rtist (including practitioners of folk and traditional forms) or be a nonprofit 501(c)(3) organization. If an ensemble, the majority of its members must be U.S. citizens (or permanent residents); and if a solo performer, he/she must be invited to perform as a soloist without accompaniment and be a U.S. citizen.

To be eligible, festivals must be sponsored or organized primarily by a non-U.S.-based organization; be international in scope, or have a U.S. theme with representation from at least three U.S. ensembles and/or solo artists; reach a wide audience and be open and marketed to the general public; provide some financial support; and provide the applicant with a signed letter of invitation or signed contract to perform.

For more information, including program guidelines and the application form, click here.



In the latest Guidestar Blog, Barbara O'Reilly, prepares us all for fundraising in the New Year after a hair-raising 2018. In 2018 Was Another Wild Ride. Can We Unbuckle Our Seatbelts Yet?, she opens by wondering about the impact of the 2017 Tax Bill, but reassures us that tax relief never tops of the list of reasons donors give. Not even close!

"Study after study confirms that the main driver for charitable giving is donors' desire to have a real impact, to make a difference through their contributions in solving problems they care deeply about."

1.

Focus on your mid-level donors.

R

un a report to see how your donor gifts break down. Strategize about those in the middle of the giving pyramid. While they

are likely to "bundle" their giving, making larger gifts in one year to maximize the deduction above the new standardized levels, these donors have very high retention rates. Plan regular electronic and print touch points with them telling them how awesome they are and showing them how much of a difference their support is to your work.

2.

Make giving to you EASY.

In a recent study

, more than half of participants said they'd give more to an organization if the online experience was easier. The majority of donors who were millennials and Gen Z-ers said the online experience is a key factor in determining their level of trust in an organization.

3.

Give donors options.

There are many ways donors can support you, while staying within their budgets. Monthly giving programs on average have the highest retention rate of 90 percent because giving is easy and turnkey. Promote matching gifts, bequests, and other planned gifts in your donor communications.

4.

Thoughtfully consider diversity and inclusivity.

Fundraising is not "one size fits all."

Kathleen Loehr advises in her recent

Chronicle

article:

"Recognize that every demographic group has been shaped differently by their gender, sexual orientation, race, age, or ethnicity. No one group of donors is better than the others; they are all simply different. And they deserve different conversations, visits, and ways of being involved."

Donors give to you because they see you as the catalyst for the change they want to see in the world. Fluctuations in the stock market, politics, and in our tax structures are factors we can't ignore. But they only underscore the importance of honoring the motivations and values of our donors. Click for the whole blog article.

MID-ATLANTIC ASSOCIATION OF MUSEUMS

BUILDING MUSEUMS SYMPOSIUM




The Mid-Atlantic Association of Museums (MAAM) presents its Building Museums Symposium 2019

at the

New York Marriott at the Brooklyn Bridge (

333 Adams St,

Brooklyn),

Feb. 27 - March 1, 2019

. Join museum colleagues, architects, other design and construction professionals and project funders in liv

ely conversation about what is involved in a museum building project. Attend a day-long workshop on all the elements you need to know to plan, design and build a successful and sustainable new museum or an addition to an existing museum. Learn about planning and building best practices and how to identify "red flags." Visit new and refurbished museums by attending behind-the-scenes tours. meet the 2019 winners of the prestigious Buildy Award given to honor exemplary museum building projects. Network with conferees at

special receptions and informal gatherings.

The symposium is organized under three inter-related themes: Vision, Implementation and Sustainability (or Life after Opening). The content of each day will reflect these themes across a broad range of museum sizes and scales, budgets, scope of building projects, disciplines, and collecting vs. non-collecting institutions.

The symposium is designed for architects, museum leaders, planners, project managers, technical experts, and all those who plan or implement new construction, renovation, or expansion projects for museums. Whether your institution is a small historic site under renovation, a mid-sized art museum planning an expansion, or a large children's museum building a new facility, this symposium is for you.

Building Museums™ is an annual international symposium created, produced and managed by the Mid-Atlantic Association of Museums [MAAM] but is open to everyone with an interest in this important topic. Click here for more details and Program-at-a-Glance. Click here to register, New England Museum Association (NEMA) members register at MAAM rates).



Want to dip into some professional development blogs or need to find a regular guide for your marketing, fundraising or other nonprofit specialty? Wild Apricot has just produced its recommended list of 50 Nonprofit Blogs You Need to Follow. Here's a taste (in alpha

order)

:

●

Beth's Blog - run by Beth Kanter, a nonprofit expert with over 30 years of experience in technology, training, capacity building, evaluation, fundraising, and marketing. Focuses on helping nonprofits use their social media channels better.


●

Classy -

a social enterprise with world-class online fundraising software for nonprofits, focusing heavily on fundraising strategies and advice, and more.

●

GuideStar - largest, most frequent nonprofit content producer, focused on helping nonprofits better understand the key role of data in decision-making.


●

John Haydon - n

eed marketing advice? John Haydon is a nonprofit marketing guru offering advice in coaching sessions and blog format. Also offers courses.

●

NTEN -

a membership organization of nonprofit technology professionals, whose blog covers how-tos, case studies and best practice articles on a range of technology topics, from accessibility and security to digital fundraising.

●

Stanford Social Innovation Review -

award-winning magazine and website that covers cross-sector solutions to global problems. Blog contains magazine snippets explored in depth, books and paid services.

AFP

LUNCHEON MARKETING FORUM: LOCAL MEDIA




Jumpstart your 2019 marketing with helpful tips from the area's foremost strategic partners in this lunchtime marketing forum organized by the Fairfield County Chapter of the Association of Fundraising Professionals

on

Thurs. Jan. 10, 11:30am-1:30pm

at

The Norwalk Inn

.

Learn

from this panel of local experts

in print, online, radio, television, and digital media platforms

about the latest trends, how to measure your ROI, ways to leverage your message and graphics across multi-media, how to create your own niche marketing and how to differentiate yourself in a crowded field, how to save money, how to work efficiently in the fast-paced marketing world and how to use some of their free resources even if you don't have graphics or marketing expertise.

Panelists:

Marty Bailey,

Strategic Account Consultant, Hearst Media Services

Barbara Stewart Hanlon

,

Director, Westfair Communications

Andrew Shaw,

Multi Media Sales Manager, Altice USA

Steve Soyland,

Marketing and Promotions Director, Connoisseur Media.

Registration is $30 for members; $45 for Future Members. Register here.
GREENWICH HISTORICAL SOCIETY




The Greenwich Historical Society seeks a p

art-time

Public

Historian

, to work 7.5 hours/week ($27/hour) beginning early 2019.

The Public Historian will play an important role in supporting the preservation efforts of the Greenwich Historical Society by supporting the work of the

Landmark Recognition Program

and

Greenwich Preservation Network.

This position will help share the stories of the people and places of Greenwich through research assistance, writing and public presentations.

Responsibilities:

Provide support to Greenwich Landmark Recognition chairperson and committee in selecting candidate sites, researching homes/ structures, locating and scanning historic photographs, organizing tours and annual event; p

rovide support to Greenwich Preservation Network chairperson with administrative details and research needs; p

erform research on a variety of topics, particularly regarding the ownership and architectural history of private and public structures in response to research requests; l

ead wa

lking tours of local neighborhoods, make presentations to local community organizations; w

rite content for website, social media, local media, newsletter, etc.

; and w

ork closely with volunteer committees as needed.

Requirements

:

must

have

a degree in Public History or related field and have a minimum of 2 years of experience working with historical c

ollections and issues related to historic pre

servation. Should be: excited and comfortable working with the public to explore local history; an excellent writer, researcher and communicator; a

ble to work independently on projects as required and collaboratively with staff to achieve organizational goals; be p

roficient in Microsoft Word, Excel, and PowerPoint; and h

ave experience scanning photographs and performing basic image editing tasks using Adobe Lightroom or Photoshop.

To apply:

send cover letter and resume to cshields@greenwichhistory.org.




The Darien Arts Center seeks a full-time Office Manager. The Office Manager reports to the Executive Director and is responsible for implementing day-to-day office administration, including: customer service, managing online registration system, bookkeeping and financial reporting. Confidentiality, excellent organizational skills and accuracy are a must. Good customer relations and the ability to communicate clearly are essential. The ideal candidate for this position is a skilled multi-tasker, is reliable and is committed to consistently meeting deadlines.

This is a 40 hour per week position with vacation benefits, no health benefits.

Hours: Monday – Friday 9:30am – 5:30pm.

Computer Skills Needed:

QuickBooks, MS Excel, MS Outlook, MS Word and Publisher.

Financial Reporting:

Prepare deposit journals and make bank deposits weekly; m

anage invoicing/accounts receivable for outreach programs.

Administration:

Manage Pro-Class, DAC's online class registration system; input all class descriptions, photos, fees and coupon codes accurately each semester; create class lists and reports to help department directors track enrollment and income; a

ssist clients/students over the phone and in person to register for classes online; p

rovide support to staff, teachers and volunteers, when needed, with the following administrative functions: bulk mailings, correspondence, data entry, archives, event program inserts, filing as well as office coverage; s

chedule all events in DAC Google Calendars; m

anage Vendini ticket sales site; s

upervise volunteers with reconciliation reporting for all ticket and concession sales; a

ssist in the creation of the fall, spring and summer catalogues; a

dminister and or assist with the preparation and distribution of brochures and posters for all events; s

upport the maintenance of DAC facilities and equipment; m

anage office infrastructure, including computer needs, office furniture, equipment and contracts; s

upervise cleaning service; o

rder all office supplies.

Experience preferred:

1 year Quickbooks;

2 years office manager;

1 year non-profit.

If you are an enthusiastic team player with an interest in supporting the arts please email your resume and cover letter to: resumes@darienarts.org.
MEMBERS: Post your Job Opportunities in our Classifieds
SPREAD THE WORD!
Please help us expand the reach of our weekly E-Buzz newsletter with its selection of events taking place that week in our region
.
See the most recent issue. Subscribe here.
The Cultural Alliance of Fairfield County is a 501(c)(3) organization. We are very grateful for the support of our individual and organization members, our individual donors and the following organizations.