Subject: CMS Rules ~ 58 Days to NNBA2018 ~ 80 Ideas for Making Books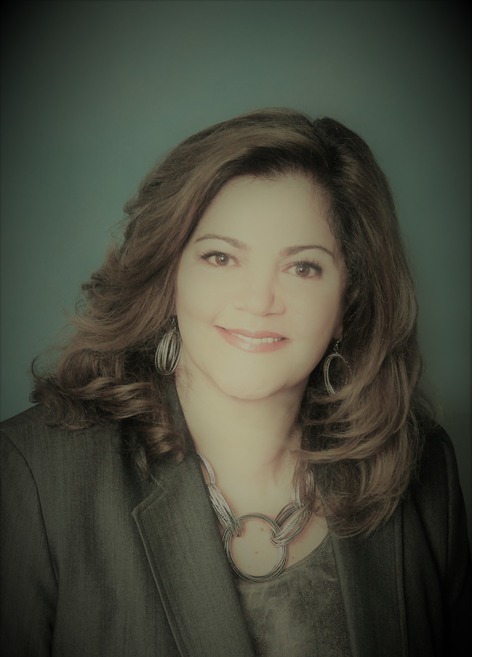 Dear Nurses,

The Centers for Medicare & Medicaid Services (CMS) is the single largest payer for healthcare in the United States. I'm a big believer in our ability to

"follow the money"

so I have included our first article of interest about the proposed changes to the CMS rule and what it means to

telehealth

. Communication technology will have additional reimbursement codes letting us know that services in the telehealth space are being expanded. In the

Nurse Business Insider Tip

, I include how you can be knowledgeable about the financial legislation coming down the road.



Would you like to launch or expand your own speaking business

and master the art, science, and business of professional speaking? You will learn that and more in Donna Cardillo's Speak with Style for Fun and Profit. Nurses have so much

expertise to share

– and need to be able to present themselves with polish and clarity. Pat Iyer's So You Need to Write, How to Write Like a Pro! will take you by the hand to guide you through writing principles that affect everything you write.

According to the Harvard Business Review, the #1 criteria for advancement and promotion of professionals is the ability to communicate effectively. So you will not want to miss Donna's and Pat's valuable workshops!





Rooms

at the Westgate are generously

discounted for the NNBA group

. Make reservations using our

dedicated website

:
https://aws.passkey.com/go/SNNB8R. Up to

12 contact hours

are available. We have designed our programs to be

Tax Deductible

for most nurses.



NNBA's Shark Tank Competition is closed!

We are so excited to have

7 nurses

that will be pitching to our panel of judges. This year's judges are

Louise Jakubik

, PhD, RN-BC, CSP®,

Donna Cardillo

, RN, MA, CSP®, and

Patricia Iyer

, MSN, RN, LNCC. This year's finalists are Laura Futrell, Sharon Dopak, Karen Kearsley, Yordis Morrison, Gwen Jewell, Amy Wenham and Lori Forneris. A big thank you to all the nurses that applied to be in the competition.



Networking for Introverts, the Shy and Socially Anxious

is

one of the best articles

I've read on

networking

that

gives practical advice

. We can all use a little extra income and that is why

80 Ideas for Making Books with Your Creative Skills

is so fantastic. I've completed a few of the ideas and look forward to attempting even more. Isn't is fun when you see ideas to learn things you never thought of before that you can see yourself doing? That is what so many nurses tell me about attending our conference. Being exposed to so many ideas, and nurse business owner's best practices is inspiring and motivating for so many. Remember,

conference pricing goes up next month

, so register now! NNBA 2018 Nurse Entrepreneurship & Career Alternatives Conference is

58

days away.

Thank you

to all the nurses that have already registered for the conference, we look forward to seeing you soon!
Unconventionally yours,
| | |
| --- | --- |
| Nurse Business Insider Tip | |
Finance: How to Follow the Money in the Healthcare Marketplace
It is vital that nurses know how to follow the money in the marketplace so they can better reframe their roles in healthcare delivery. A way for nurses to be more financially savvy is understanding reimbursement of healthcare services,primarily by the CMS. As I mentioned earlier, the CMS is the largest payer of healthcare services and
as a result, the other payers, insurance carriers, tend to follow their lead.
Years ago, I had a utilization management position with the Georgia Medical Care Foundation which held the Medicare/Medicaid review contract. There, I learned about the
Federal Register
. The Federal Register is the daily journal of the federal government. And, who uses the Federal Register, among others, is anyone concerned with the government actions that affect the environment,
health care
, financial service, exports, education or other major public policy issues.
Here is a tip so you do not feel such overwhelm when you see a document of 1,472 pages. Click near the top and see the ribbon appear that has a magnifying glass, then click in the area and enter the word that you want to see information on.
In this case, the word to type is telehealth
and it will direct you to those areas in the document that deal with telehealth.
Remember, the benefit to keeping current with proposed healthcare legislation, is to allow you the
freedom to create and apply innovation to the trends and challenges
facing healthcare delivery and how
you
want to participate in it.
© Copyright- Unconventional Nurse® Michelle Podlesni

What CMS' Proposal Really Means for Telehealth





Beckers Hospital Review


Networking for Introverts, the Shy and the Socially Anxious


Medium.com


80 Ideas for Making Books with Your Creative Skill


artplusmarketing.com

CMS' latest draft of the 2019 Physician Fee Schedule and Quality Payment Program creates ample opportunity for telehealth in Medicare.


Under the current Medicare program, only live-video conferencing telehealth services under specific circumstances that account for where the patient lives — rural or nonrural — are reimbursed.


Because a number of telehealth services only apply to patients in rural areas, CMS developed remote patient monitoring codes to provide a fixed monthly reimbursement for the remote collection and interpretation of patient data. In other words, providers may only be reimbursed once per month for analyzing data collected by their patients' devices, explains Sebastian Seiguer, the CEO of mobile health company emocha.


Networking events can be hard for introverts, the shy and the socially anxious.


I know this, as I fall under two of those categories: as well as being extremely introverted, I'm also prone to social anxiety. That makes socialising difficult and socialising in a work capacity even more so.


Introversion is sometimes confused with shyness, but the two don't always appear together. Introverts have many great qualities — for a detailed look at them, read Susan Cain's book Quiet — but we quickly tire when having to deal with groups of people and struggle to make small talk, both of which are key elements of networking events.


Shyness is basically a lack of self-confidence and self-esteem, which (among other things) impacts on a person's abilities to meet people and talk about themselves.


We could all use a little extra income, especially the kind that we earn as we sleep.


How about that, and becoming better known by those that matter to you?
How about something that you can leave behind as a legacy for decades to come?


Something you can use as a source of value that will draw people to you and your vision?


Does the idea of having your product in the hands of thousands of people around the world interest you?


Writing your own books gives you all of this.


There is no doubt that creating your own books is a challenge. It can be bloody hard, and harder still to get them actually read.
About the NNBA
The

National Nurses in Business Association

, the vanguard of the

nurse entrepreneurship movement

, provides education, support, empowerment and opportunities for nurses in business since 1985. Thousands of nurses over the past 30 years have benefited from membership in the NNBA and launched successful businesses. The NNBA is the

#1 Nurse Business Owner Network

and serves as

The Voice of Nurse Entrepreneurship

. Learn about joining the NNBA by clicking here.
Share all the information in this newsletter with other Nurses!
Participate in
delivering the message that nurses make great business owners, leaders
and mentors! Click on the buttons below and thank you!