Subject: NGLA | November Newsletter
Don't miss Prioritizing Y.O.U. on November 19!

Join NGLA and The Jed Foundation (JED) for an afternoon of virtual learning on

Saturday, November 19, 2022

from

12:00pm - 3:00pm ET

for

Prioritizing Y.O.U. (Your Own Understanding)

!

Participants will leave this interactive virtual workshop with a better understanding of what's needed to support young adult mental health. By the end of Prioritizing Y.O.U., they will be able to reflect on their own mental health, identify a fraternity/sorority member who may be dealing with a mental health challenge, practice having a conversation and responding to those concerns, and know when to make a referral if necessary. There will be opportunities for reflection, discussion, and practice.

Don't miss this opportunity, available for the rate of

$25

per person!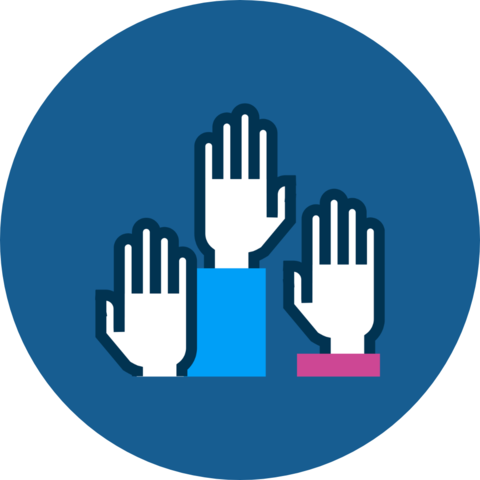 Apply for the Student Staff Team by December 5!

"Being on Student Staff was so impactful for me. I met amazing people I now call friends. I gained fabulous mentors that have cheered me on and saw something in me that I did not see in myself. I felt like an outsider in Greek life, but being on Student Staff made me feel like I wasn't an outsider anymore. Student Staff was one of my favorite things I have ever done and 10/10 would recommend to anyone and everyone!" - Mariah Porter, Student Staff 2022

The 2023 NGLA Student Staff opportunity is on-site during the NGLA Annual Conference from February 23-26, 2023 in Pittsburgh, PA.

Interested undergraduate and/or graduate students must complete an application and request for two individuals to complete the NGLA Student Staff Reference Form.

The applications and associated reference forms for the 2023 NGLA Student Staff are due by Monday, December 5, 2022 @ 11:59pm ET.

For more information about the role, responsibilities, & reference form requirements, please visit the Student Staff webpage. Please direct questions to studentstaff@ngla.org.
Start Getting Ready for the 2023 NGLA Annual Conference!

Please direct questions to conference@ngla.org.
Tyler Korso - Illusionist, Comedian, Circus Performer | Thursday, February 23

Featured on Fox News, The Improv, and The Chicago Magic Lounge, Tyler Korso offers an escape from the mundane with his clever humor and dazzling illusions. After honing his act for over a decade, he toured his one man show "A Man and His Dillusions" from coast to coast to rave reviews. He's been invited to open for comedians like Tommy Davidson, Jimmy "JJ" Walker, and Carlos Mencia, as well as presented at events like Planet Comicon and Gencon.
Sailesh, Award-Winning Hypnotist | Saturday, February 25

2022 Hypnotist of the Year, Sailesh makes audience members the stars of the show, taking the entire audience on a journey using hypnosis, improv, music and interactivity to create a whole lot of laughter and a ton of fun! Awarded Entertainer of the Year multiple times in the same year, Sailesh has won APCA's Hypnotist of the Year AND Entertainer of the Year. He is Campus Activities Magazine's Entertainer of the Year, he has also been nominated and Runner - Up for Best Male Entertainer of the Year and Best Novelty Act in the last 2 years, and Hypnotist of the Year. This is one show you MUST SEE!
Remote and On-site Opportunities to Support NGLA!

Show your support for advancing and educating fraternities and sororities, and put your organization in front of an

average of 1,000+

influential student leaders, professionals, and volunteers from

100+ campuses

across the Northeast and beyond!

Whether you want to engage attendees in the NGLA Village (virtual and in-person exhibit hall), market your company, or support a program, there's an opportunity for you at the region's largest educational program for fraternity and sorority life!

Please direct questions to sponsorship@ngla.org.
Volunteer Spotlight: Anna Baldasarre

This month, NGLA would like to highlight Anna Baldasarre – our Communications Coordinator! Anna served previously on the conference team as Student Staff Chair where she led a team of undergraduate and graduate students who helped execute the 2022 NGLA Annual Conference. This year, Anna chose to support NGLA in a different way by leading all communication efforts for the Association. In her professional life, Anna serves as the Assistant Director of Annual Giving for Millersville University. Anna has helped trailblaze new volunteer opportunities with NGLA; we are so fortunate to have her on our team!
View past newsletters and communications by visiting our News Archive.
NGLA educates leaders from a variety of fraternal experiences to transform and empower their community and align actions with values.