Subject: NGLA | May Newsletter
Registration and Hotel Information

NGLA offers an educational experience that provides our fraternal leaders with inspiration, hope, and vision necessary to navigate our world. Join us in

Pittsburgh, PA

from

February 23 - 26, 2023

for our Annual Conference! Information about the 2023 Call for Programs will be available this July.

Registration for the 2023 NGLA Annual Conference is available at the

Early Bird Rate

of

$305

per person from September 1 through January 18. In addition to a value-packed rate, NGLA will continue the

Quantity Discount

- For every ten students that register, one complimentary registration will be provided to a professional from the campus.

The NGLA hotel room block at the Wyndham Grand Downtown Pittsburgh opens on September 1, 2022 and closes on February 9, 2023.

Double Queen Bed Rooms

are available for

$185+

per night.

Whether you've been attending for years or haven't been in a while, we hope that you'll join us for the 2023 NGLA Annual Conference in Pittsburgh!
Stretch Your Budget with an NGLA Annual Conference Voucher!

Is the remaining money in your budget going to rollback this summer? NGLA is once again offering vouchers that may be used toward registration for the 2023 NGLA Annual Conference!

Vouchers are non-refundable and must be redeemed for the 2023 Annual Conference by the institution or organization that purchased the voucher.

Offer ends on July 31 at 11:59pm ET.

Please direct questions to treasurer@ngla.org.
Conference Leadership Team Update

Welcome, Ryan S. Cole and Cory Bosco!

We welcome

Ryan S. Cole

as our 2023 Conference Chair and

Cory Bosco

as our 2023 Assistant Conference Chair. Michael Davis, Executive Director, states, "NGLA is ecstatic to see our next Annual Conference be led by Ryan and Cory. During their time on the Conference Team, they each have been visionaries in the areas of educational programming and technology; ensuring our programs are adapting to the needs of today and tomorrow. NGLA has a strong future with these two individuals at the helm of the Annual Conference."
Ryan S. Cole

Ryan works as the Assistant Director of Fraternity and Sorority Life at Columbia University in the City of New York. He has been volunteering with NGLA since 2015 to support several areas of the NGLA Annual Conference including social media, awards, and educational programming. Ryan has served as the Assistant Conference Chair for the last two years. Ryan completed his undergraduate studies at Ball State University in Hospitality and Food Management and his Master's of Higher Education and Student Affairs at New York University.
Cory Bosco

Cory serves as the Coordinator of Fraternities and Sororities at the University of Maryland, Baltimore County. Cory has been volunteering with NGLA since 2017 and has served as the Technology Chair/Co-Chair for the last 4 years. From 2011-2013, he worked for the Executive Office of his fraternity, Sigma Pi. Cory earned his Bachelor's of History and Bachelor's of Political Science at Southern Illinois University Edwardsville and his Master's of Education from Rutgers University.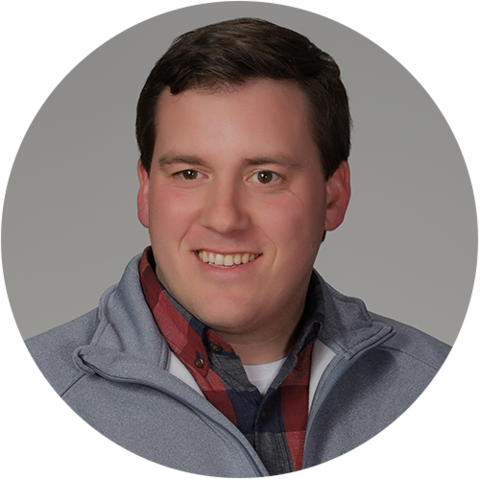 Farewell to the Outgoing Conference Chair

The Northeast Greek Leadership Association offers great appreciation for outgoing Conference Chair,

Joe Gurreri

. Joe has served on the Conference Committee since 2015 and ends his role after 9 years of volunteering.

Michael says, "Joe has been an incredible resource, partner, and, ultimately, leader of our organization since he began volunteering with NGLA. Most notably, however, is his incredible vision in leading NGLA's annual conference through the ongoing pandemic. He managed a complete overhaul in our operations with an inspiring level of calmness and positivity. With his leadership we were able to broaden the access to our educational programming and and launched new programming aligned with the organization's mission. We are forever grateful for the time, energy, and heart that he's dedicated to NGLA and the fraternal experience."

Joe Gurreri shares, "NGLA has been an important part of my professional journey since I took my first job out of graduate school. The community of volunteers, sponsors, advisors, and students who participate in the NGLA Annual Conference have continually motivated me to stay involved with the Association. NGLA has given me far more than I could ever hope to have given to the community. I look forward to maintaining the friendships that I've made over the past decade and finding new ways to stay connected. NGLA has an amazing team who will continue elevating our impact well into the future."

NGLA is grateful for Joe's service to advance the Association.
View past newsletters and communications by visiting our News Archive.
NGLA educates leaders from a variety of fraternal experiences to transform and empower their community and align actions with values.