Subject: NGLA | February Newsletter
Already Registered? Download the Program Guide

Find our program guide in the Whova mobile app as the 2021 NGLA Virtual Conference.

Access is granted with a complete registration. The email addresses provided for registration must match the email address associated with the registrant's Whova account.

Registrations are synced manually with Whova. Access may be delayed by a business day. Please contact technology@ngla.org if you are unable to access Whova.

Both the mobile app and desktop app contain the program schedule and tracks, exhibitor information, and more!
Update Your Attendees by February 22

Did you register with students as "TBD"?

If you haven't already, please contact registration@ngla.org with the name, title, institution/company, affiliation, email, and accessibility needs for each participant no later than Monday, February 22.

Access to Whova is granted with a complete registration. The email addresses provided for registration must match the email address associated with the registrant's Whova account.
Participate in the Order of Omega Case Study Competition

Register for the Order of Omega Case Study Competition by

Friday, February 26 @ 7pm EST!

The Order of Omega Case Study Competition is designed to provide an experiential learning opportunity where students and advisors use critical thinking to evaluate and address real-life issues facing our fraternity & sorority communities today.

The competition allows participants to further strengthen skills such as creative problem solving, public speaking, collaboration, and strategic planning. Teams of two sign up for an opportunity to develop the most comprehensive plan to present to a panel of judges.

All participants must attend orientation on Friday, February 26 from 6:30pm - 7:00pm EST.

The competition involves a 20-minute presentation by each team on Saturday, February 27 between 1:00pm and 4:00pm EST.
The 2021 NGLA Silent Auction is a virtual, interactive experience for everyone!

* New this Year *

You're invited to participate in the Silent Auction even if you are unable to attend this year's conference.

Bidding begins on Wednesday, February 24 at 9am EST.

Interested in supporting scholarships and donating to the Silent Auction? It's not too late!

An easy way to show support for the NGLA community is to donate an item or service to the Silent Auction. Some of the most popular items include gift cards, electronic devices, accessories, and a gift basket of fraternal items. Some of the most popular services in recent years include educational programs, consultation sessions, and registrations to events. Your donation may be of any value - all contributions help more fraternal leaders access our educational experiences! To donate, please complete the 2021 Silent Auction Donation Form.

Please direct questions to the NGLA Special Programs Committee.

NGLA is a 501(c)(3) organization.
Thank Your Community with Community Service Made Easy!

NGLA is continuing our partnership with Community Service Made Easy and bringing a community service project to your home!

We're making it EASY for you and your organization to thank community heroes. To make a card, you can print and color a free card template OR use your own supplies. If you fill out this form you can get a free, personalized card template!

No matter where you are located, Community Service Made Easy will help you identify and donate to health care workers or first responders in your community.

Let's make an impact!
Thank You, Sponsors!

One of the most important things you can do to ensure the success of NGLA is to visit our supporters in the Whova Virtual Exhibit Hall.

Advisors — please take the time to discuss the importance of visiting exhibitors with your student delegations as you prepare for the conference.

These organizations support the conference, and those dollars help keep the costs low for attendees like you! It's critical that you take time during the conference to visit their virtual booths, thank their representatives for their support, and see if their service could be useful to any of the individuals or organizations back on your campus. Many offer discounts and giveaways at their virtual booth, too!

To help you engage, we're continuing the

Passport Contest

: As you visit with our sponsors and learn about their offerings, collect stamps on your virtual passport. Once you collect 5 stamps, you'll be entered to win one of ten prizes. Check out Whova for more information!
Join James & Tina in March for Two Free Programs
NGLA community, you're invited to join James Robilotta and
Tina VanSteenbergen in March for two free programs!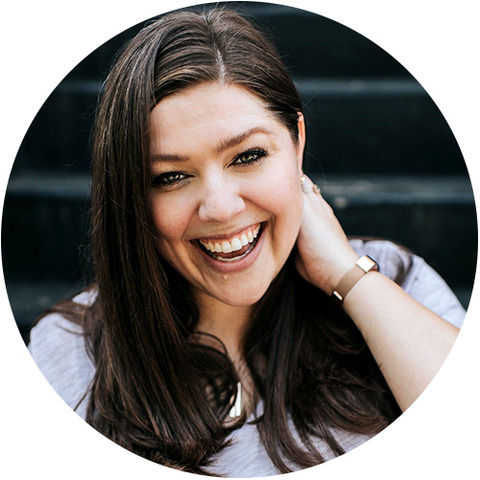 Sisterhood Isn't Over It's Just Different
presented by Tina VanSteenbergen

March 8 @ 8:00pm EST via Zoom

The power of sisterhood—of women coming together in genuine, supportive, meaningful friendship—is what makes sorority special. And now, after almost a year of a global pandemic wreaking havoc on our traditions and relationships, the idea of "sisterhood" feels… different. The truth is, it is. You can feel better than anyone the distance that has been created in your sisterhood. Without being able to rely on our normal connection methods, it's daunting to take on rebuilding these special bonds and connections. Daunting, but possible! It wasn't just our PNMs who needed to understand why sorority is worth it this year—our sisters need it too. When we can remind our sisters why they joined, of how their membership has changed their lives, of why this is still worth it, we can rekindle the relationships that make sorority matter. Sisterhood isn't over. It is still powerful and special—and just a little different.
Men in Progress
presented by James Robilotta

March 9 @ 8:00pm EST via Zoom

Men, when you're challenged or in a bind what is your response? Do you get defensive? Make excuses? Shift blame? It's time to be reflective, not just reactive. We have a choice to make: are we going to be cool or great? In this program, we'll laugh at ourselves while analyzing deep topics such as fear, coping mechanisms, love, and how they relate to mental health and brotherhood, particularly in a pandemic. Do you have the courage to join me in putting in the work?
Volunteer of the Month: Sixto Arias and Anna Baldasarre

Our Special Programming Co-Chairs, Sixto Arias and Anna Baldasarre, have spent countless hours ensuring our participants are engaged throughout the Virtual Conference. They worked hand-in-hand with our partners CAMPUSPEAK, Find Your WAE, and Metropolis Management to reimagine our in-person entertainment into equally engaging virtual entertainment. With their team, they created affinity spaces for use during the conference and secured an exciting escape room program for everyone to enjoy. The biggest hurdle that they overcame this year was designing a virtual Silent Auction. After months of research and planning, we are excited to announce that the first Virtual Silent Auction will be hosted with through Auctria! We appreciate you, Sixto and Anna!
NGLA Spotlight

The NGLA Spotlight features fraternity and sorority chapters, councils, communities, and individuals who demonstrate commitment to the fraternal movement and help advance the NGLA Mission and Vision.

This month, we'd like to recognize the award recipients of the
2020 Amy Vojta Impact Award for Multicultural Initiatives and Programming
:

Honorable Mention
Chi Upsilon Sigma National Latin Sorority, Inc.,

Ramapo College of New Jersey


Sigma Psi Zeta Sorority, Inc.,

University of Rochester

Winners
Phi Beta Sigma Fraternity, Inc.,

University of Connecticut


Panhellenic Council,

University of Vermont


Fraternity and Sorority Community,

Kean University
NGLA educates leaders from a variety of fraternal experiences to transform and empower their community and align actions with values.