Subject: NGLA Annual Conference Updates
NGLA Annual Conference Updates
Registration and Hotel Information
NGLA offers an educational experience that provides our fraternal leaders with inspiration, hope, and vision necessary to navigate our world. Join us in

Hartford, CT

from

February 22 - 25, 2024

for the NGLA Annual Conference! Information about the 2024 Call for Programs will be available this July.

Registration for the 2024 NGLA Annual Conference is available at the

Early Bird Rate

of

$320

per person from September 1 through January 19

. In addition to a value-packed rate, NGLA will continue the

Quantity Discount

- For every ten students that register, one complimentary registration will be provided to a professional from the campus.

The NGLA hotel room block at the Marriott Downtown Hartford opens on September 1, 2023 and closes on February 1, 2024.

Double Bed Rooms

are available for

$180+

per night

.

Whether you've been attending for years or haven't been in a while, we hope that you'll join us for the 2024 NGLA Annual Conference in Hartford!
Stretch Your Budget with an NGLA Annual Conference Voucher!
Is the remaining money in your budget going to roll back this summer? NGLA is once again offering vouchers that may be used toward registration for the 2024 NGLA Annual Conference! Vouchers are non-refundable and must be redeemed for the 2024 NGLA Annual Conference by the institution or organization that purchased the voucher.

Offer ends on July 31 at 11:59pm ET.



Please direct questions to treasurer@ngla.org.
Last Call to Join the 2024 NGLA Volunteer Team!

Be part of the team that plans our conference, supports our association, and advances the mission of NGLA!



NGLA Annual Conference and Association volunteer opportunities include but are not limited to:

assessment, awards, delegation outreach and support, educational programming, marketing, registration, technology, scholarship, social media, sponsorship, student staff, and more!

For more information about available roles, please visit our Get Involved webpage.



Applications are due TODAY, May 18 by 11:59pm ET.

Please direct questions to volunteer@ngla.org.
Conference Leadership Team Update

We welcome

Cory Bosco

as our 2024 Conference Chair and

Aimee Wardle

and

Nicole Zisa

as our 2024 Assistant Conference Chairs. Executive Director Michael Davis states, "NGLA is ecstatic to see Cory, Aimee, and Nicole lead our next conference. Each of them brings unique experiences from critical areas of our conference and the organization as a whole. I am certain that this new model for NGLA's Conference Leadership Team, with these three at the helm, will push the conference forward towards new opportunities."
Cory Bosco
Cory serves as the Director of Fraternity and Sorority Life at Bradley University. Cory has been volunteering with NGLA since 2017 and has served in positions supporting educational programming and technology. From 2011-2013, he worked for the executive office of his fraternity, Sigma Pi. Cory earned his Bachelor's of History and Bachelor's of Political Science at Southern Illinois University Edwardsville and his Master's of Education from Rutgers University.
Aimee Wardle

Aimee serves as the Assistant Director for Student Life: Fraternity and Sorority Life at The College of New Jersey. She has been volunteering with NGLA since 2020 to support several areas, including special programs, awards, and student staff. Aimee earned her Bachelor's of Science in Business Administration from Drexel University and her Master's of Education from the University of North Carolina at Greensboro.
Nicole Zisa

Nicole serves as the Assistant Director of Student Life and Engagement at Columbia Business School. She has been volunteering with NGLA since 2019, with two years on the Student Staff team and three years as the Sponsorship Liaison. Nicole earned her Bachelor's in Psychology and Criminal Justice at Adelphi University and her Master's in Higher Education Administration from Stony Brook University.
Farewell to the Outgoing Conference Chair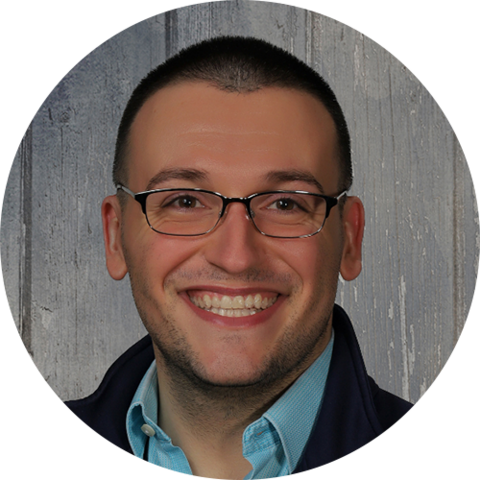 The Northeast Greek Leadership Association offers great appreciation for outgoing conference chair

Ryan S. Cole

. Ryan has dedicated eight years of volunteer service to NGLA through various roles on the conference committee.

Michael says, "Since the beginning of his volunteer experience with NGLA's conference team, Ryan has gone above and beyond to ensure that the conference continues to exceed expectations of the vast network of communities who attend. As educational programming chair, he reimagined what type of programming should take place during our conference and helped develop new and meaningful programs such as the Lectorials on R.A.C.E. As conference chair, Ryan focused his time to ensure that the volunteers who came after him had a successful and enjoyable experience in their respective roles. We are grateful for the time, energy, and talent that he's dedicated to NGLA."

Ryan shares, "My involvement in NGLA has been one of the most impactful experiences of my career and personal life. When I moved from Indiana to the northeast to begin my graduate studies in 2015, I was almost immediately 'voluntold' by my supervisor at the time – turned good friend – Dr. Thea Zunick, to volunteer with NGLA. She said that it would be a great way for me to get to know the culture that is fraternity and sorority life in the Northeast and that I would get to meet some of the most amazing professionals this field could offer. Not surprisingly, Thea was right. I have spent almost the last decade of my life dedicated to NGLA. Not just because it was good for my career, but because the people I have met have truly challenged me and made me a better person overall. NGLA has something special that I cannot quite put my finger on, but I couldn't be happier to have been part of this Association. Even though I no longer work in higher education, I remain committed to NGLA and want to maintain my involvement to the best of my abilities. I hope that the work I have done with NGLA will have a lasting impression on the Association and the conference. I cannot wait to see what future conferences have in store for their attendees, and I know the conference is in great hands!"

NGLA is grateful for Ryan's service to advance the Association.
View past newsletters and communications by visiting our News Archive.
NGLA educates leaders from a variety of fraternal experiences to transform and empower their community and align actions with values.