Subject: Learn about Programming at the 2020 NGLA Annual Conference
Learn about the 2020 Keynote Addresses
NGLA is excited about our keynote speakers for the 2020 NGLA Annual Conference!

Friday Morning Keynote sponsored by Circle of Sisterhood:
'greek-ish™ by Tish Norman


Saturday Morning Keynote sponsored by Rho Lambda:
If Cauliflower Can Be Pizza, You Can Be Anything by Talia Pollock


Closing Saturday Keynote sponsored by JustinInspires.com:
All the World's A Stage by BD Wong
Coming Soon: More Conference Speaker Announcements
Keep an eye on your inbox in early December for an announcement about our Featured Speaker Showcase and Critical Conversations Series programs.
2020 Conference Programming
NGLA offers programming for undergraduate students, graduate students, and professionals. Program categories include academic achievement, personal development and wellness, chapter development, service to others, fraternal values, health and safety (risk and harm reduction), recruitment and intake, diversity, inclusion & accessibility, and life after college.

NGLA also offers programs specific for:
NPC & NIC Officers;
NALFO Members;
Culturally Based Organizations;
Local Organizations;
Graduate Students;
Professionals; and
Advisors
Please direct questions to education@ngla.org.
Apply for Student Staff by December 9

Each year, the NGLA Annual Conference is run with the support of a team of student volunteers. These volunteers include both undergraduate and graduate students. This experience is a terrific opportunity to learn about conference management, meet fellow fraternity & sorority members from across the Northeast, and network with higher education and fraternal professionals.

Student Staff members assist in conference preparation, registration, organization of meals and activities, and maintaining conference policies and procedures. Student Staff will also have the opportunity to engage with an NGLA Board of Directors member in a mentoring capacity before, during, and after the conference.

Apply for 2020 NGLA Student Staff by December 9, 2019.

Please direct questions to studentstaff@ngla.org.
Apply for Awards by December 9
Each year, NGLA recognizes campuses, chapters, councils, and individuals for their outstanding accomplishments over the past year.
New since 2019
, NGLA will recognize a chapter, council, community, student, campus professional, campus volunteer, national organization staff member or volunteer, or community member that has made a significant contribution to hazing prevention within the fraternity/sorority community of the Northeast region with the
Hank Nuwer Award for Hazing Prevention
.
All students, advisors, and campuses are encouraged to
apply for awards
by
December 9, 2019
.
Please note that this deadline is earlier than previous years.
Please direct questions to
awards@ngla.org
.
Volunteer to be an Awards Judge

If you are a professional, graduate student, or volunteer looking for an opportunity to get involved with NGLA, please consider volunteering as an Awards Judge.

Please contact awards@ngla.org for more information.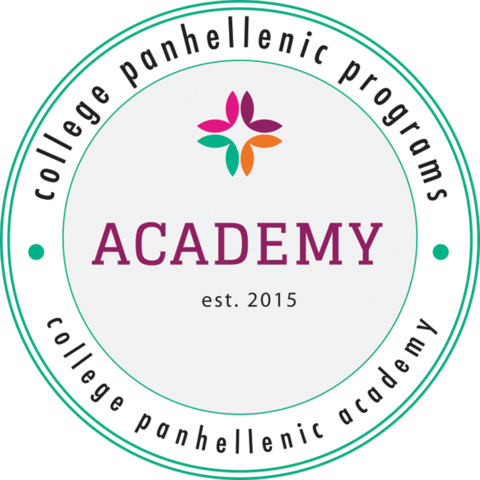 Registration for College Panhellenic Academy is Open!

College Panhellenic officers and fraternity/sorority advisors are invited to join the National Panhellenic Conference for the 2020 College Panhellenic Academy on January 24-25 in Indianapolis, Indiana.

College Panhellenic Academy provides participants with intentional opportunities to understand overall College Panhellenic functions. The 2020 academy experience will provide hands-on training for presidents, recruitment officers, judicial officers, communications/marketing officers and secretaries/treasurers as well as a track for fraternity/sorority advisors. Participants will gain the most up-to-date Panhellenic knowledge and reaffirm their commitment to NPC standards and values. Participants will also have an opportunity to enhance their soft skills through leadership development. (View tentative schedules for: College Panhellenic Officers | Fraternity/Sorority Advisors.)

Registration is $225/attendee prior to Dec. 1, 2019. After Dec. 1, the cost will increase to $275/attendee. Registration is offered on a first-come, first-served basis.

College Panhellenic Academy will take place at the brand new Embassy Suites by Hilton Plainfield Indianapolis Airport. There is a block of rooms available on a first-come, first-served basis at a discounted rate of $152/night. You can reserve your room(s) by calling the Embassy Suites at 317-839-1106 or by using this link. You must reserve your room(s) no later than Jan. 2.

Please direct questions about the College Panhellenic Academy to Hillary Paulsen.
NGLA Spotlight

The NGLA Spotlight features fraternity and sorority chapters, councils, communities, and individuals who demonstrate commitment to the fraternal movement and help advance the NGLA Mission and Vision.

This month, we'd like to recognize the award recipients of the 2019 Amy Vojta Impact Award for Risk Reduction:

Winners
Alpha Sigma Alpha, Rochester Institute of Technology
Panhellenic Associate, Massachusetts Institute of Technology
Greek Community, University of Rhode Island

Honorable Mention
Kappa Sigma, Stevens Institute of Technology

NGLA educates leaders from a variety of fraternal experiences to transform and empower their community and align actions with values.