Subject: NCC Weekly News: Virginia Scandals, Taking Responsibility
View this email online if it doesn't display correctly
From

Jim: Virginia Scandals, Taking Responsibility
I live in Virginia, and I voted for Ralph Northam, Justin Fairfax, and Mark Herring for the positions of governor, lieutenant governor, and attorney general of the commonwealth. I am a faithful voter, an inveterate newspaper reader, and one who is very interested in public affairs. Nonetheless, I confess I did not know a great deal about them before the election beyond what I read in the papers and via their televised debates and advertisements.

I didn't agree with all of the policies Ralph Northam was proposing. For example, I am disturbed that he supports the Mountain Valley Pipeline even though his own Advisory Council on Economic Justice suggests construction be rescinded. And I don't like his plan to extend high occupancy toll lanes because I believe it negatively affects poor and working-class people.

Certainly, I had no idea that Northam and Herring had dressed in blackface—

what were they thinking?

—nor that Fairfax would stand accused of sexual assault. I can't imagine why people would offer themselves for public office when such things are in their past. Personally, I would love for them to resign. Frankly, I have a very long list of political leaders in the United States and elsewhere that I would love to see resign from office!

I don't know if Northam, Fairfax, and Herring were hoping their past would not catch up with them or if they were merely arrogant and oblivious. I am more than a little disturbed to discover that information about Northam was revealed by a far-right website by the name of "Big League Politics." It is apparent to me that the motivation of Big League Politics is to destroy Ralph Northam and to advance a reactionary political agenda.

I am not entirely certain when political figures who come under fire and face serious accusations should step aside. Initially, I was quite certain President Clinton would have to resign when it was revealed he had engaged in, and lied about, extramarital sexual relations with a young intern inside the White House. I thought President Bush would have to resign when it became apparent he had lied about the existence of weapons of mass destruction in Iraq to manufacture support for a military invasion that resulted in the deaths of hundreds of thousands of people.

I wonder if anyone in the Southern Baptist Convention will be held accountable for the creation of a culture in which over many years hundreds of their pastors, deacons, and youth directors committed over 700 sex crimes. And in Virginia, will Catholic leaders be held responsible now that we know 58 of their priests committed sexual abuse of children?
Should Rep. Steve King of Iowa be reassigned to congressional committees now that 'pro-family' organizations and leaders have said so despite King's demonstrated racism?

My observation is that nearly everyone seeks public office because they desire to do good. Many end up doing well, but I accept their original motivation is to do good. But you have to know when your credibility has been destroyed and step aside. Believe it or not, there are a lot of competent people who can fill these roles. Leaders, along with the rest of us, must take responsibility for our actions.
Jim Winkler
President and General Secretary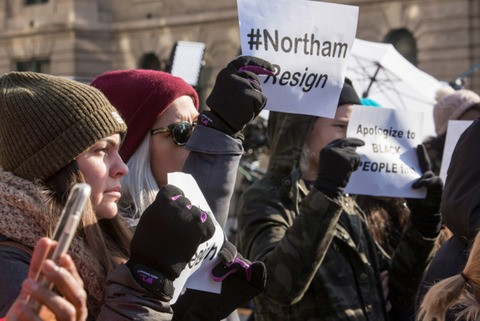 Virginia bishop calls on Episcopalians to 'look at our own lives' as blackface scandals grip state

Diocese of Virginia Bishop Suffragan Susan Goff issued a statement this week about the series of political scandals that have engulfed the state, which Goff said, provide Episcopalians an opportunity to "take a close look at our own lives" and to repent.

"This scandal invites us to confess the ways we have fallen short of the image of God that is in us and to repent, to turn around and act in a different way," Goff said Feb. 12. "The political realities of this current moment in our commonwealth are complex, but our faith response is not. Out of our own confession and repentance, we can call for the repentance of our leaders."

Virginia Gov. Ralph Northam has faced widespread calls to resign over revelations that he wore blackface in the 1980s, a scandal sparked by the discovery of a photo on his college yearbook page showing someone in blackface standing next to another person dressed as a member of the Ku Klux Klan.

Dreams Deferred: How Enriching the 1 Percent Widens the Racial Wealth Divide
January 15, 2019, the release date of this report, would have been the 90th birthday of Dr. Martin Luther King, Jr. Dr. King envisioned a future in which deep racial inequalities were eradicated and he worked tirelessly towards that mission. Just as racial economic inequality is the foundation of racial inequality, similarly the racial wealth divide is the foundation of racial economic inequality. For this reason, our report focuses on the racial dimensions of wealth inequality in America

Wealth is a critical measure of financial security because it buffers families from the ups and downs of income changes and economic cycles and allows households to take advantage of socio-economic opportunities. This report highlights how historic racial wealth disparities have been perpetuated and increased by the trend towards extreme inequality in the United States. It also puts the racial wealth divide in the context of overall wealth inequality trends.

Dreams Deferred presents a snapshot of the racial wealth divide in the United States today, looking at the current state of household wealth, income, homeownership, debt, and other economic factors. It also reviews long-term trends that led to this current moment, as well as, the historical policies and contributors to this deepening divide. Finally, we shift our focus to solutions to address this growing divide with an eye towards bold, paradigm shifting ideas and policies.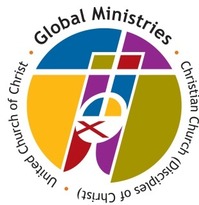 Letter to President Trump Regarding Venezuela
February 6th, 2019



"Peace I leave with you; my peace I give to you. I do not give to you as the world gives. Do not let your hearts be troubled, and do not let them be afraid. (John 14:27, NRSV).



Dear Mr. President:

Greetings from Global Ministries, a common witness of the Christian Church (Disciples of Christ) in the United States and Canada and the United Church of Christ.

Global Ministries has been engaged in a relationship of solidarity and accompaniment with the Evangelical Pentecostal Union of Venezuela for more than 60 years. As such, we have walked alongside Venezuelans throughout various moments in the history of that nation. We watched with deep concern the recent news regarding intervention in Venezuela, including the military alternative, there.

As we already stated on a recent communication to you, we are deeply convinced that any US military intervention in Venezuela, or along its border with Colombia, would exacerbate the current crisis. It could bring back the darkest pages in the history of the country when the military overthrew civil governments to install dictatorships and de facto presidencies. Every time Venezuela, or any other country in Latin America and the Caribbean, has suffered a military episode in its recent times, the lives of the poorest and the most vulnerable populations have been severely damaged.
Don't let Trump STRENGTHEN the Embargo on Cuba!

We all know the U.S. embargo on Cuba is a bogus and outdated policy that has done nothing but hamper our relationship with the island nation and hurt everyday Cuban people. Yet, the Trump Administration is now thinking about fortifying the embargo by allowing a notorious provision to go into effect as soon as the end of this month. Don't wait—contact Congress TODAY! >>

The Helms-Burton Act is a central part of the embargo on Cuba: it officially writes the reactionary policy into law, prohibiting any president from unilaterally lifting it. Specifically, Title III allows U.S. nationals who owned property in Cuba that was seized by the Cuban government after the 1959 Revolution to sue U.S. and foreign companies for profiting from their former properties. What's so egregious is that many of these are people who were Cuban citizens at the time. The infamous Title III has been waived every six months by every U.S. president since Helms-Burton came into effect in March 1996.

Though the Trump Administration has previously waived Title III, on January 16, Trump suspended Title III for only 45 days, instead of the usual six months, and is now conducting "a careful review" of the impact of allowing this problematic provision to go into effect. Call out the administration's regressive stance on Cuba!>>

An activation of Title III would undoubtedly unleash a flood of lawsuits, clogging up U.S. courts and discouraging any U.S. or foreign investment in Cuba out of fear of being sued. In fact, the State Department estimates that there could be an avalanche of claims—over 200,000—if Title III were allowed to go into effect. Congressional leaders like Rep. Jim McGovern (D-MA-2) are strenuously pushing back. Now, it's our turn to stand up!

United Methodist Church to vote on issues concerning human sexuality

(Note: This local news story provides a brief overview of the critical decisions coming before the United Methodist Church's General Conference February 23-26, 2019 in St. Louis. For detailed news and commentary, please visit the UMC's
General Conference
website and the
United Methodist News Service
.)
United Methodists in have been praying recently for the unity of their church. A critical vote that theologians say could split the church is just three weeks away. It has to do with the decades-long struggle with issues concerning human sexuality. The issue has been debated since 1972.

The United Methodist Church has called a special session of the General Conference, the church's top policymaking body. The gathering of Methodists around the world will be in St. Louis, Missouri, beginning on February 23. The purpose is to act on a report from the Council of Bishops examining paragraphs in the church's book of discipline concerning human sexuality. They will determine if the wording in the church's rule book should be changed or remain the same.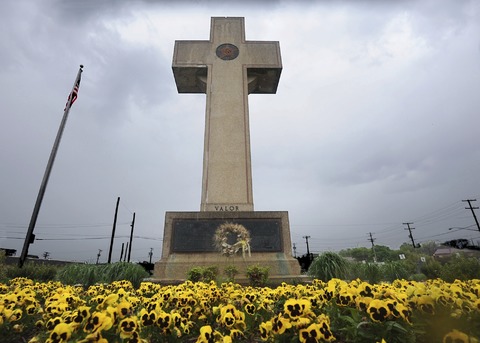 UCC, other religious organizations challenge constitutionality of Bladensburg Cross

The United Church of Christ General Synod is joining five other religious organizations challenging the constitutionality of a 40-foot cross displayed on government land in a case that will be heard by the United States Supreme Court this month.

The Peace Cross, also known as the Bladensburg Cross, is a war memorial located in Bladensburg, Maryland. The challenge to the 93-year-old cross, which the American Legion helped build in 1925, began with the American Humanist Association. The nonprofit atheist organization contends that the cross violates the government's fundamental obligation to religious neutrality.

An amicus brief, filed by the Baptist Joint Committee on Religious Liberty and joined by other Christian and Jewish organizations, respects the profound theological significance of the cross, and takes the position that the cross is not secular and the U.S. government has no business maintaining this cross on public land.
CBF leader denounces plan to loosen restrictions on payday loans



A Cooperative Baptist Fellowship advocacy specialist criticized a federal banking agency's plan to roll back Obama-era restrictions on short-term, high-interest loans that many Americans view as predatory.

The Consumer Financial Protection Bureau announced Wednesday it wants to rescind a 2017 rule requiring lenders to find out whether borrowers can afford to pay back the money before issuing payday, vehicle title and other certain high-cost installment loans.

Stephen K. Reeves, associate coordinator of partnerships and advocacy for the Georgia-based CBF, said the decision "effectively guts" payday-lending reform backed by a broad coalition of religious leaders representing groups including both CBF and the Ethics and Religious Liberty Commission of the Southern Baptist Convention.
Earth Day 2019: Creation Justice Ministries
Each year before Earth Day, Creation Justice Ministries offers materials to equip faith communities to protect, restore, and more rightly share God's creation.

Our 2019 theme is "Next Generation Rising" and the resource focuses on children and youth leading the way for creation justice. You can find Bible study, sermon starter, liturgical, and action materials when you download it.

Many faith communities will celebrate on a day convenient for them since Earth Month and Easter align this year. To connect with others who are planning Earth Day activities, join the Earth Day Sunday 2019 Facebook Event.

Please help promote this celebration on Facebook, Twitter, and Instagram. If you want to share the resource with your own community, check out our website for more action ideas and our promotional toolkit for ways to share.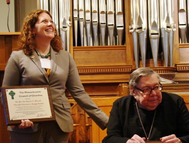 Rev. Dr. Horace Allen & Ecumenical Innovation

A few weeks ago, with the help of the Holy Spirit and a bit of advanced planning, I had finished writing my sermon fairly early on Saturday night. That week, Jesus was flipping tables in the temple and, with significantly less drama, I was guest preaching the next morning at a nearby Lutheran church. I scanned the screen for any last typos and toggled over to Facebook. There were everyday posts about dinner, the glorious but frighteningly warm weather in New England, and the second chapter of John. I watched two clergy friends post back and forth discussing the conclusions for their respective sermons. They were from two different denominations, serving churches thousands of miles apart. Their exchange was theologically deep and public. And they were talking about the Revised Common Lectionary readings for the week. And that strange foretaste of Christian unity would never have happened without the life and ministry of the Rev. Dr. Horace Allen.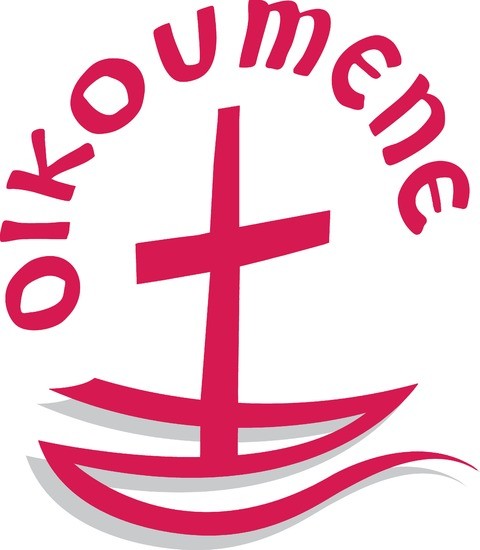 Conference explores migration through lenses of faith, experience, law



Columbia Theological Seminary and Emory University's Center for the Study of Law and Religion in partnership with the World Council of Churches (WCC) and other national and global organizations brought together 180 participants for a conference on "Migration and Border Crossings". The conference which drew leading theologians, legal scholars, artists, students, leaders of faith communities, activists and others working on the front lines, explored border crossings and migration through the lens of faith, experience and law.

Dr Raj Nadella, associate professor of New Testament and co-organizer of the conference, said: "In the context of growing xenophobia and dehumanization of immigrants and refugees in the United States and other parts of the world, faith communities and people committed to justice have a moral obligation to attenuate such dehumanizing discourses in the media and stand with the most vulnerable among us. We are hosting this multi-disciplinary conference on immigration in order to provide intellectual insights and practical tools that participants can take home to address immigration-related issues within their communities and make a concrete difference for people at the margins of our society."
International Day for the Elimination of Racial Discrimination is March 21

2018 Theme: Promoting tolerance, inclusion, unity and respect for diversity in the context of combating racial discrimination

Every person is entitled to human rights without discrimination. The rights to equality and non-discrimination are cornerstones of human rights law. Article 1 of the Universal Declaration of Human Rights states that all human beings are born free and equal in dignity and rights. And based on Article 2, everyone is entitled to all the rights and freedoms set forth in the Declaration, without distinction of race or any other kind.

Yet racism, xenophobia and intolerance are problems prevalent in all societies, and discriminatory practices are widespread, particularly targeting migrants and refugees as well as people of African descent.

States are urged to take comprehensive measures to combat racism, racial discrimination, xenophobia and related intolerance, and to promote tolerance, inclusion, unity and respect for diversity.

Serving as a leading voice of witness to the living Christ in the public square since 1950,
the National Council of Churches of Christ in the USA (NCC) brings together 38 member communions
and more than 40 million Christians in a common expression of God's love and promise of unity.