Subject: NCC Weekly News: "Today, We Have Hope"
View this email online if it doesn't display correctly
From Jim: "Today, We Have Hope"
Commencement Address, part 1 of 2
Garrett Evangelical Theological Seminary
May 11, 2018
Delivered by Jim Winkler

President Lallene Rector, Chairperson Jerre Stead, Dean Luis Rivera, and trustees, faculty, students, family, and guests, I thank you for the honor you have bestowed on me today. It is a joy to be part of today's celebration. I am thankful for the students who are graduating today and for the hope they provide to the church and the world through the ministry and witness they offer. Today is about you.

Garrett Evangelical Theological Seminary has been an important part of my family's life for 50 years. My father served as a trustee, and my brother graduated from this institution. Many Garrett leaders, faculty, and students have been an important part of my ministry. I give thanks for this school.

It occurred to me as I walked through the halls of the seminary yesterday that I was walking the same halls James Cone walked. We give thanks for his life and teaching and his relationship to this seminary. He was a giant among us and shaped my theology. We will miss him.

Garrett has equipped its graduates "to proclaim the good news of the Gospel, to foster deep spirituality in the lives of others, to serve with cultural competence and commitment to racial equity, and to lead transformative change for the wellbeing of all persons and creation."

I resonate with that mission because, in the United Methodist home in which I was raised, we believed if the world was going to change for the better it was because of the church of Jesus Christ. While I was not called to ordained ministry, I was nevertheless and no less called by God to make a difference in the world through the church.

The church today needs you to stay strong in your faith in Jesus and to hold on to your passion for peace and justice. We are at our best when we ensure the marginalized are heard. You will minister to the addicted, the lost, the loved, the hopeful, and the angry.

You will found institutions and ministries, you will pastor congregations, and those of you who are deacons will minister in prisons, hospitals, schools, and other settings where you connect the church to the world. You will give voice to the voiceless. We need you to be fearless on behalf of the fearful. We need you to be tireless on behalf of the tired, to lift up the downtrodden and yet to care for yourself.

We need you to be shelter for the immigrants and to be home to the refugees. We need you to stand up every day and oppose hatred and division. We need you to feed our souls, to love God's people, to exemplify giving, generosity, and hospitality. You will not always be treated as well as you deserve to be, but then you have chosen a sacrificial life. It is for such a time as this that God chose you.

Calvin and Alice Trillin had a wonderful marriage. She was an educator, author, film producer and longtime muse to Calvin, whose nickname was Bud, and was himself a journalist, humorist, and longtime writer for The New Yorker magazine. Alice died too young, and after her passing, Calvin talked about Alice volunteering at a summer camp.

"At camp, Alice tended to gravitate toward the child who needed the most help, and L was one of those. Alice wrote, 'Last summer, the camper I got closest to, L, was a magical child who was severely disabled. She had two genetic diseases, one which kept her from growing old and one which kept her from digesting any food. She had to be fed through a tube at night. She had so much difficulty walking that I drove her around in a golf cart a lot. We both liked that.

'One day, when we were playing duck-duck-goose, I was sitting behind her, and she asked me to hold her mail for her while she took her turn to be chased around the circle. It took her a while to make the circuit, and I had time to see that on top of the pile was a note from her mom.

'Then, I did something truly awful, which I'm reluctant now to reveal. I decided to read the note. I simply had to know what this child's parents could have done to make her the most optimistic, most enthusiastic, most hopeful human being I had ever encountered….My eyes fell on this sentence: 'If God had given us all of the children in the world to choose from, L, we would only have chosen you.'

'Before L got back to her place in the circle, I showed the note to Bud, who was sitting next to me. 'Quick. Read this. It's the secret of life.'"

Here's the secret for you: of all the children in the world God has chosen you! God has seen something in you and called you to do God's work. Many will want to celebrate your gifts and graces and be generous to you. But know it's not about you: it's about the God who chose you, and the work God has for you to do. May the church of Jesus Christ be better because of your ministry, your witness, and your leadership. The world and the church are ready for the change you are bringing.

Jim Winkler
President and General Secretary
NCC Laments Opening of US Embassy in Jerusalem

The National Council of Churches laments the move of the United States Embassy from Tel Aviv to Jerusalem. We have previously warned that such an unwise and prejudicial action would make a peace settlement even more difficult to achieve and would indeed lead to violence. The deadly violence that followed the opening of the embassy bears out the truth of this warning.

At the time of this writing, at the border between Israel and Gaza, at least 61 Palestinians who were protesting the opening of the embassy have been killed by Israeli forces and 2,700 more have been injured. This is in addition to dozens already killed and thousands more wounded in recent weeks leading up to this move. The National Council of Churches condemns this violent and disproportionate response by Israeli forces. We consider it an illustration of the failure of Israel, the United States, and the international community to address the injustice of Israel's occupation of Palestinian land and the inability to conclude a two-state solution.

ELCA presiding bishop's pastoral message on situation in Gaza

Like so many here in our country and around the world, I am appalled and saddened by yesterday's escalation of Israeli military action against protestors in Gaza. Many reports indicate that at least 60 Palestinians, including six children, have died and more than 2,000 have been injured as a result of Israel's disproportionate use of force. Our church will support a planned medical mission from The Lutheran World Federation's Augusta Victoria Hospital in Jerusalem to Gaza to assist the wounded.

I join Bishop Sani-Ibrahim Azar of our partner church, the Evangelical Lutheran Church in Jordan and the Holy Land (ELCJHL), who today said:



We mourn with the families of the dead and dying and pray for the recovery of the injured. We believe that violent actions against the Palestinian civilians will hinder the potential for peace and reconciliation efforts between Israel and Palestine and will only lead to more violence and bloodshed.
PC(USA) Co-Moderator issues statement on move of U.S. Embassy to Jerusalem

The Rev. T. Denise Anderson, Co-Moderator of the 222nd General Assembly of the Presbyterian Church (U.S.A.), recently returned from two weeks in Israel and Palestine as part of the Mosaic of Peace conference, a biennial event sponsored by the Presbyterian Peacemaking Program. Anderson raised several concerns in regard to the peace process and in light of yesterday's move of the U.S. Embassy from Tel Aviv to Jerusalem.

At least 60 Palestinian people have been killed by Israeli forces, and over 2,400 wounded, as Palestinians protested the embassy's move. The deaths come at the culmination of six weeks of protests observing the 70th anniversary of the Nakba, the Israeli military action in which three-quarter million Palestinians — Christian and Muslim — fled or were forced from their homes during the 1948 Palestinian war.

Churches for Middle East Peace (CMEP): Trump Administration Needs to Acknowledge Harm Done by Embassy Relocation
On Monday, May 14, the U.S. Consulate in Jerusalem assumed formal status as the American Embassy in Israel. Churches for Middle East Peace (CMEP) voices our most vigorous opposition to the Trump Administration's decision to relocate the embassy and recognize Jerusalem as the capital of Israel without equally acknowledging Palestinian claims. The timing of this dedication--coinciding with the 70th anniversary of Israel's independence and coming the day before both Palestinian Nakba Day and the start of Ramadan--is insensitive at best, and offensive at worst. We express our outrage at this administration for refusing to acknowledge the role this decision played in escalating violence in Gaza, which resulted in the deaths of more than 60 people and injury to over 2,200 Palestinians during the week.

As prominent members of the current administration, including Jason Greenblatt, Jared Kushner, and Ivanka Trump, joined Ambassador David Friedman at the dedication of the embassy in Jerusalem, a crowd of about 200 people protested outside, including both Palestinians and Israelis. We applaud this display of unity and recognize the courage of Israelis who spoke out against imperiling the prospects for peace.

Presiding Bishop Michael Curry to preach at wedding of Prince Harry and Meghan Markle

Episcopal Church Presiding Bishop Michael Curry will preach at next weekend's wedding of Prince Henry of Wales – more informally referred to as Prince Harry – and the U.S. actress Meghan Markle, Kensington Palace announced May 12. Prince Harry, the grandson of Queen Elizabeth and sixth in line to the throne, will marry Markle at St. George's Chapel in Windsor Castle next Saturday, May 19 in a service conducted by the Dean of Windsor, David Conner. Archbishop of Canterbury Justin Welby will officiate.

The invitation from the couple to Curry to preach at the service is a departure from tradition for British royal weddings. While previous royal weddings have involved clergy from other Christian churches saying prayers for the couple, sermons are usually given by senior Church of England clergy. The service will be televised around the world, and it is likely that the presiding bishop, who refers to himself as the CEO of the Episcopal Church – the chief evangelism officer – won't resist the opportunity to talk about what he calls the Jesus Movement.

"The love that has brought and will bind Prince Harry and Ms Meghan Markle together has its source and origin in God, and is the key to life and happiness," Curry said. "And so we celebrate and pray for them today."

Prayers, rallies and arrests mark Poor Peoples Campaign launch in D.C. and at U.S. state capitols
Thousands of activists calling for a just world for all people rallied on the grounds of the U.S. Capitol and more than 30 statehouses around the country on Monday, March 14, during the launch of 40 days of action by the Poor People's Campaign: A National Call for Moral Revival. This campaign, which continues the 1968 initiative of the Rev. Dr. Martin Luther King Jr., is a nationwide call to action, aimed at changing legislation that penalizes poor people. The movement calls for justice for the most vulnerable, an end to systematic racism, ecological devastation, and an economy built around war.

"Sadly, a Poor People's Campaign is as relevant and timely today as it was 50 years ago," said Sandy Sorensen, director of the UCC Washington, D.C. Office. "The UCC strongly supported these historic efforts and will continue the struggle in the days to come. It is simply morally unacceptable that so many working families live in poverty in the richest nation on earth."

The National Council of Churches is a proud sponsor of the Wild Goose Festival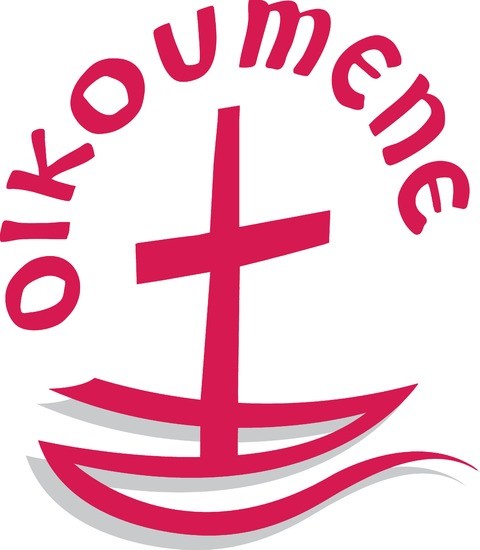 WCC calls for just peace and an end to impunity in the Holy Land

World Council of Churches (WCC) general secretary Rev. Dr Olav Fykse Tveit condemned use of excessive violence by Israeli forces against civilian protestors in Gaza during last week in which many have lost their lives or lost their loved ones, and is particularly worried that some Christians are celebrating the move of the US embassy to Jerusalem as a gift from God, despite the disruptively provocative nature of this move.

The military responses to the demonstrations in Gaza have resulted in the deaths of many people - including several children - and injuries to thousands, and the numbers are still growing. This violence and bloodshed must be condemned by the international community and must be subject to international investigation. The situation calls for a deeper understanding that lies behind these events.

The protesters are exercising their civil rights to express their objection and despair at the current situation for them as Palestinian people. The "naqba", the catastrophe their families experienced 70 years ago, continues to cause unresolved dispossession and suffering for many Palestinians - particularly for the people of Gaza. That unarmed civilians – including children – are shot at with live ammunition, even killed, and many injured – cannot be defended legally or morally as an expression of "the right to self-defense of a state". This must be seen as an unacceptable use of violence against people that Israel rather has a duty to respect and protect.
NEW BOOK: United Against Racism
Authentic Christianity requires the loving inclusion of all God's creation. An inclusive, beloved community is a community free from racism.

United Against Racism

is a call to an authentic Christianity, a religion that strives to become God's inclusive, beloved community. It summons Christians to pray, think, and act to end racism. This resource aims to support churches, communions, and those who endeavor to share the journey of the Christian faith in the pursuit of an unfinished agenda to embody a more excellent way of racial equity.
Church leaders from many backgrounds have praised

United Against Racism:





United Against Racism

is a huge gift from the church to the church. Its generative format invites every Christian and Christian community to hear the call and assume the vocation of being ambassadors of reconciliation. Without apology I encourage its wide use.

--Bishop Gregory Vaughn Palmer
Ohio West Episcopal Area, United Methodist Church



Rabbi Abraham Joshua Heschel, after marching alongside Dr. Martin Luther King Jr., wrote, 'When I marched in Selma, my feet are praying.' This resource presents a compelling chorus of diverse Christian voices that will inspire our feet to pray with people of other religions and worldviews for an end to racism in our time.



--Rev. Elizabeth A. Eaton
Presiding Bishop, Evangelical Lutheran Church in America



It is the essential role of the church to speak out against the sin of racism and mend the persisting divides it has caused in our society. This resource is a valuable tool in provoking thoughtful responses on the meaning of repentance for the sin of racism and helpful as Christians seek to live faithfully to God's call to love our neighbors and seek the common good.



--Jim Wallis
New York Times bestselling author, President and Founder, Sojourners



A heartwarming and inspiring ensemble of voices inviting the Church and our nation to re-engage America's sin of racism. The National Council of Churches spurs the conscience of every American in the quest for a more just and equal America.



--Rev. Dr. A. Roy Medley
General Secretary Emeritus
American Baptist Churches USA

Get your copy today for the discounted price of just $12! This is a limited time offer so make sure you buy your copy soon. Special discounts are also available for orders of 10 copies or more, just email ks@natcc.us. Use it for your Sunday School class, area conference pastor gatherings, youth groups, small groups - or just use it yourself.
Serving as a leading voice of witness to the living Christ in the public square since 1950,
the National Council of Churches of Christ in the USA (NCC) brings together 38 member communions
and more than 40 million Christians in a common expression of God's love and promise of unity.