Subject: NCC Weekly News: This is America
View this email online if it doesn't display correctly
This is America: the view from McAllen
An enthusiastic little boy played with blocks and toy cars, laughing with a full-throttled giggle, the kind of laugh that is contagious. He was four years old and had made a long, arduous journey from Honduras.



This child, along with many others, was the first I noticed as I entered the Humanitarian Respite Center, a Catholic Charities-run facility in McAllen, Texas, led by Sister Norma Pimentel and minimal staff. The facility is about the size of my church's fellowship hall. Over a period of four years, this small non-profit has serviced over 100,000 persons. In the federal courthouse only steps away, those now waiting at the Respite Center had passed the first step on the way to gaining asylum by articulating "a well-founded fear of persecution on account of race, religion, nationality, membership in a particular social group, or political opinion (1951 Refugee Convention)." The center is where they come after the court has heard their case. Shackled with ankle monitors, the sojourners are welcomed at the center.

I was at the Center representing the National Council of Churches as part of a delegation of Catholic, Protestant, Jewish and Muslim faith leaders. We came to support the work of the Humanitarian Respite Center and to bear witness with our sisters and brothers who were persecuted: first by acts of hostility in their country of origin, and again by the "zero tolerance" immigration policy that was initiated by the United States government. This policy required that children be taken from their asylum-seeking parents or guardians as they attempted to cross the border between the United States and Mexico. These refugees were now being prosecuted for a crime of illegal immigration; before this cruel new policy, it had been only a civil violation.
Stated Clerk issues statement on executive order regarding family separation at U.S. border



Nelson calls on Presbyterians to 'harvest tears' into action



The Rev. J. Herbert Nelson, II, stated clerk of the General Assembly, has issued a statement in response to the executive order issued on June 20, 2018, by the president of the United States. Nelson points out that, though Joseph's call to flee to Egypt has long since passed. "People are still in danger. People still flee into the night to find safety..."

The stated clerk calls on Presbyterians to, "Take the tears you have shed and harvest them into acts of peaceful resistance, advocacy, pastoral care, and prayer to bring about peace for the hundreds of families suffering from this nation's border policies."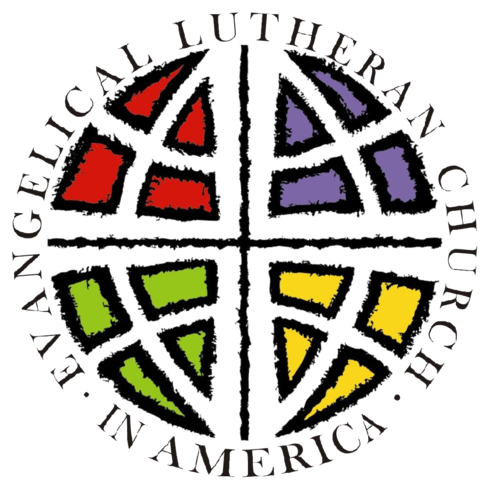 Statement from Presiding Bishop Elizabeth Eaton on executive order

About two weeks ago, I joined more than 20 other faith leaders in raising concerns about the administration's announced plans that it would begin separating families and criminally prosecuting all people who enter the U.S. without previous authorization. In line with that statement, I acknowledge that President Donald Trump's new executive order, "Affording Congress an Opportunity to Address Family Separation," does keep families together, but for how long and in what conditions? I am troubled by what the executive order does and does not guarantee. There is no provision for reuniting children already separated from their families, nor for children whose parents have already been deported. The executive order also allows for the possibility of future family separations.

The forced separation of children from their parents is unnecessarily cruel, further traumatizing families who have already suffered in their countries of origin and on the dangerous journey to the U.S. The Evangelical Lutheran Church in America (ELCA) and its predecessor church bodies have a long history of caring for children, families and refugees. It's who we are.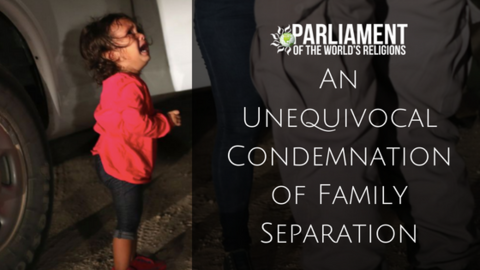 An Unequivocal Condemnation of Family Separation from the Parliament of the World's Religions

The Universal Declaration of Human Rights, essential to protecting the integrity of human beings within the family of nations, reminds us that "no one shall be subjected to torture or to cruel, inhuman or degrading treatment or punishment." History teaches us that this cruelty is at its worst when it is rationalized by leadership, justified by law, and made defensible by appeals to sacred writings. The voices of the many are responsible to speak out against such aberration from our shared humanity, wherever in the world it is found. Silence and inaction equate to complicity.

When a nation claims the mantle of self-evident truths "under God", it bears a special responsibility to act in accordance with these truths under divine precept. And when a nation is made up of a multitude of families, each with their religious traditions, philosophies, and ethical beliefs, that nation bears a further responsibility to uphold the freedoms that families require to flourish.

As a global organization dedicated to convening and connecting families of faith and conscience around the world, The Parliament of the World's Religions sees the United States' recent family separation policy, which has led to the fracture of vulnerable refugee families, as an abject failure of civilized and collective life. This was a failure of leadership, a failure of policy, a failure to understand sacred texts that call for the protection of the neighbor, a failure to regard the physical and mental health of children and parents, and a colossal failure of the heart.

UCC leadership sickened, angered by Supreme Court ruling upholding Muslim travel ban

The national leadership of the United Church of Christ is condemning the U.S. Supreme Court decision that upholds President Trump's September travel ban, which restricts citizens from predominantly Muslim countries from traveling to this country.

The deeply divided court, ruling 5-4 on Trump v Hawai'i, reversed a series of lower court decisions which struck down the ban as illegal or unconstitutional.

The Court Justices decided that the travel ban is a legitimate exercise of the authority of the executive branch of U.S. government. UCC leadership continues to denounce the restrictions as evil.

"Let it be known that people of faith did not join the crowd, wave their flags, and acquiesce to a government bent on re-establishing white power and white supremacy and white privilege as the law of the land," said the Rev. John Dorhauer, general minister and president of the United Church of Christ. "The United Church of Christ will not stop fighting this. It is wrong and it is evil and it must be resisted."


Maine Council of Churches Stands in Solidarity With Our Muslim Sisters and Brothers

As people of faith, we condemn the Supreme Court decision to uphold the administration's travel ban on people from several mostly Muslim countries (including Iran, Libya, Somalia, Syria and Yemen). As Justice Sotomayor stated in her dissent, "History will not look kindly on the court's misguided decision today, nor should it. …a reasonable observer would conclude that the Proclamation was motivated by anti-Muslim animus." Reminiscent of other shameful chapters in this country's past, the travel ban echoes the bigotry and ignorance of our policies to inter Japanese citizens in prison camps during World War II, to turn away Jewish refugees from Nazi Germany aboard the SS St. Louis in 1939 (227 of whom were ultimately murdered in concentration camps), and to prohibit all immigration of Chinese laborers to the U.S. (Chinese Exclusion Act, 1882-1943).

The Council's member denominations are rooted in the Hebrew and Christian scriptures, sacred texts that demand God's faithful people welcome the stranger, show hospitality to immigrants in their midst, and protect our persecuted and vulnerable neighbors. What's more, the "sacred text" of our nation, the Constitution of the United States, prohibits discrimination against people based on their religion.

Stout shoes, not warm gloves, needed for the next steps on the ecumenical path

When the World Council of Churches (WCC) general secretary, Olav Fykse Tveit, first visited Pope Benedict XVI at the Vatican in December 2010 he took with him a pair of warm gloves as a gift for the pontiff.

"In winter they protect well from the cold," said Tveit, a Lutheran theologian well accustomed to the season of snow and ice in his Norwegian homeland. "So, in this time, which, according to some people is an ecumenical winter, they are a symbol of the possibility to go ahead, despite the difficulties."

Almost eight years later, however, visiting Geneva on 21 June at the invitation of the WCC to celebrate its 70th anniversary, Pope Francis spoke not of winter but said he looked forward to the "flowering of a new ecumenical spring."

The National Council of Churches is a proud sponsor of the Wild Goose Festival
The NCC Podcast Returns!
The award-winning National Council of Churches Podcast took a long break over the winter. Why, you ask? What's our excuse? Well, we had a very large event to plan for! Now that we're back, be sure to set your favorite podcasting app to download new episodes of our interview-based podcast to hear the top faith leaders of our time.
This week: Hear Rev. Aundreia Alexander speak about her vi
sit
to McAllen, Texas,
with an interfaith delegation to observe what's taking place at the border.
Also, Matt Hawthorne from the National Religious Campaign Against Torture will discuss the connection between the family separation policy and other efforts to detain indefinitely in US history.
Look for us at the iTunes store, iHeart Radio, Stitcher, and the Google Play store. A new episode will be released each Friday.
NEW BOOK: United Against Racism
Authentic Christianity requires the loving inclusion of all God's creation. An inclusive, beloved community is a community free from racism.

United Against Racism

is a call to an authentic Christianity, a religion that strives to become God's inclusive, beloved community. It summons Christians to pray, think, and act to end racism. This resource aims to support churches, communions, and those who endeavor to share the journey of the Christian faith in the pursuit of an unfinished agenda to embody a more excellent way of racial equity.
Church leaders from many backgrounds have praised

United Against Racism:





United Against Racism

is a huge gift from the church to the church. Its generative format invites every Christian and Christian community to hear the call and assume the vocation of being ambassadors of reconciliation. Without apology I encourage its wide use.

--Bishop Gregory Vaughn Palmer
Ohio West Episcopal Area, United Methodist Church



Rabbi Abraham Joshua Heschel, after marching alongside Dr. Martin Luther King Jr., wrote, 'When I marched in Selma, my feet are praying.' This resource presents a compelling chorus of diverse Christian voices that will inspire our feet to pray with people of other religions and worldviews for an end to racism in our time.



--Rev. Elizabeth A. Eaton
Presiding Bishop, Evangelical Lutheran Church in America



It is the essential role of the church to speak out against the sin of racism and mend the persisting divides it has caused in our society. This resource is a valuable tool in provoking thoughtful responses on the meaning of repentance for the sin of racism and helpful as Christians seek to live faithfully to God's call to love our neighbors and seek the common good.



--Jim Wallis
New York Times bestselling author, President and Founder, Sojourners



A heartwarming and inspiring ensemble of voices inviting the Church and our nation to re-engage America's sin of racism. The National Council of Churches spurs the conscience of every American in the quest for a more just and equal America.



--Rev. Dr. A. Roy Medley
General Secretary Emeritus
American Baptist Churches USA

Get your copy today for the discounted price of just $12! This is a limited time offer so make sure you buy your copy soon. Special discounts are also available for orders of 10 copies or more, just email ks@natcc.us. Use it for your Sunday School class, area conference pastor gatherings, youth groups, small groups - or just use it yourself.
Ecumenical Opportunities:
Sojourners
has several job openings. Click here for more information.
Pittsburg Theological Seminary is seeking a Director of Vocation and Placement,

responsible for offering and coordinating institutional activities that help master's level students discern, plan, and pursue vocational and placement goals. The Director works collaboratively with faculty, staff, and denominational/church partners on behalf of students.

The Unitarian Universalist Association is seeking an International Office Director

who will cultivate and advance relationships with international Unitarian/Universalist, interfaith, and social justice partners on behalf of the UUA to dismantle systems of oppression and imperialism, and to support the strength and diversity of global Unitarian Universalism.



The Unitarian Universalist Association is seeking a

Director of Stewardship and Development and Special Advisor to the President who will lead all fundraising and stewardship functions of the Unitarian Universalist Association (UUA), including oversight of congregational giving, direct mail, major gifts, charitable gifts, legacy giving, and capital campaign efforts.

Christian Peacemaker Teams is searching for a new Administrative Director.
Partnering with nonviolent movements around the world, CPT seeks to embody an inclusive, ecumenical and diverse community of God's love. We believe we can transform war and occupation, our own lives, and the wider Christian world through:
the nonviolent power of God's truth

partnership with local peacemakers

bold action

Serving as a leading voice of witness to the living Christ in the public square since 1950,
the National Council of Churches of Christ in the USA (NCC) brings together 38 member communions
and more than 40 million Christians in a common expression of God's love and promise of unity.