Subject: NCC Weekly News: Palestine, United Methodist Church, Ecumenical Advocacy Days
View this email online if it doesn't display correctly
From

Jim: Palestine, Oppression, and an Empty Tomb
Last week, I participated in a joint delegation to Palestine and Israel comprised of representatives from the South African Council of Churches and historic African American churches within the National Council of Churches. At one point, I found myself standing on what Muslims refer to as the Haram al-Sharif and what Jews call the Temple Mount.

This site, holy to Jews, Christians, and Muslims, feels almost as if it is the center of the world because of its significance to our three faiths. Located between Gehenna, known as the Valley of Hinnom, it is said to be where the wicked go to atone for their sins, and the Valley of Kidron, through which Jesus walked to the Garden of Gethsemane.

It is easy to stand there as a pilgrim and dwell on the spiritual and biblical and historical nature of that place while remaining blissfully unaware of the tension, the disputes, and the explosiveness that surrounds you. Our delegation was one that allowed the power of the Holy Spirit to envelop us and to address the ongoing and deepening crisis that exists between Israel and Palestine.


Rev. Dr. Munther Isaac, the pastor of Christmas Lutheran Church in Bethlehem, reminded us the land now known as Palestine has always been under occupation. The Assyrians, Babylonians, Persians, Greeks, Romans, Turks, British, Israelis, and others occupied these lands over the centuries. Even Palestinian churches have been occupied in the sense that the local Christians have been led by Christians from elsewhere.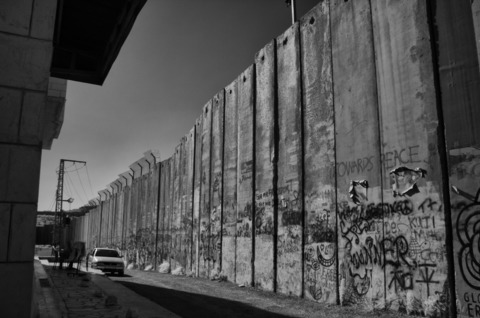 Today, occupation controls every aspect of life for Palestinians. Settlements and checkpoints and roads demarcated only for Israelis mark the map. Water is controlled by Israel and is plentiful for Israelis but is hard to come by for Palestinians. Palestinians have an extremely difficult time getting permits from Israel to build homes. Usually, they cannot get visas from Israel if their spouses come from elsewhere.

Bethlehemites and most Palestinians are not permitted to travel to Jerusalem. A Nation State Law passed by the Israeli Knesset last year decrees only Israelis have the right to self-determination. An ugly wall erected by Israel and continuously patrolled by the Israeli military, coupled with an increasing number of illegal settlements hems Palestinians into an ever-shrinking space.

The situation grows ever bleaker. In the 20+ years I have been traveling to Israel and Palestine, I have returned home each time saddened that the situation has worsened. What gives me hope is the hope of the Palestinian people. Rev. Isaac told us that, yes, theirs is an ugly concrete wall but on the other side is an empty tomb. Hope is what we have today.

Rev. Mitri Raheb told our group that Israel has taken the wall from East Germany, apartheid and segregation from South Africa, and Native American reservations from the U.S. These tragic and self-defeating methods of population control have always proved to be no more than temporarily successful.

We met many who have resisted oppression and colonization with determination -- not violence -- and who live lives in a constant state of distress.

We enter now into the Season of Lent. I encourage you to find ways to forswear your participation, whether overtly or complicitly, in systems of oppression. It will be difficult to do, but it is what Jesus himself did. Our group visited the Church of the Holy Sepulchre in Jerusalem, and we entered the tomb of Christ. Afterward, we said to one another, "Good News! It was empty."
Jim Winkler
President and General Secretary
Group Pilgrimage Statement on Israel and Palestine


Leaders of Historically African American and South African Churches
February 21 – March 1, 2019



I. Who we are and why we came:



a. We came to Israel and Palestine, as disciples of the Risen Christ who said "The Spirit of the Lord is upon me, because he has anointed me to bring good news to the poor. He has sent me to proclaim release to the captives and recovery of sight to the blind, to let the oppressed go free, to proclaim the year of the Lord's favor." (Luke 4:18-19 NRSV)

b. We came on a religious pilgrimage as a joint delegation of leaders from historic black denominations of the National Council of Churches (NCC) in the United States of America, and heads of South African church denominations of the South African Council of Churches (SACC)

c. We came as representatives of African American communities; as descendants of those who survived slavery, Jim Crow and who work now to dismantle the new Jim Crow of mass incarceration and militarization of police in our communities; and we came as representatives of the South African people who lived through the indignity of over 300 years of dehumanizing dispossession, colonialism, segregation and apartheid.

d. We came to visit Israel and the Palestinian Territories in the hope of meeting Israeli and Palestinian citizens. We came seeking to better understand the realities on the ground, particularly related to the Occupied Palestinian Territories (East Jerusalem, West Bank, and the Gaza Strip)

e. We came as people with a shared history of racial segregation, victims of injustice, people who have been dehumanized and marginalized. We came as people who stand against racism, against anti-Semitism, against Islamophobia.

f. We came as people standing on the side of justice and equality for all.
2019 General Conference passes Traditional Plan
After hours of delaying tactics by opponents, the United Methodist General Conference 2019 delegates passed The Traditional Plan 438 to 384.

A last-ditch effort to bring the One Church Plan back was defeated in the morning and was followed by efforts to amend the Traditional Plan to address constitutionality issues raised by the Judicial Council, the church's top court.

The Rev. Tim McClendon, South Carolina, called for a vote on the Traditional Plan as amended, which affirms the church's current bans on ordaining LGBTQ clergy and officiating at or hosting same-sex marriage. It also boosts penalties and accountability for transgressions of those bans.

Later, the Rev. Timothy Bruster, Central Texas, made a motion to request a declaratory decision by the Judicial Council on the constitutionality of the Traditional Plan. The motion passed 405-395. The council will address the request at its next scheduled meeting April 23-25 in Evanston, Illinois.

The council had ruled earlier that parts of the plan were unconstitutional.

UMC Church
and Society Committed to Inclusion and Justice


The last few days have been tumultuous in the life of The United Methodist Church. General Secretary Susan Henry-Crowe responds.
Grace and peace to you in the name of Jesus Christ.

The last few days have been tumultuous in the life of The United Methodist Church and I want to begin with a word to my LGBTQIA friends, colleagues, and neighbors. You are beloved of God. Your lives and your relationships are sacred and holy and I grieve the harm done to you through words and actions in the name of Christ.

This was my 11th General Conference. I seldom tire of United Methodists gathering to witness to our faith in God to the world.

I love to celebrate the communities living out the Gospel around the world. I love to worship, praying in our many languages and cultures. It is so good to laugh and cajole one another to come along as we feel a common gladness about proclaiming the love of Jesus Christ, seeking justice and pursuing peace.

The 2019 General Conference session brought some joy and laughter and the gathering of friends. There were moments that would have bored Jesus to tears.

There were also moments that broke the heart of God.

The 2019 General Conference chose to further deepen the divide in The United Methodist Church. The plan adopted by a slim majority is punitive, contrary to our Wesleyan heritage, and in clear violation of the mandate given to us in 1 Corinthians 12.

"The eye cannot say to the hand, 'I don't need you!'" (1 Corinthians 12:21a) One part of our church cannot say to another, "I don't need you." And yet, that's exactly what happened.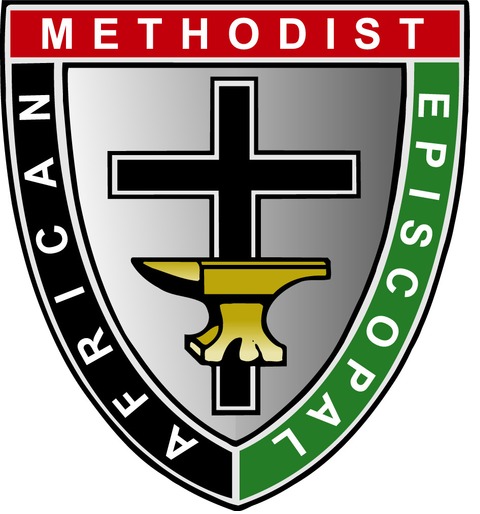 Congressman James Clyburn Leads Successful Fight to Pass H.R. 1112 - The Charleston Loophole (AME Church Mobilizes in the 11th Hour)

The African Methodist Episcopal Church (AMEC) was called into action on the eve of the vote on H.R. 1112. This bill was proposed by Majority Whip James Clyburn (D-SC,7) to prevent applicants to purchase guns whose background checks were incomplete from "legitimately" complete the transaction. If this legislation had been law in 2018, the shooter of the Emanuel 9 might have been prevented from acquiring his weapons. The world must be reminded that the AME Church stands with the families of those slain and the survivors.

This move to ensure justice for all was threatened by some legislators who would take the position of the NRA, that waiting for background clearance is an inconvenience and violation of a citizen's rights. The AMEC will also stand for citizens rights, but unapologetically give priority to the sanctity of life. The right to bear arms was never intended to usher in the use of assault weapons into private collections, nor were many new gun types even envisioned for "human targets".

Thanks to Bishop Clement W. Fugh (5th Episcopal District) and Bishop Michael Mitchell (12th Episcopal District) for answering the call to advocate for H.R. 1112 in two critical communities - Salt Lake City, Utah and Oklahoma City, Oklahoma. Both districts mobilized to help make a difference. In the days ahead we must be vigilant to urge passage of good policy and minimize bad policy; be prepared to ACT.

You can take action by communicating with your US Congress member regarding their vote and your US Senator to urge them to support passage of the "Charleston Loophole" bill when it comes up. To take action please use the links:
House of Representatives: https://www.house.gov/representatives/find-your-representative
Senate: https://www.senate.gov/general/contact_information/senators_cfm.cfm



And most importantly, take the time to congratulate Congressman James Clyburn for his continued leadership. (202) 225-3315.
ELCA Conference of Bishops issues statement on Venezuela


The Conference of Bishops of the Evangelical Lutheran Church in America (ELCA) stands with and holds up in prayer the people of Venezuela during the current multifaceted crisis within their nation. We care about the consequences of this crisis as already felt in neighboring countries and about its wider impact on international peace and security.

We fervently support our companion church the Evangelical Lutheran Church in Venezuela (IELV) and second the call from the Rev. Dr. Nestor Friedrich, vice president of the Lutheran World Federation (LWF) for Latin America and the Caribbean Region, for "a negotiated, peacefully constructed resolution" of the crisis. (Letter from the Rev. Friedrich to IELV Pastor President the Rev. Gerardo Hands, January 31, 2019.) In that regard, and in light of the history of U.S military interventions in Latin America, we are concerned about statements from the U.S. presidential administration that do not rule out military options. We also support the LWF statement, issued on January 29, 2019, that notes the hazards of "external interference, including threat of intervention and military action" and the benefits of utilizing "the existing multilateral UN and Organization of the American States mechanisms to peacefully address the current crisis in the country" and to "provide humanitarian assistance to the people of Venezuela."

In view of the crisis, the ELCA Conference of Bishops joins the LWF in calling on all parties to respect internationally recognized human rights, in calling for a halt to the deportation of Venezuelans currently in the U.S and in calling for a new presidential election in Venezuela as soon as possible, one that will be administered by new electoral authorities, conducted under international supervision, and overseen by a neutral government.

Ecumenical Advocacy Days:
Troubling the Waters for the Healing of the World
Friday, April 5 – Monday, April 8, 2019 | Washington, D.C.


In 2019, we gather at a time in which people of faith and conscience are again called to stand in the prophetic stream of those who have come before us, those who were not afraid to stir up #GoodTrouble for the sake of God's kingdom.

The history of engaging in

#GoodTrouble

is embedded in our faith tradition and our history as a nation and in the world. In the Bible, we read stories of the midwives who resisted Pharaoh and preserved the lives of Hebrew baby boys. We see Moses challenging the authority of Pharaoh, and Jesus overturn tables run by money changers. Throughout our U.S. history, Native peoples resisted land theft and cultural assimilation by European settlers through many forms of resistance. Colonists resisted England's imperial overreach and enslaved Africans resisted captivity both physically and spiritually. That spiritual resistance was especially pronounced in spirituals sung by those dehumanized by slavery. "Wade in the Water," and other spirituals were messages of lament, hope and courage. They also included instructions on how to get to freedom. Years later, leaders such as Rev. Dr. Martin Luther King Jr., Rosa Parks, and John Lewis drew on these same spirituals for inspiration as they stirred up

#GoodTrouble

in their time.
Today, we are deeply troubled by what we see in the world. The 2019 Ecumenical Advocacy Days Conference will draw on

#GoodTrouble

pioneers from the Civil Rights era as well as inspiration from young leaders to learn from the past, share best practices, and encourage one another for the work ahead. Through worship, educational and training workshops, and advocacy, we will beckon the Spirit to "Trouble the Waters" as depicted in John 5:1-9, calling on God to bring healing to our nation and world. Join us as we envision and train for new ways to stir up

#GoodTrouble

for the healing of all God's children.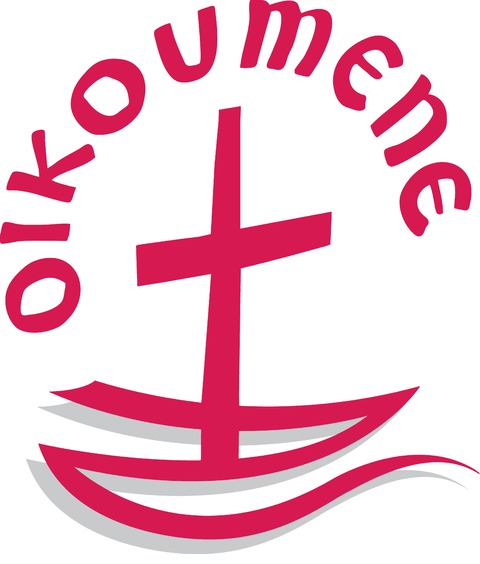 31 Days of Prayer for Women's Empowerment

In the month of March, the World Council of Churches is encouraging its fellowship and partners to join the Lott Carey "31 Days of Prayer for Women's Empowerment," which is also the 7th Anniversary Global Women's Prayer Guide.

The guide features 31 days of prayer that support justice and equality for women.

In an introduction to the guide, Carol W. Mohamed, president of Lott Carey Women in Service Everywhere, writes: "Although the Scriptures teach equality, gender equality is not yet a reality. Fervent, intercessory prayer is still required."

Lott Carey, based in the USA, has a goal of extending Christian witness around the world to create a global Christian missional community.

In a prayer for women in India who are struggling to find a place for themselves outside the home, Esther Mani, principal of the Somerville School-Vasundhara Enclave in Delhi, India, writes: "While their professional roles provide a sense of economic security and independence, societal expectations and conflicts result in stress and guilt about neglecting the home and family."

Another prayer, written by Rev. Dawn Gikandi, parish minister of the Presbyterian Church of East Africa in Nairobi, Kenya, reads: "We are fearfully and wonderfully made. Teach us to find our purpose in you, our country, and our continent."
Earth Day 2019: Creation Justice Ministries
Each year before Earth Day, Creation Justice Ministries offers materials to equip faith communities to protect, restore, and more rightly share God's creation.

Our 2019 theme is "Next Generation Rising" and the resource focuses on children and youth leading the way for creation justice. You can find Bible study, sermon starter, liturgical, and action materials when you download it.

Many faith communities will celebrate on a day convenient for them since Earth Month and Easter align this year. To connect with others who are planning Earth Day activities, join the Earth Day Sunday 2019 Facebook Event.

Please help promote this celebration on Facebook, Twitter, and Instagram. If you want to share the resource with your own community, check out our website for more action ideas and our promotional toolkit for ways to share.
International Day for the Elimination of Racial Discrimination is March 21

2018 Theme: Promoting tolerance, inclusion, unity and respect for diversity in the context of combating racial discrimination

Every person is entitled to human rights without discrimination. The rights to equality and non-discrimination are cornerstones of human rights law. Article 1 of the Universal Declaration of Human Rights states that all human beings are born free and equal in dignity and rights. And based on Article 2, everyone is entitled to all the rights and freedoms set forth in the Declaration, without distinction of race or any other kind.

Yet racism, xenophobia and intolerance are problems prevalent in all societies, and discriminatory practices are widespread, particularly targeting migrants and refugees as well as people of African descent.

States are urged to take comprehensive measures to combat racism, racial discrimination, xenophobia and related intolerance, and to promote tolerance, inclusion, unity and respect for diversity.

Ecumenical Opportunities:
Religions for Peace:
The International Executive Committee has constituted a Search Committee to undertake the task of identifying potential candidates for the Office of the International Secretary General.
Fully part of the World Council of Churches (WCC), the Ecumenical Accompaniment Programme in Palestine and Israel (WCCEAPPI)

was founded in 2002 in response to a call from the local Heads of Churches in Jerusalem and brings internationals to the West Bank for protective presence, accompaniment and international advocacy.

The WCC-EAPPI is looking for its

Local Programme Coordinator

at 100%, based in Jerusalem, who will be responsible, in coordination with the International Programme Coordinator (IPC) for the development, planning, implementing, monitoring, evaluating and reporting on WCC-EAPPI's work.

Also,

The WCC-EAPPI is looking for its Security Officer at 100%, based in Jerusalem, who will be responsible for the security of the teams of accompaniers on the ground in seven placements, for analyzing and monitoring the political and security situation on the ground in Israel and Palestine (East Jerusalem and the West Bank), for evaluating socio-political developments and their implications for EAPPI, for advising the Local Programme Coordinator (LPC) on changing trends and shifts in priorities, for training and guiding Ecumenical Accompaniers (EAs) as they carry out the placement priorities and for disseminating output from EAs to designated partners locally.

Serving as a leading voice of witness to the living Christ in the public square since 1950,
the National Council of Churches of Christ in the USA (NCC) brings together 38 member communions
and more than 40 million Christians in a common expression of God's love and promise of unity.