Subject: NCC Weekly News: Merry Christmas!
View this email online if it doesn't display correctly
From Jim: My Annual Reading List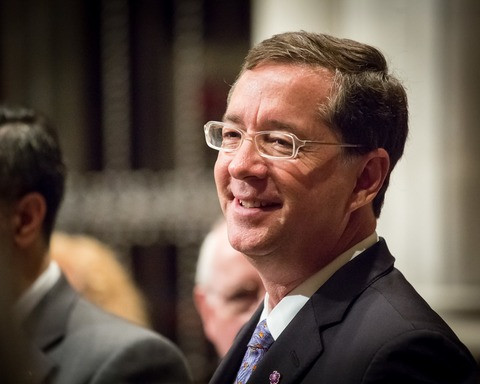 Dr. Obery Hendricks, Jr. recently spoke to the Conference of National Black Churches and urged those present to read and study constantly. I resonated with his words of encouragement for one of the most glorious experiences in my life was gaining the ability to read.
Since the time I was a small child, I have always carried with me a book or magazine. I live in fear of being stranded somewhere—an airport, a hotel room, with a broken down car—and without something to read. I long ago wore out a t-shirt that carried the message, "So many books, so little time."
Each day begins for me about 5:30 am with a cup of coffee and reading from "The One Year Bible: Catholic Edition," NRSV (of course) followed by the Washington Post and the New York Times. Here are some of my recommended books from 2018. I would have compiled this list earlier, but I was busy reading.
"Frederick Douglass: Prophet of Freedom,"

by David W. Blight. I carried this magnificent book with me on my recent round-the-world in 10 days trip, and while I haven't yet completed it, I encourage you to read it. Blight gained access to a remarkable private Douglass collection owned by Walter Evans of Savannah, Georgia. This archive yielded new insights into the sometimes overlooked final third of Douglass' extraordinary life. Further, Blight is a great writer and a true student of his subject.
"America: The Farewell Tour,"

by Chris Hedges. This book is not for the faint of heart. Hedges, the author of the powerful "War is a Force That Gives Us Meaning," is not optimistic about the prospects of our nation. He studies economic inequality, the opioid crisis, pornography, suicide, corporate banditry, environmental decay, racism, and other ills. He points a way forward that will require enormous changes in American priorities. I hope we will follow his advice.
"White Fragility: Why It's So Hard for White People to Talk About Racism,"

by Robin DiAngelo. The author is an educator with many years of experience in leading diversity training and cultural competency workshops. Here, she reflects on how defensive white people become when confronting racism. This is a most useful and instructive book.
"Chocolate City: A History of Race and Democracy in the Nation's Capital,"

by Chris Myers Asch and George Derek Musgrove. Very few, I suspect, of the visitors to Washington, DC are aware of much of its history. Tourists go to the memorials and museums where a story of glory is proudly told, but there is another story, as well, that is full of sadness and grief and resistance and hope. This book tells that story.
"Fire and Fury: Inside the Trump White House,"

by Michael Wolff. Somehow, Wolff managed to get access to much of the Trump White House during the first few months of the administration. He tells a story of chaos and backbiting and reveals the utter, complete, and profound incompetence of the president.
"Fear: Trump in the White House,"

by Bob Woodward. Who would have imagined there could be a tale of greater mendacity and treachery by a president of the United States than the one Bob Woodward and Carl Bernstein told more than 40 years ago about Richard Nixon? Well, here it is.

Since none of us have time to read all the great books in our homes and libraries, I recommend "1,000 Books to Read: A Life-Changing List," by James Mustich. The author somehow manages to write sensitive, appealing sketches of great books in such a way that the reader gains an appreciation for the craft of writing.
I pray each of you finds restoration and happiness in the Christmas season. And may you receive the present of a good book!
Jim Winkler
President and General Secretary
Gun Violence: A National Sin
As we remember the massacre of school children and their teachers at Sandy Hook Elementary School, and the myriad of mass shootings that took place before and since that terrible day six years ago, we must acknowledge that the disease of gun violence has seeped into the very fabric of life in the United States – our schools, our houses of worship, our shopping malls and grocery stores, our neighborhoods and baseball fields, our movie theaters, bars, night clubs, and places of recreation. This nation's love affair with violence and with guns is a sin and it is long past time that we repent.

Six years ago, as the events of the day unfolded and the news constantly scrolled pictures of traumatized children, we, in the Office of Public Witness, struggled with the horror, trying to comprehend the depravity of our sin. For it was not just the sin of one man with a gun, but rather, a national sin that has allowed the idolatry of guns to take precedence over our care of each other and the safety of our children. For those in the Sandy Hook community, it was a personal loss, but we also suffered a loss as a nation. Surely, we said, this was the time to address the scourge of gun violence in the United States. After years of arguing and persuading to no avail, the murder of innocents must surely move elected officials to take action to prevent gun violence. But we were wrong.

In the six years since the massacre at Sandy Hook, over 7,000 children have died by gun violence in the U.S. This figure does not include wounded children or adult victims of firearm-related incidents.(1) Nor does it account for the psychological trauma that millions of school children endure as they routinely undertake lockdown drills and active-shooter drills in the places where they are supposed to learning, growing, and building confidence.

Relax – or be challenged – at the movies!
The holidays are great for going out to the movies (or staying in to watch.) You may have heard of these titles which have something to say about race in the United States. All are from the African American Film Critics Association's (AAFCA) list of best movies of 2018. Viewing with friends or a Sunday School class can be a great way to open up dialogue. For more information on the AACFA 2018 "best of" choices, you can read more here.
Black Panther

(Walt Disney Studios), Dir. Ryan Coogler.

"Said Shawn Edwards, co-founder of AAFCA, in a press release: Selecting Disney's Black Panther as the year's best film was a no-brainer. Beyond its tremendous reviews and historic box office performance, the film changed the culture and became a defining moment for Black America. Finally, after years of painfully negative and blatantly harmful depictions of blacks on screen there was a movie full of positive images and characters that blacks could rally around … Many have waited a lifetime for a moment like this and Black Panther delivered with a multi-generational appeal never before seen." - Tonja Renée Stidhum,

"

The Grapevine"

at

The Root
If Beale Street Could Talk

(Annapurna Pictures), Dir. Barry Jenkins

. "It's a miracle to realize that somebody loves you." So writes James Baldwin in his 1974 novel, If Beale Street Could Talk, which has been carefully and handsomely translated to the screen by the director Barry Jenkins … A man from Harlem named Fonny (played in the film by Stephan James) is imprisoned for a crime he says he couldn't have committed, while his girlfriend Tish (KiKi Layne) and the couple's families work to secure his release. But Beale Street is also an ode to a neighborhood and a wider community that helped foster Fonny and Tish's deep connection in the first place." -David Sims,

The Atlantic

.
The Hate U Give

(20th Century Fox), Dir. George Tillman, Jr.

- Starr witnesses the fatal shooting of her childhood best friend Khalil at the hands of a police officer. Now, facing pressure from all sides of the community, Starr must find her voice and stand up for what's right.

IMDb
Quincy

(Netflix) Dir. Alan Hicks, Rashida Jones.

An intimate look into the life of icon Quincy Jones. A unique force in music and popular culture for 70 years, Jones has transcended racial and cultural boundaries; his story is inextricably woven into the fabric of America.

IMDb
Roma

(Netflix)

Director Alfonso Cuaron delivers a vivid, emotional portrait of domestic life and social hierarchy set against Mexico's political turmoil of the 1970's.
Blindspotting

(Lionsgate) Dir. Carlos Lopez Estrada

. "Blends buddy comedy with seething social commentary."

Rotten Tomatoes
Sorry to Bother You

(Annapurna Pictures) Dir. Boots Riley.

"… ponders the danger of trying to assimilate into the white world, but at heart it's a multiracial, proletarian call to arms." -J.R. Jones,

Chicago Reader

.
Widows

(20th Century Fox) Dir. Steve McQueen.

'What could have remained just a solid crime thriller about bereft women who take matters into their own hands has been electrified by racial, political and gender issues in Widows." -Todd McCarthy,

The Hollywood Reporter.



Other movies on the AAFCA "Top 10 List" –
A Star Is Born
(4) and
The Favourite
(8)
Faith leaders arrested in show of support for migrants at US-Mexico border

They lined up as far as the eye could see. Over 400 clergy and migrant justice supporters from a number of interfaith traditions, united by the sacred texts to love their neighbors and welcome the stranger, moved in a solemn procession from San Ysidro to Tijuana on December 10, risking arrest to affirm that love knows no borders.

"I have found a ray of hope. It came at the border where faith leaders from all over the country have come to speak of love," said the Rev. John Dorhauer, UCC General Minister and President. "Let the immigrant and the refugee, all seeking safe passage to a new land, hear these voices. Let those who wield power also hear this cry for love and justice and act in accordance with it."

Part of this very visible show of solidarity for migrants seeking refuge on Human Rights Day, more than a dozen leaders of the United Church of Christ, National Officers and Conference Ministers, who sang and prayed in an act of nonviolent civil disobedience.

Christmas Greetings from the Conference of European Churches
The Conference of European Churches wishes all the churches and people in the East and West of Europe and beyond, a joyous Christmas for the year 2018 and 2019. In the following video, watch greetings from CEC in its working languages delivered by CEC President Rev. Christian Krieger, CEC Vice President Rt Rev. Dr Guli Francis-Dehqani, Rev. Ella-Maria Boba of the Evangelical Church in Austria and His Grace Bishop Hovakim Manukyan of the Diocese of the Armenian Church of the United Kingdom and Ireland.
Presiding Bishop Michael Curry's Christmas Message 2018

In the Third Chapter of John's Gospel, Jesus says at one point, "God so loved the world that he gave his only begotten Son, that all who believe in him should not perish but have everlasting life."

For years, I've often thought that that passage only referred to Jesus giving his life as a sacrifice on the cross. And to be sure, that is part of what it means. But some years ago I was reading a commentary by Raymond Brown, on the Gospel of John, and Professor Brown said that that passage not only speaks of Jesus willingly giving his life on the cross, but it actually speaks of Christmas, of God giving his very self, his very son to the world, not for anything God could get out of it, but for the good and the welfare and the well-being of the world. Of us.

"Faith Over Fear" Training in Chicago
Through this training, participants will learn effective strategies to better a
dvocate against Islamophobia – a narrative of fear and divisiveness in our country.
Does your congregation ask questions that you can't answer about Islam and Muslims?

Do you want to be an effective ally for your Muslim neighbors?

Do you want to have the right tools and training to challenge Anti-Muslim bias and Islamophobia?

If so, then this is the conference for you!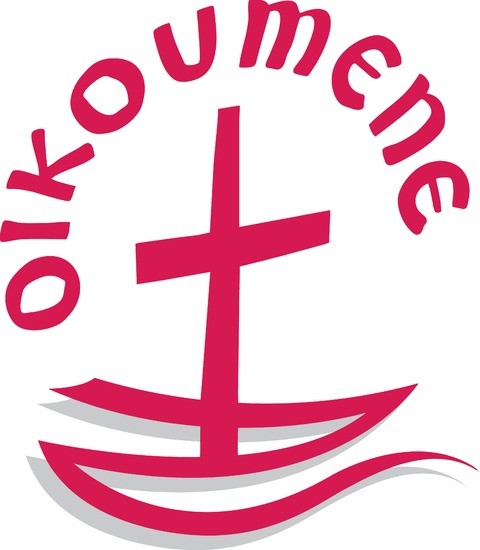 Faith communities to COP24: "Climate justice is at the heart of just transitions"

"At COP24, there is a great responsibility for all politicians to get the necessary agreements to save the planet. This is a political and moral task that goes far beyond any national border", said Rev. Dr Olav Fykse Tveit, general secretary of the World Council of Churches (WCC), in a tweet posted on 14 December, the eve of the closure of the United Nations climate conference underway in Katowice, Poland.

"We know what is needed to do, and how to do it. Now is the time to do it. Now", added Tveit.

On 13 December, Rev. Henrik Grape, coordinator of the WCC's Working Group on Climate Change, was the reader of a statement of the faith communities to the high level segment of the of 24th Conference of the Parties (COP24) of the United Nations Framework Convention on Climate Change (UNFCCC).

"Humanity stands today in front of the largest global challenge we ever seen, and a huge transition must be made if we want to overcome it. We come together from different faith communities at COP24 to underline that climate change cannot be met if it does not involve justice", he said.

A BOLD NEW LOVE: A CHRISTMAS EVE WITH MIDDLE COLLEGIATE CHURCH, a holiday special, will be broadcast Sunday, Dec. 24 (11:35 PM-12:35 AM, ET/PT) on the CBS Television Network.

This Christmas Eve celebration features gospel and classical music, four choirs, two dance companies, and a spoken word artist. Emmy-nominated Tituss Burgess ("Unbreakable Kimmy Schmidt") will conduct the Art & Soul Chorus singing two gospel songs he composed: "Grateful" and "You're My Joy." This Christmas Eve worship also features music from "Sister Act 2": "Joyful Joyful," in which the church's 50-member gospel choir is joined by dancers from Dendy/Donovan Projects, Rod Rogers Dance Company, and the children of Middle Collegiate Church. Nationally recognized speaker and public theologian the Rev. Dr. Jacqui Lewis, the senior minister of Middle Collegiate Church, offers a powerful sermon. The worship celebration concludes with a candlelight ceremony to the holiday classic "Silent Night."

Middle Collegiate Church is a 1,200-member, multiracial congregation in Manhattan's East Village. The Rev. Dr. Jacqui Lewis is the first woman and the first African-American to serve as senior minister in the Collegiate Churches of New York's nearly 400-year history. The Middle Collegiate Church was founded in 1628 by Dutch immigrants, and is now co-affiliated with the United Church of Christ and Reformed Church in America.

"At the center of the Christmas story is hope…hope which comes to us in the form of a vulnerable, poor baby. A child, not a king, changes the world. God appears to us as a marginalized, Afro-Semitic, Palestinian child. A child who grows up to teach us to welcome the stranger. How would our world be different if we loved our neighbors as ourselves?" asks the Rev. Dr. Jacqui Lewis, senior minister of Middle Collegiate Church.

In our country that is deeply divided around race and religion, Middle Collegiate Church is a rare place where blacks, whites, Hispanics, and Asian Americans worship together. Also Christian, Jewish, atheist, and Buddhist worshippers are drawn to the congregation because of its legendary music and commitment to the poor, the LGBTQIA+ community, and addressing race relations in our nation. On Christmas Eve, this congregation gives us a picture of unity and hope.

This Christmas Eve special is a production of the Middle Collegiate Church, directed by Broadway and television director Charles Randolph-Wright ("Motown: The Musical" and "Greenleaf") and produced by award-winning producer Michael Hanna. Elizabeth Kineke and John P. Blessington are the executive producers for CBS.

Order your "ACT to End Racism" T-shirts Today!


Didn't get a t-shirt at the April 4 rally? This one is made from the best quality shirt we could find. It feels soft and lightweight, with the right amount of stretch. It's comfortable and flattering for both men and women.

- 100% combed and ring-spun cotton (heather colors contain polyester)
- Fabric weight: 4.2 oz (142 g/m2)
- Shoulder-to-shoulder taping
- Side-seamed
Ecumenical Opportunities:
The Joseph P. Kennedy, Jr. Foundation

is seeking exemplary professionals, and/or persons experiencing disability and/or family members of persons with intellectual or developmental disabilities who are currently working or volunteering in the field of inclusive services and supports for people with intellectual and developmental disabilities. The Joseph P. Kennedy, Jr. Foundation Public Policy Fellowship is a one-year, full-time, intensive immersion experience in Washington, D.C. The purpose of the Fellowship is to prepare emerging leaders to assume leadership roles in the public policy arena at the state and/or national levels. During this one-year Fellowship, the successful applicant will learn how federal legislation is initiated, developed, and passed by the Congress, as well as how programs are administered and regulations promulgated by federal agencies. Fellows also learn how the organized disability community works to shape public policy impacting people with disabilities, and their families.
Jubilee USA Network

is looking for talented people passionate about working to change policies that drive extreme poverty and inequality to join the team.

The Baptist Joint Committee for Religious Liberty

is now accepting applications to the 2019 BJC Fellows Program for young professionals interested in deepening their legal, historical and theological understanding of religious liberty. Please share this opportunity with those on your staff or in your networks who might be interested.
Serving as a leading voice of witness to the living Christ in the public square since 1950,
the National Council of Churches of Christ in the USA (NCC) brings together 38 member communions
and more than 40 million Christians in a common expression of God's love and promise of unity.