Subject: NCC Weekly News: Lamentation and Resurrection
View this email online if it doesn't display correctly
From
Jim: A Time for Lamentation
We are in the midst of a period of lament, and our wails, moans, and cries will intensify beyond our imagining in the coming weeks. Last week, I was on a call with faith leaders, a number of whom shared news of family, friends and clergy who are suffering or have died from the coronavirus. I am sorry to say it won't be long before all of us have stories of suffering to tell.



"My eyes are spent with weeping; my stomach churns; my bile is poured out on the ground because of the destruction of my people, because infants and babes faint in the streets of the city."

(Lamentations 2:11, NRSV)


No one knows how many will perish in this pandemic. Even best case scenarios in the United States alone total in the hundreds of thousands, and could well reach a million or more. These are staggering numbers.


Many of us are living under shelter-in-place orders and some of us are fortunate to be able to work from home. However, the number of people thrown out of work in a very period amount of time is mind-boggling. The Economic Policy Institute estimates nearly 20 million people will be laid off or furloughed by July.


The unemployment rate could reach 25%, a figure not seen since the Great Depression. While both sets of my working-class grandparents married and had children during the Depression, life was difficult for them and money was tight. My father's family never vacationed; my mother recalled her family went on one vacation, and that was in the 1950s. They weren't desperately poor, but they had challenges.


The Congressional Budget Office forecasts that even by the end of 2021, the unemployment rate is likely to be 9% which is nearly triple what it was just a couple of months ago. Many of those losing their jobs no longer have access to employer-sponsored health care. How will they manage if they get sick?


The huge $2 trillion dollar stimulus bill just passed by Congress failed to include health insurance assistance for those who are unemployed. In addition, it did not require companies that receive government benefits to provide health coverage for the very workers they lay off. Neither did the Trump administration reopen health care enrollment.


The NCC supports measures in the next stimulus package that will include rental assistance and homelessness prevention measures. After all, if you can't pay your rent, you may end up in crowded shelters or doubling up with family and friends. That's the worst result when we're trying to practice physical distancing.


Further, Congress must expand the Supplemental Nutrition Assistance Program (SNAP). This crucial program was not bolstered, nor were benefits increased, in the most recent legislation. We also need more unemployment benefits and a more generous child tax credit. Not only do millions need help, but unemployed people buy fewer goods and services. Businesses lay more people off and a dangerous downward cycle results. Providing assistance to those in need during a recession is one of the most effective forms of economic stimulus.


The days, weeks, and months ahead will test our nation's soul. We were already facing a nasty presidential election campaign. We must insist that civility be the order of the day.


This crisis affords opportunities for our nation to re-examine its priorities. Perhaps we can emerge from it more committed to assisting all of those who are suffering and impoverished. Perhaps we can forego a foreign policy based on dominance and control and move toward one committed to power-sharing and equality. Perhaps the decrease in emissions can make us realize the earth healed a little bit because of our forced withdrawal from a frenetic pace of life.


"The steadfast love of the Lord never ceases, his mercies never come to an end; they are new every morning; great is your faithfulness. 'The Lord is my portion,' says my soul, 'therefore I will hope in him.'" (Lamentations 3:22-24, NRSV)


Holy Week is here. The resurrection draws nigh. Hope is everlasting.
Jim Winkler
President and General Secretary
Three Ecumenical Organizations Release Unprecedented Letter



The National Council of Churches (NCC) joins with Christians Uniting in Christ (CUIC) and Christian Churches Together (CCT) in sending a letter to congregations across the United States. The letter issues "an invitation to join together in witnessing to the resurrection of Jesus for all in the United States to see."

The letter states, "Holy Week is April 6-12 for Western Christians and April 13-19 for Orthodox Christians. If we are still being asked to remain physically separated from each other and our worship spaces, would you consider inviting your congregations to do one or more of the following as a witness to our jointly held faith in Christ?"

NCC Grateful for Life and Witness of Rev. Dr. Joseph Echols Lowery

Rev. Dr. Martin Luther King, Jr. said, "Like anybody, I would like to have a long life." His trusted deputy, a great leader in his own right, the Rev. Dr. Joseph Echols Lowery, had that long life and we are all blessed because of it. Rev. Dr. Lowery passed away on Friday at the age of 98. The National Council of Churches is grateful for his witness and all he did for human rights and for God's world.

A United Methodist minister considered the "Dean" of the Civil Rights Movement, Rev. Dr. Lowery served the church universal, spoke truth to power, secured civil rights advances for all of humanity, and was a faithful follower of Jesus Christ. We pray for his family and we thank God for the good fight that he fought.

Statement on the Death of Rev. Dr. Joseph Lowery (1921-2020)
The Servant Leaders of the African Methodist Episcopal Church and its Social Action Commission pause to remember and celebrate the life and liberating legacy of Rev. Joseph Lowery.

Rev. Lowery was a colleague in Christ, a General in the Civil Rights Movement and a faithful fighter for liberty and justice for all.

We encourage all of our pastors and congregations to have a moment of silence in memory of this mighty man of God during their virtual worship services tomorrow.

We pray a Psalm 121 anointing on the Lowery family and all those who have been touched by his liberating life and legacy. We take great comfort and solace in the fact that we know Dr. Lowery now resides in that Hall of Fame of Faith described in Hebrews Chapter 11.

Do you know someone who needs extra inspiration these days?
We all do! That's why we've asked Christian leaders from across our 38 member communions to offer prayers, meditations, and devotionals for those of us who struggle with the challenges COVID-19 presents to our lives, our families, our health, and our finances.
Please visit the link below and share our sign-up form with someone who will appreciate a little inspiration every day.
Greek Orthodox Archdiocese of America Issues COVID-19 Toolkit for Parishes
Archbishop Elpidophoros Addresses the Faithful Regarding COVID-19
Also, the Assembly of Canonical Orthodox Bishops of the United States of America has created a COVID-19 Resource Center. Visit the resource center by clicking here.
Coronavirus and Cancer



By Dr. Tony Kireopoulos, Associate General Secretary, National Council of Churches



I did not fight cancer the last 5 years only to die of the coronavirus!

I do not continue the fight against my familiar, solitary enemy only for the off-chance I'll survive our new, common enemy.

I haven't willingly and energetically tried treatment after treatment, only to hear that I'm still one of the vulnerable people because of a pre-existing condition.

I know my immune system is compromised; I don't want to be reminded of it by a frightful threat.

I've had it all – bone marrow transplant, chemo-therapies and non-chemo-therapies, IVs and ports, infusions and transfusions, liquid medications and pills.

I can't accept that all this was not really to help me survive cancer but instead to delay my demise from an airborne virus that gets the better of me.

BJC offers assessment of COVID-19 stimulus for churches, faith-based nonprofits
While federal measures designed to provide COVID-19 relief for nonprofits—presumably including churches—may not violate the U.S. Constitution, they could be of concern to Baptists who value religious liberty and church-state separation, a leading constitutional attorney reported.

After the initial COVID-19 stimulus package was enacted March 4, two additional measures were passed to provide additional relief" for nonprofits, said Holly Hollman, general counsel for BJC, the Baptist Joint Committee for Religious Liberty.

The measures are the Families First Coronavirus Response Act (FFCRA) and the Coronavirus Aid, Relief, and Economic Security Act (CARES Act), Hollman said.

"Both statutes apply to nonprofit organizations, and several members of Congress have said they intended for churches to be included alongside all other nonprofits," she explained. But crucial to their implementation will be guidance and regulations—mostly yet to be announced—"that should clarify if and how eligible nonprofit organizations will be treated."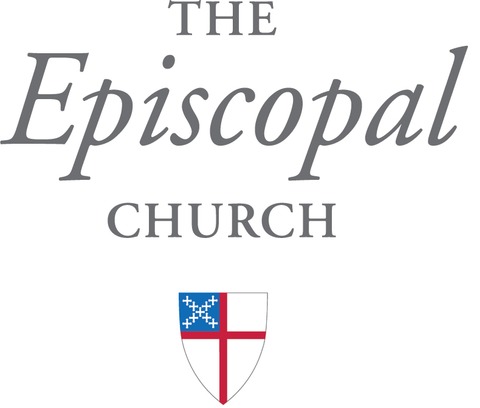 Misinformation, Disinformation, Fake News: Why Do We Care?



It can be tempting to think that the fear-inducing, hyper-partisan, misleading, and outright false content pervasive today is an exclusively modern problem. Yet for thousands of years, our Jewish and Christian ancestors have taught that deception is as old as humanity itself. In Genesis 3, the serpent manipulates Eve through a series of misleading and half-true statements to eat the forbidden fruit, then makes Adam do the same by offering him the choice through a trusted source. Sound like anything that has crossed your social media feed recently?

As Christians, we are not called to a life of half-truths and deception. We are called to follow a God who is "the way, the truth, and the life" (John 14:6). The Prayer Book also teaches that among our duties to our neighbors is "to be honest and fair in our dealings" and to "speak truth, and not mislead others by our silence." (pg. 848) Let us therefore examine our own conduct to limit the spread of deceitful information and call upon our leaders to work towards the same.

The rapid expansion of digitalization and online platforms has enabled deceitful content to spread more rapidly and disguise itself more effectively. The nonprofit First Draft News has excellent language describing what information manipulation looks like today:

Take Action with Creation Justice Ministries This April
Check out these different ways for you and your congregation to get involved. Come back every month for new ways to take action!
The Religious Freedom Center of the Freedom Forum
invites you to attend a special webinar:
Religion, Public Health and COVID-19: Tips and Tools for Teaching about Religion Remotely
— Thursday, April 9, 2020 —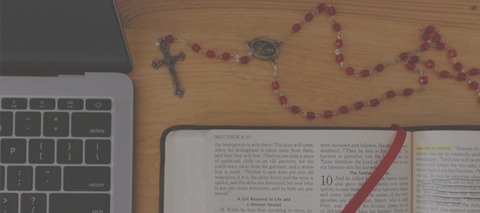 We have organized this rapid-response webinar to offer advice, historical context and collegial support for scholars impacted by the global pandemic. Educators face the unprecedented challenge of transitioning from in-person to virtual instruction in a matter of days – all while juggling care for children who are home from school, family or friends who may need medical attention and personal mental and physical health. We will discuss how scholars of religion can share research about religion and public health, teach about religion remotely with fair grading options, manage tenure processes and speak about religion and medicine with different publics.

We are pleased to host co-presenters including Lee H. Butler, distinguished service professor of theology and psychology at the Chicago Theological Seminary; Ellen Idler, director of Emory's Religion and Public Health Collaborative; Pamela Klassen, professor in the Department for the Study of Religion at the University of Toronto; Doug Oman, associate adjunct professor in the School of Public Health at the University of California, Berkeley; and Phillis Isabella Sheppard, associate professor of religion, psychology and culture at Vanderbilt Divinity School. More panelists may be added. The webinar will include a presentation and extended Q&A.

We've revived the NCC weekly podcast to cover the breathtaking developments in church life across this COVID-19 landscape. We are interviewing leaders from all levels: pastors, heads of communion, and regular folk from across the church.
This week: Rev. Dr. John Dorhauer, General Secretary of the United Church of Christ, speaks with us about the breathtaking changes he's seeing across this
denomination and his hopes for the church that emerges.

WCC releases "Health and Hope" online publication as a resource amid COVID-19 pandemic



The World Council of Churches (WCC) has newly released an online publication, "Health and Hope: The Church in Mission and Unity," a collection of previously published articles that resonate with the worldwide struggle amid the COVID-19 pandemic.

The publication, available online free of charge for the next three months, serves to remind us of the presence of God during challenging times throughout history, and of how we can draw upon that history and tradition for the present time.

In a foreword, Prof. Dr Isabel Apawo Phiri, WCC deputy general secretary, reflects that, in these challenging times, it's easy to be anxious—even as people of faith. While reading these articles "can help to anchor us and remind us of the presence of God and of the church throughout history," Phiri writes, the texts "can also help stimulate new reflection."

The collection, published by Wiley, is a combined edition of The Ecumenical Review and International Review of Mission, and marks only the second time in history such a combined edition has been produced.
Serving as a leading voice of witness to the living Christ in the public square since 1950,
the National Council of Churches of Christ in the USA (NCC) brings together 38 member communions
and more than 40 million Christians in a common expression of God's love and promise of unity.