Subject: NCC Weekly News: Iraq War Anniversary, Remembering Rev. Robina Winbush
View this email online if it doesn't display correctly
From

Jim: Sixteen years ago
Sixteen years ago today the United States illegally invaded Iraq, a tragedy which resulted in the combat deaths of more than 4,000 U.S. soldiers and at least 460,000 Iraqi deaths, hundreds of thousands of those being civilians. The war cost the U.S. taxpayers trillions of dollars.

No senior American officials were ever prosecuted for carrying out that war of aggression. The Bush Administration initiated the attack on Iraq on the incorrect supposition that Iraq possessed, and was attempting to produce, weapons of mass destruction. However, those chemical and biological weapons had been destroyed under international supervision years earlier. On October 7, 2002 President Bush falsely stated that "It (Iraq) is seeking nuclear weapons."

The other principal reason for the invasion was the claim by President Bush that "We know that Iraq and al Qaeda have had high-level contacts that go back a decade." In 2008, the Pentagon released a report by the Joint Forces Command that found no "smoking gun" revealing ties between Saddam Hussein's Iraq and al Qaeda after reviewing some 600,000 Iraqi documents captured in the invasion.

As general secretary of the United Methodist General Board of Church & Society, I issued a statement on August 30, 2002, of opposition to an invasion of Iraq and received quite a lot of negative feedback for that. On September 12, 2002, then-NCC General Secretary Bob Edgar and I hosted a meeting in Washington, DC of faith and peace groups and declared the fall of '02 as a "season of peacemaking."

These events remain vivid to me. Saddam Hussein was a tyrant, but the indications he was allied with al Qaeda made no sense as al Qaeda was an extremist Islamist organization and Iraq's ruling Baath Party was secular and socialist. Understanding their natural enmity did not require a doctorate in Middle Eastern studies.

In fact, the New York Times published an article, "Saddam Hussein and al Qaeda are not allies," on September 30, 2002, that made that very point. The author wrote, "A central tenet of Al Qaeda's jihadist ideology is that secular Muslim rulers and their regimes have oppressed the believers and plunged Islam into a historic crisis….To contemporary jihadists, Saddam Hussein is another in a line of dangerous secularists, an enemy of the faith who refuses to rule by Shariah and has habitually murdered Sunni and Shiite religious leaders who might oppose his regime."

As bloody as Saddam's rule was, in 2002 he was a weakened dictator. He was not massing armies on his borders, he was not developing weapons of mass destruction, he was not threatening to invade other nations, and his country was poor and desperate.

At the end of December 2002, I participated in a delegation of National Council of Churches leaders to Iraq. We described ourselves as "humanitarian inspectors," not weapons inspectors. We went to schools and hospitals and met with church people. The schools had broken windows and the children were bundled in coats. The hospitals did not possess basic equipment and medicines. Church people begged us, as Americans, not to invade their country.

We came back and reported our findings to the U.S. government, but they were brushed aside. In 2004, Bush's former Secretary of the Treasury Paul O'Neill told CBS News's "60 Minutes" program that the Bush administration had begun planning to use US troops to invade Iraq within days after the president took office. That was nine months before 9/11.

People of faith spoke out against the invasion of Iraq before it began. On February 15, 2003, many of us participated in the largest peace demonstration in human history when 10 million people marched against the war in more than 600 cities around the world. And, yet, it was not enough. The war in Iraq has led to the deaths of a great many people.
The United States has been at war nearly every day of my entire life. The effects have been corrosive to the soul o

f our nation and have caused grievous damage to the whole world. Every day, I pray for an end to the madness of militarism, materialism, and racism. I do not believe for one second that my savior, Jesus Christ, would sanction the use of violence and war.

I retain a deep well of sadness for our failure to stop the war. Those who carried out the terrorist attacks on 9/11 should have been brought to justice through a coordinated international police investigation. Their cells should have been broken up, their twisted ideology discredited, and the perpetrators sentenced to long prison sentences. Instead, violence begat further violence. The myth of redemptive violence proved once again to be nothing but a myth.

16 years is not a round number. I chose an arbitrary anniversary to share my thoughts. Perhaps that is matched by the arbitrariness of mass killings whether they be in Christchurch, at the World Trade Center, in Afghanistan, or in Iraq. What is not arbitrary is for us who are followers to Jesus is to pursue the mandate to work for peace.

Jim Winkler
President and General Secretary
WCC mourns loss of Rev. Robina Winbush with prayers, sadness

(Ed. note: the Presbyterian Church (USA) suddenly and unexpectedly lost two executives last week. We acknowledge both in this newsletter and join with the PC(USA) in prayer, but highlight our colleague and board member, Rev. Robina Winbush, and deeply and personally grieve her loss.)
Rev. Robina Winbush, a World Council of Churches (WCC) Central and Executive Committee member known for her fierce advocacy for justice, died suddenly on 12 March.

WCC staff gathered on 13 March in a midday prayer to remember Winbush's legacy, comfort each other, and pray for her family and friends all around the world mourning her passing.

The prayer service focused on a "the healing of nations," a theme Winbush preached on at the closing worship of the Porto Alegre Assembly in 2006 and a strong vision that undergirded her ministry.

With words of welcome, WCC general secretary Rev. Dr Olav Fykse Tveit gave thanks for the gift that Winbush was to all.

"Rev. Robina Winbush was a strong woman and colleague, and she contributed so much with her many gifts to her church, her confessional family, the ecumenical movement and the WCC. She died as a pilgrim of justice and peace."

Robina Winbush dies


Ecumenical and interfaith groups across the world are mourning the passing of the Rev. Robina Winbush. The director of Ecumenical Relations in the Presbyterian Church (U.S.A.)'s Office of the General Assembly died on Tuesday while returning from a 10-day visit to the Middle East. She was deplaning in New York when she collapsed at the airport.

A native of Columbus, Ohio, Winbush received her education from Kent State and Harvard Universities as well as Union Theological Seminary in New York. She began her ministry at the PC(USA) more than 30 years ago when the church opened its offices in Louisville, Kentucky. She served in an ecumenical role in Global Missions before taking a pastorate in Queens, New York.

Rev. Cliff Kirkpatrick, who originally served as head of Global Missions and later as Stated Clerk of the PC(USA), hired Winbush to lead ecumenical relations in the OGA.

"She told me she'd come back under one condition: I would have to go before her congregation in Queens and tell them why it was important for their minister to come here," he said. "No one has more ecumenical passion than Robina. She was a leader in the ecumenical movement in this country and the World Council of Churches. It feels like the wrong time to lose her, but her spirit will stay with us and will continue to empower us."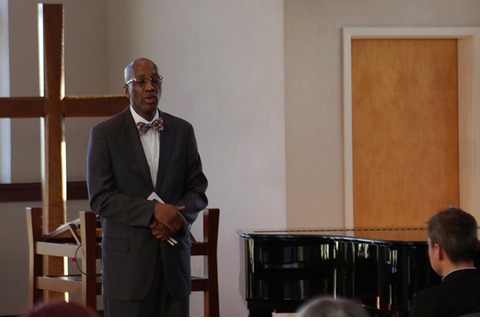 PC(USA) remembers Robina Winbush and Mike Miller




Memorial service held for two senior church executives who died last week



Music, prayer, and reflections were abundant at the Presbyterian Center in Louisville today, as staff from the various agencies of the Presbyterian Church (U.S.A.) gathered to remember the Reverend Robina Winbush and Mike Miller, who both died unexpectedly last week. The Reverend Dr. J. Herbert Nelson, II, Stated Clerk of the PC(USA), led the service.

"This has been a tough year thus far for many of us in the PC(USA). We have lost a number of people in the life of our community as well as our own lives," he said. "At this particular time, there is a deep connection between pain, suffering, and struggle, and yet we know there is a God of healing who sacrificed an only son, so we might have life more abundantly."

Nelson said people within the PC(USA) are living in nighttime in lieu of recent deaths within the agencies and their own lives but adds they should know of the joy that comes in the morning and that time heals pain.

"We reach back in the bank of memories to remind us of those who've gone before us. In resurrection, the Lord made it clear, death is not an ending but a new beginning for the one who passes on to the other side," he said. "Our loved ones embrace a new life with Jesus. It's a powerful scenario of life continuing beyond the grave. I am convinced the same God who brought us this far, will lead us forward."
NCC Calls for Global Effort to Combat Racist Violence
The National Council of the Churches of Christ in the USA joins its hearts and voice to those who have suffered in the mass shooting in Christchurch, New Zealand. This horrible tragedy is a toxic combination of gun violence, Islamophobia, anti-immigrant xenophobia, and white racist nationalism.

The events in Christchurch are part of a pattern of racist and anti-immigrant shootings at mosques, synagogues, churches, and other houses of worship. We call for a coordinated global effort to combat racist violence and to take automatic weapons out of general circulation.

We remain faithful to interfaith dialogue and to solidarity with our Muslim sisters and brothers. We commend the statement issued by Shoulder to Shoulder, the national coalition-based campaign of religious denominations and faith-based organizations and communities committed to ending discrimination and violence against Muslims.

Faith, Civil and Human Rights Groups Join to Urge Official Visit by UN Independent Expert to Investigate Racism in the United States

Today a broad coalition of religious and civil rights leaders will deliver a letter to Secretary of State Michael R. Pompeo requesting an official invitation to Professor E. Tendayi Achiume, the United Nations Special Rapporteur on contemporary forms of racism, racial discrimination, xenophobia and related intolerance, to the United States.

This letter, signed by approximately one hundred organizations, requests that Achiume "conduct an official fact-finding visit to examine the historic and present marks of racism and racial discrimination that have presented new and renewed, alarming trends of racism in the United States." It also points out that "the last Special Rapporteur on Racism visit to the United States was in 2008 at the invitation of the George W. Bush administration. That timely visit enjoyed bipartisan support."

March 21 is the United Nations' International Day for the Elimination of Racial Discrimination, commemorating the 1960 massacre of 69 persons at a peaceful demonstration in Sharpeville, South Africa, as they protested the apartheid "pass laws." The United Nations notes that "racist extremist movements based on ideologies that seek to promote populist, nationalist agendas are spreading in various parts of the world, fueling racism, racial discrimination, xenophobia and related intolerance, often targeting migrants and refugees as well as people of African descent.

A Special Pastoral Letter from General Secretary Lee B. Spitzer to the ABC Family

I would like to express my deep appreciation to everyone in the ABCUSA family that prayed for my recovery and sent me cards, emails and gifts during my six-month medical leave. The love and concern I received encouraged and strengthened me. Following open heart surgery, I have experienced the healing power of God in many ways. Physically, the emergency repair of my congenital heart defect has given me a fresh start – a new opportunity to live a longer, productive and satisfying life. Spiritually, I feel as close to God as I ever have, and through extensive and deep reflection, prayer and study, I believe I am emerging out of this healing journey with a clear sense of direction and purpose.

Toward the end of the medical leave, while in prayerful conversation with God, I believe that I received specific guidance concerning my post-recovery journey. Accordingly, I would like to share with all of you in the ABCUSA family my intention to retire from administrative and pastoral leadership as ABCUSA General Secretary on December 31, 2019. For some four decades, I have labored as a local church pastor, senior regional pastor (Executive Minister) and General Secretary with joy and, I hope all would say, faithfulness. I love the American Baptist family with all of my heart and soul, and consider it a great privilege and honor to have served this family for all of my adult life.

Ecumenical Advocacy Days:
Troubling the Waters for the Healing of the World
Friday, April 5 – Monday, April 8, 2019 | Washington, D.C.
In 2019, we gather at a time in which people of faith and conscience are again called to stand in the prophetic stream of those who have come before us, those who were not afraid to stir up #GoodTrouble for the sake of God's kingdom.
The history of engaging in
#GoodTrouble
is embedded in our faith tradition and our history as a nation and in the world. In the Bible, we read stories of the midwives who resisted Pharaoh and preserved the lives of Hebrew baby boys. We see Moses challenging the authority of Pharaoh, and Jesus overturn tables run by money changers. Throughout our U.S. history, Native peoples resisted land theft and cultural assimilation by European settlers through many forms of resistance. Colonists resisted England's imperial overreach and enslaved Africans resisted captivity both physically and spiritually. That spiritual resistance was especially pronounced in spirituals sung by those dehumanized by slavery. "Wade in the Water," and other spirituals were messages of lament, hope and courage. They also included instructions on how to get to freedom. Years later, leaders such as Rev. Dr. Martin Luther King Jr., Rosa Parks, and John Lewis drew on these same spirituals for inspiration as they stirred up
#GoodTrouble
in their time.
Today, we are deeply troubled by what we see in the world. The 2019 Ecumenical Advocacy Days Conference will draw on
#GoodTrouble
pioneers from the Civil Rights era as well as inspiration from young leaders to learn from the past, share best practices, and encourage one another for the work ahead. Through worship, educational and training workshops, and advocacy, we will beckon the Spirit to "Trouble the Waters" as depicted in John 5:1-9, calling on God to bring healing to our nation and world. Join us as we envision and train for new ways to stir up
#GoodTrouble
for the healing of all God's children.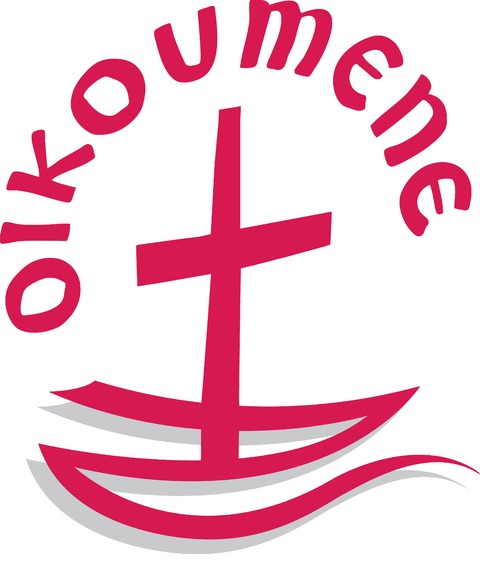 Ecumenical diaconal ministry towards reconciliation and peace on the Korean Peninsula

An international seminar held in Seoul on 4-5 March explored how diaconal ministry contributes to the reconciliation and peace work of the global church, and how diaconal ministry efforts can be improved through exchange and cooperation among churches in North and South Korea.

The seminar "Towards Healing and Reconciling Ministry" was organized by the Korean Church's Coalition for North-South Cooperation, formed to break down the barriers between liberals and conservatives and work together with the global Church for reconciliation and peace on the Korean peninsula.

The participants of the seminar were Korean churches and organizations working on aid and exchange projects with the Korean Christian Federation of North Korea. They acknowledged that the "Panmunjom Declaration for Peace, Prosperity, and Reunification on the Korean Peninsula" is a practical task for their community, and pledged to take the lead on opening a new era of reconciliation, life together, exchange and cooperation.
Earth Day 2019: Creation Justice Ministries
Each year before Earth Day, Creation Justice Ministries offers materials to equip faith communities to protect, restore, and more rightly share God's creation.

Our 2019 theme is "Next Generation Rising" and the resource focuses on children and youth leading the way for creation justice. You can find Bible study, sermon starter, liturgical, and action materials when you download it.

Many faith communities will celebrate on a day convenient for them since Earth Month and Easter align this year. To connect with others who are planning Earth Day activities, join the Earth Day Sunday 2019 Facebook Event.

Please help promote this celebration on Facebook, Twitter, and Instagram. If you want to share the resource with your own community, check out our website for more action ideas and our promotional toolkit for ways to share.
Ecumenical Opportunities:
The National Council of Churches is searching for a Chief Operating Officer (COO)

who will work closely with the General Secretary/President in carrying out administrative and management functions of the Council.
Religions for Peace:
The International Executive Committee has constituted a Search Committee to undertake the task of identifying potential candidates for the Office of the International Secretary General.
Serving as a leading voice of witness to the living Christ in the public square since 1950,
the National Council of Churches of Christ in the USA (NCC) brings together 38 member communions
and more than 40 million Christians in a common expression of God's love and promise of unity.