Subject: NCC Weekly News: Dissenters in Ezra, Climate Summit
View this email online if it doesn't display correctly
From
Jim: My Heroes in the Book of Ezra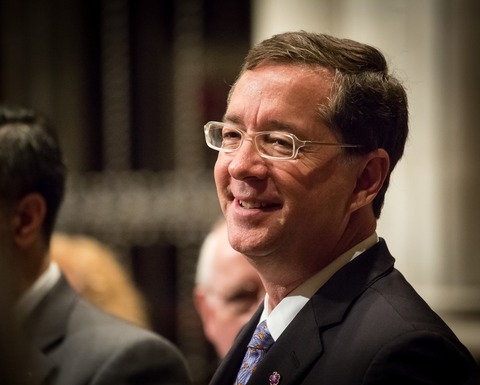 I did not go to seminary, and I do not have formal theological training. However, like many, I have engaged in Bible study for years and am a daily Bible reader. There are passages in the Bible I find quizzical, disappointing, infuriating, beautiful, and humorous. One example of Scripture's multi-faceted appeal is found in the 9th and 10th chapters of the Book of Ezra.

At the outset of the Book of Ezra, King Cyrus of Persia permits the Jews living in exile to return to Jerusalem to "rebuild the house of the Lord in Jerusalem (1:3)." 50,000 or so were permitted to make the journey home. They returned and lived "in dread of the neighboring peoples (3:3)."

When the "adversaries" heard the returned exiles were building a temple, they asked if they could help, "for we worship your God as you do and we have been sacrificing to him… (4:2)." But the response was, "You shall have no part with us in building a house to our God… (4:3)." Even though they worshiped the same God, they believed their life experience kept them apart. What a lost opportunity!

Oh, how I wish I could have read that the offer was graciously accepted and that dialogue and goodwill helped to lead to an era of peace and tranquility. How many times have we heard the inspiring reports of peoples of different faiths standing together in solidarity in recent years? Some have even offered their sanctuaries as places of worship for those who have other beliefs and practices!

Then, the priest Ezra arrives in Jerusalem and learns the Jews are living among "the peoples of the land with their abominations (9:11)" and have married some of them, had children and raised families so that "the holy seed has mixed itself with the peoples of the lands… (9:2)." Ezra demands they send away these family members. That's right! He insists they force their own spouses and children to leave. Despite all efforts to spin these verses, they still possess unbearable cruelty.

"Only Jonathan son of Asahel and Jahzeiah son of Tikvah opposed this, and Meshullam and Shabbethia the Levites supported them (10:15)." These are my heroes in the Book of Ezra. Their opposition was such that we know of it to this day, and I am grateful for it.

I am aware of interpretations that emphasize themes such as faithfulness and repentance, restoration, and the need to understand the cultural context. Sure, OK, but to the lay reader, it reads as ugly. I suppose I appreciate that this is included in the Holy Scriptures because it reminds us yet again of how frequently we fall short of our beliefs and seek to exclude "others." After all, it's the daily drumbeat that emanates from the White House.

As for me, I desire a faith that draws the circle wide and emphasizes love, grace, mercy, and forgiveness. That's the faith I try to live out. That's the faith I believe Jesus is all about.

Jim Winkler
President and General Secretary
UCC leader to Climate Leadership Summit: The Church is a Steward of God's creation


The General Minister and President of the United Church of Christ took the stage at the American Climate Leadership Summit (ACLS19) on Thursday, calling on people of faith to be stewards of, not minions over, God's creation.

The Rev. John C. Dorhauer, part of a panel of four faith leaders called to share religious community commitments to climate action, said that the vocation of the Church is to be a steward of all that God created.

"The UCC has long been committed to the work of justice," Dorhauer said. "If we can't resolve this issue around climate change, it will resolve all other justice issues for us. Our singular vocation should be the restoration of the planet."

Dorhauer is one of a diverse group of 500 leaders converging in Washington, D.C., May 1-2, with the goal making environmental action a national priority. ACLS19, organized by ecoAmerica, hopes to identify breakthrough strategies and ideas to create national progress on climate care.

Activist sparks opposition to school lunch policy
Speech to interfaith group decries serving cold sandwiches to Warwick students who owe money
"No one is free until everyone is free," said the Rev. Aundreia Alexander (

ed. note: quoting Fannie Lou Hamer)

in her keynote address at the Rhode Island Interfaith Coalition to Reduce Poverty's annual conference Wednesday morning.

"The reality is we're all marginalized whenever anyone is marginalized," said Alexander, who works for the National Council of Churches in Washington, D.C. "The community is limited and lacking in its greatest potential when anyone is lacking in their greatest potential in that community."

Alexander called on faith leaders gathered in the dining hall at Rhode Island College to bring members of their communities into the search for solutions to issues such as racism, poverty and police brutality. The sentiment hit especially close to home, though, when she called out the Warwick public school district for its recent announcement that it would give children whose parents owed lunch money only cold sandwiches until their parents paid their debts.

"That is just not acceptable, and that should bring outrage, outrage, to a group of people who are working on poverty issues," Alexander said.
(Ed. note: in the article, the quote in the article, "No movement has ever been successful until those most oppressed rise up into leadership and demand change" should be attributed to DeAnna Hoskins, CEO from JustLeadershipUSA.)
PC(USA) signs multifaith letter urging President Trump to alter his Cuba policy
Presbyterians, other denominations urge freer travel, end to remittance restrictions
Faith leaders, including the Rev. Dr. J. Herbert Nelson, II, Stated Clerk of the Presbyterian Church (U.S.A.), have signed a letter to President Donald Trump expressing "deep concern" over new limitations on travel by U.S. citizens to Cuba and restrictions on sending remittances to Cuban citizens.

"The proposed restrictions will have a harmful impact on the churches, temples, and communities of faith with whom we partner in Cuba," the letter states.

People of faith in the United States, including staff of national denominations, travel to Cuba regularly to engage with and support sister communities, according to the faith leaders who signed the letter. "We share with them in worship, offer our human solidarity, support their pastoral and social service programs, and learn from them in return," the letter states. "Our visits, our moral support, and our financial assistance in many cases help sustain these faith communities and contribute to religious expression and religious liberty in Cuba."

Whatever one's views may be on U.S. policy toward Cuba, "we hope that all can agree that unrestricted religious travel is worthy of full support," the letter states.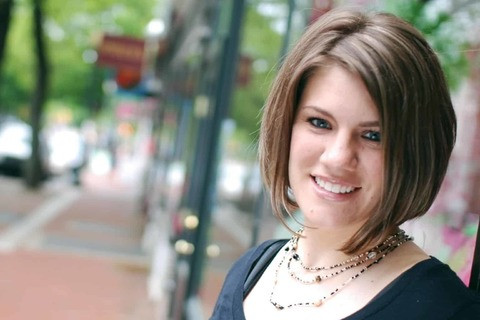 Remembering Rachel Held Evans



I didn't know Rachel Held Evans as some did. We met briefly and I was on one of her book launch teams. Sometimes social media can trick us into believing we are closer friends than we are in real life and there were times following Rachel on social media that it felt like we were friends.

Even her presence on social media was warm and thoughtful. I first met Rachel at a conference where she was discussing her book "A Year of Biblical Womanhood." I remember being so impressed with her because this conference was not exactly a friendly place. In fact, she wasn't given a room, but more of a hallway where people crowded together to try and hear her (without any sound system).

I listened as she was asked question after question challenging her work and even questioning her Christianity. Each question she answered with grace and patience and stood her ground.

As I followed her work later, I was reminded over and over again that I wasn't crazy for my own understanding of faith and Christianity as she would write things that I had thought, but was nervous saying out loud.
AME Churches in Angola Continue Fighting to Stay Open
In October, we reported that the Government of Angola implemented new registration requirements for religious denominations including a minimum number of members and congregations. Because of these rules, the AME Church lost its permit to operate openly in the country. In spite of arrangements to continue worshipping with local partners, several churches were closed by government officials. Furthermore, four congregations illegally withdrew from the AME Church to join the United Methodist Church in January.

Bishop David and Supervisor Irene Daniels visited Angola in from April 1-8 to assess the situation of the Angola Annual Conference. Meetings were held with the Angola Council of Churches, the officials in the Ministry of Justice and Human Rights and the Ministry of Culture to address the church's situation. Also, the AME Church in Angola retained the legal counsel of Mr. Manuel David Mendes, a member of the Parliament of Angola and a well-known human rights attorney. An installation committee has been established to finalize the legalization process.

On April 7, a Conference-wide Revival was held with Attorney Mendes being introduced by Bishop Daniels to the Annual Conference (pictured). The members who remained from the congregations that illegally left the denomination were assigned new pastors. Bishop Daniels stated, "The morale of the AME Church in Angola is at an all-time high. I am appealing to the Connectional Church h to keep praying for the Angola Annual Conference. We especially want to thank Rev. Dr. Jeff Cooper, Dr. Richard A. Lewis, Mr. John Thomas, and Rev.Dr. Jonathan Weaver. for their assistance."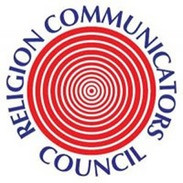 RCC recognizes, awards excellence at yearly convention



In 2019 the Religion Communicators Council (RCC) presented more than 90 total winners of the DeRose-Hinkhouse Memorial Awards recognizing quality and achievement in about 60 categories of communication and public relations on Wednesday, April 10 at the annual convention.

Active RCC members, who demonstrate excellence in religious communications and public relations, compete for the honors every year. These peer awards are named in honor of the late Victor DeRose and the late Paul M. Hinkhouse who were leading lithographers in New York City and longtime supporters of RCC. A strong interest in and a concern for excellence in communication were shared by the friends and business partners.

This year's judges included professionals from educational institutions, religious organizations, and private advertising and marketing teams. News, feature, promotional and other materials in all forms of media – print, electronic and digital – with either local, regional or national reach, were recognized.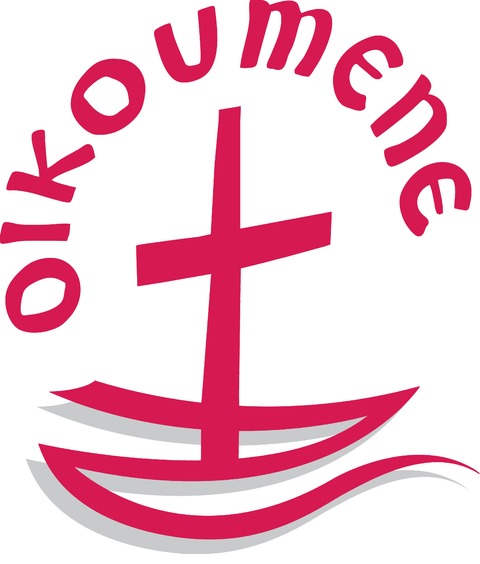 Staunch defenders of free speech counter hate, fear and fake news

Nowadays, any cause can be effectively promoted in a blink of an eye, with a click on a button. At virtually no cost, messages travel fast around the globe through social media and other digital platforms. For good and bad, but mostly for good. Because without it, grassroots movements, such as the Arab Spring, which started in Tunisia in 2010 and ended up toppling several governments, would have had a much harder time rallying support and getting their message across to key audiences.

But with innovation usually comes a downside. Social media is just as potent in promoting messages of fear and hate, as it is in promoting hope and love. In recent years, hate speech has emerged as a serious issue, worrying guardians of free speech in democratic societies all over the world.

One such guardian is Pen International, a well-established advocate for human rights and freedom of speech. Through a network of more than one hundred centres worldwide, Pen makes sure that imprisoned writers and journalists are not forgotten and puts pressure on governments to release them. It runs a dissident blog where texts forbidden by totalitarian regimes are published. It also runs a programme against hate speech, a phenomenon occurring more and more often in social media.

Lament and Hope: A Pan-African Devotional Guide
In 2019, after centuries of structural change, protests, and policy reforms most often led by Africans and people of African descent, why do these groups still experience such disproportionately high percentages of hunger and poverty today? And why is there still such a wide wealth and income gap between these groups and individuals of European and Asian descent?
An essential part of the answer lies in the history of the Quad-Centennial of the transatlantic voyage of African peoples from the country of Angola in 1619 to Jamestown, Virginia. The practice, and later policy, of enslaving African peoples before, during, and after this time are the foundation on which inequitable policies were established. Additionally, these policies have informed a practice and culture of colonization, racism, and Afrophobia around the world.
In light of this historic moment, Bread for the World is honored to produce and dedicate the new 2019 Quad-Centennial monthly devotional,

"Lament and Hope: A Pan-African Devotional Guide Commemorating the 2019 Quad-Centennial of the Forced Transatlantic Voyage of Enslaved African Peoples to Jamestown, Virginia (USA).

" The devotional celebrates the hope, faith, and resistance of African and African-descended people, while also lamenting the evil and horror of the history of enslavement, racism, and inequitable policies, many of which are still present today. In addition, this Christian devotional acknowledges and seeks to inspire readers to address the resulting consequences of hunger and poverty through advocacy. Rev. Dr. Angelique Walker-Smith, Sr. Associate for Pan African and Orthodox Church Engagement for Bread for the World, serves as editor of the devotional.
Ecumenical Opportunities:
Ecumenical Advocacy Days for Global Peace with Justice
is seeking an event planner-conference director for our April 17 – 24, 2020 Advocacy Days event. The Event Planner-Director will build on the dynamic tradition established by seventeen (17) successful previous annual meetings and be committed to facilitating an ongoing exploration of ways to make the 2020 event even more exciting and powerful, with an expanded impact on the domestic and international policies we address.

To apply, p
lease submit resume and cover letter to:
Martin Shupack
Church World Service
Email: mshupack@cwsglobal.org
110 Maryland Ave. NE, Suite 110
Washington, DC 20002
The Latin America Working Group (LAWG) seeks a full-time Program Assistant/Fundraising Associate

to start in mid-June. Join our small, hard-working, and collaborative team in advocating for just U.S. policies towards Latin America!
The World Council of Churches
Seeks a
Programme Executive on Mission and Evangelism/Mission from the Margins:
This person will f
acilitate and support an inspiring and effective involvement of Indigenous Peoples and other marginalized groups of Mission from the Margins in the life and work of the WCC, its member churches and ecumenical partners.
The World Council of Churches Seeks a Programme Executive for Church Relations:

this person will monitor and coordinate the collaboration and cooperation of member churches among them and with other churches on all programmatic areas of the WCC and to follow up on all membership matters.
Serving as a leading voice of witness to the living Christ in the public square since 1950,
the National Council of Churches of Christ in the USA (NCC) brings together 38 member communions
and more than 40 million Christians in a common expression of God's love and promise of unity.