Subject: NCC Weekly News: Coronavirus and Compassion
View this email online if it doesn't display correctly
From
Jim: A Test of Our Faith and Our Society
Every day, I have conversations with people about the coronavirus. It seems everybody has a theory about the virus or how to treat it or how to avoid it. The news leads with the latest about the spread of the virus. Daily, it creeps closer to where I live and work. It feels like a science fiction novel or movie is unfolding in real life.

Of the ten plagues in the Book of Exodus, it is only the last one that results in mass deaths, that of the firstborn:



"The Lord said to Moses, "I will bring one more plague upon Pharaoh and upon Egypt; afterwards he will let you go from here; indeed, when he lets you go, he will drive you away….Moses said, "Thus says the Lord: About midnight I will go out through Egypt. Every firstborn in the land of Egypt shall die, from the firstborn of Pharaoh who sits on his throne to the firstborn of the female slave who is behind the handmill, and all the firstborn of the livestock. Then there will be a loud cry throughout the whole land of Egypt, such as had never been or will ever be again."

(Exodus 11:1, 4-6, NRSV)

It is the plague that enables the Israelite slaves to escape to freedom. It's a mixed message if there ever was one.

The Great Plague, or Pestilence, killed somewhere between 75 and 200 million people in Europe in the mid 14th century, a cataclysmic figure. The Spanish Flu epidemic of 1918 resulted in the deaths of as many as 50 million people worldwide, including more than 500,000 Americans, including a great aunt of mine.

Now is not a good time to retire as the stock market is in free fall and, for too many of us, our retirement income is tied to the performance of the Dow Jones Average. Two international conferences on my schedule have been postponed, others will likely be canceled, and the NCC is trying to decide whether to hold the meeting of our governing board next month.

We are witnessing denial at the highest levels of government of the seriousness of the crisis, something that is not helpful in the midst of a public health crisis. Stunningly, some believe the news of the virus is part of a plot to bring down the president.

We can anticipate ever-growing levels of hysteria in coming days. My daughter teaches young children and told me even they are distancing themselves from fellow students when one sneezes. How will we each of us react in the coming days? How will the church react?

Rodney Stark, author of "The Rise of Christianity," makes the case that Christians in the early church showed compassion during plagues in the 2nd, 3rd, and 5th centuries when elites and many others fled thereby earning new credibility for Christianity.

I fully expect that a great many wealthy people are planning their escape right now from the hoi polloi. This has happened throughout human history.

We must insist on transparency, truth, and honesty from our public officials and elected leaders and demand investment in public health facilities and resources. The alternative is further chaos and panic. I do not believe the coronavirus is a punishment sent by God, but it is a test of our faith and our society.

Jim Winkler
President and General Secretary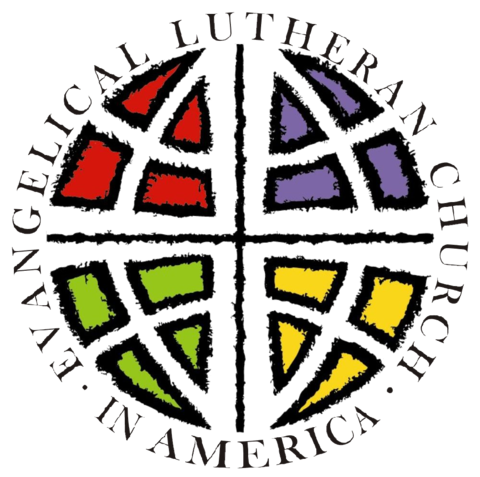 ELCA presiding bishop addresses concerns about COVID-19

​In 1527 the plague returned to Wittenberg, Germany. Two hundred years earlier the plague had swept across Europe killing up to 40% of the population. Understandably, people were anxious and wondered what a safe and faithful response might be. In answer to this, Martin Luther wrote "Whether One May Flee From a Deadly Plague." In it, he emphasized the duty to care for the neighbor, the responsibility of government to protect and provide services to its citizens, a caution about recklessness, and the importance of science, medicine and common sense.

To provide care for the neighbor, Luther recommended that pastors, those in public office, doctors and public servants should remain in the city. Luther himself remained in Wittenberg to care for his people. He recommended that public hospitals be built to accommodate those with the plague. He condemned those who took unnecessary risks that put themselves and others in danger of contagion. Luther also encouraged the use of reason and medicine, writing, "God has created medicines and has provided us with intelligence to guard and take care of the body. … Use medicine; take potions which can help you; fumigate house, yard, and street; shun persons and places wherever your neighbor does not need your presence" ("Whether One May Flee From a Deadly Plague," 1527).

Encyclical of His Eminence Archbishop Elpidophoros of America and the Eparchial Synod on the Covid-19 Pandemic (Coronavirus)

The appearance of the Covid-19 Pandemic (Coronavirus) throughout the world and in the United States has created fear, anxiety, and genuine concern. All of these need to be taken seriously and no one's fears should be dismissed out of hand. Already, religious bodies are responding in similar ways, but ways that are not necessarily consistent. In order to assist the Faithful in their own response, this statement is meant to guide and inform us all.

As Orthodox Christians, we know that God uses material means to communicate His blessings and presence to us. The grace-filled presence of Icons, Relics, Holy Water, blessing crosses, objects (such as flowers), and even the blessing hand of a priest, convey to the believer God's grace and energy.

Presiding Bishop Curry: Statement on coronavirus

In this time when we are all affected by the coronavirus, whether directly or indirectly, whether physically, biologically, psychologically, spiritually, and for many economically, it may be helpful to remember that we're in this together.

Jesus came among us in the first place, to show us the way to be right and reconcile with the God who is the creator of us all, and right and reconciled with each other as children of this one god who has created us all, and therefore as sisters, brothers, and siblings, one of another.

Jesus came to show us how to be in a relationship with God and in relationship with each other, came to show us how to live not simply as collections of individual self-interest, but how to live as the human family of God. That's why he said love the Lord your God, love your neighbor as yourself. Because in that is hope for all of us to be the human family of God.

A Call for Compassion and Community: A Statement from The Canadian Council of Churches on COVID-19

The World Health Organization declared the COVID-19 outbreak (the new coronavirus) to be a global pandemic. In this situation as in others, The Canadian Council of Churches seeks to respond to Christ's call for both compassion and community.

We appeal to our member churches and other faith communities across Canada to respond to COVID-19 with an abundance of love and precaution, and to follow best practices as recommended by both federal and provincial medical authorities.



Compassion

The best preventative plans and precautions are motivated not by fear or hostility but by love toward others in our community, particularly vulnerable groups like the at-risk elderly and immune-compromised.

New York offers webinars to aid congregations in planning
To better prepare for public health emergencies facing congregations & faith-based nonprofits, such as COVID-19 (Novel Coronavirus), NYDIS is offering a series of online webinars described below. The trainings will focus on writing Continuity of Operations Plans (COOP) and Emergency Communications Plans, and the exercise will be conducted to test those plans. The trainings and exercise will be held using the free online webinar platform, Zoom. All materials needed will be sent in an email prior to the webinars. Participants should be prepared to write or update their plan during the workshops or utilize their plan during the tabletop exercise.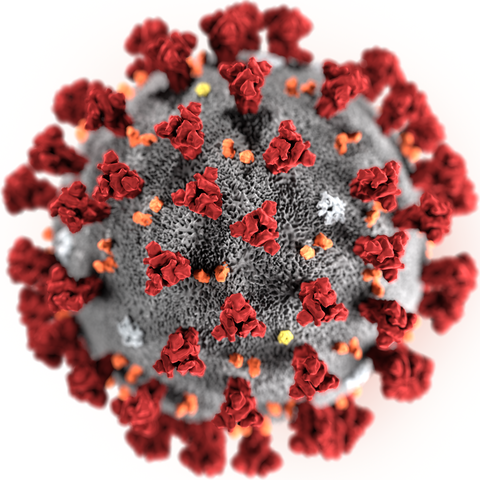 UCC churches establish protocols, preach awareness, not panic as COVID-19 cases grow



United Church of Christ leaders are sharing information with each other, listening to the latest data from world health organizations and taking directives from their local health departments to discern how best to take precautions as the coronavirus COVID-19 spreads across United States.

Borrowing from the Rev. Kaji Douša, senior pastor of the Park Avenue Christian Church in New York City, the UCC is taking "a posture of awareness, not panic."

National executives are in regular communication with the World Health Organization and the Centers for Disease Control and the information from those briefings is being shared almost daily with the Council of Conference Ministers, said the Rev. John Dorhauer, UCC general minister and president.

"We will continue to rely on all sources of new and timely information and disseminate that through the Conference offices," Dorhauer said. "We encourage all churches to hear from their local and county health departments to get timely and relevant information about their local circumstances."
COVID-19 Lockdown: creating live-streamed worship in 3 days
When restrictions lead to lockdowns…

Last week, I wrote "I pastor a church near a COVID-19 outbreak. Here's what churches can do" after a meeting with the Public Health department of Seattle's region. I detailed several ways how local churches can adapt their worship to slow or stop the spread of the virus, and it has been shared widely, even by public health administrators and denominational leaders! Wow!

While such recommendations work for a majority of churches, they are not sufficient when a COVID-19 flareup leads to stronger recommendations for public gatherings. Such is what happened in my local church.

The day after publishing that article, the county health department, city government, and our denominational authorities agreed: churches of more than 50 people in attendance should not gather until the COVID-19 flare up is contained and resolved. That means 14 days of containment, so we are not recommend to worship in person for 3 weeks.

Religious conference organizers cancel, monitor upcoming events in light of virus
A couple of weeks ago, Religion Communication Congress executive Shirley Struchen thought plans were set for the once-a-decade conference she had helped organize, just as she had two times before.

Some 250 people had registered for the meeting to be held next week (March 17-21) at an Arlington, Virginia, hotel. But that number started to drop noticeably on Monday, especially from those who had planned to fly from regions where coronavirus cases had been reported or who had immune system concerns. Then, plenary and workshop leaders started to expand her list of no-gos.

"We started to get cancellations Monday as more and more news went out," said Struchen, also the retiring executive director of the Religion Communicators Council, which works with more than 100 cooperating organizations to put on the congress. "They were all factual reasons, not just fear."

With reports of cases throughout the Washington metropolitan area and the pandemic declaration by the World Health Organization, "there was no question anymore," so Struchen and other congress planners decided Wednesday (March 11) that they had to cancel their event.

Ecumenical Advocacy Days 2020 is Beginning Soon!



Around the world, the most marginalized communities disproportionately affected by hunger, poverty, and the structural history of colonialism and racism are experiencing the impacts of the climate crisis most profoundly. Women and children in these communities suffer the most.

EAD 2020 will explore the

intersection of climate change and economic injustice

. This will galvanize our advocacy on behalf of policies and programs to chip away at the systems of oppression that keep people in poverty and push all life on earth to the brink of destruction.



Register today for Ecumenical Advocacy Days 2020, April 24-27,

on re-imagining community for God's earth and people. Come to learn about the intersection of climate change and economic injustice, and to advocate for climate justice.

WCC takes steps to prevent spread of COVID-19

The World Council of Churches (WCC) is taking steps to prevent the spread of COVID19 (coronavirus), including canceling or postponing certain meetings, limiting travels, closing the Visitors Programme through April, and offering online communication in lieu of person-to-person gatherings.

In a letter to staff, WCC general secretary Rev. Dr Olav Fykse Tveit commended their important work, commitment and competence. "We also do the work with some risks," he wrote. "Now we are in a situation where we together have to handle the risk related to COVID 19."

The WCC will do what is relevant and necessary to avoid spreading the virus to others who can become seriously ill, Tveit stated. "We have to do it to protect those in our constituency who live in contexts with health systems that would struggle to handle such an outbreak," he said. "We also have to avoid that our work is blocked by absences and quarantine measures, here or elsewhere."

Faith communities are committing to spread the word
about the 2020 Census to ensure all people are counted

We believe that all people, regardless of race, religion, or immigration status, are made in God's image. Our divinely granted dignity demands equal recognition. When we respond to the census, we claim our God-given dignity and declare that we are here.
We are one year out from the census. Throughout the month of October, faith leaders will begin preparing their communities for the upcoming 2020 Census. The census only happens once a decade and determines critical funding and representation for our communities to flourish. Let us celebrate our dignity through spreading the word about the census to ensure all of our communities gets counted.
Christian Faith and Earth Day Sunday
The Bible is full of beautiful language and theology for celebrating God's creation. Yet sometimes, in the rhythm of the liturgical year, it can be challenging to find a specific time in the Spring to focus as a church community on the theme of God's creation.

Earth Day Sunday provides just such an opportunity.

Since 1970, communities have taken one day each year to be especially mindful of the Earth and its many gifts: April 22, Earth Day. Soon after, churches started celebrating God's creation on the Sunday closest to Earth Day. This day has ecumenical and bipartisan roots.



Get Involved

Do you want to plan an Earth Day celebration in your congregation? Consider using the 2020 theme materials for this year, which focus on "The Fierce Urgency of Now." The theme comes from a quote from Rev. Dr. Martin Luther King, Jr: "We are now faced with the fact that tomorrow is today. We are confronted with the fierce urgency of now. In this unfolding conundrum of life and history, there "is" such a thing as being too late. This is no time for apathy or complacency. This is a time for vigorous and positive action."


To connect with others who are planning Earth Day Sunday activities, join the Earth Day Sunday 2020 Facebook event. Use the social space to share what you are doing and interact. You can also find a treasure trove of Earth Day Sunday resources from previous years covering various themes on Creation Justice Ministries' education resource page.

T

he Mass Poor People's Assembly and Moral March on Washington

will be a generationally transformative gathering on June 20, 2020 at the US Capitol in Washington DC.

The Poor People's Campaign is marching to Washington DC from across the nation to demonstrate the collective power of poor and low-wealth people. We demand that both major political parties address the interlocking injustices of systemic racism, poverty, ecological devastation, militarism and the distorted moral narrative of religious nationalism by implementing our Moral Agenda.

10:00 AM on Saturday, June 20, 2020 at the northeast corner of the National Mall in Washington DC on Pennsylvania Ave NW extending west from 3rd St NW.

Ecumenical Opportunities:
The Africa Faith & Justice Network (AFJN)

, a Washington DC based non-profit Pan-African organization has an immediate opening for a talented Communications and Development Coordinator.
To learn more, please send a thoughtful cover letter and resume to director@afjn.org with subject line:

Communications and Development Coordinator.
Americans United for Separation of Church and State (AU)

seeks a National Organizer & Faith Network Manager. This position will execute strategies and develop tactics to mobilize AU members, supporters, faith leaders, communities of faith, and faith-based organizations to move them up the ladder of engagement to become leaders and help meet our organizational goals. Click here to learn more.
Americans United for Separation of Church and State

seeks a Vice President of Strategic Communications. This position, which reports to the President and CEO and is part of senior leadership, will develop and lead the organization's overall communications strategy to advance AU's mission and visibility. Click here to learn more.

Do you have a job posting you'd like listed in this section?

Please email Rev. Steven D. Martin with details.
Serving as a leading voice of witness to the living Christ in the public square since 1950,
the National Council of Churches of Christ in the USA (NCC) brings together 38 member communions
and more than 40 million Christians in a common expression of God's love and promise of unity.