Subject: NCC Weekly News
View this email online if it doesn't display correctly
From
Jim: Address to Armenian Orthodox Assembly
(Ed. note: This address, edited here for length, was delivered to the Armenian Assembly of America's 2019 National Advocacy Conference in Washington, DC.)
The NCC is comprised of 38 member churches with 30 million Christians in 100,000 local congregations. Together, we administer the Revised Standard Version and New Revised Standard Version of the Holy Bible, conduct five interreligious dialogues including a Jewish-Christian and Muslim Christian dialogue, sponsor theological discourse, speak on behalf of immigrants, those living in poverty and on the margins of society so that we may have a just and peaceful world. We know whereof we speak.

We stand for religious freedom in Turkey, the Middle East, and everywhere and have extensive and deep relationships within the ecumenical and interfaith world.

It was missionaries mostly associated with the American Board of Commissioners for Foreign Missions (which had roots in our member churches) that were the first foreign eyewitnesses of the Armenian Genocide. Those missionaries had created schools, orphanages, hospitals and colleges in what is now Turkey. They cared for and fed those trying to escape the genocide, sent reports, documented what was unfolding, and alerted the world. We have never had to be convinced of the truth of the Armenian Genocide and have long called for the US government to recognize it as a fact.

I was present at the Mother See of Holy Etchmiadzin in 2015 when the Armenian Apostolic Church canonized the martyrs of the Armenian Genocide. It was truly one of the most powerful and moving experiences of my life.

The Armenian Genocide sensitized our churches to the reality of genocide, ethnic hatred, and racism. In 1933, 1938, 1941, and 1942 the Federal Council of Churches, our predecessor body, condemned anti-Jewish actions in Germany, Kristallnacht, anti-semitism in the U.S., and the Holocaust.

Over time we have become far more aware of our role as Christians in furthering many injustices such as the perpetuation of enormous violence against native peoples in the US and around the world, in the deeply entrenched legacy of racism that plagues our nation, and the militarism that marks our society and our foreign policy.

Regarding Turkey, we oppose government interference in patriarchal elections. We call on the Turkish government to recognize the 'Ecumenical' status of the Ecumenical Patriarch and the Ecumenical Patriarchate. We call upon the Turkish government to recognize the legal identity of the Ecumenical Patriarchate. Presently, the Patriarchate cannot own any property, not even its churches. We call upon the Turkish government to permit the reopening of the Theological School of Halki which they forcibly closed in 1971. Finally, we call upon the Turkish government to return the thousands of properties they have confiscated from the church including monasteries, church buildings, an orphanage, private homes, apartment buildings, school, and land, to the Ecumenical Patriarchate.

These measures are required to advance religious freedom in Turkey and to protect the right of religious minorities.

Just a few days ago, at the Phanar, His All Holiness the Ecumenical Patriarch Bartholomew III referred to the many challenges, trials, and persecutions suffered by the church in Turkey. He noted, "We have a spirited mindset and we are optimistic about tomorrow, which is in the hands of God. As human beings we do what we can, leaving the rest in God's hands, and He does not disappoint us."

I would also acknowledge the fears and tensions in the region between religious communities. Those are real, and there are institutionalized restrictions. At the same time, economic and social challenges face people of all faiths. I have been part of the rich dialogues led by Sheik bin Bayyah, the Conference of Human Fraternity, and the work of Grand Imam Dr. Ahmed Al-Tayeb, Chairman of the Council of Muslim Elders. All of this is part of coordinated efforts to expand religious freedom, and build relationships, encourage moderate Islam, Christianity, and Judaism.

I have been a part of and/or led Christian and Christian/Jewish leadership delegations to the region. Without exception, when we meet with the patriarchs and leaders of the great and ancient churches of the Holy Land, they tell us the most pressing issue they deal with is Israel's illegal occupation of Palestinian land. They implore us to raise our voices in the halls of power in this nation on their behalf and we have done so on countless occasions.

There will be no true religious freedom for Christians in Palestine as long as the occupation continues. That is a fact.

Because of our extensive network of Christian ties throughout the region, we were keenly aware that the illegal US invasion of Iraq in 2003 put at risk the 1.5 million-strong Christian community in Iraq and we, therefore, opposed that invasion.

It was that US invasion that decimated the Christian community of Iraq, not Saddam Hussein, as tyrannical as he was. And let us remember that many of those who supported that disastrous war not only justify it still but now call for war on Iran. I want you to know we have publicly declared our opposition to a war with Iran, not because we are happy with the government there, but because it is an abhorrent idea to start a new war in which thousands, or hundreds of thousands, of innocent civilians, would be needlessly slaughtered.

Our political leaders often talk in terms of 'limited strikes' and 'surgical response', but the truth is that any US military attack, no matter how restrained, would risk escalation into a major conflagration and could trigger an unpredictable and devastating response. While we agree Iran should repudiate terrorism and not increase uranium enrichment, we believe that diplomatic negotiations are a far more effective approach than the current policy of 'maximum pressure.'

If we are going to see greater religious freedom in Turkey and the Middle East, we must keep the larger geopolitical situation in mind and insist on a US foreign policy oriented toward diplomacy, peacemaking, and human rights. We must stop supporting murderous dictatorships, issuing constant threats, ignoring or withdrawing from international agreements, and carrying out military invasions.

It is a failure of imagination to view the world as trapped in a war between religions and civilizations. We live together on one planet. If we are going to have greater religious freedom in Turkey and the Middle East, we must continue to engage in and deepen interreligious dialogues and understanding.

We who are Christians, and we who are Americans, have a profound responsibility for this work. I am grateful to the Armenian Assembly of America and its work on behalf of religious minorities and religious freedom. We at the National Council of Churches stand in solidarity with you.

Jim Winkler
President and General Secretary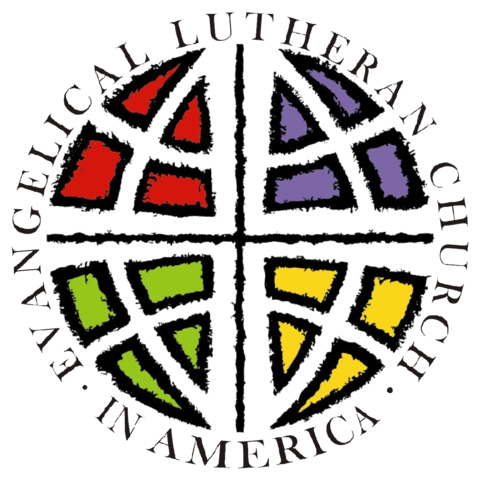 ELCA presiding bishop issues pastoral message on racism and white supremacy



"There is no longer Jew or Greek, there is no longer slave or free, there is no longer male and female; for all of you are one in Christ Jesus"

(Galatians 3:28).



"Racism — a mix of power, privilege, and prejudice — is sin, a violation of God's intention for humanity"

(Freed in Christ: Race, Ethnicity, and Culture, 1993).

Dear Church,

Centered in Christ, the 2019 Churchwide Assembly was significant in many ways: worship, thoughtful deliberation and prayer led to the adoption of memorials and resolutions that will shape this church for years to come. Among these decisions, this church was called to address the deadly power of racism and white supremacy. Martin Luther's clear exposition of the gospel — that God justifies, that we are redeemed by the death and resurrection of Jesus, and that grace is a gift — not only makes it possible to engage in this work but gives us a framework in which to do it. The doctrine of justification is a great leveler. It acknowledges that no one group of people can claim supremacy over others. We are all deeply in need of grace, and God gives this gift to all. Standing equally under the judgement and promise of the gospel, we, as a church, can recognize the overt and covert ways that a culture of white supremacy denies full humanity to all people, and we can work to dismantle it.

We offered a public apology titled "Declaration of the ELCA to People of African Descent." In the context of the quadricentennial remembrance of American slavery in this country, we acknowledge that racism and white supremacy are deeply rooted in that history, and that the church is complicit. This apology "means working toward a deeper understanding of slavery and its legacy, of institutional and structural racism, of white privilege, and of attitudes and foundations of white supremacy." It was accepted by the African Descent Lutheran Association with a call to accountability. You can watch the video here and utilize this explanation as a resource. In June the Council of the Lutheran World Federation, our global communion, also adopted a resolution commemorating the quadricentennial.

To fight racism, three churches reckon with past

Foundry United Methodist Church has gained renown as a place where U.S. leaders, including Congress members and presidents, come to worship.

However, the prominent Washington congregation has another side to its 205-year history — a source not of reminiscence but of repentance.

In the 19th century, Foundry's sin of white supremacy drove out African American churchgoers. The racial discrimination ultimately led two congregations — Asbury United Methodist Church and John Wesley African Methodist Episcopal Zion Church — to strike out on their own.

But just as the Bible does not end with the first chapters of Genesis, human sin is not the end of this story.

In the past year, members of all three churches have been getting together each month to learn about each other's congregations and discuss ways to undo the impact of racism.

"As three congregations, we are not only trying to renew our relationships but reimagine ministry together," said the Rev. Ianther Mills, Asbury's senior pastor. "In some ways, we hope to be a model for other churches — and the world — in crossing the divide of race."

Limited number of books, "How to be an Antiracist," to be signed and given at Christian Unity Gathering
"The most courageous book to date on the problem of race in the Western mind."

—The New York Times



Antiracism is a transformative concept that reorients and reenergizes the conversation about racism—and, even more fundamentally, points us toward liberating new ways of thinking about ourselves and each other. At it's core, racism is a powerful system that creates false hierarchies of human value; its warped logic extends beyond race, from the way we regard people of different ethnicities or skin colors to the way we treat people of different sexes, gender identities, and body types. Racism intersects with class and culture and geography and even changes the way we see and value ourselves. In

How to Be an Antiracist

, Kendi takes readers through a widening circle of antiracist ideas—from the most basic concepts to visionary possibilities—that will help readers see all forms of racism clearly, understand their poisonous consequences, and work to oppose them in our systems and in ourselves.

Kendi weaves an electrifying combination of ethics, history, law, and science with his own personal story of awakening to antiracism. This is an essential work for anyone who wants to go beyond the awareness of racism to the next step: contributing to the formation of a just and equitable society.
Ibram X. Kendi is the keynote speaker at this year's Christian Unity Gathering. Be sure to register today!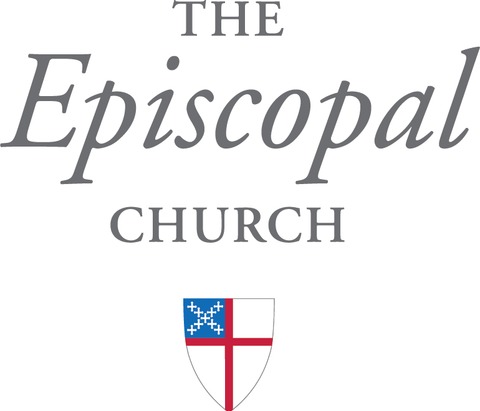 Episcopal Bishops Participate in Global Climate Strike, Minneapolis, September 20th, 2019





Episcopal Bishops, including Presiding Bishop Michael Curry, stepped out of their fall House of Bishops meeting in Minnesota to join the September 20th, 2019 Global Climate Strike. Over 100 people participated.



Bishop Marc Andrus, Episcopal Diocese of California and Bishop Doug Fisher, Episcopal Diocese of Western Massachusetts were the organizers of this Green Bishops action and authors of the following statement.



Green Bishops Statement



Tens of thousands of young people are mobilizing at this moment in New York and across the United States, standing up for climate action and climate justice. Greta Thunberg, the young Swedish climate activist who electrified the audience at the UN Climate Summit in Poland last year (2018) came by fossil-free boat to join the mobilizing youth. We, a group of Green Bishops of The Episcopal Church have stepped out of our Fall meeting here in Minnesota to voice our support for this youth mobilization.

We Green Episcopal Bishops resolve to support a network of young climate activists in The Episcopal Church, building up to an Episcopal youth presence at the important United Nations Climate Summit in 2020, most likely to be held in the United Kingdom. Called COP (Conference of Parties) 26, the summit in 2020 is so crucial because it will be the 5-year stocktaking of how the world is doing keeping its commitments to the Paris Agreement. Even more importantly, we will all be called upon in 2020 to "raise our ambition" on climate action.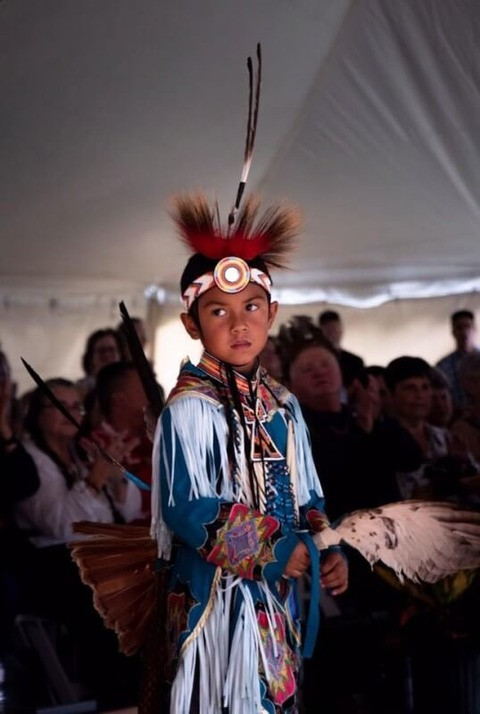 Church Returns Land To Wyandotte People

Imagine being forced to leave your home and everything familiar to you. Imagine leaving the place where you learned, gathered with friends and worshipped; where your ancestors were buried. This was the reality for 664 Wyandotte people when the United States government enforced the Indian Removal Act of 1830.

On September 21, the land including the Mission Church was returned to the Native Americans. The Wyandotte people had entrusted the land to the Methodist Church 176 years ago because of shared friendship and faith.

"Today is a monumental day for the Wyandotte people," said Chief Billy Friend of the Wyandotte Nation of Oklahoma. "For the Methodist people to come to us and offer to give the land back to us, we are truly overjoyed."

With tears in his eyes, Friend accepted the deed to the land from Thomas Kemper, general secretary of Global Ministries of The United Methodist Church. Nearly 600 people rose to their feet and applauded while Wyandotte from Oklahoma, Kansas and Michigan lifted celebratory cries. Wyandotte children and youth - including Wyandotte Princess Sara Wright - danced, and Wyandotte men drummed.

The day began at the John Stewart United Methodist Church with a look back at the relationship between the Wyandotte and the Methodists.
United to Confront Violence Against Places of Worship

On Thursday September 19, 2019, the US Council of Muslim Organizations, the National Council of Churches USA, Religions for Peace USA, and the World Council of Churches Ecumenical UN Office held an interfaith consultation on the theme, "United to Confront Violence against Places of Worship."

The consultation, which grew out of the National Muslim-Christian Dialogue convened by the NCC and USCMO, was the first such meeting of religious and other civil society groups organized to address the concern over the recent and increasing violent attacks and mass shootings at churches, synagogues, mosques, gurdwaras, and other places of worship. These attacks, accompanied by a rise of hate speech in the US and around the world, are leaving faith communities vulnerable.



We were honored by the presence of H.E. Mr. Miguel Angel Moratinos, the High Representative of the United Nations' Alliance of Civilizations; H.E. Mr. Adama Dieng, the UN Secretary-General's Special Adviser for the Prevention of Genocide; and Ms. Simona Cruciani, Political Affairs Officer, of the UN Office on Genocide Prevention.

These senior UN officials presented their just-released action plans to protect sacred places and communities of faith, and they presented highlights of these plans.



We were also joined by Dr. Azza Karam, Chair of the UN Inter-Agency Task Force on Engaging Faith Based Organizations for Development; Rev. Kyoichi Sugino, Deputy Secretary General of Religions for Peace International; Rabbi Diana Gerson, Associate Executive Vice President of the New York Board of Rabbis; Rev. Douglas Leonard, Coordinator of the WCC Ecumenical UN Office; Dr. Abdus-Salaam Musa, President of the Southeast Queens Muslim Collective; and Mr. James Lynch, President of the Buddhist Council of New York.

These presenters shared with us stories of violence experienced by their and other religious communities, and discussed their reactions to the UN plans and how their communities might collaborate in such actions to prevent such atrocities in the future. Many participants from diverse religious communities attending from around the country also meaningfully contributed to the discussion.

Our national organizations will continue their dialogue one another, and with the offices of the UN, to maintain a flow of information and share progress with our local affiliates and communities. We thank all those present who made today a historic day for unity in confronting hate and violence against religious communities. We are committed to stand together to defend religious freedom, and the right to worship freely without fear.

Co-conveners:

Mr. Oussama Jammal, Secretary General, US Council of Muslim Organizations
Dr. Tony Kireopoulos, Associate General Secretary, National Council of Churches USA
Imam Naeem Baig, Chair, Religions for Peace USA
Rev. Donna Bollinger, Advocacy Officer, World Council of Churches Ecumenical UN Office

Flint film aims to tell truth of the water crisis with residents' voices
Participants in Presbyterian documentary say it tells their story, is a warning to others
There is a point in "Flint: The Poisoning of an American City" where we have seen and heard how the Michigan city's water system was contaminated with lead and the many ways in which public officials caused or allowed the tragedy to happen, and it's easy to ask, "How has nobody gone to jail for this?"

And in steps Fred Jones.

"If a criminal with a bottle of poison put it inside the water system, blue collar, he may go to jail for the rest of his life because he has committed murder," Jones says, seated against a black background with a cap perched on his head. "But a white-collar criminal who has done the same thing or went along with poisoning the water, he gets what? A slap on the hand."

Years after that footage was captured, Jones sits down in the lobby of a Flint area hotel to talk about the movie from director David Barnhart and Presbyterian Disaster Assistance's Story Productions.

"If you don't like the truth, get away from me," Jones says.


As Climate Summit begins, churches call for action now!

As states gather at the United Nations for the Climate Action Summit, taking place on 23 September, the ACT Alliance, Lutheran World Federation and World Council of Churches, which together represent 580 million Christians globally, are strengthening their collective call for climate justice and immediate action.

As we focus on the interconnectedness of God's creation, our churches are urging governments worldwide to take stronger measures and present concrete plans to address climate change – now.

The world is facing the impacts of climate change at an increasing pace, escalating humanitarian needs, and leading to economic free-fall and trauma borne of violent natural disasters: Hurricane Dorian, Cyclone Idai, the Amazon fires, flooding in India, Bangladesh and Myanmar, drought in the Horn of Africa. There will be "a next disaster," and the most vulnerable people—those who have done the least to contribute to climate change—are likely to face the brunt of its impact.

Climate change affects everyone and disproportionately affects those struggling to overcome poverty. 2020 will be a pivotal year for the United States and the world with a general election that will set the course for the next four years – with an enduring impact on climate and economic justice.



Save the Date for Ecumenical Advocacy Days 2020, April 24-27,

on re-imagining community for God's earth and people. Come to learn about the intersection of climate change and economic injustice, and to advocate for climate justice.

"As the indigenous people of Colombia we are part of . . .the environment created by God. Therefore, we ask that the mistreatment of 'Mother Earth' cease." Guaviare indigenous leader quoted in I

nstrumentum Laboris: The Amazon: New Path for the Church and Integral Ecology.





"We look for -- and speed the coming of -- the new heavens and a new earth, where justice is at home" (2 Pet. 3:12,13).
Ecumenical Opportunities:
National JFON seeks a part-time Program Administrator (20 hrs/week):

National Justice for Our Neighbors (NJFON) serves as the backbone to a network of organizations that welcome immigrants by providing affordable, high-quality immigration legal services to low income immigrants, engaging in advocacy for immigrants' rights, and offering education to communities of faith and the public. We are a nonprofit organization affiliated with the United Methodist Church.
Sojourners

has three job openings; full information can be found here.
Ecumenical Advocacy Days seeks an Event Planner/Registrar:
Contractor will provide communications support and serve as Registrar of Ecumenical Advocacy Days. The expectation for the position will require about 400 hours work over the course of the contract, from Dec. 2, 2019 – May 31, 2020, with the understanding that work-time will be most intense in the weeks leading up to and during the EAD national gathering, April 24-27, 2020.

For more information, email
Leslie Woods at lwoods@advocacydays.org by Oct. 14, 2019.
Serving as a leading voice of witness to the living Christ in the public square since 1950,
the National Council of Churches of Christ in the USA (NCC) brings together 38 member communions
and more than 40 million Christians in a common expression of God's love and promise of unity.