Subject: NCC Weekly News
View this email online if it doesn't display correctly
Dear My Beloved Grandson Taliesin,

Welcome to the world! Your birth is the product of much prayer and hope. You are born into a remarkable multicultural, multifaith family marked by people who have dedicated their lives to making the world a better place. Teachers and educators, doctors and nurses, preachers and faith leaders, beekeepers and mail carriers, carpenters and musicians and many others make up your family tree. In some instances, we can trace your heritage back to your 13th great grandparents. You have joined a family that laughs and cries together and has a strong desire to live according to God's preferred future. I thank God, from the depths of my heart, that you arrived in this world safe and healthy.

You may have been born prematurely, but you have already proven to be strong and determined. Along with your parents, grandparents, aunts, uncles, cousins, loved ones, and friends, I rejoice that each day you are growing and breathing on your own. I cannot wait for you to come home so that I may hold you and smother you with kisses. Already, the experience of reaching into your incubator and touching you was one of the most emotional and profound experiences of my life.

You have been birthed into a family that tries to get things right and periodically makes mistakes. You inherit a family filled with love for you and one into which other babies have been born in recent years, cousins I pray you will adore throughout your life.

We will tell you more stories than you will want to hear, including stories of those who have gone before you who you will never know. Beware that our stories are repeated endlessly and are richly embellished.

I worry about the future you face marked as it is by frightening climate change, xenophobia, warfare, inequality, and ethnic hatred, I am grateful to have you as an ally in the beautiful, joyous, and eternal struggle for love, peace, and justice.

As special and remarkable and unique as you are to me and to your family, I do acknowledge you are an equal in the rest of the human family. And while you are not our Savior, indeed the hopes and fears of all the years are met in you today.

May you have a generous heart, love for your parents, a beautiful smile, a kind spirit, an unselfish personality, and a zest for life. I promise to love you, read to you, tickle you, take you on journeys, tell you stories, and be there for you always. I pray that God will always watch over you.

With love from your grandfather.

Jim Winkler
President and General Secretary
Myanmar Military Drops Case Against Kachin Leader

The Myanmar military dropped the case against Rev. Dr. Hkalam Samson, president of the Kachin Baptist Convention of Myanmar, who had been summoned to appear in court on September 9, 2019. Learn more in a news article published on September 9, here. It was "A special and significant answer to ABCUSA's churches' prayers and advocacy," said ABCUSA General Secretary Lee B. Spitzer.

On Wednesday, September 4, American Baptist Churches USA General Secretary Lee B. Spitzer published a letter to American Baptists, inviting them to be in prayer for Kachin Baptist leader Dr. Samson that Sunday, September 8, prior to the expected September 9 Court date. Thank you for your prayers.

The lawsuit appeared to be in response to the appearance of Dr. Samson at the second Ministerial to Advance Religious Freedom hosted by US Secretary of State Michael Pompeo. Dr. Samson was one of those present during President Trump's press conference highlighting those who have endured religious persecution.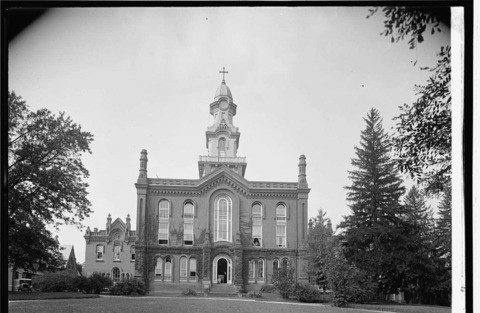 Slaves helped build Virginia Theological Seminary. The school will spend $1.7 million in reparations.

From their offices in a building erected by slaves, leaders of the Virginia Theological Seminary announced early this month that they have created a $1.7 million fund for reparations, putting one of the oldest Episcopalian schools at the forefront of a movement among universities and other groups seeking to reconcile slavery's enduring legacy in their organizations.

The endowment fund offers a model at a time when lawmakers and presidential candidates are studying how reparations may work nationally. At Virginia Theological Seminary in Alexandria — a school that did not admit black students until 1951 — the plan involves more than just writing a check.

The pot of money will be used to address "particular needs" of descendants of slaves who worked at the seminary, to create programs that "promote justice and inclusion," and to elevate the work and voices of African American alumni and clergy within the Episcopal Church, especially at historically black congregations.

Bishop Elizabeth Eaton, Presiding Bishop, Evangelical Lutheran Church in America, to Be the Opening Speaker at the Christian Unity Gathering



Elected as the ELCA's fourth presiding bishop at the 2013 ELCA Churchwide Assembly, the Rev. Elizabeth Eaton earned a Master of Divinity degree from Harvard Divinity School and a Bachelor of Music Education from the College of Wooster.

Ordained in 1981, Eaton served three congregations in Ohio before being elected bishop of the ELCA Northeastern Ohio Synod in 2006 and re-elected in May 2013.

In 2015, under Eaton's leadership, the ELCA underwent an extensive vision process to help this church journey faithfully and effectively together in the years ahead. The process resulted in Future Directions 2025, a strategic framework that serves shared leadership across the ELCA to realize common aspirations and better face the challenges of this church.
Bishop Eaton will speak at the opening worship service of the Christian Unity Gathering. The deadline to reserve a room at the conference hotel is September 20. Be sure to register today!
Lutheran Church Recognizes Emanuel Nine as Martyrs



On August 8, the Evangelical Lutheran Church in America (ELCA) approved a "Resolution to establish June 17 as the Emanuel 9 Day of Repentance". This action was voted on during the Churchwide Assembly of the ELCA which met in Milwaukee, Wisconsin by a vote of 887-8.

The ELCA is one of the largest Protestant mainline denominations in the United States counting 3 million members worshipping in 9000 congregations across the united states. It is also one of the least diverse mainline denominations with over 95 percent of congregants identifying as "White".

The resolution was authored by the Reverend Kwame Pitts, campus minister for the Augustana Lutheran Church of Hyde Park, Chicago. It was motivated by the fact that the murderer of the Emanuel Nine was a baptized member of an ELCA church. Also, two of the Emanuel Nine were educated in ELCA-affiliated Seminaries.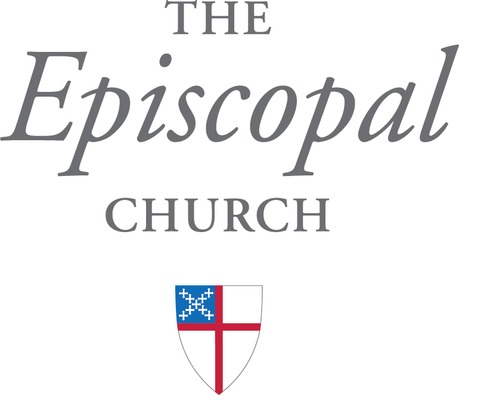 Racial audit of church leadership seen as step toward ensuring Episcopal culture of welcome

The Episcopal Church is one of the whitest Christian denominations in America. White Episcopalians make up 90 percent of church membership, according to the Pew Research Center, compared to a U.S. population that is 62 percent white.

Those are sobering numbers for a church committed to dismantling racism and segregation, said the Rev. Stephanie Spellers, the presiding bishop's canon for evangelism, reconciliation and creation care. "What that shows is, we as a church are grossly out of sync with the communities where God has placed us."

If the church is out of sync, it isn't out of hope. Spellers' staff distributed a survey to members of Executive Council and the House of Bishops last month, a first step toward painting a clearer picture of the racial makeup and culture of The Episcopal Church's leadership. The pool of respondents will broaden in the coming months to include churchwide staff members, the House of Deputies, and a sampling of leaders from three dioceses in each of the church's nine provinces.

Executive Council members' version of the survey starts by collecting basic demographic info before shifting to subjective questions about church processes, discrimination and racism, as well as whether respondents have felt welcomed, supported and respected in their roles. A preface to the survey states the results will provide insight into "experienced or observed inequities that might be connected to racism."
Cumberland's anti-incarceration weekend targets community's young men


They've seen the statistics, seen the toll it's taken on families—young men with so much promise making poor choices and then winding up behind bars. Now, one United Methodist church is doing its part to fight back.

On Aug. 16-17, Cumberland United Methodist Church, in collaboration with community partners, hosted Anti-Incarceration Weekend, two days filled with honest discussion about real consequences when people choose the wrong path.

Event organizer Dr. Anthony Hodge, pastor of Cumberland, said he envisioned the community coming together to get to know each other and rallying around younger males by forging collaborative and ongoing nurturing relationships.

Johnny Davis, who was serving a life sentence without the possibility of parole prior to his sentenced being commuted by President Barack Obama, served as keynote speaker for Friday's gathering. Davis served 15 ½ years in prison before his release, and he has seen firsthand the devastating cost of what happens when young men get locked up. Now he wants to do all he can to help prevent young people from getting caught up in the criminal justice system.

Webinar on racism, xenophobia and discrimination explores hard truths - and hopes for change

During a webinar on 9 September entitled "Racism, Xenophobia and Discrimination in North America," speakers and listeners across the world explored how we define racism, and how we can create a culture of inclusive communities.

Rev. Dr Angelique Walker-Smith, a member of the World Council of Churches (WCC) Central Committee, spoke of the consequences of slavery. Those include, she said, "robbery of identities of people of African descent, the legacy of resistance that has not accepted unjust practices and policies that have mitigated against the interest and prosperity of people of African descent, and inequitable polices and practices targeted against people of African descent."

Walker-Smith is the national senior associate for Pan African and Orthodox Church Engagement at Bread for the World, based in Washington D.C.

Archbishop Mark MacDonald, WCC president for North America, is the Anglican Church of Canada's first national indigenous Anglican bishop. He expressed appreciation for the webinar for addressing current challenges.

"I'm very grateful to be part of this discussion," he said. "Canada, along with the rest of North America, is in the midst of a massive and urgent struggle for truth, justice and reconciliation."

Climate change affects everyone and disproportionately affects those struggling to overcome poverty. 2020 will be a pivotal year for the United States and the world with a general election that will set the course for the next four years – with an enduring impact on climate and economic justice.



Save the Date for Ecumenical Advocacy Days 2020, April 24-27,

on re-imagining community for God's earth and people. Come to learn about the intersection of climate change and economic injustice, and to advocate for climate justice.

"As the indigenous people of Colombia we are part of . . .the environment created by God. Therefore, we ask that the mistreatment of 'Mother Earth' cease." Guaviare indigenous leader quoted in I

nstrumentum Laboris: The Amazon: New Path for the Church and Integral Ecology.





"We look for -- and speed the coming of -- the new heavens and a new earth, where justice is at home" (2 Pet. 3:12,13).
Serving as a leading voice of witness to the living Christ in the public square since 1950,
the National Council of Churches of Christ in the USA (NCC) brings together 38 member communions
and more than 40 million Christians in a common expression of God's love and promise of unity.