Subject: NCC Newsletter: WCC Successfully Concludes Assembly, Resources for New COVID-19 Booster and Child Tax Credit, Important NCC Fall Events
View this email online if it doesn't display correctly
WCC Successfully Concludes Assembly, Resources for New COVID-19 Booster and Child Tax Credit, Important NCC Fall Events
World Council of Churches Assembly Promotes Unity, Recommits to Peace and Justice
The 11th Assembly of the World Council of Churches took place in Karlsruhe, Germany, from August 31 to September 8, under the theme "Christ's love moves the world to reconciliation and unity".
The WCC Assembly is the highest governing body of the World Council of Churches (WCC), and normally meets every eight years. It is the only time when the entire fellowship of member churches comes together in one place for prayer and celebration.

A WCC Assembly is a special time in the lives of member churches, ecumenical partners, and other churches, as it brings together more than 4000 participants, from all over the world. It is a unique opportunity for the churches to deepen their commitment to visible unity and common witness. This makes a WCC Assembly the most diverse Christian gathering of its size in the world.

All the Assembly News can be found at the links below:
Greetings, NCC Friends and Supporters!

As we slowly bid farewell to the long days of summer and prepare ourselves for the cooler days of fall, a major part of the NCC's agenda is the annual 2022 Christian Unity Gathering (October 9-11). This is the third year in which we are holding a virtual CUG, and this year's event will again bear witness to the work that the National Council of Churches is doing to provide advocacy and action that shines light upon critical issues and works in the public square toward solutions.

Because of your long-term engagement with NCC, we're appealing to you to get involved! There are two ways in which your participation can make a tremendous difference. I am asking that, with God's help, you lend your support in both areas.

1. Registration
The 2022 CUG registration fee is a modest $25 to help defray costs. Please click the Register Now link and make plans to join us for engaging dialogue, impactful and relevant presentations, and conversations from leading scholars, preachers, educators, and thought leaders!
2. Financial Sponsorships

We are seeking sponsorships on three levels and each of the tiered levels of sponsorship offer different perks.

Gold ($300) – This level includes mention of sponsorship in the slide deck during sessions

Frankincense ($500) – Includes all the benefits of Gold plus display of sponsor logo in the Whova event platform, as well as mention in press releases about the event

Myrrh ($1000) – Includes all the benefits of Gold & Frankincense plus social media mentions on all NCC social media accounts.
Click on the Sponsor Now button below to partner in this important work and make your support for NCC known to our many participants.
I and the NCC team are grateful for your prayers and support as we journey together toward our annual gathering in October. Let's continue to work together for a cause greater than ourselves!

By the Grace of God,

Bishop Vashti Murphy McKenzie
Interim President/General Secretary
You are cordially invited to attend the "We the People: A Call to Prayer and Progress" on Thursday, September 29, 2022 at 6:00pm at Metropolitan AME Church 1518 M St NW, Washington, DC. On the occasion of the Congressional Black Caucus Legislative Weekend, we are gathering as moral leaders to redeem the soul of the nation as we kick-off 40 days to the midterm election, November 8, 2022.
RSVP: https://www.eventbrite.com/e/we-the-people-a-call-to-prayer-and-progress-tickets-415615084907
September is Voting Rights Month - Voter Empowerment: Check-up Sunday Every Sunday
"We were all made in God's image and likeness. Voter suppression on the basis of skin color is a throwing away of Imago Dei."
Jim Wallis,
Chair in Faith and Justice and the founding Director of the
Georgetown University Center on Faith and Justice
"The right to full participation of the person in political and civic life, including the opportunity: to vote by secret ballot…the right to vote is a basic human right."
from the 1963 NCC Human Rights Policy Statement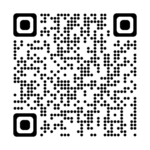 September is Voting Rights Month. The National Council of Churches issues a Call to Action to energize and empower voters to exercise their right to vote in upcoming elections and in every election. The right to vote with unfettered access to the ballot box is one of America's sacred trust. It was a hard-fought right and is a present hard-fought fight right now in our country.

NCC Voter Empowerment imitative partners with our communions and others to provide a Voter Resource Guide and the Voter Toolkit, from Faiths United to Save Democracy that contains information for a church-based plan of action. On Check-Up Sunday, people can use a QR code to check their voter status, verify ID requirements, poll locations, poll rules and regulations, voter registration deadlines, early voting and election dates and more. There are ideas to stimulate conversations at church and at home.

Register your communion, church and organization today to receive the Voter Empowerment Resource Guide. It's free. Click here to register: Go to https://nationalcouncilofchurches.us/voter-empowerment/ Use the hashtag #Vote Ready #NCC on your social media platforms.
NCC Seeks Director of Communications
NCC is looking to add a new Director of Communications to its team. Based at its headquarters in Washington, DC, the Director of Communications is responsible for all of NCC's outward messaging including press statements, social media, website, multimedia, and this newsletter! You can read the full job description on NCC's website and if this sounds like an opportunity for you please send your cover letter and resume/cv to jobs@nationalcouncilofchurches.us.
Deadline Approaching for Low/No Income Families to Receive Child Tax Credit, Stimulus Payments
Churches and faith based organizations are a vital link to families who have little or no income. Some may be members in your church community, others are served by you through your community ministries. Many however are not aware that they may be eligible for payments including the Child Tax Credit, stimulus payments, and other aid that has been distributed based on tax filings. By taking 15 minutes to fill out a simple form, these families can receive vital payments that can help them out. Even people without children who don't file tax returns can receive stimulus payments that they are entitled to. The deadline for claiming these payments is November 15.
Code for America in partnership with the White House and the Treasury Department have created a website for everyone to file a tax return so that they can receive the payments intended for them. Just go to GetCTC.org/ncc and sign up and complete the form. It takes just 15 minutes and could mean thousands of dollars for families who need it. Outreach materials to get out the word in your community are available at this link.
New COVID-19 Boosters Are Here, Get Your Free Vaccine Now!!
This week the CDC updated its guidance on COVID-19 booster vaccination. A new booster is now available that protects people from both the original COVID-19 strain as well as the more recent Omicron strain.
A single dose of Pfizer-BioNTech COVID-19 booster is recommended for individuals ages 12 years and older at least 2 months after your last booster or 2-shot primary series. A single dose of Moderna COVID-19 booster is recommended for individuals ages 18 years and older at least 2 months after your last booster or 2-shot primary series. You can find where you can get your booster by going to vaccines.gov. Make sure you select "Pfizer-BioNTech Booster" and/or "Moderna Booster" when you search.
In addition, Churches should be aware that 10-13% of the population of the United States

has not received even one COVID-19 vaccination

. Research has shown that people who are not vaccinated often live in rural communities and/or live in poverty. For those who are not vaccinated, the current surge is just as dangerous. Churches can share reminders that the COVID-19 vaccines are safe, effective, and FREE for all. Answers to frequently asked questions and myth busters about vaccines can be found on the Centers for Disease Control and Prevention website.
Annual Meeting of the Society for the Scientific Study of Religion:

Religion, Racial Unrest and Pandemics
The annual meeting of the Society for the Scientific Study of Religion provides scholars from across the social and behavioral sciences the opportunity to present their research, network with other scholars, meet with acquisitions editors from major publishing houses, and become familiar with current research. Each year SSSR meets jointly with the Religious Research Association (RRA) in late October or early November. A typical annual meeting includes three plenary sessions, several receptions, and approximately 450 papers in 140 sessions over the course of three days.

The SSSR+RRA 2022 Annual Meeting will be held at the Renaissance Baltimore Harborplace Hotel in Baltimore, Maryland on November 11-13, 2022. The theme of the 2022 Annual Meeting is

Religion, Racial Unrest and Pandemics.

Visit the Annual Meeting website for more information or to register.
If you find our newsletter informative, please forward it to friends and colleagues!
Your gifts helps us build a more just and equitable community that chooses grace over greed, love over hate, and faith over fear.