Subject: NCC Newsletter: #VOTEREADY, Governing Board Statement on 2022 Elections
View this email online if it doesn't display correctly
#VOTEREADY, Governing Board Statement on 2022 Elections
As Election Day Approaches, Make Sure You Are #VOTEREADY
"We were all made in God's image and likeness. Voter suppression on the basis of skin color is a throwing away of Imago Dei."
Jim Wallis,
Chair in Faith and Justice and the founding Director of the
Georgetown University Center on Faith and Justice
"The right to full participation of the person in political and civic life, including the opportunity: to vote by secret ballot…the right to vote is a basic human right."
from the 1963 NCC Human Rights Policy Statement
During Voting Rights Month in September, the National Council of Churches issued a Call to Action to energize and empower voters to exercise their right to vote in upcoming elections and in every election.
The right to vote with unfettered access to the ballot box is one of America's sacred trusts. It was a hard-fought right and is a present hard-fight right now in our country.

NCC Voter Empowerment initiative has partnered with our communions and others to provide a Voter Resource Guide and Voter Toolkit from Faiths United to Save Democracy that contains information for a church-based plan of action. On each Check-Up Sunday, people can use a QR code to check their voter status, verify ID requirements, poll locations, poll rules and regulations, voter registration deadlines, early voting and election dates and more. Included are ideas to stimulate conversations at church and at home.

Register your communion, church, or organization today to receive the Voter Empowerment Resource Guide. It's free. Click here to register: https://nationalcouncilofchurches.us/voter-empowerment/. Use the hashtags #Vote Ready, #NCC on your social media platforms.
National Council of Churches Governing Board Issues Statement on Upcoming Elections
"So then, whenever we have an opportunity, let us work for the good of all and especially for those of the family of faith." Galatians 6:10 NRSVue

As Election Day quickly approaches in the United States (U.S.) on Tuesday, Nov. 8, the National Council of the Churches of Christ in the USA (NCC) is encouraging those in our member communions, people of faith, and all Americans, to fully participate in the democratic process by casting their ballots during this election season. Elections are an opportunity for hope and a way to have our voices heard. Voting is the most important civic responsibility for citizens of the U.S. and a vital means to affect change for the common good. While elections are a source of hope each year – hope for furthering the causes of justice, equity, and peace – increasingly elections also serve as a focal point for political division, disinformation, and cynical power plays. NCC urges our member denominations to embrace the hope and opportunity that comes with this year's election and to reject the mean-spiritedness, division and rancor that have come to characterize American politics.

NCC is also gravely concerned about the current political climate, the violent rhetoric that has replaced honest political debate, and potential for violence during and after this year's election. This includes concerns about the possible upticks in anti-Muslim, anti-Jewish, and racist rhetoric, bigotry, and violence, as well as violent attacks against political figures because of their positions on the issues. Such attacks jeopardize our democracy and cause unnecessary harm.

Furthermore, the midterms are the first nation-wide elections since the January 6, 2021 insurrection. The investigations into it have revealed the insidious influence of extremists who seek to impose their will upon the entire nation. As was demonstrated on January 6th, this includes assaulting and attempting to kill law enforcement officers, duly elected representatives of the people, and others. NCC denounces these efforts in the strongest possible terms and supports the continued investigation and prosecution of all threats of political violence. We must learn to disagree without retaliation, coercion or using force against those who hold different opinions and beliefs, or vote differently than we do.

One place where we have witnessed both cynicism and hope on display is in the struggle for guaranteeing voting rights for all. Congress has failed to repair the damage done by the Supreme Court when it struck down the preclearance provisions contained in the Civil Rights Act of 1968. Consequently, states around the country have sought to make voting more difficult, especially for voters of color. This is unacceptable. And, many continue to make false claims about the results of the 2020 election as new revelations point to possible criminal violations of election laws in the attempts to steal the 2020 election. Now more than ever, people of faith must speak up for the protection of voting rights for everyone as well as respect for the lawful, peaceful transfer of power once election results are known. We encourage churches to engage the NCCs Voter Empowerment Campaign to make sure that their congregants are registered to vote (where registration is still available), know how to vote, help people in their community returning from incarceration restore their vote, and help people access their polling place during early vote or on Election Day. This effort reflects the commitment of our member communions to protect the right to vote and encourage everyone to exercise that right.

We recognize that this year's election comes in the midst of political, economic, moral, and social turmoil that only intensifies a sense of anxiety and uncertainty amongst the electorate. As people of faith, we must maintain hope and act for the common good of all by not only reaching out with charity but also organizing and expressing our voices in favor of compassion and justice through the ballot box.

Speaking on the great significance of voting, the late civil rights leader and long-serving member of Congress, John R. Lewis, said, "Your vote is precious, almost sacred. It is the most powerful nonviolent tool we have to create a more perfect union."

People of faith must not sit and wait — out of complacency, apathy, or frustration over current political divisions. We must exercise our right to vote even as we do our part to make sure that others also have their voices heard and that the common good is upheld by those in office. If we are to build a future in which every person can thrive, our voices are needed. Every voice must be lifted. Every. Vote. Counts. This and every election is the time to lift our voice, all voices, and vote. On or before November 8, the NCC encourages its communions, people of faith and all Americans to get out to VOTE!
NCC Interim President/General Secretary Keynotes 75th Anniversary of the Minnesota Council of Churches
On Saturday October 15, 2022, the Minnesota Council of Churches celebrated its 75th Anniversary, under the leadership of Board Chair, Presiding Elder Stacey L. Smith and Chief Executive Officer, Rev. Dr. Curtiss DeYoung. The event, held in Minneapolis, drew attendees from all over the state and included several members of George Floyd's family. Mr. Floyd would have turned 49 this year, on the same weekend. NCC communion leaders offered congratulatory greetings and Bishop Vashti Murphy McKenzie, delivered the Keynote Address.
NCC Concerned About Continued Detention of Griner, US-Russia Tension
The National Council of Churches USA is deeply saddened by the continued detainment of Brittney Griner in a Russian penal colony.

President Biden and the United States Department of State has classified her status as wrongfully detained. It is clear that Brittney Griner is being used as a political pawn in the midst of escalating tension between the United States and Russia over the war in Ukraine.

This war has cost the United States over $13.5 Billion since January 2021 and has led to inflation impacting everyday Americans. Threats of nuclear war from both sides has led to increased hysteria across the world bringing us to the brink of Armageddon.

Therefore, we call upon the United States of America to decrease tensions by committing to not use nuclear weapons and to pursue diplomacy to end the war in Ukraine and bring Brittney Griner home safely.

NCC Condemns Gun Violence in School Shooting in St. Louis, MO
The National Council of Churches (NCC) condemns the gun violence experienced in St. Louis, MO at the Central Visual and Performing Arts High School this past Monday. Two people were killed and seven people injured in this attack. Reports say that he forced his way into the building with an AR-15 style assault weapon before taking the lives of a 15-year-old student and a 61-year-old teacher. The shooter was a 19-year-old graduate of the school who was also killed in the attack.

As a nation, we are once again reeling from the pain and loss caused by a weapon of mass destruction. Once again, we are praying for healing from trauma for students and teachers at a school. The NCC will continue its advocacy against gun violence in America. We will pray for the families of those that were killed and those that were injured in and affected by this attack. And we will continue to work with our communions, with advocacy groups and coalitions and at the federal, state and local levels of government to seek legislative action for gun violence reduction.

Related Statements:
NCC Resolution on Ending Gun Violence
Invitation: Pan African Women of Faith Conference
The Pan African Women of Faith Ecumenical Empowerment Network will host their annual conference online at on November 17–18 from 8:00 am–noon. The conference will begin with an 8:00 a.m. orientation on November 17. Everyone is invited to be a part of the experience, which is formatted as two half-day sessions. The registration donation of $25 can be sent via Paypal: Paween.
Bystander Intervention Training to Stop Anti-Semitic Harassment
Right To Be stands in solidarity with the Jewish community, unequivocally. The President, Co-founder, and Lead Executive Officer of Right To Be, Emily May, said:

"Antisemitism is unacceptable, in any form — and we all have a responsibility to intervene to stop the hate and harassment. Here is my promise: I am committing organizational resources to make sure that everyone who wants to be trained in bystander intervention training to address antisemitism can be trained, for free over the next month."

Right To Be, in collaboration with T'ruah: The Rabbinic Call for Human Rights, has created a free bystander intervention to stop antisemitic harassment training to discuss forms of antisemitism that the Jewish community faces right now, from microaggressions to violence and give people ways to take safe, effective action.

Standing in solidarity is ultimately greater than any hatred, violence, or harassment!

A free training is available to the public via Zoom on November 2. To register, select a date click the link: https://zoom.us/webinar/register/WN_fvmVJOlMSxeRVbAva2e0Ig

In the event that the training fills up, the organization will release additional dates and times.
Ecumenical Patriarch Bartholomew Meets with King Charles III
From the Orthodox Observer
At noon October 25, 2022, His All-Holiness Ecumenical Patriarch Bartholomew met with His Majesty King Charles III at Buckingham Palace.

During their half hour private meeting, His All-Holiness expressed once again his condolences for the death of the King's Mother, Queen Elizabeth II, as well as his prayers and best wishes on behalf of the Mother Church for a successful and fruitful reign. The Patriarch also mentioned the centenary anniversary celebrations of the Holy Archdiocese of Thyateira and Great Britain, as well as other topics of mutual interest.

At the conclusion of the private meeting, His All-Holiness presented the venerable members of the Patriarchal delegation: Their Eminences Archbishop Nikitas of Thyateira and Great Britain, Metropolitan Theodoritos of Laodicea, and Metropolitan Athenagoras of Belgium.

Also present were His Excellency Ioannis Raptakis, Ambassador of the Hellenic Republic to the United Kingdom; and His Excellency Matthew Lodge, His Majesty's Ambassador to the Hellenic Republic.
EITC Added to GetCTC's Simplified Filing Tool - Deadline to File November 15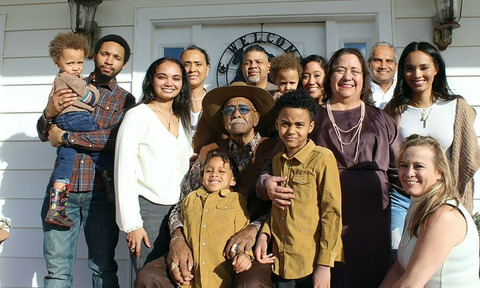 From now until November 15, eligible GetCTC clients in the 50 states and D.C., will be able to claim the Earned Income Tax Credit (EITC) using a simplified filing tool. To claim the EITC, clients will have to provide W2 paperwork, which they do not have to provide to only claim the Child Tax Credit or missing third stimulus payment. The tool's income limits remain the same: clients must earn less than $12,550 single or $25,100 married, and have less than $400 in self-employment income.

All clients directed to GetCTC.org will be given the option to choose if they want to add W2s for this additional money. Clients who select this option will be asked a few additional EITC qualifying questions and guided through entering their W2s. By reporting information from their W2s, clients will also be able to claim their federal tax withholding. Any client who chooses not to add their W2s or is ineligible for the EITC (including filers in Puerto Rico) can use GetCTC exactly as they always have. For more information about EITC functionality in GetCTC, watch this updated recorded GetCTC demo.

This critical program through GetCTC gets more money to families who need it. But this functionality is also an experiment. GetCTC will be tracking clients' experiences carefully to learn more about the barriers and to help advocacy efforts for key next steps in filing reforms.

Now is the time to do everything you can to send families to GetCTC.org. Updated outreach materials, available in 11 languages, can be found here.
If you find our newsletter informative, please forward it to friends and colleagues!
Your gifts helps us build a more just and equitable community that chooses grace over greed, love over hate, and faith over fear.