Subject: NCC Newsletter: Religious Freedom and 9/11
View this email online if it doesn't display correctly
Religious Freedom and 9/11
I want you to know the NCCCUSA stands in solidarity with the people of Armenia at this difficult moment in the history of your nation. We have called for the United States to provide humanitarian aid for the people of Artsakh who were forced to flee their homes during the unprovoked attack by Azerbaijan and Turkey that displaced more than 50,000 ethnic Armenians.
We have asked the United States to actively negotiate the safe return of Armenian soldiers and citizens who are being held in violation of the ceasefire agreement.
And for many years we called on the United States to recognize the Armenian Genocide and we celebrate that on April 24 President Biden recognized the genocide.

All of these calamitous events—the Armenian Genocide, the tragedy of 9/11, the subsequent wars our nations have fought—are related to our theme of religious freedom because if we do not respect the right of everyone to freely and peacefully live out their faith we are doomed to more war and suffering.

The First Amendment of the United States Constitution states that "Congress shall make no law respecting an establishment of religion, or prohibiting the free exercise thereof; or abridging the freedom of speech, or of the press; or the right of the people peaceably to assemble, and to petition the Government for a redress of grievances" and the 14th Amendment to our constitution states that all citizens should have equal protection under the law.

We have been on a long road in the United States to live out those words and to ensure that everyone can exercise their faith freely and peaceably. The NCCCUSA recognizes the importance of being in discussion with people of other faiths and we therefore maintain formal dialogues with Jews, Muslims, Buddhists, Hindus, and Sikhs so that we can stand in solidarity with one another and protect one another's right to worship.

Religious freedom requires that we do no harm to others, that we do not discriminate against others in the public sphere, that we do not restrict the teaching of science, that we do not force others to follow the rules of our religion, that we do not tell others whom they can marry, and that we do not restrict the travel of others because they are adherents of a different religion. We believe it is healthy for houses of worship to avoid endorsing political parties and candidates, thereby becoming centers of partisan politics beholden to candidates and parties.

Religious freedom reinforces, rather than diminishes, other human rights and the overarching dignity and rights of all persons. We have this dignity because each of us is created in the image of God. Being free to choose one's belief and practice, or none at all, is part of this sacred worth.

We must oppose any claims to the right to impose one set of religious beliefs onto others. We must oppose all cases where religious freedom is ignored and abused.

The Bible makes clear that, as part of their created nature, humankind is made in the image of God: "Then God said, 'Let us make humankind in our image, according to our likeness…So God created humankind in his image, in the image of God he created them; male and female he created them." (Genesis 1:26-27 NRSV)

Religious persecution has been common in the history of civilization. We must urge policies and practices that ensure the right of every religious group to exercise its faith free from legal, political, or economic restrictions. We must condemn all overt and covert forms of religious intolerance, being especially sensitive to their express and media stereotyping. We must assert the right of all religions and their adherents to freedom from legal, economic, and social discrimination.
Today, the world's many faiths play a crucial role in building peace with justice in local communities and at a global level. Interreligious relationships build bridges of understanding between peoples in an increasingly interconnected world. These connections, which include exploring both differences and common ground, are vital as we seek to understand one another and find mutually beneficial ways to support one another.

Public and sometimes violent acts of racism, white Christian nationalism, anti-immigrant attitudes and xenophobia, along with rising incidents of anti-Jewish, anti-Muslim and other forms of religious bigotry sometimes committed in the name of Christianity, have created an urgency for the churches and the broader culture to recognize the imperative of interreligious engagement for peace-making locally, nationally, and globally.

It is in this ever-changing context that the NCCCUSA has recognized the increasing necessity of interreligious engagement by continuing its longstanding Jewish- and Muslim-Christian dialogues, adding new dialogues with Buddhists, Hindus, and Sikhs; strengthening its participation in interreligious coalitions, such as the Shoulder-to-Shoulder Campaign to combat anti-Muslim bigotry; and bolstering its advocacy with interreligious partners on US public policy issues. While our churches may engage individually, we have a shared commitment to doing this interreligious work ecumenically. This shared commitment is based in the Lund Principle—a guiding value of the ecumenical movement—that churches should act together in all matters except those in which deep differences of conviction compel them to act separately.

Our goal is the same as the theme of this conference: to promote freedom religion and preserve the spiritual, cultural, and historical heritage of humanity.


NCC's annual Christian Unity Gathering (CUG) will be held virtually on October 11 - 12, 2021 with the theme, "In New Wineskins: From Pandemics to Possibilities to Promises," based on the scripture in Luke 5:37-39. The event is free to attend.
And no one puts new wine into old wineskins; otherwise the new wine will burst the skins and will be spilled, and the skins will be destroyed. But new wine must be put into fresh wineskins. And no one after drinking old wine desires new wine, but says, "The old is good."
This year's CUG will explore how church life has changed and what our hope is for the church as the global community struggles to emerge from its pandemics and economic crises while at the same time continuing to grapple with the racial reckoning that is happening in our nation and the world. Can we discard the old wineskins? What will it take to go beyond conversations on racism to fully incorporating equity and racial justice in our churches? Where are new models of racial reckoning/reconciliation?

Together, we will explore how to move people forward as we negotiate those who are lamenting the old and those embracing the new as well as the spaces where both are happening at the same time. Will you join us to go beyond how we "always do it" and get to a place of possibilities? We invite you to join us virtually to explore what churches must do to honor old wineskins while embracing new ones and God's promises for a new path forward.

We are very excited to announce that

Dr. Robin DiAngelo

has agreed to present! In 2011 she coined the term White Fragility in an academic article which has influenced the international dialogue on race. Her book,

White Fragility: Why It's So Hard For White People To Talk About Racism

was released in June of 2018 and debuted on the New York Times Bestseller List, where it has remained for over three years and been translated into 10 languages. Her follow up book,

Nice Racism: How Progressive White People Perpetuate Racial Harm

was released this past June.

S
he is an Affiliate Associate Professor of Education at the University of Washington and holds two Honorary Doctorates. She is a two-time winner of the Student's Choice Award for Educator of the Year at the University of Washington's School of Social Work. In addition to her academic work, Dr. DiAngelo has been a consultant and trainer for over 20 years on issues of racial and social justice.
For 2021, we will be using an online event service called Whova. You can sign in on the website using your laptop or computer, or you can download the app for your phone or tablet. Registration for CUG is free but donations are always welcome! We hope you will join us!
NCC Statement on 20th Anniversary of 9/11
The National Council of the Churches of Christ in the USA (NCC) remembers the victims of the attack and prays once again that the memory of those who died that day will be eternal. We pray for the physical and mental healing of those who are still suffering from related injury and for the loved ones of all who died on that tragic day 20 years ago. The ashes from the destruction have dissipated but the residue remains as our lives, communities, nation, and world have changed forever.

Heal me, O Lord, and I shall be healed;
save me, and I shall be saved;
for you are my praise.
--Jeremiah 17:14 NRSV

We remain grateful to all of the first responders and others who courageously acted to save lives and to help those in need as chaos and devastation ensued in New York City, Washington, D.C. (at the Pentagon), and in Shanksville, Pa. We also give thanks for the witness of the many pastors, clergy. and lay leaders who provided food, water. and shelter to those working at the crash sites; opened churches to provide sacred space to those who needed it; volunteered and offered spiritual guidance and counseling; held prayer services; and otherwise rallied to support those hurting and in need of comfort. Our nation banded together in so many meaningful ways—memories that keep us hopeful as we now struggle with historic division in our country.

The NCC cannot disregard what has happened in the U.S. and around the world since that fateful day. The U.S. invaded two nations - Afghanistan and Iraq - and is left with the ruinous aftermath of these wars. The war on terror in Iraq lasted eight years, and the country is still unstable. The war in Afghanistan is only now ending after 20 years and the future of the Afghan people is in question. The lives lost in these wars – American, Allied, Afghan, and Iraqi – measure in the hundreds of thousands. We pray for the dead, for those who mourn them, and for those left behind to pick up the pieces of their societies. May they find comfort and know God's protection during the ongoing hostilities.

It is also impossible to ignore the bigotry and violence that was unleashed on Muslim Americans and Arab immigrants following September 11th. In response to this spreading hate, the NCC reinvigorated its Muslim-Christian dialogue, so that our Muslim neighbors would know they had widespread support within the Christian community. This was expanded into interfaith ally-ship with the Muslim community, through the inception of the Shoulder-to-Shoulder Campaign, a coalition that still works to counter anti-Muslim sentiment. The NCC pledges to continue these efforts.

During the rescue and recovery efforts at Ground Zero and, later, the planning and construction of the new One World Trade Center, the U.S. demonstrated a spirit of camaraderie. As we mark the occasion of the 20th anniversary of 9/11, we implore our fellow Americans to remember our past goodwill and to work towards ending the toxic divisions in our country. The many issues that face us—not the least of which is the continuing deadly spread of the COVID-19 virus, anti-Black racism, growing anti-immigrant sentiments, Christian nationalism and white supremacy, racial hatred against Indigenous and Asian and Pacific Islanders, increasing economic disparities, voter suppression, climate change, and mass incarceration—demand our collective response and beckon us in this moment to reiterate our commitment to working together to bring about justice, reconciliation, and healing in this fractured world.

Acknowledging these challenges which we are called to address, the NCC and our member communions envision what can be built through dialogue, collaboration, and prayer and commit to continue our work to bring justice and hope to all people.

The NCC and its member churches look forward to later this year, when the Church of St. Nicholas, the only house of worship destroyed at Ground Zero on that day, reopens. We will join our member communion, the Greek Orthodox Archdiocese of America, as it celebrates the opening of the doors of this resurrected parish community (and now national shrine) to the world.

As we are all children of God, we urge one another to clear the ruins and to build anew, recognizing that each of us is fully human and made in the image of God.



Previous Statements:



A Statement of the National Council of the Churches of Christ in the USA -Adopted Unanimously by the NCC General Assembly November 15, 2001

Peace delegation to Iraq from Dec. 27-Jan. 3, 2002/3 - NCC-led religious leaders mission to Iraq concludes

A Message Following the National Council of Churches' Pilgrimage to the Holy Land, September, 2017


RNS Article on Interfaith Relations since 9/11
Rev. Joan Brown Campbell former NCC general secretary, and Dr. Tony Kireopoulos, NCC Associate General Secretary, were interviewed about the interfaith work that has evolved over the past twenty years for the Religion News Service article,

"

9/11 became a catalyst for interfaith relations and cooperation" written by Adelle M. Banks.
Dr. Tony Kireopoulos, NCC Associate General Secretary, has contributed a reflection:

Remembering 9/11, Twenty Years Later

.
COVID-19 Pandemic Response:
Roundup of Essential Links
How to Help Families File for the Child Tax Credit
The Child Tax Credit (CTC) in the American Rescue Plan provides the largest CTC ever and brings historic relief to the most working families ever. A new CTC Tool allows families that do not have a tax filing obligation access to this important financial help. Find it here in English and in Spanish.

A guide for navigators and assisters outlines each step and provides responses to common questions.

The GetCTC demo video in English provides a quick tour of how to use GetCTC, the simplified tax filing portal.

Assyrian Church Elects Patriarch from the US
On Wednesday, the Assyrian Church of the East elected Mar Awa Royel as their new patriarch after Mar Gewargis III Sliwa stepped down due to health reasons. He is the first American-born bishop of the Assyrian Church of the East and he previously presided over the diocese of California. In 1933, the seat of the Assyrian Church was moved from the Middle East to the United States. Then in 2006, construction of a new patriarch began in Erbil which is in the Kurdistan Region of Iraq.
Finally Telling the Truth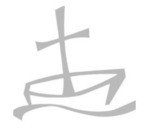 Last year, the Minnesota Council of Churches began ten-year effort of "truth telling, education and reparations work." They are holding their first truth telling event, Minnesota's Racial Legacy: Finally Telling the Truth, on September 24-25, 2021 at Plymouth Congregational Church, 1900 Nicollet Ave S, Minneapolis, MN 55403. This event will be available through online streaming. Friday's event is from 7:00pm until 9:00pm (CST) and on Saturday, programming runs from 9:00am until 1:00pm (CST).

The keynote speaker for Friday is Christine Diindiisi McCleave, CEO of the National Native American Boarding School Healing Coalition, and the Saturday keynote speaker is Dr. Yohuru Williams, Distinguished University Chair and Professor of History and Founding Director of the Racial Justice Initiative at the University of St. Thomas. Saturday's event will culminate with a panel discussion with distinguished Native American and African American community members, followed by an announcement of next steps in their work.
Historic Climate Change Statement
A "Joint Message for the Protection of Creation" has been issued by Ecumeniocal Patriarch Bartholomew, the Archbishop Justin Welby of Canterbury, and Pope Francis. This is the first time that the three leaders have ever issued a statement together.
If you find our newsletter informative, please forward it to friends and colleagues!
Your gifts helps us build a more just and equitable community that chooses grace over greed, love over hate, and faith over fear.