Subject: NCC Newsletter: Final Days Before the Election
View this email online if it doesn't display correctly
Final Days Before the Election
I have been blessed to travel the world extensively over the past 40 years. In fact, it was 40 years ago this month that I arrived in Fiji to work for the Pacific Conference of Churches. I have discovered that most people are very fond of Americans and of the United States although they are often dismayed by our foreign policy and many have been deeply wounded by military ventures and covert operations undertaken by our spies.

As we approach this fateful election, I have heard from church leaders around the world. They are deeply concerned for the future of our nation and they are intensely interested in the outcome of our election. Further, they are shocked by our response to the pandemic and the huge numbers of people who have fallen ill and died.

Meanwhile, my life has been consumed by anticipation of our election, just a few days away. I have been involved in zoom meetings, strategy sessions, and prayer meetings. Statements have been issued and election crisis task forces have been created. Election resources abound.

In the midst of all this, I suggest three principles be adhered to:
*Patience should be exercised. Although I am as eager to learn the election results as everyone, we will all survive if we do not learn the winner on election night.
*Every vote should be counted. This is of course only right and fair.
*Nonviolence is the only way. Although passions are running high, there is no excuse for violence.

I have faith that conditions will improve in our nation, but I know it will require a concerted and responsible effort by each individual and institution in our society to re-knit a fabric of love and care. God is with us.


Grace and Peace,

Jim

STATEMENT OF THE GOVERNING BOARD OF THE NATIONAL COUNCIL OF THE CHURCHES OF CHRIST IN THE USA
"Breathing New Life into Our Nation: Repentance, Re-formation, Reparation"
I can't breathe. These words, uttered through the mouths of dying African Americans who fell victim to racial injustice at the hands, and knee, of law enforcement officers have reverberated through our nation and around the world, calling us to a deeper level of reflection and engagement while pushing us to redefine who and what our nation will be.

Indeed, our nation stands at a precipice. We are facing a moment of decision: Will we work to live up to the ideals upon which our nation was founded? Or, will we allow divisions, fear and hatred of others to rule the day? Can we stand united and love our neighbors, especially those who are not just like us? As Rev. Dr. Martin Luther King, Jr. prophetically asked decades ago, will we choose chaos or community?

As racial injustices plague the country, the novel coronavirus pandemic rages nearly unchecked, and an economic crisis plunges millions into poverty, we find ourselves at a point from which we can fall into an abyss of further division, destitution, and despair, or from which we can move back from the brink, by faith, to a place of justice, restored hope and healing. In the midst of these simultaneous crises, and as we celebrate 70 years of public witness in the fight for justice, we, the National Council of the Churches of Christ in the USA (NCC), call on our churches to work even more faithfully and diligently to partner with God in breathing new life into our nation – a nation struggling to recover from the sins of the past and chart a healthier, more just way forward.

When looking out over the devastation of dry bones in a valley, God asks the Prophet Ezekiel a question that we must seek to answer today, "Can these bones live?" As the question hovers, God's promise comes to us in these words spoken through the Prophet: "Thus says the Lord God to these bones: I will cause breath to enter you and you shall live" (Ez 37:5, NRSV). These words challenge us today as we see dry bones, yet declare with God's help and our persistence new breath and new life into the soul of our nation.

In speaking to the crises facing our nation, we approach these issues from a decidedly biblical and ethical mandate. Nothing less than radical hospitality and love, generosity and sacrifice are necessary to secure a new era of justice and peace.

We recognize that the sin of racism has left our nation unable to breathe unencumbered and in desperate need of repentance, re-formation and reparation. We cannot move forward in new life collectively if we continue to allow racism and white supremacy to wreak havoc in every aspect of our society. This sin has plagued our nation since its inception, and seems to be making a comeback. Since the land was stolen from indigenous peoples and their communities devastated, and the first Africans were brought here and enslaved in 1619, more than 400 years ago, we have witnessed the atrocities borne out of legislated racial hatred and vitriol. We witness this in continuing notions of white superiority and the realities of white privilege. We witness this when we can turn a blind eye to violence perpetrated against any person of color simply because of the color of their skin. We witness this when we allow our government to separate children from their families, and put them in cages. We witness this when polluted air and water infect poor communities, in many cases rendering children of color unable to breathe because of asthma and debilitated by deadly levels of lead and other toxic substances in their water. We witness this in every institution and system in our society—in education, criminal justice, health care, housing and banking practices, and in our churches and theologies that we have embraced. Enough! We denounce white supremacy in all of the ways it shows up in our society. It is time for us to repent, to re-form, and to repair the damage that has been caused.

We express our admiration and thanks to those who have engaged in prolonged peaceful protests against racism, in a movement that has brought about this moment when real change can take place. We join our voices to theirs in demanding this change that will give us new life and a new way of being. We join them in insisting on reforms in policing and criminal justice, in banking and housing practices, in education and countless other aspects of systemic racism. We join them in calling for a new level of accountability for our churches and even within ourselves. We join them in witnessing to the possibility of establishing what Dr. King called the "Beloved Community." And, as we do so, we call upon our government to join us in taking a leadership role in this work, especially to address the need for reparations for those who have suffered from the legacy of racism.

With regard to the global pandemic, which has taken the breath out of the bodies that have been infected by it, we call our nation to take extraordinary measures to defeat it. A coordinated strategy led by the federal government is essential to mitigate its spread; to safely develop a vaccine against it; and to provide personal protective equipment to all who need it. Requiring everyone to wear masks, observe physical distancing, and avoid gathering in crowds are reasonable acts of service for Christians to make sure that we are doing our part to protect the lives of the most vulnerable among us. We lament the time that has been lost to take these simple steps, and we demand that our government take swift and immediate action to set our country on the right path.

We are thankful that most of the 38 member communions of the NCC, and the 100,000 local congregations and 30 million adherents who comprise those communions, have been careful, responsible, and a model of right behavior in response to the coronavirus pandemic. Church buildings have been closed for months to in-person worship, but our communities have responded in innovative ways in order to sustain our people spiritually and practically. More so, they have given witness to all that being church is first and foremost demonstrated through the love and care we show to one another. Certainly, we yearn for the day when we will gather again in our sanctuaries, but in the meantime we will continue to express our love for one another by refusing to unnecessarily expose anyone to the coronavirus.

Most of all, our hearts ache for the more than 227,000 lives lost to date due to Covid-19, and we pray for the more than 8.8 million people, and counting, who have tested positive for the virus. Likewise, our thoughts are with the millions of people in this country who have lost their jobs due to the impact of this global pandemic. It is not lost on us that a disproportionate number of those suffering come from communities of color; it is also not lost on us that much of the economic hardship could have been avoided had the response to the pandemic been taken seriously from the beginning. As we call upon our government officials to lead us in a better way, we note our gratefulness beyond measure to the medical personnel and other essential workers who have shown us the better way, and who have given sacrificially of themselves to help and serve their neighbors. We also give thanks for the pastors, clergy and lay leaders who have ministered to those who have fallen ill as well as to families who have lost loved ones during these trying times when our normal customs and practices have been set aside in an abundance of caution.

Furthermore, we call for courage and conviction for our elected officials, faith and community leaders to address the global pandemic, economic hardship, and racism at a moment when we are in the process of voting to decide on the future direction of our nation. This is a moment for our leaders to go above and beyond political partisanship, taking extraordinary measures to ensure a free and fair election for every eligible voter on and leading up to November 3rd. We denounce efforts to suppress votes as well as words, social media posts, actions, and outright lies that discourage voting in this historic and critical election and those that deepen divisions among us that will last beyond Election Day. And when the votes are counted, as has long been the history in this country, the results must be respected and a peaceful transfer of power must occur if merited. To this end, we call upon our government leaders, candidates, and indeed all citizens to refrain from words and actions that would erode or bring into question our democratic processes.

The National Council of Churches marks its 70th anniversary during this particularly challenging and trying year as fragilities have been exposed and systemic injustices laid bare. Howard Thurman once said, "All around us, worlds are dying and new worlds are being born." We thank God for the gift of the one ecumenical movement that brings us together, as churches and as individual people of faith, to witness to and do the work for the new world that can be—a world of God's kingdom on earth as it is in heaven.

May God indeed breathe new life into the soul of our nation. Amen.
WCC Issues Statement on Extremist Attacks in France
World Council of Churches interim general secretary Rev. Prof. Dr Ioan Sauca expressed solidarity with the churches and people of France, and condolences to the families of the victims, in the wake of extremist attacks in Nice on October 29, 2020.
NCC Signed On Statement Addressing the NDAA
Our religious traditions call on us to work for peace and take action in the face of injustice. We joined other faith-based organizations with strong convictions about the dignity of all people to call on the Members of Congress to negotiate this year's National Defense Authorization Act (NDAA) to ensure that the final version of the defense bill includes limits on the 1033 program and a prohibition on the use of funds for nuclear testing. Congress put us on track to continue wasting billions of dollars on weapons and war. The 1033 Program is associated with increased use of violence by the departments that receive the gear, and exacerbates the injustices of law enforcement violence against Black and brown communities.

Election Messaging and Resources
We want to help prepare everyone to exercise their civic responsibility by voting safely and fairly. Expectations about in-person voting differ by state, county, and even local polling station. Geographical location is one factor to consider. There are also: Voter ID requirements, weather, and COVID-19 regulations to keep in mind as voters plan to visit the polling station. Advise voters to be prepared for the weather and changes due to COVID-19. Share suggestions such as: Bring snacks. Bring water. Bring music. Bring a chair.
Election Protection Hotlines:
English 866-OUR-VOTE 866-687-8683
Spanish/English 888-VE-Y-VOTA 888-839-8682
Asian Languages/English 888-API-VOTE 888-274-8683
Arabic/English 844-YALLA-US 844-925-5287




It's Going To Take Longer This Year To Count Votes


We strongly encourage all of our partners to start sharing messages to prepare everyone for the possibility of a prolonged vote counting process. Remind your members that every eligible voter should have their voice heard and their vote counted. It's going to take longer to count the votes and verify a winner in this year's election but that's a good thing because people stayed safe and more people voted. We are all better off when more people vote. The U.S. has always held elections and upheld the results even in times of great crisis - amid the Civil War, Great Depression and both World Wars. Not it's our turn to prove that nothing – even a global pandemic – will stand in the way of our democratic commitment to voting. We need to be patient so election officials can take the time to make sure we #CountEveryVote.
Faith in Public Life has a campaign to provide messaging on counting every vote which should be shared widely.

Be a Volunteer Chaplain at polling sites of vulnerable voters on election day. Help Protect the Precious Right to Vote in key states (Alabama, Arizona, Florida, Georgia, Michigan, Ohio, Pennsylvania, North Carolina, and Wisconsin.) Lawyers and Collars brings together faith leaders, working in partnership with attorneys, and civic engagement organizations to involve communities of faith in voting rights education and protection. The initiative is dedicated to protecting our most vulnerable citizens and protecting the right to vote for all.
Oklahoma Church Coalition Launches Anti-Hate Campaign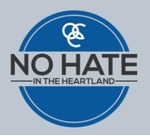 A statewide coalition of faith groups released a theological statement condemning racism and discrimination on Friday, launching a new year-long anti-hate campaign called "No Hate in the Heartland." The Oklahoma Conference of Churches moved forward with its new statement even though one of its members, the Roman Catholic Diocese of Tulsa, withdrew from the coalition because of it. The Rev. Shannon Fleck, the conference's executive director, said the diocese balked at language that included the LGBTQ community as a group in need of inclusion and anti-discrimination measures. Other denominations represented include: African Methodist Episcopal, African Methodist Episcopal Zion, Cooperating Baptist Fellowship. Christian Methodist Episcopal, Evangelical Lutheran Church in America, Mennonite Church, Presbyterian Church USA, Progressive Oklahoma Baptist State Convention, Reformed Church in America, Religious Society of Friends, United Church of Christ. Several individual churches and faith organizations are part of the coalition, as well.
Thursdays in Black Created Awareness of Domestic Violence
October is National Domestic Violence Awareness month in the United States and Canada observes this special month in November. WCC's created a simple campaign, Thursdays in Black, in which everyone was asked to wear black on Thursdays then share photos on Twitter, Facebook and Instagram, using hashtags #ThursdaysinBlack and #WCC. Black is used as a color of resistance and resilience.

In a video released on October 22, 2020, Elizabeth Eaton, presiding bishop of the Evangelical Lutheran Church in America, and Susan Johnson, national bishop of the Evangelical Lutheran Church in Canada, are promoting awareness of domestic violence and offering support through the Thursdays in Black Campaign for a world free from rape and violence.
One-hour Virtual Prayer Meeting for Peace and Healing


Men's ministry leaders in The United Methodist Church, the African Methodist Episcopal Church, the African Methodist Episcopal Zion Church and the Christian Methodist Episcopal Church will hold a one-hour virtual prayer meeting for peace and healing, in preparation for the Nov. 3 U.S. election. The meeting is set for 11 a.m. U.S. Central time October 31, 2020.
Episcopal Church 'Holding on to Hope: A National Service for Healing and Wholeness'


Holding on to Hope: A National Service for Healing and Wholeness, with a combination of live and pre-recorded elements, will be live streamed on November 1, 2020, from the Washington National Cathedral at 4:00 p.m. EST. The service, available in English and Spanish, will create a common space for us to come together to mourn, confess, and seek guidance as we look not only to our own interest but to the interest of our neighbors and country as well.

Nagorno-Karabakh: Context and Consequences


Join the Office of Public Witness, the Presbyterian Ministry at the United Nations,and World Mission,for a webinar: Nagorno-Karabakh: Context and Consequences on Wednesday, November 4, 2020 at 12 pm ET. Hear from an award-winning journalist and learn about the history of Presbyterian work with the Armenian community. Tune in to find out how you can help support our faith partners on the ground and press for a diplomatic solution to the conflict. Register at this link.

Be Sure to Watch and Share NCC's Recent Events!
Christian Unity Gathering (CUG):

Breathing New Life Into Our Nation
Opening Remarks from Dr. James A. Forbes and Session 1 - Repentance with Keynote Speakers Dr. Chanequa Walker-Barnes and Rev. Jonathan Wilson-Hartgrove Watch Repentance.

Session 2 – Re-formation: Protests, Policies, Polls and the Pandemic Watch Re-formation.

Session 3 – Reparation: Looking Back-Looking Forward Watch Reparation.
Closing Worship and Memorial Service
The Impact of the Trump Administration on the Churches in Cuba
Viewers have to turn on captions and use the auto translate feature to view the translated subtitles.

New Disasters & Religions App
The Disasters & Religions presents easily accessible religious literacy and competency information on 27 unique religions, from Baha'i to Zoroastrianism, including 12 Christian denominations. On the app, users—including religious leaders, chaplains, first responders, government workers, disaster and public health emergency professionals and volunteers—will be able to navigate information by either religion and see tips by topic areas. Like crises before it, the COVID-19 pandemic has revealed the importance of government agencies partnering with faith organizations, which are on the frontlines of responding to crises in their communities.
Walter Wink & June Keener Wink Fellowship Nomination


The Walter Wink & June Keener Wink Fellowship is intended to inspire new generations
to carry on the true spirit of their work. The one-year
Fellowship will provide s $25,000 award; opportunities to leverage local, regional, and national FOR networks to elevate their work and ideas; a platform to present their work to international audiences; and, opportunities to engage and learn from sister movements; and, support through FOR to undertake new aspects of their work or deepen work already underway.
Please send an email to winkfellowship@forusa.org with the following information by November 15, 2020.
• The nominator's name, title, complete contact information
• The nominee's name and complete contact information (we will forward an
application to your nominee for them to complete)
• A brief justification (no more that 250 words) for why the nominee should be
considered for the fellowship
Include the word NOMINATION along with the candidate's name in the subject line.