Subject: NCC Newsletter: Continuing To Condemn Racism and Hatred, Seeking Lasting Change
View this email online if it doesn't display correctly
Continuing To Condemn Racism and Hatred,



NCC Newsletter
From Jim: Is a Change Gonna Come?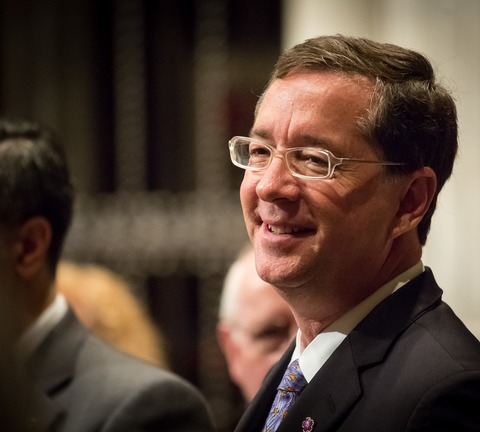 A big question at this moment is whether the protests, demonstrations, and activism taking place in the wake of the murders of George Floyd, Ahmad Arbery, and Breanna Taylor (to mention only a few) will lead to lasting change.
Understandably, many are skeptical. They say they have seen this before. Others note that something feels different, that the level of anger is higher than ever, that more white people are joining the struggle.

Without a doubt, the forces of white supremacy are resisting change. They deny the existence of systemic racism, tweet out clips of old white men shouting "white power", denounce Black Lives Matter as hateful, and defend Confederate monuments.

I am one who is hopeful real progress will be made. I know the National Council of Churches and its member communions are committed to anti-racism. Some of our churches have one foot in the U.S. and one foot in Greece, Armenia, Egypt, India, and elsewhere and these churches are speaking up against racism as never before.
Predominantly white churches with deep roots in the U.S. are holding town halls, webinars, conversations, prayer services of lament, repentance and commitment, undertaking acts of reparation, and creating anti-racism teams and task forces.
There are white people who care deeply for racial justice. Many are involved in soul-searching, questioning attitudes and assumptions, experiencing deep discomfort. They desire to be active agents of change.

Public opinion has long been out in front of politicians on health care, economic justice, environmental justice, gun control, mass incarceration, peace, and anti-racism. We all know Frederick Douglass' famous quote: "Power concedes nothing without a demand. It never did and it never will." I pray this is a moment when our political leaders will catch up with those of us who desire a more just and peaceful society.


Meanwhile the COVID-19 pandemic is accelerating in the United States where infections in one day have just exceeded 50,000 for the first time. More than 2.6 million total cases have been reported this year. It is a very frightening time. My family has been practicing social distancing, wearing masks, and avoiding crowds for months, but we still worry, particularly now. I am over 60. Last year this was not viewed as old, but now it's a risky age group to be in. I know my family wonders what would happen to them if I perish and I don't have an easy answer for them.
I do know that God is with us as we struggle against racism and COVID-19. And as was the case in the old joke about the man who waved away repeated offers of assistance during a flood because he was sure God would save him but then drowned because he failed to realize God had sent those people to help him, so too must we utilize the tools God has provided us—prayer, action, science, common sense—to do justice, love kindness, and walk humbly with God.
Acts of Racial Injustice - Letter to American Baptists from Interim General Secretary Dr. C. Jeff Woods
The death of George Floyd has caused widespread pain, rage, protests, and violence in Minneapolis and across the United States. I appreciate the input received from officers of the Regional Executive Ministers Council, members of the National Executive Council, and others in constructing a response to this event. While American Baptists have never advocated violence, we grieve with those feeling the pent-up pain from years of racial discrimination and injustice. The horrifying video captured at the corner of Chicago Avenue and 38th Street in Minneapolis has released years of frustration that can never be fully understood by those who have not consistently lived with injustice historically and presently.

Acts of current racial injustice as well as the effects of historic racial injustices have been brought into the light in recent weeks as we recognize that African-Americans have been disproportionately impacted by COVID-19. In a recent study, the Centers for Disease Control found that 45% of individuals for whom race or ethnicity data was available were white, compared to 55% of individuals in the surrounding community and that 33% of hospitalized patients were black compared to 18% in the community. Unequal access to healthcare, jobs, education, and training have all been influenced by the racialized society in which we continue to live.

Unfortunately, acts of violence have been cast upon many ethnically distinct groups within our congregations and among our international partners. Many Chinese as well as Asian-Americans are being targeted, harassed, and even physically attacked because of comments made about COVID-19. In Malaysia, we are hearing reports of the government using information collected from the treatment of persons affected by COVID-19 for deportation despite earlier statements that no one who sought medical services for the coronavirus would be arrested based on their immigration status.

Racism and Xenophobia have deep roots in American history and culture and wrongs cannot be righted overnight. While expeditious action is critical to the pursuit of justice for George Floyd, dialogue, conversation, systemic change, and continued acts of justice to curb the sources of prejudice and discrimination are needed.

Malankara Patriarch Archbishop Mor Titus Yeldho Statement on Racial Injustice
In this deeply troubled time, terrible acts of injustice and violence has ignited a desire to see radical
change across our beloved country. Racism in any means or form is a sinful behavior, representing
separation from God, and is antithetical to Christianity. "And He has made all nations of men of
one blood to dwell on all the face of the earth, ordaining fore-appointed seasons and
boundaries of their dwelling" (Acts 17:26). Likewise, we condemn violence and acts of
vengeance, no matter how great the provocation or outrage. "Repay no one evil for evil, but take
thought for what is noble in the sight of all ... so far as it depends upon you, live peaceably
with all" (Romans 12: 17-18).
The Malankara Archdiocese condemns all actions and words that promote hatred and racism. Our Archdiocese stands in solidarity with all those engaged in demanding social justice through peaceful means that the dignity of man, made in the image and likeness of God, be respected. We sympathize with the families of all those who have been victim to racism and bigotry. However, violence is not a solution to this. As Mahatma Gandhi once said, "an eye for an eye only ends up making the whole world blind". This is the time to tum to God for wisdom, courage and peace.
New Resources on Racism for Kids from UMC
The United Methodist Church recently compiled a short list of books to help teach kids about racism. Bringing children into calm, educated discussions can help a younger generation confront the reality of racism and be part of the solution in ending racial injustice. The books were recommended by our friends at the General Commission on Race and Religion.
Presbyterian Church (USA) Office of Public Witness Statement: The Criminalization of Protest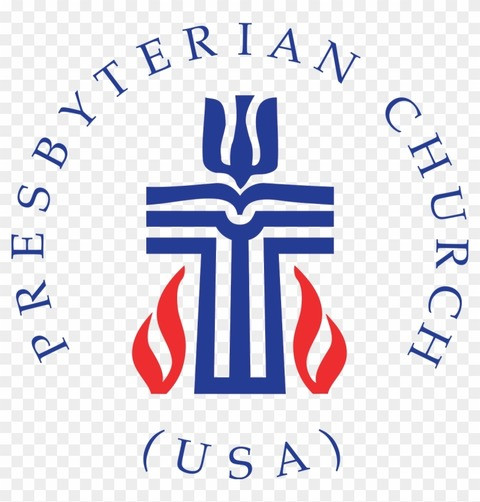 In the weeks following the death of George Floyd, as protestors continue to fill the streets with largely peaceful demonstrations, police continue to retaliate with shows of force and militarization. The violence police use against Black Lives Matter protestors stems from a long history of police attacking marginalized groups advocating for their rights. This is the modern-day iteration of a historical pattern of police violence against peaceful protest. To protect the civil rights of the American people, the police must be reoriented to adopt more appropriate measures in response to demonstrations which pose no threat of violence.

Rather than moving to protect the rights of peaceful protesters, lawmakers in various states have passed 23 laws criminalizing and restricting the right to protest. These laws further protect violent police forces while allowing the prosecution of Americans for practicing their first amendment rights. This is a move in the wrong direction as local police departments must be de-militarized. De-militarization calls for an end to the transference of military equipment along with additional levels of staff training in de-escalation. Police should be accompanied by experienced staff with expertise in de-escalation as well as mental health proficiency. Officers should be able to deliver first aid assistance to those injured by their actions and undergo an independent investigation whenever deadly force is used. Information on officers with a history of violence towards the public should be shared if they are fired and reapply elsewhere.
ELCA Working to Build Peace, Not Walls, in the Holy Land
We are a church that rolls up our sleeves and gets to work. We do God's work in the world — restoring and reconciling communities.

The ELCA is working for justice and peace in Palestine and Israel through our campaign, Peace Not Walls. Through accompaniment, advocacy and awareness-raising, Peace Not Walls connects ELCA members to our companions and promotes dignity, full respect for human rights, healing and reconciliation. With our Palestinian Lutheran companions, we also accompany Palestinians and Israelis, Jews, Christians and Muslims working together for peace with justice.
NCC Collection of Resources on COVID-19 for Churches
NCC has collected numerous resources put out by its member communions and other groups including the CDC to help provide guidance for churches as the try to decide when to restart meeting in person. Click below to view these helpful resources.
UCC General Minister, NCC Governing Board Chair, Rev. John C. Dorhauer Joins Global Ecumenical Efforts for Peace in Korea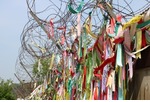 The United Church of Christ general minister and president joined ecumenical global leaders who gathered virtually this week to pray together for peace on the Korean peninsula. Marking the 70th anniversary of the war in Korea, the Rev. John Dorhauer, as the board chair of the National Council of Churches, represented the United States faith community.

The group publicly presented a Joint Ecumenical Peace Message via livestream, drafted to observe the anniversary marking the start of the Korean War, June 25, 1950. The message was read, paragraph by paragraph, by representatives of churches from countries that participated in the war. The religious leaders called for a formal acknowledgement to end that conflict, which concluded in 1953 with an armistice.

"We expect that this long overdue recognition of historical reality, and a peace treaty to document it, would be a pivotal contribution to reducing tensions and hostility in the region," the message reads, calling for cancellation of further military exercises in the region, with resumption of dialogue between the governments of North and South Korea, and with renewed diplomatic relations between North Korea and the USA.

"We continue as churches in the U.S. to be in full support of the National Council of Churches in Korea to call for an end to war and to negotiate a peace settlement," said Dorhauer. "I talked of my embarrassment as a U.S citizen when our president's rhetoric in 2017 raised tension between North Korea and the U.S., and had everyone on the peninsula living with a real threat of escalation."

Dorhauer also noted that the NCC proudly supported documents written following the historic meeting between the two Koreas in 2018, when leaders from the North and South met for the first time across the boundaries of the DMZ.
Joint Episcopal-ELCA Webinar: Advocacy Tools for Loving Your Neighbor
Our thoughts and prayers inform our actions. "Advocacy Tools for Loving Your Neighbor" on Thu, July 9 from 12:30-2 p.m. is an online training event jointly hosted by The Episcopal Church and Evangelical Lutheran Church in America to equip you. Both Presiding Bishop Michael Curry and Presiding Bishop Elizabeth Eaton, plus advocacy leaders from both denominations, will be part of this time of exploring the nature of faith-based advocacy, the issues to which we can speak, and the ways we can make our voices heard. Ordained ministers, Lutherans, Episcopalians, and friends are welcome to the free webinar and will leave with tools and inspiration to make a difference.
Job Announcement: NCC Hiring Director of Communications and Development


NCC is hiring! The Director of Communications and Development is responsible for managing the public relations work and fundraising efforts of the NCC. This position will be located in the NCC's Washington D.C. offices. Some key functions include managing the Council's public relations, brand and reputation, create and distribute press releases, action alerts, and marketing campaigns (including this newsletter!). The position is also responsible for continuing to build NCC's development and fundraising program including the creation of a development plan and providing creative leadership regarding fundraising opportunities and objectives.

The Newsletter is taking a break next week. The next edition will come out the following week. Thanks!