Subject: NCC Newsletter: Churches Decry New Police Shootings, Beirut and its Churches Cry Out in Pain
View this email online if it doesn't display correctly
Churches Respond to Recent Police Shootings of Jacob Blake and Trayford Pellerin;
"
B
eirut and Its Churches Cry Out in Pain" in Aftermath of Massive Explosion



NCC Newsletter
Do Police Even Know Everyone is Watching? Do They Even Care?
The events of recent days exemplify our deepening national crisis: the unarmed grandson of a minister in the African Methodist Episcopal Church, James Blake, was shot down in front of his children by a white Kenosha, Wisconsin police officer. Once again, no warning shots were fired. Once again, there appeared to be no serious effort to physically restrain Mr. Blake. Once again, the police opted for the most drastic possible action. Are they unaware everyone is watching? Do they not care? Are they so profoundly fearful that they must shoot first?

Just the previous night, the shortcomings of white America's reliance on the threat of violence to respond to every ill in society was on full display as well. Police in Lafayette, Louisiana confronted Trayford Pellerin after a call about a "disturbance". Mr. Pellerin's family stated that he may have been suffering from a mental health crisis as he had mentioned to them earlier that he was seeking help. After police arrived, Mr. Pellerin walked away from them. Far away. A half mile away. Police following him the entire time with their weapons drawn. They tased him and he kept walking. When they reached a gas station and Mr. Pellerin went to open the door, police shot 11 times at point blank range. Rather than protecting Mr. Pellerin and seeking to respond to his needs, police instead killed him. Again, the same questions can be asked: Are they unaware everyone is watching? Do they not care? Are they so profoundly fearful that they must shoot first?

Even I, a middle-aged white male, can identify the change in behavior of police and security personnel toward their fellow citizens, particularly over the nearly 20 years since September 11, 2001. Increasingly, I feel I must tiptoe around them as they swagger with automatic firearms and either glare at passersby, regard us with suspicion or, more frequently, studiously ignore us.

Meanwhile, in the ensuing protests, the president threatened once again to send in federal forces and used fiery language to stoke fears and appeal to white racism. A white 17 year old man picked up on those cues, grabbed his automatic rifle, drove to Kenosha and shot protesters.


Now, the President and his allies assert the protests in recent months have been hijacked by the amorphous 'antifa' into riots in an attempt to destroy America. The appeals for 'law and order', seemingly acceptable on their face, actually hearken back to slave patrols, union busting violence, and attempts to quell antiwar protests.
All the while, tensions further escalate. Forest fires and hurricanes and the coronavirus pandemic rage across the land and a sense of apocalyptic doom hovers over the nation as the President tells us he is 'the only thing standing between the American dream and total anarchy.'

'I am so tired' are words I hear repeatedly from Black Americans as they deal with racism, daily harassment, arbitrary stops and arrests, fatal shootings, and a thousand other indignities. Have I not heard those words before? I have been fighting racism all my adult life and, yet, I have not fully grasped the fatigue Black people are experiencing.

A rising tide of needed anger promises a long overdue reckoning. While I am among the millions who yearn for racial justice and systemic change, I know many millions of White Americans have deeply held irrational fears that their privileges will be lost. They cannot see that our nation will be better when we join together to end racism. Let me make it plain: all of us will live better lives when the blight of white supremacy is excised from our society and black lives matter to everyone.

Despite the uneasiness I feel over those forces fighting a rearguard action against change and progress, as a follower of Jesus Christ I firmly believe justice and righteousness will prevail. It just can't happen soon enough.

(Another) Statement of Black Men by Police: We're Weary, But Not Too Tired to Continue the Fight for Justice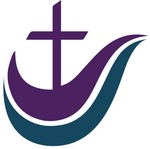 Another shooting. Another video. More trauma for a community and our nation. It is hard to believe that we are in the position to have to issue another statement on police shootings. Yet, here we are. This past weekend our nation again witnessed Black men being shot by police – one is paralyzed and fighting for his life; the other died.

The National Council of Churches USA (NCC) is again outraged by the shooting of Jacob Blake, III, who was shot by Kenosha, WI, police on Sunday, Aug. 23. Video evidence seems to show clearly that Blake was unarmed and walking away from white police officers when he was shot multiple times in the back at point blank range in front of his three young children. A part of NCC's extended family, Blake is the grandson of African Methodist Episcopal (AME) Pastor Rev. Jacob Blake, Sr., who served in Evanston, IL at Ebenezer AME Church during the 1960s and 70s and was an activist for fair housing in the affluent Chicago suburb.

In addition, the NCC is further outraged by the killing of Trayford Pellerin by police in Lafayette, LA on Saturday, Aug. 22. Like Mr. Blake, Mr. Pellerin was walking away from police. His family has suggested that a mental health crisis may have prompted calls to 911 about a "disturbance" that ended with Mr. Pellerin being shot and killed.

The news of these tragic events are disheartening and cause us to ask the question, when will it end? We're weary but not too tired to continue working for change and fighting for justice.
AME Church Outraged at Shooting of Jacob Blake, Grandson of Beloved AME Pastor
White Supremacy Terrorism, African Methodism and The Struggle To Redeem The Soul of America
The servant leaders of the African Methodist Episcopal Church watched the video of the shooting of Mr. Jacob Blake III, 29 years old, and watched in unholy horror as we heard at least seven shots. Now the family is confirming that Jacob has at least 9 bullets in his body and at this time is paralyzed from the waist down.

Sadly, we watched white supremacist police terrorism strike and now must write another "call to action" to remind the nation and the world, that because "Black Lives Matter" this systemic violence against men and women of color must stop immediately.

The shooting of Jacob Blake, in the back several times, in Kenosha, Wisconsin, in a car filled with his family including three children, ages 3, 7, and 8, has the nation in an uproar. The inhumane treatment of another person of color, in the shadow of the assassinations of George Floyd, Breonna Taylor, and the recent shooting death by police of Trayford Pellerin in Lafayette, Louisiana, are just more examples of the political tyranny and insensitivity inflicted on people of color in this nation. We raise the same question found in a recent newspaper headline: "WHY ARE POLICE STILL USING UNWARRANTED FORCE ON BLACK PEOPLE?"

CME Council of Bishops Expresses Support for Boycotts by NBA, WNBA, MLB
Dear CME Family,

The College of Bishops of the Christian Methodist Episcopal Church is expressing our support, solidarity and admiration for the Milwaukee Bucks, the NBA, WNBA and MLB players for their courageous actions, leadership and rise to the, "Call of the Moment", by their refusal to play to bring attention to racial injustices taking place in our nation. #BlackLivesMatterinChristianMethodism
Middle East Council of Churches - "Beirut and its Churches Cry Out in Pain"

(From MECC) - Three weeks have passed since the Beirut port explosion, and Lebanese people are still facing the repercussions of this disaster, which left great material and moral damage. For 22 days, the Lebanese were constantly struggling and exerting tireless efforts to rebuild their capital Beirut, which has been undergoing several crises for years. The process of removing shattered glass, wood and debris has been ongoing in public and private properties as well as in churches and their affiliated institutions. However, the losses and damages are still substantial, especially in churches, hospitals and schools.

As they believe that people of good will not stop offering their humanitarian support, especially in these difficult circumstances, the heads of churches in Beirut rushed to launch relief appeals and fundraising campaigns for the reconstruction of churches and all their centers following the explosion. They also received several official and international delegations that expressed their solidarity with the Lebanese people, announcing that they are ready to put all of their capabilities at the disposal of Lebanon, to provide relief to Beirut and its people.

Hence, His Eminence Metropolitan Elias Audeh, Archbishop of Beirut Orthodox Archdiocese, received several official figures among which Mrs. Catherine Fountoulaki, the Ambassador of Greece in Lebanon, who expressed her regret over the explosion and its disastrous consequences, and confirmed Greece's continuous support for Metropolitan Audeh, the Archdiocese of Beirut and the Lebanese capital in general. Fontulaki also indicated that a Greek ship arrived at Beirut port, carrying medical supplies and humanitarian aid. Noting that Greece was one of the first countries to send search and rescue teams on the ground to help the Lebanese authorities. Metropolitan Elias Audeh also held several meetings, most notably with a delegation from the American Muslim Council, during which the Secretary General of the Council announced a cash aid of twenty million dollars offered by American Muslims to Lebanon, calling on all Muslims in the world to lend a helping hand.
Breathing New Life into Our Nation: Repentance, Reformation, Reparation
NCC Hosts Town Hall with New and Emerging Faith Voices on Ending Racism
On Wednesday NCC had the honor of hosting four outstanding new and emerging leaders who are helping churches engage the current struggle for racial justice. These
new and emerging faith voices focused on the role of the Church in the fight to end racism and in moving our nation from a moment of consciousness to a movement with real systemic change.
The road from slavery to freedom, to justice and ending racism has been paved with progress and setbacks. Jim Crow created two seperate and unequal societies during the first half of the 20th century. Then the actions of the Civil Rights Movement of the 1950s and 1960s confronted these systems directly, resulting in landmark legislation that bent the arc of the moral universe every closer towards justice. Again today we are faced with a moment of clarity, when the increased visibility of police shootings of people of color and the disproportionate impacts of the COVID-19 pandemic have laid bare the inequities that remain. As it was in the 1960s, it is today's new and emerging voices that will be the ones that carry the movement forward to realize the results of current activism. Hearing from these voices is essential for those seeking to partner in this important work.
Atlanta Lutheran Church to Host Discussion on Racial Discrimination in Healthcare and their Effects during COVID-19 Pandemic
Lutheran Church of the Redeemer's (Atlanta, GA) Poverty and Social Justice Series Presents: A distinguished panel to address why minorities are dying from COVID at such dramatically higher rates in communities across America. We'll answer your questions, and offer concrete ways you can advocate for change. Panelists include:
Chris A. Parker, MBBS, MPH - Georgia Health Policy Center, Georgia State University
Camara Phyllis Jones, MD, MPH, PhD - Senior Fellow, Satcher Health Leadership Institute and Cardiovascular Research Institute, Morehouse School of Medicine
Jada Bussey-Jones, MD - Director of Education, Emory Urban Health Initiative
Tracey L. Henry, MD - Assistant Health Director, Grady Hospital
Barbara Baylor, MPH - United Church of Christ Disaster Ministries COVID-19 Task Force

UMC Holds two "Dismantling Racism: Pressing on to Freedom" Townhall Events
The United Methodist Church held two online townhall conversations on racism on August 19 and 26. The panelists for the first event were considered "seasoned leaders", that is, those who had been in the struggle for racial justice for a long time. The second focused on "emerging leaders", that is, those young leaders engaging the current struggle for racial justice.
The panelists all agreed that there were many overlaps between the movement of the past and the current protests. Indeed, in many ways, today's activism is a continuation of the work of the Civil Rights Movement of the 1950s and 60s. The emerging leaders argued that the church had the tools and the language to dismantle racism, but now needs to create some "good trouble" (as John Lewis would argue) in their communities. Seasoned leader Rev. James Lawson, a colleague of Rev. Dr. Martin Luther King, Jr., recognized the tactics used by opponents in the 1960s as the same ones that are being used today to try and discredit protesters, with professional looters and police provocateurs infiltrating the movement.

Friendship Press Releases New Bible App
Word@Hand is an innovative Bible engagement app that allows you to take a six-path Journey around a book of the Bible, a theme, or a season of the Christian year. The app offers Bible translations and video presentations that are accurate, reliable, and easy to understand. Equally as engaging for the novice as they are for the scholar, Word@Hand Journeys present insights to help you thrive with God. Available for iOS and Android devices. Each path offers a video, seven daily steps, and more.