Subject: More important now than ever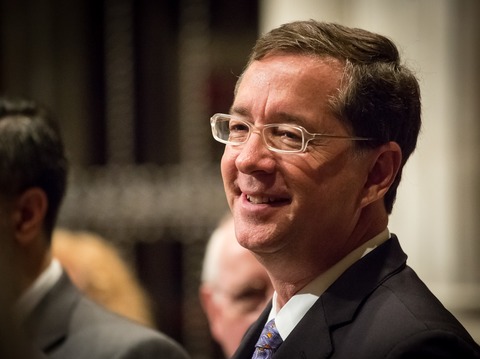 I don't have to tell you that these are unprecedented times in which we are living.

The coronavirus global pandemic has turned our lives, churches, communities, and the world upside down. As we try to live into a new normal and stay safe by staying at home, we are also deeply concerned about the lives and livelihoods of our families, neighbors and nation. We also recognize that there are many on the frontlines who need our continued prayers.
As the National Council of Churches, we remain united during this difficult season. In fact,
the National Council of Churches is needed now more than ever
. Our work has not only continued during this crisis, but we've been busier than ever! That is why we'd like your support on this
Giving Tuesday Now
so that we can continue this important work.
We are working diligently to respond to this global pandemic on a number of different levels and have been playing a critical role in the midst of this crisis.

We have been advocating for the most vulnerable with members of Congress, working collaboratively with ministry and other partners to keep member denominations updated on relevant information about responses to the global pandemic and providing spiritual nurture through posting daily prayers and scriptures.
Just a few examples reveal the extent of our work:
We are publishing

daily Bible readings and prayers

during this critical period.
We are regularly meeting with leaders of the

World Council of Churches

, the

All Africa Conference of Churches

, the

Christian Conference of Asia

, the

Middle East Council of Churches

, the

Conference of European Churches

, the

Caribbean Conference of Churches

, the

Pacific Conference of Churches

, and the

Canadian Council of Churches

to coordinate the international response of the Christian Church to the COVID-19 pandemic.
We have joined with numerous organizations including the

World Council of Churches

, the

ACT Alliance

, and the

Cuban Council of Churches

to seek the lifting of sanctions against Iran, Syria, and Cuba in the midst of the crisis.
We joined with

Churches Uniting in Christ

and

Christian Churches Together

to recommend ways US Christians could responsibly commemorate Holy Week from their homes.

We continue to work closely with our interreligious dialogue partners--Muslims, Sikhs, Buddhists, Hindus, and Jews--to find ways to stand together during this crisis.

Our work through

Friendship Press

in partnership with the

Society for Biblical Literature

to update the

New Revised Standard Version of the Holy Bible

continues as scholars work from home.
Our anti-racism initiative continues. Predominantly white churches within the NCC have crafted a

common definition of white supremacy

that was approved by NCC's Governing Board. The pandemic has once again revealed the systemic racism in our society and we continue our work to speak out against and dismantle hatred, discrimination, and racism.
The COVID-19 crisis has increased everyone's vulnerability. We at the National Council of Churches recently issued a statement in which we urge lawmakers to pay special attention to the incarcerated:



The global COVID-19 pandemic brings with it a moral imperative to pay special attention to incarcerated persons. With over 2.3 million people in jails and prisons in the United States and hundreds of thousands in detention centers, these communities, including the staff working in these facilities, are particularly vulnerable to the impact of the COVID-19 virus.


As Congress is rushing to bring together far-reaching legislation, we at the

National Council of Churches

are working to ensure that these bills look after the needs of the most vulnerable in our society and not simply bail out the wealthy.
Your donations make it possible for us to continue our time-critical advocacy.
Will you join with us by making a donation today?
Grace and peace,
Jim Winkler, President and General Secretary
About the National Council of Churches
Since 1950, the National Council of the Churches of Christ in the USA (NCC) has served as a leading voice of witness to the living Christ. NCC is a diverse covenant community of 38 member communions and over 35 million individuals –100,000 congregations from Protestant, Anglican, Orthodox, Evangelical, historic African-American, and Living Peace traditions – in a common commitment to advocate and represent God's love and promise of unity in our public square. NCC works with secular and interfaith partners to advance a shared agenda of peace, progress, and positive change.