Subject: Seattle Department of Neighborhoods Newsletter
View this email online if it doesn't display correctly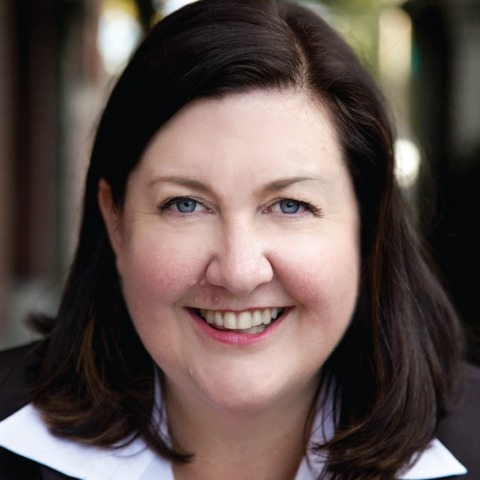 Message from the Director

Inform and involve. Educate and engage. These are verbs I often use when describing the work we do at the Department of Neighborhoods. And these are definitely words that can be used to describe our People's Academy for Community Engagement (PACE).

PACE is a program that was started several years ago to help those with an interest in government gain skills to better navigate politics and our municipality. The program has evolved over time but has remained true to its purpose - being an entry point for emerging leaders to develop more effective leadership skills.

This annual program is now offered three times a year and sessions range from Land Use 101 to Accessing Government to Public Speaking. I often say I wish that PACE was around back when I started getting involved with my community and City Hall. I learned by trial and error!

2018 should be a banner year for this program as we continue to expand its reach and engage even more community members. In addition to the three sessions, PACE will be experimenting with pop-ups (customized one-day trainings) and exploring the possibility of webinars as we continue creating opportunities and broadening access.

We strive to strengthen Seattle by engaging all communities. That statement is at the core of the work behind PACE. Learn more about the program or register for Spring quarter on our website.

- Kathy Nyland

, Director of Seattle Department of Neighborhoods


OTHER CITY NEWS
City of Seattle Seeks Two Community Members to Serve on Seattle Renters' Commission (SRC):

The SRC consists of people living in an array of rental housing types, to include students, low-income renters, LGBTQ renters, people with past felony convictions, people in subsidized housing, and those who have experienced homelessness. Apply by April 12.

(more)

Seattle's Newest Affordability Resource:

Check out this brand new website where Seattle residents can access over 100 free and discounted resources for qualifying households.

(more)

Seattle Municipal Court Warrant Outreach Event:

Seattle Municipal Court will be hosting a drop-in event on April 19 at Rainier Beach Community Center. Attendees will learn about their options to resolve warrants as well as have an opportunity to meet with a public defender in a non-threatening location.

(more)

Mini-Grants to Help Your Mini-Me(s) Get to School Safely:

During the month of April, Seattle Department of Transportation is accepting applications for their Safe Routes to School Mini-Grant Program, which provides grants of up to $1,000 to schools, PTAs, and community groups for education and encouragement programs for walking and biking to school.

(more)



Conservation Grant Applications Now Being Accepted:

Organizations and groups are encouraged to apply for projects that meet at least one goal of the City of Seattle's Equity & Environment Agenda and improve Seattle's natural resources. Letters of Intent (LOI) are due by 5pm on Monday, May 7.

(more)



New Rules for Short-Term Rentals:

The new rules address regulatory licensing, taxation, and land use requirements for short-term rentals, a type of lodging sometimes called vacation rentals.

(more)



Join the Community Police Commission:

Help amplify and build common ground among communities affected by policing in Seattle. Submit applications by April 12.

(more)

Seattle's Spring Clean:

Join neighbors & friends to keep our city vibrant by picking up litter and stenciling storm drains to prevent water pollution. Seattle Public Utilities is providing free tools!

(more)

Join the Seattle Human Rights Commission:

The Seattle Human Rights Commission was established in 1963 to advocate for justice and equal opportunity, to advise the City of Seattle on human rights issues and to collaborate with public and private sectors in order to educate them on methods to prevent and eliminate discrimination city-wide.

(more)
ADD YOUR VOICE

The City of Seattle wants your feedback. The projects listed below are currently open for public comment.
Let us know your thoughts.
For a full list of projects open for public comment, visit our website.

SOUTH SEATTLE

(neighborhoods south of I-90)
South Park Safety Improvements:

The South Park Safety Task Force has secured $500,000 for street and sidewalk improvements to make the neighborhood safer for people walking. Add your voice to help decide where and how to spend these funds.

(more)



Get Engaged in the Puget Ridge Playground Renovation:

T

his project will update the community-built park features with play structures accessible to children of all abilities. Share feedback by attending upcoming meetings or participating in an online survey.

(more)



Participate in Seattle Emergency Hubs Field Exercise on April 28:

Join the Seattle Emergency Communications Hubs and the Seattle Auxiliary Communication Service in a simulated full city power outage field exercise.

(more)



City Light Seeks Georgetown Steam Plant Partner:

City Light is searching for a nonprofit organization to operate a self-sustaining center for STEAM education – science, technology, engineering, arts and mathematics – and expand public tours at the historic Georgetown Steam Plant.

(more)



EVENTS
CENTRAL SEATTLE

(neighborhoods between the Ship Canal & I-90)
Members Sought for Pending Central Area Design Review Board:

Design review board members evaluate the design of new buildings based on citywide and neighborhood-specific design guidelines. Ideal candidates are professionals in the design and development fields but the City is also seeking community and business leaders interested in civic engagement and shaping new development in their neighborhoods.

(more)





Share Your Thoughts on the Melrose Promenade Project:

Seattle Department of Transportation is launching the Melrose Promenade project to create a safer, more inviting street for everyone that takes advantage of Melrose Ave's prime location at the base of Capitol Hill. They are currently reviewing existing conditions and gathering community input on potential strategies.

(more)



Bhy Kracke Renovation Work Begins:

Paths and play area will be closed during construction. The scope of work includes installation of pipe pile retaining walls at the pathway behind the play area, removal of a deteriorating cherry tree, and pathway widening and replacement.

(more)



Participate in Seattle Emergency Hubs Field Exercise on April 28:

Join the Seattle Emergency Communications Hubs and the Seattle Auxiliary Communication Service in a simulated full city power outage field exercise.

(more)


EVENTS
NORTH SEATTLE

(neighborhoods north of the Ship Canal)
Share Your Thoughts on the Sand Point Way NE Project:

In 2017, Seattle Department of Transportation completed a transportation study to identify potential corridor enhancements along Sand Point Way NE. Now they want to hear from those who live, work and play along Sand Point Way NE in order to gather feedback on local conditions, opportunities and potential challenges along the street.

(more)



Offer Public Comment on Northgate Pedestrian and Bicycle Bridge:

Seattle Department of Transportation completed environmental review and have issued a Mitigated Determination of Non-Significance (MDNS) and checklist to satisfy the State Environmental Policy Act (SEPA). The public is invited to comment on the MDNS and checklist. Comments must be postmarked or emailed by 5 PM on April 16, 2018.

(more)



Public Meeting on April 18 to Discuss Development at Robert Eagle Staff Middle School:

The public is invited to a meeting to discuss whether to grant a zoning modification (known as a "departure") to a City zoning regulation for Robert Eagle Staff Middle School located at 1330 N 90th St.

(more)



Community Invited to Participate in Design Review at Final Meeting for Soundview Playfield Renovation:

Attend the public open house on April 17. The proposed project will include installation of synthetic field surfacing, the addition of lighting, access improvements, and other site enhancements.

(more)



Participate in Seattle Emergency Hubs Field Exercise on April 28:

Join the Seattle Emergency Communications Hubs and the Seattle Auxiliary Communication Service in a simulated full city power outage field exercise.

(more)


EVENTS
Street:

600 4th Avenue, 4th Floor; Seattle, WA 98104
Mail: PO Box 94649; Seattle, WA 98124-4649