Subject: Seattle Department of Neighborhoods Newsletter
View this email online if it doesn't display correctly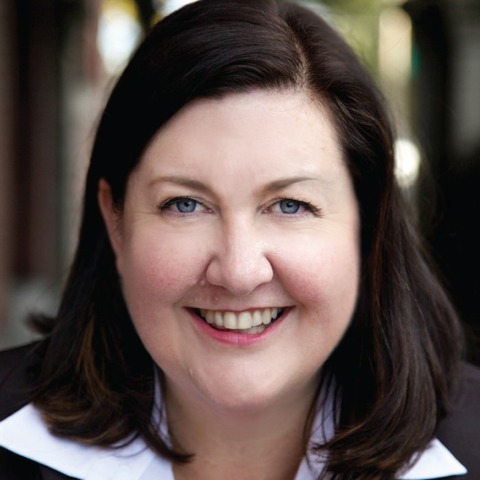 Message from the Director

Last week, I had the honor of attending the

Right to the Smart City: Designing for Public Value and Civic Participation Symposium and Workshop

. This two-day event held in Cambridge, MA focused on the mechanics of being a Smart City, the role of the public sector in the implementation, and the risks and opportunities involved.

I always wonder why I get invited to these events because I feel like an outlier. That is until the conversation shifts to assuring that all voices are heard or how data can be used to improve the quality of life of our residents. That's why I'm in the room because those are core principles behind the work we do at the Department of Neighborhoods.

So, what did I learn after spending 24 hours with this cohort? The following observations still linger in my mind:

There seems to be a lack of shared definition of a smart city.

The goal is often about improving residents' quality of life, but we can also improve how people are involved.

Seattle is incredibly smart and there are opportunities before us to make us even more so.

There is no shortage of data but there are ways to make that data more accessible and understandable.

The City of Seattle is in good hands - we have our own Smart City Coordinator who I am eager to work with.

Seattle Department of Neighborhoods is actually quite aligned with the principles behind Smart Cities.

And I learned that I am too old for red eye flights and the weather in Boston is no joke - four Nor'Easters in March!
It was a busy 24 hours, a bit exhausting, and very inspiring. I listened as proverbial light bulbs went off over my head. I look forward to taking the experience and translating it into deliverables that broaden access and create more opportunities to learn and become an even smarter city.
- Kathy Nyland

, Director of Seattle Department of Neighborhoods


OTHER CITY NEWS
City of Seattle Seeks Two Community Members to Serve on Seattle Renters' Commission (SRC):

The SRC consists of people living in an array of rental housing types, to include students, low-income renters, LGBTQ renters, people with past felony convictions, people in subsidized housing, and those who have experienced homelessness. Apply by April 12.

(more)

Share your thoughts on Seattle's Democracy Voucher Program:

The Seattle Ethics and Elections Commission is surveying Seattle residents about their experiences using the vouchers during the 2017 election cycle.

(more)

Interactive Map of City-funded Restrooms, Showers and Laundry Facilities:

The Seattle Human Services Department has created an interactive map to better understand how the City is serving people and they're asking for your help to improve the service.

(more)



Technology Matching Fund Application Process is Open:

Projects working towards digital literacy, parental engagement, improved job skills, and providing technology devices are eligible for grants of up to $50,000. Apply by May 7.

(more)

Seattle Takes Action on Gun Safety:

Proposed legislation will require safe storage of firearms and increase civil penalties and legal responsibility for not reporting lost or stolen firearms, which is required within 24 hours.

(more)

Join the Community Police Commission:

Help amplify and build common ground among communities affected by policing in Seattle. Submit applications by April 12.

(more)

Seattle's Spring Clean:

Join neighbors & friends to keep our city vibrant by picking up litter and stenciling storm drains to prevent water pollution. Seattle Public Utilities is providing free tools!

(more)

Join the Seattle Human Rights Commission:

The Seattle Human Rights Commission was established in 1963 to advocate for justice and equal opportunity, to advise the City of Seattle on human rights issues and to collaborate with public and private sectors in order to educate them on methods to prevent and eliminate discrimination city-wide.

(more)

Mayor Durkan Seeks New Members for Pioneer Square Preservation Board:

Individuals who have an interest in historic preservation and/or familiarity with Pioneer Square are encouraged to apply.

(more)

ADD YOUR VOICE

The City of Seattle wants your feedback. The projects listed below are currently open for public comment.
Let us know your thoughts.
For a full list of projects open for public comment, visit our website.

SOUTH SEATTLE

(neighborhoods south of I-90)
South Park Safety Improvements:

The South Park Safety Task Force has secured $500,000 for street and sidewalk improvements to make the neighborhood safer for people walking. Add your voice to help decide where and how to spend these funds.

(more)



Help Redesign Rainier Ave S and Upgrade Bus Service:

Participate in the online open house to learn more about RapidRide service, proposed bus stop changes, possible design changes to Rainier Ave S and S Henderson St, and how RapidRide can help enhance transit and safety in the Rainier corridor.

(more)



City Light Seeks Georgetown Steam Plant Partner:

City Light is searching for a nonprofit organization to operate a self-sustaining center for STEAM education – science, technology, engineering, arts and mathematics – and expand public tours at the historic Georgetown Steam Plant.

(more)



Help Improve Lake Access at Be'er Sheva Park:

A group of Rainier Beach residents are hosting community design parties and an online survey to engage the community around improvements at Be'er Sheva Park.

(more)



EVENTS
CENTRAL SEATTLE

(neighborhoods between the Ship Canal & I-90)
Learn More About Mandatory Housing Affordability (MHA) at Our Citywide Open House:

Attend our March 29 open house at Washington Hall. It will be a great chance to look at the revised MHA maps for Districts 3 & 7, talk with City staff from various departments, connect with your neighbors, and share information.

(more)



Members Sought for Pending Central Area Design Review Board:

Design review board members evaluate the design of new buildings based on citywide and neighborhood-specific design guidelines. Ideal candidates are professionals in the design and development fields bu the City is also seeking community and business leaders interested in civic engagement and shaping new development in their neighborhoods.

(more)

Participate in Final Online Open House for Victor Steinbrueck Park Improvement Project:

The project includes improving sight lines into the park, providing better connections and circulation, improving and expanding lighting, and upgrading seating and landscaping. Visit the online open house through March 30.

(more)



Construction Projects Impact Queen Anne Branch Library:

Several construction projects this spring and summer at the Queen Anne Branch will temporarily affect parking, some Library services, limit ADA access, and reduce weekday open hours for about a month.

(more)


EVENTS
NORTH SEATTLE

(neighborhoods north of the Ship Canal)
Don't Miss the Lake City Community Center Open House on April 4:

This is a chance for you to meet Seattle Parks and Recreation staff, learn about their programs, ask questions, share feedback, and connect with community partners.

(more)



New Designated Bike Share Parking Areas in Ballard:

To help better organize bike share bikes in high-use areas throughout the city, Seattle Department of Transportation is experimenting with designated bike share bike parking areas. They've selected five "sidewalk furniture zone" locations along NW Market St in Ballard.

(more)



Help Name New Parks in Phinney/Greenwood & University District:

Seattle Parks and Recreation invites the public to submit potential names for three new parks in the Phinney/Greenwood, University District, and Denny Triangle neighborhoods.

(more)



Share Your Thoughts on Proposed Changes to Parking in Wallingford:

Seattle Department of Transportation has developed proposed changes to parking in residential areas in Wallingford based on studies of on-street parking in the area and community feedback. View the proposed changes and let them know what you think.

(more)


EVENTS
Street:

600 4th Avenue, 4th Floor; Seattle, WA 98104
Mail: PO Box 94649; Seattle, WA 98124-4649