Subject: Seattle Department of Neighborhoods
View this email online if it doesn't display correctly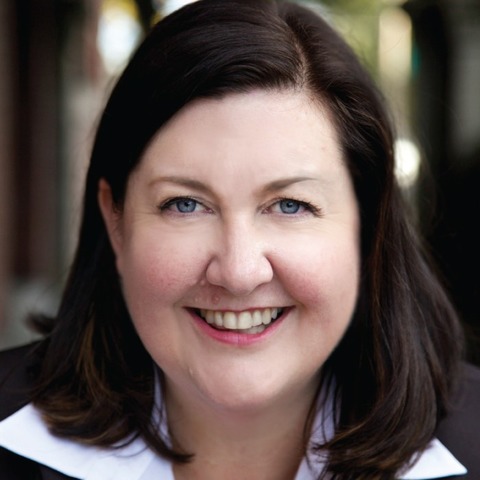 Message from the Director

Someone recently asked me about my job, wanting to know what inspired me. Without even thinking, I said "because I believe". I believe in local government, and I believe in community. And I believe that together we can do anything. There are days that are easier than others, but I never falter in my belief. I have learned so much from this job that it's hard to capture the many lessons.

Here's a list of things I find myself repeating when given the opportunity to talk about what motivates me and drives the work we do here at the Department of Neighborhoods.

We are trying new approaches. Not trying is our only failure.

We are building blocks and connecting dots.

We are creating opportunities and broadening access points.

We don't believe there is one representative group.

"But we've always done it this way" is not an acceptable argument.

Effective outreach and engagement brings people along and makes them feel that a city project or program is being done FOR their community rather than TO their community.

When we say neighborhoods, we also say communities.

Everyone has a voice. It is our job to hear them.
Here's to lessons learned and learning more!

- Kathy Nyland

, Director of Seattle Department of Neighborhoods


OTHER CITY NEWS
Mayor Durkan Announces Families, Education, Preschool and Promise Plan:

This plan aims to nearly double the children in preschool, increase investments in K-12, and expand access to college through the Seattle Promise College Tuition Program.

(more)

Seattle Center Arena (KeyArena) Draft Environmental Impact Statement Available:

In addition to a May 14 public hearing, an online open house is available where anyone interested in the project can provide public comment.

(more)

Seattle Board of Park Commissioners Invites Community Input on the Multi-Use Trail Pilot Project:

Community members are encouraged to attend a public meeting on April 26 and give public testimony on the pilot project.

(more)

Mini-Grants to Help Your Mini-Me(s) Get to School Safely:

Seattle Department of Transportation is accepting applications for their Safe Routes to School Mini-Grant Program, which provides grants of up to $1,000 to schools, PTAs, and community groups for education and encouragement programs for walking and biking to school.

(more)



Conservation Grant Applications Now Being Accepted:

Organizations and groups are encouraged to apply for projects that meet at least one goal of the City of Seattle's Equity & Environment Agenda and improve Seattle's natural resources. Letters of Intent (LOI) are due by 5pm on Monday, May 7.

(more)



Northbound I5 Repairs Scheduled This Weekend:

Northbound I-5 will be reduced to two lanes from 8pm Friday, April 27, to 5am Monday, April 30, from the West Seattle Bridge to downtown Seattle. People using northbound I-5 should plan for major delays during this lane reduction.

(more)



Summer Expanded Recreation RFP:

Seattle Parks and Recreation is seeking individuals, groups, or organizations that best demonstrate their ability to provide culturally relevant, safe, active and reliable programs to the community through the Summer Expanded Recreation program. RFP deadline is June 1.

(more)

Seattle's Spring Clean:

Join neighbors & friends to keep our city vibrant by picking up litter and stenciling storm drains to prevent water pollution. Seattle Public Utilities is providing free tools!

(more)

Candidate Sought for City Light Review Panel:

The current vacant panel position is designated for an economist or related profession, preferably with experience in energy economics or commodity risk management. Apply by May 21.

(more)
ADD YOUR VOICE

The City of Seattle wants your feedback. The projects listed below are currently open for public comment.
Let us know your thoughts.
For a full list of projects open for public comment, visit our website.

SOUTH SEATTLE

(neighborhoods south of I-90)
Participate in Seattle Emergency Hubs Field Exercise on April 28:

Join the Seattle Emergency Communications Hubs and the Seattle Auxiliary Communication Service in a simulated full city power outage field exercise.

(more)



Volunteer with the Recreation Technology Program:

The Associated Recreation Council (ARC) is seeking enthusiastic and engaging volunteers to teach or assist with classes during any daytime, evening, or after school Recreation Technology (RecTech) Computer Lab programs located at Delridge, South Park, Yesler, Rainier, and Rainier Beach Community Centers.

(more)



Community Members Needed to Advise on Zoning Modifications for Madison Middle School:

Here's your chance to serve on an advisory committee that will recommend whether to grant modifications to City zoning regulations for Madison Middle School.

(more)



City Light Seeks Georgetown Steam Plant Partner:

City Light is searching for a nonprofit organization to operate a self-sustaining center for STEAM education – science, technology, engineering, arts and mathematics – and expand public tours at the historic Georgetown Steam Plant.

(more)



EVENTS
CENTRAL SEATTLE

(neighborhoods between the Ship Canal & I-90)
Members Sought for Pending Central Area Design Review Board:

Design review board members evaluate the design of new buildings based on citywide and neighborhood-specific design guidelines. Ideal candidates are professionals in the design and development fields but the City is also seeking community and business leaders interested in civic engagement and shaping new development in their neighborhoods.

(more)



Participate in Seattle Emergency Hubs Field Exercise on April 28:

Join the Seattle Emergency Communications Hubs and the Seattle Auxiliary Communication Service in a simulated full city power outage field exercise.

(more)



Share Your Thoughts on the Melrose Promenade Project:

Seattle Department of Transportation is launching the Melrose Promenade project to create a safer, more inviting street for everyone that takes advantage of Melrose Ave's prime location at the base of Capitol Hill. They are currently reviewing existing conditions and gathering community input on potential strategies.

(more)



Central Area Collaborative Seeks Community Construction Navigator:

The Central Area Collaborative, through funding provided by the City of Seattle, is hiring a Community Construction Navigator to serve as a critical link between community and staff responsible for building projects in the Central/Judkins Park area.

(more)



Community Members Needed to Advise on Zoning Modifications for Garfield High School:

Here's your chance to serve on an advisory committee that will recommend whether to grant modifications to City zoning regulations for Garfield High School.

(more)


EVENTS
NORTH SEATTLE

(neighborhoods north of the Ship Canal)
Paving and Safety Improvements on 35th Ave NE:

By early summer 2018, 35th Ave NE will get a makeover between NE 89th St and NE 47th St that includes pedestrian, bike, and transit improvements, which will greatly enhance safety and balance multiple uses in the current limited roadway.

(more)



Zoning Modifications at Daniel Bagley Elementary School:

The public is invited to discuss the development plans for Daniel Bagley Elementary School at a public meeting on Wednesday, April 25.

(more)



U District Station Area Mobility Study Survey:

The U District Mobility Group wants to hear your thoughts on priorities for the U District Station area and street design options.

(more)



Participate in Seattle Emergency Hubs Field Exercise on April 28:

Join the Seattle Emergency Communications Hubs and the Seattle Auxiliary Communication Service in a simulated full city power outage field exercise.

(more)


EVENTS
Street:

600 4th Avenue, 4th Floor; Seattle, WA 98104
Mail: PO Box 94649; Seattle, WA 98124-4649