Subject: Calling All Choreographers: NEFA Grant Opportunity (Feb 8 deadline)
CALLING ALL CHOREOGRAPHERS
DON'T MISS THIS GRANT OPPORTUNITY
$500-$1,000 GRANTS TO FUND
We are reprinting here the grant announcement we included in our December 22 Artists Newsletter. No grant requests have been received from CT so this is a reminder and an appeal to not let this grant opportunity slip away. Please pass on and share the news.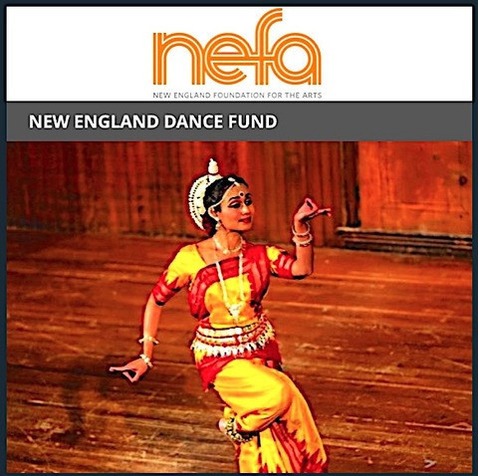 The New England Foundation for the Arts (NEFA) offers small, catalytic grants of

$500 to $1,000

directly to choreographers who identify and articulate a critical opportunity that will significantly advance their career in dance. The New England Dance Fund gives priority to timely opportunities with the goal of supporting a diverse group of artists from a range of cultures, disciplines, aesthetics, and career stages throughout all six New England states. Depending on the amount of funds available at a given deadline, applications for activities that would be eligible for a later deadline may be rolled over for consideration at the next deadline.
T
o be eligible for the New England Dance Fund, choreographers must:
●

Reside full-time and make work in one of the six New England states.
●

Fulfill the Requirements & Reports for Grant Recipients if awarded.
●

Be applying for an opportunity that will take place through
October 31, 2019
.
Eligible opportunities may include, but are not limited to: residencies; research trips; conferences; workshops or other trainings that build creative or administrative skills; tour planning; publication expenses; documentation; video shoots; artist fees needed to prepare the work for a pivotal presentation opportunity; hiring a consultant; mentorship.
New England Dance Fund grants may be paid directly to individuals, 501c3 organizations, or to fiscal sponsors. New England Dance Fund grants are taxable income to the recipients and reportable to the IRS. Grantees, including individuals, will receive a 1099 from NEFA if total payments exceed $600 within a calendar year. Apply here.