Subject: Artists Newsletter, May 16, 2020
View this email online if it doesn't display correctly
The Cultural Alliance of Fairfield County is a nonprofit membership service organization that supports its members through unified marketing, capacity building, professional development, and advocacy services. This newsletter is sent to all who request it, but we ask that,
if you are not a member
, you explore membership benefits and consider joining.
See
member benefits here
.
Join here
.
.
All links in
green
connect to information on our website
See previous issues of

Artists Newsletter

here.
SPOTLIGHT

INTERVIEW:

REOPENING & REIMAGINING

,
NOW AVAILABLE ON SOUNDCLOUD
If you missed the live broadcast of the May edition of our monthly Spotlight on Arts & Culture, you can hear it on our

SPOTLIGHT

podcast on Soundcloud

. Listen to a discussion among leaders of five Fairfield County institutions about their thoughts and plans for re-opening and re-imagining their operations after the COVID-19 restrictions and fears. Hear

Laurence Caso

, Executive Director of The Klein, Bridgeport,

Russell Jones

, President and CEO, The Stamford Symphony,

Jason Patlis

, President & CEO, the Maritime Aquarium at Norwalk,

Sandra Pelletier,

owner, The Sorelle Gallery, New Canaan, and

Robert Wolterstorff,

The Susan E. Lynch Executive Director and Chief Executive Officer of the Bruce Museum.
The Cultural Alliance has postponed the date of its fifth ACE Awards Breakfast to

Thursday, September 10.

It will held at the Norwalk Shore and Country Club and will feature Tony Award winner, Broadway singer, actress and music educator Joanna Gleason and Tony Award winner James Naughton as Master of Ceremonies. Nominations for awardees have now been re-opened. You can nominate your choice for any and all categories:

Artist, Citizen, Corporate, Educator, and Nonprofit.

A brief statement (150 words or less) is required with each nomination. Who, in your opinion, has made the most significant artistic and cultural contributions to our community, or who has supported the arts and culture through their contributions of time, expertise and money? Nominate here...
#CAFC

ARTISTOFTHE DAY
Artist members of the Cultural Alliance of Fairfield County are to email your work to become our

#CAFCArtistoftheDay

on our Facebook, Twitter and Instagram pages, Tuesday - Sunday. Email an image of a work of art created during the current crisis, to david@culturalalliancefc.org along with its title and details of the piece and a few sentences describing the thoughts or feelings that triggered the work.
The Cultural Alliance, in partnership with Beechwood Arts & Innovation, is offering The Virtual Innovation Challenge for artists in all media to create innovative, interactive, virtual programs that can generate income. Submitted work will be judged on its ability to: be

innovative

in its presentation; be

interactive

, engaging its audience to include feedback and interactivity; and incorporate an ability to

generate income

for the artist(s). Applicants need to state: WHAT the program is; HOW it works; and WHY it is innovative. Artists may develop and submit their work using any digital platform that has a URL. Applicants must be a current member of the Cultural Alliance of Fairfield County; non-members may join before submitting. Prizes of $2,000, $1,250 and $750 will be awarded the top three submissions. Jurors are: Holly Danger ; Frederic Chiu and Jeanine Esposito; Peter Van Heerden, and Cheryl Williams. Winning works will be shown in a special presentation of Beechwood's interactive virtual The WE Events. DEADLINE:

June 30, 2020

. Apply

here
Artist members now have a new feature on their profile pages on our website. A new "Store Link" field on your "My Membership" page (alongside your social media boxes) will enable you to add the URL for your account with Etsy, Sothebys, 1stDibs, or any other art sales site that you have an account with.
❦

– Latest List by Town of Organization and Creative Business Members: here
❦

– Latest List by Town of Artist Members: here
JOCELYN BRAXTON ARMSTRONG
Jocelyn Braxton Armstrong is a ceramic artist whose sculptures make the connection between fine art and craft. Before devoting herself full-time to ceramics in 2001, Jocelyn spent nearly 20 years as a freelance fashion stylist/editor in Manhattan. Since then, she has developed a signature technique of building black and white porcelain ceramic sculptures to look delicately stitched together. Jocelyn received an Artist Fellowship Grant from the Connecticut Commission on Culture and Tourism in 2008, and was granted Emerging Artist Awards from

American Style

Magazine in 2008,

Ceramics Monthly

in 2007, and The Aldrich Contemporary Art Museum in 2005. She won First Prize in Sculpture in 2008 and 2006 at Silvermine's Art of the Northeast (Silvermine Arts Center) and at the Bruce Museum's Arts Festival in 2013. Jocelyn's porcelain sculptures are held in many private collections, and have been exhibited regionally and nationally. She is included in Brooklyn Museum's Elizabeth A. Sackler Center for Feminist Art: Feminist Art Base. Jocelyn holds a BFA from Maryland Institute College of Art, is an Adjunct Professor of Ceramics at Manhattanville College. She lives in Westport and maintains a studio at the American Fabrics Building in Bridgeport, CT. See her website and Instagram page.
Julie DiBiase attended the Propersi Institute of Art, in Greenwich, graduating first in her class and receiving the Alpha Beta Kappa Honor Society award for excellence and integrity. She has continued her studies through workshops at the Silvermine School and Rowayton Arts Center. She is a member of many local art organizations, including the Greenwich Arts Council and the Rowayton Arts Center, and currently serves as co-president of ASOG (the Art Society of Old Greenwich). She writes:

"I was interested in photography at a young age, as a child I always had a camera in my hand, it was my prized possession. Now photography is my passion!"

Working in color and black and white, her subject matter ranges from landscape and still life to architectural elements and more recently the exploration of the abstract. The majority of her works are numbered and signed limited editions which have been accepted into numerous juried exhibits and have received many ribbon awards. Her work is held in private collections across the United States and internationally. See Julie's website, Facebook, and Instagram page, and her sales site.
Martha Schmoyer LoMonaco
, is Professor and Director of the Theatre Program, and Resident Theatre Director and Co-Producer of
Theatre Fairfield
, the resident production company at Fairfield University, where she is also former director of the Graduate Program in American Studies and continues to serve as a member of the graduate faculty. Martha is an active theatre historian, writer, lecturer, and director, and past President of the
Theatre Library Association
. She has authored two books, including:
Summer Stock: An American Theatrical Phenomenon
, which was a Choice Outstanding Academic Title of 2004, and since 2010, has been editor of "New England Theatre in Review" for
New England Theatre Journal
. She curated "
Bravo! A Century of Theatre in Fairfield County
," a theatre history exhibition for the
Fairfield Museum and History Center
, and has curated two performance series for the
Regina A. Quick Center for the Arts
, "21st Century Women and Ancient Greek Tragedy" (Fall 2017) and "It's A Man's World" (Fall 2015). At the Quick, she also recently directed Simon Stephens' play adaptation of Mark Haddon's novel,
The Curious Incident of the Dog in the Night-Time
, Anne Carson's translation of Sophokles'

Antigone

and Rachel Crothers'

A Man's World.

Most recently, h
eralding Theatre Fairfield's arrival as the Quick's new resident Bl

ackbox Theatre company, she has her own Quick Session series,
Marti Talks Theatre, running through May 21, in which she introduced Theatre Fairfield, past and present, to Quick patrons via actor interviews, performances, and stage combat videos from their current production of Shakespeare's

Titus Andronicus

(which would have opened in April 2020). See Marti's website.
Nancy Breakstone, Bevi Bullwinkel, Eric Chiang, Heidi Lewis Coleman, Linda Colletta, Eugenia Diserio, Kat Evans, Heide Follin, Ellen Gould, Mary Harold, Barbara Loss, Jim Malloy, Fruma Markowitz, Susan McHale, Nancy Moore, Cynthia Mullins, Erin Nazzaro, Julie O'Connor, Melissa Orme, Chris Perry, Lisa Silberman, Pamela Stoddart,

and

Trish Wend

have work in the virtual exhibition,
NOT CANCELLED!
organized by The
Ridgefield Guild of Artists
(May 9 - June 7).
The online exhibition is intended to inspire artists to keep making art as "art endures, and comforts, and helps us take our minds off of what is happening around us, and just might help us understand ourselves and our fellow artists a little better."
The Rene Soto Gallery
announced the winners of
its Small is the New Big juried show, that had been scheduled to open April 25.
1st Place: Ruth Kalla Ungerer, "Meditation";
2nd Place: Norm Siegel, "20,000 Leagues Under The Sea"; 3rd Place: Katharine Draper, "Field." Honorable Mentions included CAFC members Barbara Ringer, "Spring", and Susan Tabachnick for "1-4". Other CAFC members selected for the exhibit were:

Barbara Boeck, Eric Chiang, Eugenie Diserio, Carol Dixon, Kathryn Fitzgerald, Barbara Loss, Jim Malloy, Julie O'Connor,

and

Justin Perlman

. The juror for the show was CAFC's executive director, David Green.
Amy Kaplan
,
Liz Leggett
and
Darcy Hicks
, together with Westport Selectwoman Melissa Kane, have created
#artsalivewestport
on
Facebook
and
Instagram
to raise community awareness and connect through making, collecting and sharing art. Local artists are invited to sell work priced no higher than $200. As part of the scheme, when artists reach $1,000 in sales, they invest 20% back by buying a work from another local artist or donating to a local arts non-profit. For more information, email
artsalivewestport@gmail.com
.
Nancy Breakstone's
sand pattern photograph "Mixed" (digital, 22x24; detail at right) was juried into the LoosenArt Virtual International Exhibition "Abstractions". The exhibit will be online in May and June. Nancy commented: "There were 1488 international entries for this exhibit so I was especially honored to have my piece included with the works of 87 other accepted artists."
Trace Burroughs
has created a Virtual Reality Gallery/Exhibit during this time of quarantine. Click to view 30 works of his art, collections titled Magical Thinking, Infused Abstracts and Portraits.

Trace mentions that he's o

pen to portrait commissions! The gallery includes information boards in the gallery with titles and price information. Trace can produce VR galleries for artists or art galleries. Contact him at BurroughsMedia@gmail.com.
According to
Holly Danger
, #CAFCArtistoftheDay for Saturday May 16 spending two months in quarantine has changed her life drastically. As a video artist, her work is meant to live in environments, activated by shared experiences and gatherings.
ATMOSPHERE
was born out of the idea to bring an audiovisual installation experience into our home environments. A respite to help with
relaxation, focus, and energy.
Holly has curated the art in three different videos to do exactly that.
Experience ATMOSPHERE...
Eugenie Diserio'
currently has paintings on exhibit in six virtual online shows. Most recent are Scorpio (at right) and Aquarius (acrylic, glitter on canvas, 12x12) in Rene Soto Gallery's Small Is The New Big through June 26. Babel III/One World (mixed media on canvas, 40 x 40") and Kiss The Sky (acrylic, glitter on canvas, 40 x 60") in Ridgefield Guild of Artists NOT Cancelled to June 7. Eugenie's latest piece, Mercy (acrylic, glitter on canvas, 36 x 48") can be seen in Rowayton Art Center's

SHUTDOWN Throwdown

to June 30. "While striving to stay productive through this unprecedented time, I'm grateful to the art venues putting our work out there for all to see, in these excellent virtual shows."
Tom Kretsch
has been creating a series called

This Land is Your Land

on Facebook and Instagram, featuring a short story and photo each day from somewhere in our country where he has traveled. Locations include Pink Sand Dunes State Park in Utah, country roads in North Dakota, the northern coast of California, Nantucket, MA cranberry bogs and more.
Jim Malloy
has two pieces, Soul Cage #1 and Soul Cage #2, entered in the
Loft Artist Association Sketchbook Virtual Tour Project
– A collaborative exhibit with students from SUNY Purchase.
A resident artist at
RPAC Art Center
, Jim has three paintings on exhibit there
: "Like Jagger," "The Eyes" and "California Hotel." The Gallery is temporarily closed but a very cool interactive virtual gallery is open 24/7 where visitors can walk around the gallery and see the artwork up close and personal.
Juried into the
Rene Soto Gallery
"Small Is The New Big" exhibit is "Lost" on view through June 26.
"Journey's End" is Jim's abstract acrylic painting selected by the jurors of the
Carriage Barn's Spectrum: Visions
.
Amy Oestreicher's
"Bring Me Back, Berkshires" will appear in Jersey City Theater Center's New Plays Festival Online Return to Love, May 20 at 7pm. The play is inspired by one of Amy's favorite fairytales, Jack & the Beanstalk. "Sometimes we don't really appreciate the simple things as extraordinary until we are estranged from them - a message that is resonating now, more than ever." Additionally, Amy's work "Sun Breaths" is in a Quarantine Festival has been selected for production in Taphouse Theatre's virtual new play festival, 'SHELTER IN PLACE' streaming live online May 16 and 17, at 2pm.
Katie Settel,
an award-winning photographer, has created a digital fundraiser for Save the Children, titled #superpowersunited. Participants are invited to photograph their own Superhero, upload the photo to social media, share and encourage friends to get on board with donations. aide Save the Children's efforts to protect children and families from COVID-19.
Neighbor Zine, currently a GoFundMe project, is designed to be a new local publication of artworks, lists, letters and notes printed in blue ink that, when viewed collectively, will serve "to inform, uplift, and calm us during this crisis."
The zine includes drawings, paintings, photographs, digital illustrations, poems, tips on staying physically and emotionally healthy, playlists, miscellaneous cute stuff, and more. All the submissions are from local artists. The zine, currently still under construction, will begin to deliver to those who donated starting on the June 5th.
All profits from the sale of this zine will go to The Connecticut Covid-19 Charity Connection.
To receive a physical copy of the zine potential readers are asked to make a donation of at least $7.50, and preferably more to help sustain the project. More information here.
For decades, the art world ignored artists of color — an institutional neglect it's now trying to correct. But in the 1960s and 1970s, in Los Angeles and New York, three galleries led the way in showing the work of black artists, many of whom are now among the most influential of our time.. a young single mother named Linda Goode Bryant opened her own gallery,

Just Above Midtown

(known as JAM): In 1973, Bryant was working as the director of education at the Studio Museum in Harlem, another important touchstone for black artists of the era. Adger Cowans, a fine arts photographer and abstract expressionist painter, based in Bridgeport (pictured fourth from the left) was involved with JAM early in his career.
Full New York Times article...
STUDY: ARTISTS ARE MORE ANXIOUS, BUT BETTER COPING WITH CHALLENGES THAN OTHERS
Artnet News reports that for a new study, published in the journal Psychology of Aesthetics, Creativity, and the Arts, researchers set out to determine whether artists possess more psychological vulnerabilities and more psychological strengths than people who work in non-creative fields. They surveyed 309 artists on faculty at top U.S. art schools and a similarly sized sample of workers who had no training in the arts. Both groups were asked about their "crazy" sides (or their "psychological vulnerabilities," in updated parlance), which were defined as the degrees of stress, anxiety, and depression they experience in their everyday lives. Subjects were also asked about their "saner" sides (aka their "psychological resources"), which include a range of characteristics such as self-acceptance, personal growth, positive relationships, autonomy, hope, and ego resilience. The results show that the artists ranked moderately higher on the stress and anxiety measures, but also on those indicating hope, ego resilience, and psychological well-being. Full article...
DEADLINE EXTENDED: MAY 29
Rowayton Arts Center (RAC) has extended the deadline for artists to submit work for its Focus Under Forty exhibition. The show is open to all artists between the ages of 16 and 39 years old interested in exhibiting their artwork. Categories include oil painting, acrylic painting, watercolor, mixed media, color photography, black and white photography, sculpture, printmaking, pastels or drawing. "Focus Under Forty" is currently planned as an online show. Juror is T

erri C. Smith

. If RAC is allowed to reopen by June 1, the staff will make every attempt to hold this exhibition in the gallery.

Deadline has been extended to May 29, 2020 and accepted artists will be notified by June 5, 2020.

More information...
CALL FOR SONGWRITERS TO CELEBRATE CT TRAILS DAY
To celebrate Virtual CT Trails Day, the Thompson Trails Committee and Thompson Historical Society is seeking acoustic singer-songwriters to compose and perform a contemporary folk song telling the story of the Great East Thompson Train Wreck of 1891 and it's present-day connection to the Air Line Trail State Park. Any musical genre is permitted. View map of the Air Line State Park Trail.

Submissions are open through Fri. May 29.

The winner will be announced June 30. Email submissions to planner@thompsonct.org
The Decatur Arts Alliance (DAA) presents the eighth edition of the juried exhibition of artists' books, The Book as Art, August 28–October 17, 2020. This edition will be installed once again at the Decatur Branch of the DeKalb County Public Library. The show's dates encompass the AJC-Decatur Book Festival, which takes place each Labor Day weekend throughout the City of Decatur, GA.
Held in the hand, a book can be a source of stability in unsettled times. Tactile and olfactory, the black and white pages conjure emotions and images that endure longer than flickering light on small screens. From tablet to folio, papyrus to scroll, song to psalm—all are created as a concept that becomes thought, becomes, word, becomes book, becomes sculpture

.

Deadline:
May 29, 2020
Apply here.
RIDGEFIELD GUILD OF ARTISTS CALLS FOR SCULPTURE, CERAMICS & FIBER ART
The Ridgefield Guild of Artists is starting a new series of exhibitions. Each of these will "Focus On" a specific medium. The first of this series (to appear in an online gallery) will Focus On: Texture specifically Sculpture, Ceramics, and Fiber Arts. The Guild invites everyone who works in any of these three mediums to submit up to 6 pieces for the exhibition.

Deadline to Apply Online through Sat. May 30, 11:59pm

.
Exhibition Goes Live: Sat. June 6 at 4pm; Closing: Show will be online through Sat. June 27.
Apply here...
SculptureCenter's In Practice open call program, supporting emerging artists in creating new work for exhibition at SculptureCenter, is now open.

The application deadline is June 15.

Since 2003, In Practice has supported more than 200 emerging artists with the essential resources of space, funding, time, curatorial support, and administrative guidance to help turn their ideas into reality. Sculpture Center's program encourages artists and audiences to explore the possibilities of sculpture and the multifarious ways in which sculpture is developing and connecting to other forms of expression, including installation, video, performance, architecture, and other media. Application details...
MARITIME GARAGE GALLERY VIRTUAL EXHIBITION
The Maritime Garage Gallery is excited to present its first online virtual gallery exhibit titled – 'Strength Through Unity'.
Artists are encouraged to enter artwork depicting the unity and strength of humanity given the current situation with the global pandemic. The theme is intended for positive images in the spirit of kindness, support, Togetherness, and hope.
All accepted pieces will be displayed throughout the month of May and June on the Maritime Garage Gallery's social media (Facebook and Instagram). Curated by Robert Abriola.
Submission Dates: May 8 – June 15, 2020.
Submission Process: Email to maritimegallery@norwalkpark.org
The Connecticut Office of the Arts (COA) expects the
schedule for the 2020
Artist Fellowship Program:
to be along these lines:
Release of Program Guidelines & Application: June 2020
Application Deadline: September 2020
Award Notification: Late November 2020
Funding Period: January 1, 2021 - December 31, 2021
TRI-STATE GRANT FOR VISUAL ARTS WORKERS TOPS LIST OF FUNDING OPPORTUNITIES
The
Tri-State Non-salaried Workers in the Visual Arts grant is designed to support freelance and contract arts workers in New York, New Jersey, and Connecticut with one-time unrestricted grants of $2,000.

The second round of funding will open May 19-20.

Emerging and established writers can apply to the Arts Writers Grant Program for articles, books, and short-form writing. Selected applicants will receive grants between $15,000 and $50,000.
Emerging and established writers can apply to the Arts Writers Grant Program for articles, books, and short-form writing. Selected applicants will receive grants between $15,000 and $50,000. Funded by the Warhol Foundation and administered by Creative Capital. Recommended to download the Application Guide before applying. Deadline: May 20.
The call for entries is now open for The Bennett Prize, which awards $50,000 to a woman artist to create her own solo exhibition of figurative realist paintings that will travel the country.
All women figurative realist painters are cordially invited to submit their work.
The Bennett Prize was founded by art collectors, curators, and philanthropists Steven Alan Bennett and Dr. Elaine Melotti Schmidt. It seeks to propel the careers of women figurative realist painters
who have not yet realized full professional recognition.
The call for entries is open through October 16, 2020. The jury will select 10 finalists and the winner will be announced in May 2021 at the opening reception for the finalists' exhibition at the Muskegon Museum of Art in Michigan, which will host the exhibition through early September. Given the
economic hardship caused by COVID-19, the entry fee has been halved to $25. At left: Dianne Gall,

Everybody Knows

(2017, oil on linen, 60x66).
Recommended Sources for Calls and for Opportunities
WEBINAR: ENGAGING YOUR COLLECTOR AUDIENCE ONLINE
Tune in live on Wed., May 27 at 11am for a conversation with Fraenkel Gallery, Jessica Silverman Gallery, and Various Small Fires, brought to you by ART SY. Hear about the strategies they're using to meet and stay connected to collectors around the world. What you'll learn: The "must-haves" for setting your gallery up for success online; Creative tips for online exhibitions; Advice for showcasing works and artists digitally. Save your spot...
In response to the COVID-19 crisis, New York Foundation for the Arts (NYFA) and the Pro Bono Steering Committee of New York State Bar Association's Entertainment, Arts and Sports Law Section (EASL) are collaborating to offer a series of free online workshops to support creative communities. Upcoming topics include
Congress CARES/ (Equity and) Aid for Artists on
Thurs, May 21

and
Contracts and Coronavirus on
Thurs. June 4.
Registration required.
ARTIST JASON WYMAN HELPS ARTISTS PRESENT THEIR WORK ONLINE
Over the last five years, artist and producer Jason Wyman has convened a diverse, intergenerational network of youth media artists in virtual spaces of co-creation and exchange.

Before engaging with technology, Wyman advises that you ask yourself: Why am I convening people (virtually)? The artist states that they convene people because they "want them to feel loved and included. That's it. Everything else is designed around those two wants." Wyman's insightful

Q&A offers tips from Wyman on how to use video platforms to share and discuss work, home equipment recommendations, and technical trouble-shooting advice. Full article...
ARCHIVAL STORYTELLING STRATEGY FOR ARTISTS
This workshop will help you leverage the full value of your creative content by creating a strategy to reimagine it for new audiences. Do you have archival content that you want to interpret, contextualize, and give new meaning to through a book, video, live performance, or other format? In this interactive workshop, Grammy Award-nominated producer and archival storyteller

Jocelyn Arem

uses a dynamic style to teach participants how to engage archival content with their own unique creative perspectives.
Two sessions remain May 20 and 27.

P

urchase tickets...
CONNECTICUT OFFICE OF THE ARTS PROGRAM ASSOCIATE
Connecticut Office of the Arts invited applicants for Program Associate 1, a full time position located at the State Office buildings in Hartford. This position reports to the Director of Arts, Preservation & Museums and serves as an active member of a robust staff dedicated to ensuring that the arts touch the lives of every state resident. The Connecticut Office of the Arts uses the lens of READI: Relevance, Equity, Access, Diversity and Inclusion, as a strategy screen to evaluate its programs and services, and is committed to using the arts to address social injustice and empower all people.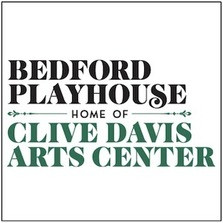 BEDFORD PLAYHOUSE EXECUTIVE DIRECTOR
The Bedford Playhouse seeks an experienced and dynamic leader with a history of inspiring people through principled leadership. He/she will have a proven track record in Development, (major gifts, annual fund drives and endowment) will exhibit a strong and passion for the arts.
The Bedford Playhouse, located one hour north of New York City in Bedford N.Y., is a cultural center, and community hubcomprising three multi-use movie theaters, a café and bar.
Due to the Covid Virus, the theater has been closed since March and will re-open in September 2020.
Originally built in 1947, this historic movie theater has undergone a two-year, $6 million-dollar renovation incorporating state of the art projection and sound equipment. Open seven days per week the Playhouse presents the bestfirst run commercial and art house movie releases, as well as film classics and family entertainment, author and speaker events, musical performances, art exhibits, and educational offerings

.
See full job description...
Mattatuck Museum Full Time Educator
The Mattatuck Museum seeks a full-time museum educator to oversee all school and family programs for the museum. The immediate focus for the new position will be to undertake digitization of the museum's school tour program for 3rd, 4th and 5th graders as well as developing curriculum-based content to share with partner schools for distance learning with their students. Ultimately, the educator will help to develop new art- and history-based tours for the museum in a newly renovated space opening in spring 2021.
The Mattatuck Museum is an art and history museum located in Waterbury, CT. It is currently operating in a temporary location while undergoing construction at its main building. The Museum serves approximately 7,500 area students per year through curriculum-based school tours and has developed a wide range of partnerships with area schools.
Full informaton here...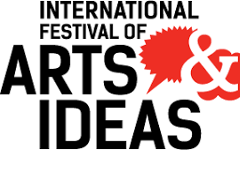 INTERNATIONAL FESTIVAL OF ARTS & IDEAS EXECUTIVE DIRECTOR
Founded in 1996 by Anne Calabresi, Jean Handley, and Roslyn Meyer, IFAI's mission is to create an internationally renowned festival in New Haven of the highest quality, with world-class artists, thinkers, and leaders, attracting and engaging a broad and diverse audience, celebrating and building community, and advancing economic development. The Executive Director will provide imaginative leadership toward the development and realization of the Festival's world-class artistic and intellectual programs. He/she will passionately articulate an organizational vision that weaves positive values of cultural diversity into the fabric of the Festival.The Executive Director will also engage those in the national and international arts and humanities sectors; community members in business, government, and local neighborhoods; regional tourism and economic planners; major arts organizations; donors; board, staff, and volunteers; the media; and multicultural and multigenerational audiences, among others

.
Full informaton here...
JOBS, FOR SALE, FOR RENT, VOLUNTEERS, AND CALLS FOR ARTISTS - CONSULT AND POST IN OUR
CLASSIFIEDS
SPREAD THE WORD!
Please help us expand the reach of our weekly E-Buzz newsletter with its selection of events taking place that week in our region
.
See the

most recent issue

. Share with a friend. Subscribe here.
Like anything here? Please share it!
The Cultural Alliance of Fairfield County is a 501(c)(3) cultural nonprofit membership organization. We are grateful to our members and our donors whose support enables us to do our work.

Donations

are always very welcome and may be made
here
. In particular, we are grateful for support from: