Subject: Artists Newsletter, February 21, 2020
View this email online if it doesn't display correctly
The Cultural Alliance of Fairfield County is a nonprofit membership service organization that supports its members through unified marketing, capacity building, professional development, and advocacy services. This newsletter is sent to all who request it, but we ask that,
if you are not a member
, you explore membership benefits and consider joining.
See
member benefits here
.
Join here
.
.
All links in
green
connect to information on our website
See previous issues of

Artists Newsletter

here.
HELP US HELP YOU ON GIVING DAY: THURS. FEB. 27
Please help us by donating, and encouraging friends and colleagues to donate, to us next Thurs Feb 27, GIVING DAY. As you know, we help create and strengthen the cultural infra-structure across coastal Fairfield County in which artists and cultural nonprofits thrive. Help us raise funds to deepen our reach and raise all the voices of our communities. You can register to help us as a fundraiser on our page here: click on the "

Fundraise

" button.

Culture is wide and deep - help us in our campaign to give voice to all residents, artists and cultural groups. You can register on the Giving Day site to actively help us fundraise - and/or commit to give, ideally at these times, when there are prizes for the most unique donors and the highest amount raised: midnight; up until 9am; between 3 and 4pm; and/or between 9pm and 11:59pm. More details at our Giving Day page. Thank you for your continued support.
SPOTLIGHT

INTERVIEW "THE BANKS, THE ARTS & COMMUNITY" NOW AVAILABLE ON SOUNDCLOUD
The podcast is now available for our February Spotlight on Arts & Culture interview that explored "The Banks, The Arts & The Community" - looking at the changing role of banks in supporting the arts, culture and community development. As banking becomes more an online activity where do banks fit into the local community? How different are they than other businesses when the arts look for support and for partners? Tune in to hear

Dan Berta

, president, Fairfield County Bank;

Christine Chivily

, Executive Vice President/ Chief Risk & Credit Officer, Bankwell Financial Group; and

William Tommins

, Market Executive--Commercial Banking, Southern New England at Bank of America Merrill Lynch., to hear what's new in their support of the communities where they are placed. What are some great examples of the projects they support? How should you approach your local bank to partner in a project or to help your organizations?
ACE AWARD NOMINATIONS STILL OPEN
Make your
nominations
for our 2020
Arts & Culture Empowerment (ACE) Awards.
You can make as many nominations as you like in all five categories - Artist, Citizen, Corporate, Educator, and Nonprofit. The awards will be presented at our 5th annual ACE Awards Breakfast,
Tues. June 9, 2020,
at
The Shore and Country Club, Norwalk.
To nominate somebody, you will need to give your
contact information and that for the nominee, and a statement of up to 150 words giving the reason for the nomination
.
Click here
to make your nominations.
Don Perley is an award-winning artist, creating paintings and deep-relief collages for over 40 years. He is entirely self-taught. His style is improvisational and direct, displaying a sense of joy and an uninhibited inventiveness. Don's work marries the freedom of improvisation with complex, layered gestures, colors and textures. Originally from the Midwest, Don now lives and works in Stamford. He has had affiliations and shows with Albert Shahinian in the Hudson Valley, The Flow of Art in Norwalk, and Schmidt/Dean in Philadelphia. His work has been featured in various juried group shows in the New York area. Don won best in show, 3rd Annual National Juried Art Competition, East End Arts, Riverhead, NY. He also won the Dagny Hultgreen Griswold award for painting, 97th Annual Juried Exhibition, Greenwich Art Society. Don can be found in the artist registry of CT Artlist. Also see his website, Facebook and Instagram pages.
❦

– Latest List by Town of Organization and Creative Business Members: here
❦

– Latest List by Town of Artist Members: here
Karen Kent
and
Chris Perry

are
two of the five artists, selected by

Sharon Butler,

founder of Two Coats of Paint, for the Ridgefield Guild of Artists's exhibition 2-1-2, in which the numbers refer to the number of artists assigned to each of the three rooms in the gallery. The exhibit opens tomorrow,

Sat. Feb. 22, 4-6pm.
Nancy Breakstone,
Eric Chiang,
Eugenie Diserio,
Erin Dolan,
Karen Kent,
Fruma Markowitz,
Sooo-z Mastropietro,
Jill Nichols,
Amy Oestreicher
,
Jay Petrow
,
Katie Settel,

and
Gregg Ziebell

are among the artists included in
Beechwood Arts'
Do or Die
Winter Arts Salon being held this year at the
Westport Library
, opening with a reception
Thurs. Feb. 27, 6-7pm
. The show, inspired by Beethoven and his tumultuous creative journey, explores the theme through the lens of 23 leading Visual Artists whose own journeys include despair, doubt or significant life events that they overcame through their art. In the process, they found transformation and a renewed lifework or new perspective. In The Westport Library's Jesup Gallery in The Forum..
Lucienne Buckner, Miggs Burroughs, Susan Fehlinger, Jen Greely, Toby Michaels, Duvian Montoya, Nancy Moore, Diane Pollack, and Ellen Schiffman

are all participating in the Artists Collective of Westport Pop Up Art Show, opening

Wed. March 11, 6-8pm

, in the Barn at the Westport Country Playhouse. Don't miss the Artists Talk,

Sun. March 15, 3pm

.
Amy Bock

will be speaking about the intersection of her paintings and ABD
jewelry line at The Ridgefield Arts Council's next installment of "The
Generator." The networking event will feature three speakers discussing their
respective artistic endeavors. It will be held at

7:30pm, Thurs, Feb. 27 at Zoe & Co. Sugarbeads

.



Eugenie Diserio

is among the 23 artists in

Beechwood Arts' Do or Die exhibit opening

Thurs. Feb. 27

at the Westport Library, with her painting

Infinity

, (acrylic, glitter on paper, 14x18). She comments:

"Methods that are bold and innovative are what take you into infamy and infinity."

Eugenie also has a solo exhibit at Pryority Wellness in New Canaan, from

March 5 through the end of May

.

Contentment

, (acrylic on paper, 16 x 20") and Aquarius Rising, (acrylic, glitter on canvas, 36 x 36") are two of the 20 paintings on view.

Susan Fehlinger is one of the artists showing in the Artists Collective of Westport's Pop Up Art Show, opening

Wed. March 11, 6-8pm.

Her piece is Inner Harbor, Off Season (oil on canvas, 44x40). Susan writes:

"This is a painting of the wharf on Nantucket inspired by a photo I took there last year."



Sooo-z Mastropietro is a featured artist in Beechwood Arts' Winter Do or Die

project at The Westport Library,

Thurs. Feb. 27,

opening with a reception,

6-7pm and followed by a "Story Share," when a

rtists share their stories

7-8pm. This one piece (play the video and turn up the sound) reflects

an implosion of hues experienced during Beethoven's Symphony #5, 3rd movement.
Jill Nichols will be exhibiting

J

uno

at the

Warm Mid-Winter Hello

exhibition at the Fairfield Library. Artists reception April 3, 6-8pm. On view through May 23.
Jill's Monhegan Sunset, (12x12) will be on display at the Beechwood Arts Do or Die exhibit at the Westport Library Feb. 27-May 25.

Four original abstract acrylic

paintings

by

Jim Malloy

are included in the

'Entre Chien et Loup'

exhibit at

Loft Artists Gallery

in Stamford CT.

Resident artist Jim Malloy has four paintings on exhibit at the RPAC Gallery in Ridgefield CT through March 1, including: Pinot Noir, Silent Vigil, The Cherry Tree and Blockhead Tries to Smile.
On display at the Bartlett Arboretum and Gardens in Stamford are three of Malloy's paintings done with acrylic on paper:

Three's A Crowd, Country (Still) Life and The Cherry Tree II.

The Barn Gallery in New Fairfield is showing two new original works,

Jazz Riff #1 and Jazz Riff #2.

Limited edition, signed prints of the fanciful and fun collection of abstract artwork

Popsicle People

are on display as well and along with

Torn, Torch Song and Imagine.



Chris Perry

is one of the five artists selected by

Sharon Butler

of

Two Coats of Paint

fame. Chris says:

"In addition to mounting a piece that was the first piece I made after moving to Connecticut from Lower Manhattan, I will also be showing, for the first time, 5 new pieces, four of which have moved to a new location for me, hanging from the ceiling. While they all still pertain to water and its effects or manifestations, the new hanging pieces require a little more imagination on the part of the viewer."

The first

piece he made in CT, and which will be on display is his 154 Ripples: icicle.



Susan Tabachnick has a solo show at DaSilva Gallery (899 Whalley Ave. New Haven) entitled

Artifacts

, that opens with a reception

Sat.

March 14, 5-7pm

. It will be up through April 4. Click here for a sneak peak at one of her works in the show.

Ruth Kalla Ungerer's

Come Play

, a stone lithograph, has been juried into Site:Brooklyn Gallery's

Gesture and Motion

exhibition. The show runs March 20 – April 18, with the opening reception on

Fri, March 20, 6-9pm

.

SACRED HEART STRIVES TO REVIVE FAIRFIELD THEATER
Since acquiring the Fairfield Community Theater last May, Sacred Heart University has endeavored to renovate the historic building from the ground up as a new, state-of-the-art facility for film events and live performances. Bringing the theater back to its former glory has entailed challenges, but with community support, Sacred Heart is determined and committed to restoring all the iconic theater's memorable features, including its neon marquee, ticket booth and stage proscenium. Fundraising efforts are currently underway, with a goal of raising $150,000. Once restored, i

t will be managed with a new purpose and impact, according to
Bill Harris, theater director. More...
CT LAWMAKERS SEEK FEDERAL UPGRADE FOR WEIR FARM
Weir Farm could receive a new federal classification under the National Park Service, better reflecting what the park encompasses. Advocates and part of Connecticut's Congressional delegation want to change Weir Farm from a national historic site to a national historical park. Weir Farm is a place where people can learn about artist J. Alden Weir's work in the impressionist movement and is home to 75 acres used by landscape artists today. The lawmakers said historical parks are generally considerably bigger than historic sites, preserving more buildings and acres. This, along with the park's cultural significance, is why the delegation believes the park should be upgraded. The park, which straddles the Wilton and Ridgefield border, has grown to 75 acres since it was made a national historical site in 1990 and includes a woodlands, meadows, a farm, gardens and a pond.
If you're a creative, innovative person and want to share what you know and do with others, apply to be a maker at Remarkable STEAM's

Maker Faire Connecticut

. This is the Northeast's largest creativity and innovation event. The ninth annual event will be held on Saturday and Sunday, April 18 & 19, 2020 from 10 am - 4 pm at Staples High School in Westport. Some 15,000 - 20,000 attendees are exected. The event provides a great opportunity to share creativity and connect REGISTER HERE

.
CALL FOR MILFORD-THEMED ARTWORK
Picture That Art Consultants is seeking artwork for a Milford-based health-care center. The unframed and unmatted art can be

Originals (Paintings, Collage, Watercolors, Drawings, Mixed Media, etc.);

Limited Edition Prints (Lithographs, Serigraphs, Etchings, Engravings, Woodcuts, etc.);

Photography; or
Giclee Prints, Open Edition Prints and Posters. Artists residing in the Milford, CT, area are preferred. While artists from other locations may apply.
APPLICATION
The Fairfield Museum and History Center is seeking photography submissions for its11th annual IMAGES Juried Photography Show, celebrating the work of talented photographers in the region. A jury of three professional photographers will select approximately 40 photographs for the exhibition. The selected photos will be shown alongside the work of celebrity portraitist and commercial photographer Victoria Will. The portal is now open, and submissions will be accepted online through March 1. Learn more.
CARRIAGE BARN ARTS CENTER CONTEMPORARY ART SHOW
This Spring, the Carriage Barn Arts Center, home to the New Canaan Society for the Arts, will host its 30th annual Spectrum Contemporary Art Show. Spectrum is a juried exhibition of original, contemporary artwork, and invites submissions in all media. Entries must have been created within the past two years and not have been previously exhibited at the Carriage Barn. JURIED BY Danielle Ogden and Kristin Peterson Edwards.
Application details
here.
The Norwalk Art Festival will take place
June 27-28
at Mathews Park in Norwalk, hosted
with the support of The Center for Contemporary Printmaking, Stepping Stones Museum, Lockwood Mathews Mansion Museum and The Norwalk Parks Department.
It wi
ll feature the works of 100 juried artists from local to national talent, in a variety of media including, photography, drawing, ceramics, jewelry, painting, mixed media, printmaking, fiber, metal sculpture and glass. All the works exhibited are for sale.
Application details
here.
FIRST ANNUAL JURIED PHOTOGRAPHY SHOW
The Trumbull Library System announces its first annual juried photography show, May 5-June 9.
Entry is open to all regardless of town of residence. The theme of the show is "Joy." Artists can submit up to three images. Include
name and image size in file name ( Linda_8x10.png)
and submit to trumbullartsubmissions@gmail.com. Click here for complete details.
CONCORD NH INVITES SCULPTORS TO SUBMIT ENTRY
The City of Concord, NH and the Greater Concord Chamber of Commerce invite professional sculptors to submit entries for

Art on Main

, a public art exhibit in the city's historic downtown. The deadline for entries is March 31, 2020. Artists will be notified of their acceptance into the show by April 30, 2020, and selected artists will receive a $500 stipend. Installation dates are May 20 – June 8, 2020. Exhibition dates run from June of 2020 to May of 2021.

Concord's Third Annual Outdoor Sculpture Exhibition is open to professional sculptors 18 years or older. Artists may submit up to two works for consideration; each must be the property of the artist. Art on Main is a year-round, outdoor, open-air exhibit and all accepted entries must be properly secured upon installation for the safety of visitors and the artwork itself.
Application details
here.
SHORT FILMS YEARLONG SUNDANCE FELLOWSHIP
Aspiring filmmakers ages 18-25 can now submit their shorts to the Sundance Institute's Ignite Fellowship for a chance at a year-long program that provides mentorship and training opportunities. Ten winners will be paired with a Sundance Institute alumni mentor and become eligible for further internships and program opportunities. Fellows will also receive an artist grant, an all-expense paid invitation to attend the 2021 Sundance Film Festival in Park City, Utah Films submitted must be under 15:00:00 minutes long (including credits), and all work must be completed between August 1, 2018 and March 17, 2020.
Learn more
NEW HAVEN ARTS COUNCIL ARTS WORKFORCE INITIATIVE SPONSORSHIP
The Arts Council of Greater New Haven is currently giving funding to artists through the Arts Workforce Initiative Sponsorship, which supports art projects organized by young urban creatives in Connecticut with up to $1,000.
Creatives organizing community events and cultural experiences happening in New Haven, Hartford, New London, Waterbury, Bridgeport, and Stamford that are aligned with the CT Office of the Arts' R.E.A.D.I. framework are eligible to apply.
Funding Period: July 1, 2019 - June 30, 2020. Learn more
DOWNTOWN STAMFORD ALIVE@FIVE MUSICIANS
Stamford Downtown is currently accepting applications from bands interested in playing at Alive@Five and Wednesday Nite Live, two premier outdoor summer concert series in featuring national headliners. Columbus Park is the place to be during the summer as Stamford Downtown produces great music, great dancing, and great times.
APPLY HERE
ARTIST'S CREED: 10 GUIDING PRINCIPLES FOR YOUR ARTS CAREER
There is no one way to be an artist. Artists use different media, explore a vast range of ideas, and face differing barriers and obstacles. Yet over the years we've observed that many artists have one thing in common: tenacity. The New York Foundation for the Arts (NYFA) has distilled advice from people it admires. These intentions and action steps can help you protect and strengthen yourself, as a member of a community, an individual who must survive in the world, and as a creator. Here are a few principles to live by:
Become your own best supporter.
Creative block will manifest for every artist, but it is different for every artist. Perhaps, to counter it, you need rest, or a break, or to let yourself focus on another project.
You don't have to do it alone.
Don't let the "no's" you receive define you.throw out the stereotype of the starving artist.
Read more
here.
WRITING ABOUT YOUR ARTWORK:
ARTIST STATEMENTS WEBINAR
Have you ever found writing an artist statement overwhelming and not sure where to start or what to include? Have you struggled with staying true to your voice while matching established expectations? Writing an artist statement should be

easy – after all, you are the number-one expert on your own work.
The New York Foundation for the Arts (NYFA) is offers online workshop, part of our Online Learning Initiative, that provides professional development workshops to artists and creatives nationally and internationally through a webinar platform. "Writing About Your Artwork: Artist Statements" presented by Michelle Levy, NYFA Coach and Curator and Interdisciplinary Artist, will take place

Tuesday, March 17,

6:30 - 8pm

.
Sign up here.
STAMFORD HISTORY CENTER VOLUTEER PHOTO ARCHIVIST
The Stamford History Center
is seeking a voluteer photo archivist who will store, scan, and inventory photos. Curatorial experience and an interest in Stamford History is a plus. The volunteer will work closely with
the library team to fill requests for patrons.
Other tasks include en
tering the photographic collection into Past Perfect; identifying subjects (people and places) and maintaining an online database. Time requirements: 2 hours per week; 8 hours per month.
Full information here.
CENTER FOR CONTEMPORARY PRINTMAKING MARKETING COORDINATOR
The Center for Contemporary Printmaking (CCP) seeks an experienced Marketing and Communications Coordinator who is passionate about the arts and will contribute to the growth of our 24-year old non-profit organization. Candidate will work closely with the Executive Director to grow overall exposure for the organization and online reach through media efforts in support of CCP's programming and mission.
Primary Responsibilities includ
Content creation; s
ocial media strategizing and implementation; W
ebsite management; and local press contact. This is a part-time position for 20-25 hours per week.
To apply, please submit the following to Kimberly Henrikson at careers@contemprints.org:
• Cover letter
• Resume or CV
• 3 Professional references.
Full information here.
ASSISTANT COMPANY MANAGER WESTPORT COUNTRY PLAYHOUSE
At the direction of the AP and the CM, the Assistant Company Manager will produce, compile and track AEA, SDC, and USA contracts, riders and other artist documents. The ACM is responsible for completing weekly AEA and IATSE payroll. The ACM will maintain emergency lists and medical contacts for cast members. The ACM will be responsible for reconciling weekly box office reports and submitting royalty payments. The AP will facilitate communication between the Production Department and the Marketing Department with reference to program and publicity information.
Other responsibilities include assisting with artists' travel, housing and hostitality needs.
Full information here.
The Ridgefield Playhouse is hiring for a full time Director of Development. This position will report directly to the Executive Director and have supervision over the Development
department.
Major responsibilities include the formulation and execution of fundraising campaigns, donor cultivation strategies, foundation relations, proposal writing & research. The Director would oversee a team to help implement the work.
The candidate must have strong leadership and organizational skills, as well as the ability to employ strategic and critical thinking skills proactively.
Full information here.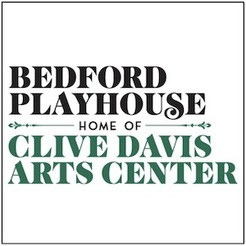 EXECUTIVE DIRECTOR

The Bedford Playhouse seeks an experienced and dynamic Executive Director (ED) with a history of inspiring people and organizations through principled leadership. The Executive Director will exhibit a strong passion for the arts, and will have a proven track record in Development, (major gifts, annual fund drives and endowment building).
The Bedford Playhouse is a cultural center, and community hub comprising three multi-use movie theaters, a café and bar.
Originally built in 1947, this historic movie theater has undergone a two-year, $6 million-dollar renovation incorporating state of the art projection and sound equipment. The Playhouse is also home to the Clive Davis Arts Center, named for our top donor, legendary music producer Clive Davis. Bachelor's degree required. (4-year College minimum). Applicants must have a minimum 5 years' experience in the not-for-profit sector as a manager; a proven track record in Fundraising/Development; demonstrated ability to motivate teams and co-workers.
Full information here.
JOBS, FOR SALE, FOR RENT, VOLUNTEERS, AND CALLS FOR ARTISTS - CONSULT AND POST IN OUR
CLASSIFIEDS
SPREAD THE WORD!
Please help us expand the reach of our weekly E-Buzz newsletter with its selection of events taking place that week in our region
.
See the

most recent issue

. Share with a friend. Subscribe here.
Like anything here? Please share it!
The Cultural Alliance of Fairfield County is a 501(c)(3) cultural nonprofit membership organization. We are grateful to our members and our donors whose support enables us to do our work.

Donations

are always very welcome and may be made
here
. In particular, we are grateful for support from: