Subject: This Month in Mongolian Studies - July 2019
| | |
| --- | --- |
| Having trouble viewing this email? Click here to open in your browser. | |
This Month in Mongolian Studies

is a monthly listing of selected academic activities, resources and other material related to Mongolia. This list is based on information the ACMS has received and is presented as a service to its members. If you would like to submit information to be included in next month's issue please contact the ACMS at

info@mongoliacenter.org

This publication is supported in part by memberships. Please consider becoming a member of the ACMS, or renewing your membership by visiting our website at

mongoliacenter.org/join

. Thank you!
CALL FOR AT-LARGE ACMS BOARD MEMBER NOMINATIONS

As discussed in the ACMS Annual General Meeting (AGM) in Denver in March, ACMS would like to fill at least two vacant at-large Board member positions. All active institutional members of ACMS are represented by one board member; at-large positions provide additional opportunities for others interested in Mongolia and ACMS to also participate in and contribute to the governance of the organization.

The purpose of this notice is therefore to solicit nominations -- including self-nominations -- for at least two positions of At-Large Board Members for ACMS.

If you are interested in serving in this position (or wish to nominate someone else to do so), please send an e-mail to the ACMS Executive Director (jaddleton@mongoliacenter.org) by July 15; please also provide brief bio-data information, summarizing in particular the interest and experience in ACMS and Mongolia of the nominee.

**********************************************

ACMS LIBRARY CATALOG IN ULAANBAATAR NOW AVAILABLE ONLINE

ACMS is pleased to announce that the catalog for its library collection in Ulaanbaatar is now available online!

ACMS library resources are available to scholars, students and members of the general public. The collection which now numbers more than 5,000 volumes related to Mongolia, has grown significantly in recent years, in large part due to the generosity of both public and private donors. Books date from the late nineteenth century to the present day. Most items are written in English but other languages are also represented including Mongolian, Russian, Japanese, Chinese, French and German.

The new on-line catalog makes it possible for ACMS members and others to browse the collection from a distance. For patrons visiting the library in person, internet is available. ACMS members can also access JSTOR, an on-line resource providing access to more than 200 academic journals.

Many additions to the ACMS library in Ulaanbaatar are made by donation -- if you search the catalog and find that your work on Mongolia is for some reason not represented in our library, donated copies are always welcome!

For more information on the ACMS library and guidance on accessing the ACMS Library Catalog, visit the relevant portion of the ACMS website here.

**********************************************

ACMS ASSISTS IN JUNE VISIT BY ROTC ARMY CADETS TO MONGOLIA

ACMS successfully hosted US Army ROTC cadets in Ulaanbaatar for two weekends in June. Since 2014 ACMS has supported and helped complement the ROTC Cultural Understanding and Language Program (CULP) hosted by Mongolia's National Defense University. This summer the ROTC contingent included more than 30 cadets representing colleges and universities from across the United States.

ACMS assisted by providing opportunities for the cadets to better understand the nuances of Mongolian history and culture, in part by organizing visits to the National Museum of Mongolia, Mongolian Military Museum and Bogd Khan Museum. The program also included presentations on Mongolian history and culture involving guest speakers from the National Defense University, Institute of Philosophy and Institute of International Studies at the Mongolian Academy of Sciences. Another item on the program was a trip to Terelj where cadets constructed a ger.

**********************************************

ACMS ASSISTS IN JUNE VISIT BY MERCER UNIVERSITY UNDERGRADUATES TO MONGOLIA

ACMS helped facilitate a three-week visit to Mongolia in June involving 16 undergraduates from Mercer University in Macon, GA. The group was led by ACMS Executive Director Jonathan Addleton and former Peace Corps Volunteer to Mongolia (and now PhD candidate at University of Florida) Bryant Harden.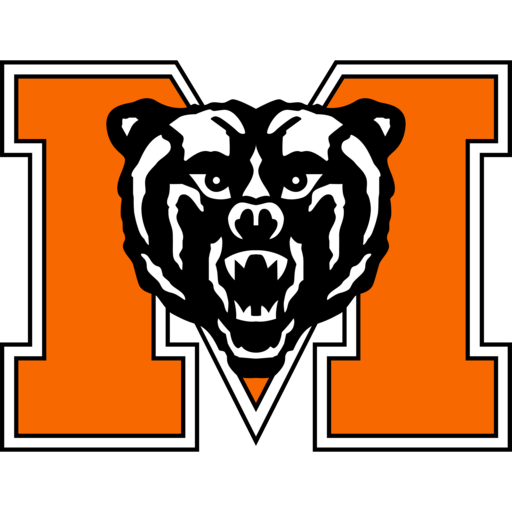 The diverse Mercer group came from Florida to California, Georgia to Colorado. For some, this was their first trip out of the United States; for most, this was their first trip to Asia; for all of them, this was their first trip to Mongolia.

Primarily a Service Trip focused on implementing a summer "enrichment camp" in one of the ger districts adjoining Ulaanbaatar, the program was worked out in partnership with the Mongolian NGO Children of the Peak, assisted regularly by the Julie Veloo Foundation that sponors the annual "Gobi Gallop" fund-raiser.

Approximately 70 Mongolian children age eight to sixteen from the local ger district attended each day for two weeks, participating in a series of programs taught by the Mercer students in English, Arts and Crafts, Music and Drama, and Science and Technology.

As part of their service trip, the Mercer students also provided advice on the American college application process to Mongolian high school students interested in studying in the United States at the American Corner in Ulaanbaatar; participated in an evening meeting organized by the Toastmasters Club in Erdenet; and spent a morning with members of a new youth club in Sukhbaatar.

ACMS assisted in the program in a variety of ways, providing an initial briefing on Mongolia in the ACMS offices in Ulaanbaatar and arranging field trips to Terelj National Park, Hustai National Park and Sukhbaatar as well as the Altanbulag border crossing into Russian Siberia. In addition, the Mercer students visited the Erdenet Copper Mine.

The Mercer program included several guest speakers including US Ambassador Michael Klecheski, poet and calligrapher Mend-Oyoo, anthropologist and writer Jack Weatherford, indie-rock singer and film producer Dulguun Bayasgalan, archaeologist and Nomad Science founder (and ACMS Field School leader and former ACMS Cultural Heritage Advisor) Julia Clark, and sociologist, political scientist and blogger (and ACMS Board Member representing the University of British Columbia) Julian Dierkes.

**********************************************

REPORT ON JUNE TRIP TO MONGOLIA BY ACMS EXECUTIVE DIRECTOR JONATHAN ADDLETON

The main purpose of this trip was to accompany a group of 16 Mercer University undergraduates on a service trip to Mongolia (see above). However, there was also time to visit the ACMS offices, touch base with ACMS staff and provide important outreach related to the work of ACMS in Mongolia.

As always, meeting with ACMS country director Tricia Turbold and the rest of the ACMS staff in Ulaanbaatar was one of the highlights of the trip. This is an especially busy summer, given the launch of the three Henry Luce Foundation-supported ACMS Summer Field Schools in late July. The response to this program has been gratifying, providing new opportunites for Mongolian students and international students to meet, spend time with each other and undertake serious academic study related to archaeology, renewable energy and rural-to-urban migration.

Another ACMS-related highlight was to attend Dr. Jennifer Lander's talk on the transformation of the state in Mongolia, presented as part of the ongoing ACMS Lecture Series hosted by the Ulaanbaatar Public Library. Dr. Lander spent part of her childhood in Mongolia and now teaches law at De Montfort University in Leicester (UK). Her informative presentation provided an early glimpse into some of the main themes in her forthcoming book Transnational Law and State Transformation: The Case of Extractive Development in Mongolia which will be published by Routledge later this year.

The Mercer group stayed in the Modern Mongol Hostel in central Ulaanbatar, recommended by ACMS; others staying there during June included Dr. Cynthia Horne from Western Washington University who also participated in the ACMS Lecture Series, in her case on Globalization and Women's Empowerment in Mongolia, again providing a very useful perspective on her ongoing area of research and academic focus.

The June trip also provided an important opportunity to reach out to the US Embassy including Ambassador Michael Klecheski who arrived in Mongolia only three months ago. We served together in Kazakhstan and I very much appreciated the opportunity to reconnect, this time in Mongolia.

The Public Affairs Section of the US Embassy focuses on cultural, educational and academic aspects of the US-Mongolia relationship and it was useful to meet with Robert Tate and Adam Hennings, both of whom share a strong interest in Mongolia, as well. As always, ACMS appreciates continued support from the Embassy, especially given that the ACMS Field Research Fellowships are funded by the State Department's Bureau for Education and Cultural Affairs (ECA).

Other contacts initiated during this trip to Mongolia included discussions with present and former Members of Parliament from both main political parties as well as a range of other Mongolian citizens, both public and private.

Almost immediately on returning to the US on June 20, I joined Jackson Cox from AmCham and several representatives from the Mongolian business community on Capitol Hill to talk about the prospective Third Neighbor Trade Act that would potentially grant duty-free status to Mongolian cashmere products exported to the US.

With both Republican and Democratic co-sponsors (as well as support from entities ranging from the Black Caucus to the Freedom Caucus), the draft bill ranks as one of the most non-partisan pieces of legislation in Washington this year.

Meetings were held with Congressman Yoho from Florida (one of the co-sponsors of the bill); the trade specialist on Speaker Pelosi's staff; and a variety of other staffers from both the Senate and the House. Although this outreach effort is rooted in a long-standing personal interest in the subject and is thus carried out on a private rather than an "official" basis, informal side conversations provided occasional opportunities to also talk about the work of ACMS as well as the broader aspects of relations between the United States and Mongolia.

**********************************************

ACMS FIELD RESEARCH FELLOW JENNIFER MOLCHAN FEATURED IN WESTERN KENTUCKY UNIVERSITY PUBLICATION

Jennifer N. Molchan from the Department of Folk Studies and Anthropology at Western Kentucky University (WKU) was featured in a recent online publication describing both her research in Mongolia and the fact that she was recently awarded a competitive ACMS Field Research Grant.


Molchan's grant is focused on ceramic analysis in the Khanuuy Valley and is being undertaken as part of the Western Mongolia Archaeology Project, led in recent years by WKU's Dr. Jean-Luc Houle and Dr. Jamsranjav Bayarsaikhan from the National Museum of Mongolia.

As the article notes, "The ongoing research investigates human-environment relationships on the Mongolian steppe which nomadic pastoralists continue to inhabit today, and the development of complex societies during the Bronze and Iron Ages".

The entire WKU article is available here.

**********************************************

ACMS-ASSOCIATED SCHOLARS JULIA CLARK AND PAULA DEPRIEST FEATURED ON VIDEO SHORT DESCRIBING MONGOLIAN-SMITHSONIAN DEER STONE PROJECT

Don't miss this new video on Protecting and Preserving Mongolian Culture: The Deer Stone Project, produced by the Smithsonian Institute.


As the Smithsonian post notes, "Smithsonian experts are working with local communities and scholars to protect and preserve endangered archaeological and modern cultural heritage in Mongolia through the Mongolian-Smithsonian Deer Stone Project".

Former ACMS Cultural Heritage Advisor Julia Clark is featured in the short video, as is ACMS institutional board member Paula DePriest from the Smithsonian Institute.

This interesting Smithsonian video short is available here.

**********************************************


RECENT ACMS-RELATED VIDEOS OF POTENTIAL INTEREST TO ACMS MEMBERS POSTED ON ACMS YOUTUBE CHANNEL:

1. ACMS is please to announce a new series, titled "Mongolia Explained," where we provide explanations and basic guidance to reseachers, scholars and visitors on how to navigate life in Mongolia.

Our first episode on public transportation, hosted by ACMS Summer Intern Nemkhe Nurgui, garnered 800 views in only four days. We are thankful for the support of the VPoint convenience store chain and UB Smart Bus for their help. Watch the video to learn how to purchase a rechargeable card and how to install and navigate the UB Smart Bus mobile application.

This new and very useful video is available here.

2. As noted, Dr. Jennifer Lander, Lecturer in Law at De Montfort University in Leicester (UK) gave a presentation on June 12 as part of the ongoing ACMS Lecture Series on challenges facing Mongolian legislators as they moved to create a legal and institutional framework for mining to attract foreign investment while also addressing developmental priorities and concerns.

Her presentation offers an important re-interpretation of the mining narrative in Mongolia during the 2010s, recognizing the "balancing act" undertaken by the Mongolian government through an overview of a key period in legal and policy change in Mongolia's mining regime, accompanied by an analysis of the underlying socio-economic catalysts for reform.

The video on this lecture is available here.

3. Also, Dr. Cynthia Horne, Political Science Professor at Western Washington University in Bellingham (USA), presented her ongoing research undertaken with Dr. Undrakh Davaadorj from the National University of Mongolia. Her talk on June 18, part of the ongoing ACMS Lecture Series, focused on the effects of globalization on Mongolia within the context of women's empowerment and accompanying issues such as economic growth, democratization, rising inequality and material losses involving parts of the traditional economy.

Dr. Horne's hands-on background in the world of international development helps shape and inform her work. She has also been a Research Fellow in Hungary, Romania, Indonesia and now Mongolia, providing a further comparative dimension to her interesting research on policy-related questions surrounding development, governance and globalization.

The video of this lecture is available here.

4. Another recent and interesting video features an interview with Professor Christopher Atwood (University of Pennsylvania), filmed during his recent visit to Ulaanbaatar to receive an Honorary Doctorate from the National University of Mongolia, accessible here.

5. For those that might have missed them, other informative videos now available on the ACMS You Tube channel include:

ACMS Speaker Bjorn Reichhardt on the impact of infrastructure development near Lake Hovsgol ("Contested Infrastructures of Development, Tourism and Pastoral Dairying"), accessible here.

Follow-up Visit to Ger Design Project organized by former Fulbright Scholar (and former ACMS Speaker presenter) Kim DuPont-Madinier, accessible here.

ACMS Speaker Dr. Timothy May (University of North Georgia) on Military Integration in Mongol Warfare: Development of Combined Arms Warfare in the Mongol Empire, available here.

ACMS Academic Writing Workshop hosted by Mongolian State University of Education, accessible here.

ACMS SPEAKER SERIES (NOW ALSO AVAILABLE ON THE ACMS YOU TUBE CHANNEL)

DR. CYNTHIA HORNE: "GLOBALIZATION AND WOMEN'S EMPOWERMENT IN MONGOLIA"

5:30 PM ON TUESDAY, JUNE 18 AT THE AMERICAN CORNER, ULAANBAATAR PUBLIC LIBRARY


Globalization literature suggests that globalization catalyzes a variety of national economic, political and social changes. Some of those changes could be positive for a country, such as possibilities for economic growth and democratization, while other changes may be negative, including rising inequality and material losses for parts of the traditional economy. In terms of conditional effects, scholars and policy practitioners have found that globalization disproportionately and positively affects women, both economically and socially.
Dr. Horne summarized much of her current research while also exploring whether or not these trends hold true for Mongolia. Taking into account the unique features of Mongolian culture, Mongolia's transition from a Soviet style political economy, and Mongolia's resource-based economy, the presentation explored one central question, namely, how have women in Mongolia been impacted by globalization over the past 25 years?
Among other things, the talk reviewed and assessed the possibly gendered effects of globalization, covering such areas as rural/urban divisions, educational and occupational variation, and age differences as a backdrop to examining conditional effects of different types of globalization on women's empowerment in post-transitional Mongolia.


The lecture was recorded and is already available at the ACMS You Tube site here


Dr. Cynthia M. Horne is Professor of Political Science at Western Washington University in Bellingham, WA. Her teaching and research focuses on issues related to international political economy, with special attention to globalization, trade policy and development. Her research interests include the political, social and economic aspects of post-communist transitions.

Dr. Horne's recent work examines the conditions under which transitional justice measures in post-communist countries -- namely attending to the crimes committed in the past -- have promoted transnational goals of building democracy, reducing corruption, supporting trust in government, trust in public institutions and inter-personal trust.
Her book
Building Trust and Democracy
(Oxford University Press, 2017) and her edited volume
Transitional Justice and the Former Soviet Union: Reviewing the Past, Looking Toward the Future
(Oxford University Press, 2018, with Lavinia Stan) explore the impact and/or absence of transitional justice on democratization and trust-building across post-communist states.
Dr. Horne has a background in international development and has been a research fellow in Hungary, Romania, Indonesia and now Mongolia, engaging in policy-related questions surrounding development, governance and globalization.
**********************************************


DR. JENNIFER LANDER: "THE STATE HAS FORGOTTEN ITS REASON FOR BEING?"

5:30 PM ON WEDNESDAY, JUNE 12 AT THE AMERICAN CORNER, ULAANBAATAR PUBLIC LIBRARY


Since the post Soviet transition beginning in the 1990s, Mongolia's mineral wealth has consistently been promoted as the key to the country's economic development. Over the past 25 years, national policymakers and legislators have sought to create a legal and legislative framework for mining to attract foreign investment while also addressing developmental priorities such as income generation, redistribution, socio-environmental impacts and participatory decision-making for local communities.
This fascinating presentation discussed the challenges of this "balance act" for the democratic state of Mongolia through an overview of the periods of legal and policy changes in Mongolia's mining regime and an analysis of the underlying socio-economic political catalysts for reform. In particular, the presenter made an effective case that the legal developments associated with Mongolia's mining regime have a great deal to say about the dynamics of state transformation in the global economy.


The lecture was recorded and is already available at the AMS You Tube site here.
Dr. Jennifer Lander is a Lecturer in Law at De Montfort University in Leicester (UK) where she teaches constitutional law. Her research focuses on the political and legal dynamics of national developoment in a globalizing economy, with a particular interest in understanding new patterns of state formation in frontier economies like Mongolia.

She received her PhD in Law from the University of Warwick (UK) in 2017 and has a background in development studies and international relations. Prior to taking up her lectureship at DeMontfort University, she held an Early Career Fellowship at the Institute of Advanced Studies at Warwick (2017-2018)

Dr. Lander has conducted research in Mongolia since 2012, focusing on the way in which social conflict in the mining sector has catalyzed significant change in national governance. Her forthcoming monograph
Transnational Law and State Transformation: The Case of Extractive Development in Mongolia
will be published by Routledge in late 2019.

**********************************************

NOTE: Regrettably, the June 4 lecture by Alexandria Hill featured in the June issue of This Month in Mongolian Studies had to be cancelled due to unforeseen travel difficulties; our apologies for any inconvenience that this cancellation might have caused.
NO ANNOUNCEMENTS FOR POSITION OPENINGS RECEIVED THIS MONTH


TWO RUBIN MUSEUM INTERNSHIPS IN NEW YORK AVAILABLE TO MONGOLIAN CITIZENS WITH SUPPORT FROM ACMS AND THE HENRY LUCE FOUNDATION


For the second successive year, the ACMS Cultural Heritage Program with support from the Henry Luce Foundation is pleased to announce an opportunity for up to two Mongolian citizens to participate in the Rubin Museum of Art internship program in New York.


Interested Mongolians who work as (or are studying to become) a museum professional in a relevant field are invited to apply. The program is organized by the Rubin Museum which specializes in Tibetan, Himalayan and Mongolian art. The program will take place in New York during Fall 2019. There are ten internship positions to choose from, ranging from collection management to curatorship, from digital engagement to public outreach.

Applications should be submitted online and requirements include a cover letter, personal statement of interest and CV, with the cover letter highlighting qualifications and the personal statement describing how new skills acquired during the internship will be applied in a Mongolian context following end of the internship.

Those interested in applying for a Rubin Museum Internship might want to view former intern Binderiya Munkhbat's contribution to the ACMS You Tube video, describing her wonderful experience as an ACMS/Rubin intern here.

The deadline for receiving applications is August 4, 2019. For more information, visit the relevant portion of the ACMS website here.


CALL FOR PAPERS FROM INTERNATIONAL ASSOCIATION OF MONGOLIAN STUDIES (IAMS)


The journal Mongolica, published annually by the International Association of Mongolia Studies (IAMS), is seeking papers for its 2019 edition (Volume 53) covering literally all areas and branches of Mongolian studies. The deadline for submission is August 1, 2019. Papers should be submitted electronically and in English only.

For more information, contact the following e-mail address: iamsmongolia@gmail.com

*********************************************

UNIVERSITY OF GRONINGEN (NETHERLANDS) ANNOUNCES NOVEMBER CONFERENCE ON CONTEMPORARY MONGOLIA: INTERNATIONAL RELATIONS, MINING AND THE ENVIRONMENT


The Center for East Asian Studies Groningen (CEASG) along with the National Council for Mongolian Studies is sponsoring a conference on Mongolia, scheduled for November 29, 2019. The event will be held at the University of Groningen in the Netherlands.

Titled Contemporary Mongolia: International Relations, Mining and the Environment, the schedule includes three panels:

(1) International Relations/International Cooperation, covering topics such as the Belt and Road Initiative, Third Neighbor Policy, foreign policy and and foreign assistance;

(2) Mining and Natural Resources, covering foreign direct investment, energy security, taxation agreements and the political economy of natural resource development;

(3) Environment and Climate, covering desertification, climate change and the impact of mining on the environment, among other topics.

The deadilne for submitting short proposals for a conference presentation was June 30, 2019, with presentations potentially available for publication in a conference volume published by Brill; additional details are available here.

For further information, contact Professor Tjalling Halbertsma (CEASG) at the folowing e-mail address: t.h.f.halbertsma@rug.ni; those interested can also contact CEASG directly at ceasg@rug.nl


*********************************************


WORLD BANK EXHIBIT ON CONTEMPORARY MONGOLIAN ART IN WASHINGTON, DC (MAY 16 - JULY 19, 2019)


The World Bank Art Program in Washington, DC officially opened this new exhibit on Innovating Tradition: A Contemporary Mongolian Visual Art Exhibition on May 16, 2019 in the Atrium at 1818 "H" Street, NW. For those visiting Washington during the first half of July, the exhibit runs through July 19, 2019, providing a final opportunity to visit the exhibit before it is taken down.

Works were selected from among nearly 700 submitted by Mongolian artists from around the world following an announcement made earlier this year. Prospective contributions included paintings, sculptures, mixed media and calligraphy.

In the end, 38 works were selected by a panel of art historians and development professionals, with a view toward celebrating "the cultural voices in Mongolia today" while also inspiring "conversation about socio-cultural ideas, as seen through the eyes of the country's cultural producers who are reflecting on and shaping 21st century Mongolian identity". A large number of contemporary Mongolian artists are featured including Solongo Chuluuntsetseg, Ochirbold Ayurzana, Gankhuyag Natsag and Tsolmon Damba, among many others.

Juliana Bondo who helped curate the exhibit notes "In pieces featuring intensely colorful brushstrokes female figures are depicted with bold agency, renewing conversations about feminity in Mongolian society; in yet even more pieces, artists celebrate the cultural touchstones of Mongolia such as the nomadic lifestyle as imaged by abstract architecture, and sculptural horses. All the works use a visual language that push aesthetic conversations forward and quite simply, but ever so importantly, innovate tradition".

*********************************************

OTHER UPCOMING MONGOLIA-RELATED EVENTS

The Sixth International Symposium on Health Research will take place at the Novotel Hotel in Ulaanbaatar on September 18-19, 2019. Prospective participants include high level Mongolian officials and a broad range of international researchers. Duke University's One Health Program is assuming a lead role. For further information, contact Amber Barnes: amber.barnes@unf.edu or access the conference website here.

The 2019 Annual Politics and History Association (APHA) conference will take place in Ulaanbaatar from September 24 through September 28. Sponsors include Clarewood University, Blue Banner Foundation, International Society for the Comparative Study of Civilizations and The Mongolia Society. This year's conference will focus on "Challenges Confronting Asia Today: Nuclear Proliferation, Environmental, Economic, Civilizational". Those interested in more information should contact Dr. Mark Zhong (mzhong@clarewoodva.org) or Dr. Alicia Campi (usmagcampi@aol.com). More information on the upcoming APHA Annua Conference is available here.

*********************************************

ACMS MEMBER JOHN DUFFY RECEIVES HONORARY DOCTORATE FROM NATIONAL UNIVERSITY OF MONGOLIA (NUM)

ACMS member Professor John Duffy received an Honorary Doctorate earlier this year from the National University of Mongolia (NUM), reflecting his contributions to both NUM and Mongolia more broadly.

Dr. Duffy is an Adjunct Professor with the College of Business and Public Policy at the University of Alaska-Anchorage, teaching courses in the Public Administration Department. He has also held senior positions in local government in Alaska for the past 30 years including service as Borough Manager for the Matanuska-Susitna Borough.

Since 2017, he has worked with the NUM Public Administration Program in Ulaanbaatar as a Guest Professor, providing professional development training to senior staff working in various aimags across Mongolia in management, policy development and implementation, capital improvement planning, performance measurement and program evaluation.

RECENT ARTICLES ON MONGOLIA AVAILABLE ONLINE

Once again there were several interesting posts related to Mongolia during the last month. Examples include:

Xinhua, posted on June 30, 2019: Mongolia Sees Sharp Recovery in Economy: IMF Official

Reuters, posted on June 26, 2019: Democratic but Deadlocked, Mongolia Braces for "Inevitable" Political Change

Global Buddhist Door, posted June 24, 2019: Asian Buddhist Conference for Peace Marks 50th Anniversary in Mongolia

Diplomat, posted on June 19, 2019: Mongolia: Bridge or Buffer in Northeast Asia?

Focus Taiwan, posted on June 17, 2019: Rapper Looks to Put Mongolia on the World Hip Hop Map

AKIpress, posted June 12, 2019: Battulga: Mongolia Wants to Host World Nomad Games After Turkey

PACOM, posted June 11, 2019: Thirty Nations Arrive in Mongolia for Peacekeeping Exercise

South China Morning Post, posted June 10, 2019: The Dogs that could stop Mongolia's Grasslands turning to Desert -- Return of the Bankhar, Traditional Herder's Companion

Xinhua, posted on June 8, 2019: Mongolia to Host Reindeer Festival to Attract Tourists

Religions, posted on June 7, 2019: From "Lama Doctors" to "Mongolian Doctors": Regulation of Inner Mongolian Buddhist Medicine under Changing Regimes and the Crisis of Modernity (1911-1976)

Medievalist, posted on May 31, 2019: Hungary's Castle Defense Strategy in the Aftermath of the Mongol Invasion (1241-1242)

Vice, posted May 28, 2019: This Insanely Popular Mongolian Metal Band Makes Music Using Traditional Instruments

*********************************************

MONGOLIA-RELATED DISSERTATIONS NOW AVAILABLE ONLINE

Although Ochirbat Naidansuren's PhD dissertation for the School of Design and Art at Curtin University was completed in 2015, it is now available online under the title Political Parody: The New Image of Contemporary Mongolian Art

Meanwhile, Mendee Jargalsaikhan's recently submitted (2019) dissertation for the University of British Columbia (UBC) has just been posted by UBC and will be of special interest to those who have long been interested in comparisons between Mongolia and Kyrgyzstan; it is titled Small Islands of Democracy in an Authoritarian Sea: Explaining Mongolian and Kyrgyz Democratic Development

*********************************************

NEW FRENCH LANGUAGE BOOK ON MONGOLIAN NOMADS PUBLISHED

Charlotte Marchina, anthropologist and senior lecturer at the National Institute of Oriental Languages and Civilizations in Paris, announces the publication in June 2019 of the French language book version of a part of her thesis submitted in 2015. The new book is titled Nomad's Land: Breeders, Animals and Countryside of the Mongol People ("Nomad's Land: eleveurs, animaux et passage chez les peoples mongols").

The book analyzes relations between nomadic breeders in Mongolia and southern Siberia and their environment. It is based on twenty months of research in the area and builds on her knowledge of Russian, Buriat and Mongolian. Among other things, it focuses on the spatial aspects of nomadic pastoralism including the movements of peoples and animals on the Mongolian-Russian frontier, a border in which the people on both sides are part of the same Mongolian cultural continuum, despite differences in history and political systems.

Nomad's Land is 224 pages long; it costs 22 euros and includes 18 black and white photographs. For those wishing to order a copy, the ISBN number is: 978 293 0601 39 7.

*********************************************

Fruit from the Sands: The Silk Road Origins of the Food We Eat by Robert. N. Spengler III; 392 pages; 32 black and white photographs; Hard Cover ($34.95); E-Book ($34.95); (University of California Press, 2019)


As the advance publicity for this book notes, "The foods we eat have a deep and often surprising past. From almonds and apples to tea and rice, many foods that we consume today have histories that can be traced out of prehistoric Central Asia along the tracks of the Silk Road to kitchens in Europe, America, China and elsewhere in East Asia. The exchange of goods, ideas, cultural practices and games along these ancient routes extends back five thousand years and organized trade along the Silk Road dates to at least Han Dynasty China in the second century BC".

"Balancing a broad range of archaeological, botanical and historic evidence, Fruit from the Sands presents the fascinating story of the origins and spread of agriculture across Inner Asia and into Europe and East Asia. Through the remains of plants found in archaeological sites, Robert N. Spengler III identifies the regions where our most familiar crops were domesticated and follows their routes as people carried them around the world. With vivid examples, Fruit from the Sands explores how the foods we eat have shaped the course of human history and transformed cuisines all over the globe".

Part II of this entertaining and innovative book ("Artifacts of the Silk Road in Your Kitchen") gives an indication of the scope of it, referencing as it does millet, rice, barley, wheat, legumes, grapes, apples, spices, oils and tea, along with much else. As one reviewer notes, "Few scholars would have the chutzpah to write such a bold book," describing it as both "rigorous" and "accessible". Similarly, another reviewer suggests that Spengler takes the reader on a "dazzling journey," recommending it to anyone interested in "Silk Road exchanges".

Robert N. Spengler III is the Archaeobotany Laboratory Director at the Max Planck Institute for the Science of Human History, a Volkswagen/Mellon Foundation Fellow and a former Visiting Research Scholar at the Institute for the Study of the Ancient World.

*********************************************

Rough Magic: Riding the World's Loneliest Horse Race by Lara Prior-Palmer; 288 pages; Hard Cover ($25); Audiobook ($23.80) (Catapult, 2019)


At the age of 19, Lara Prior-Palmer discovered a website devoted to the Mongol Derby, "the world's longest, toughest horse race," an annual competition of endurance and skill that involves dozens of riders racing across 1,000 kilometers of Mongolian grassland. This well-written and deeply personal memoir describes her experience -- why she raced in the Mongol Derby; what the race was like; and how competing in it changed her.

Described by Entertainment Magazine as a "lyrical memoir," this early review also praises her descriptions of the Mongolian landscape as "beautiful" and "intense". Given the extent to which so many outsiders visiting Mongolia project their own myths and fantasies on the Mongolian landscape, culture and history, it is interesting to read a recent interview with the author that wrestles with this issue: "The most difficult part for me was the most dangerous part: writing about Mongolian culture, Mongolian people . . . just feeling so terrified, the weight of that colonial travel-writing tradition, really wanting to not fall into it . . . wondering nonstop about how someone of Mongolian heritage might feel if they read this book".

Very possibly, Rough Magic will reach a large audience, given a number of laudatory early reviews including in the New York Times ("Rough Magic delivers"), Newsweek ("astonishing and hair-raising"), BuzzFeed ("absolutely riveting"), National Public Radio ("excellent prose and rigorous honesty"), Booklist ("engaging"), Kirkus Reviews ("inspiring and spirited"), Salon ("fresh and delightful"), BookPage ("stunning debut memoir") and Library Journal ("fresh, irreverant and a quick wit")

Lara Prior-Palmer made headlines in 2013 when she became the first woman -- and youngest competitor -- to win the Mongol Derby, regarded as the world's longest and toughest horse race. Born in London in 1994, she studied at Stanford University and has lived in California, England, Iran and Wales.

*********************************************

Women and the Making of the Mongol Empire by Anne F. Broadbridge; 355 pages ($71 Hardback; $31 Paperback); (Cambridge University Press, 2018)


Looking through the prism of distinguished women of the Mongol Empire such as the mother and senior wife of Chinggis Khan as well as less well known but no less interesting figures including his daughter and his conquered wives, this important book provides a new and valuable perspective on the role of women in the world's largest land empire. As Broadbridge demonstrates, women played an especially vital role in both the politics and the successions of the time, a role that continued to unfold in intriguing and sometimes surprising ways in the various Khanates following the breakup of the Mongolian empire.

Beatrice Manz (Tufts University) describes this book as "intelligent and original," adding that it offers "new insights" and takes the study of women in the Mongol Empire to a "new level". Peter Jackson (Keele University) commends Broadbridge for her exploration of the "highly complex place of women and marraige in imperial politics," adding that it "helps to make sense of the alignments within the imperial dynasty". Timothy May (University of North Georgia) describes Women and the Making of the Mongol Empire as a "timely and unique contribution to the scholarship of the Mongol Empire which will forever change our understanding of the Mongolan elite".

Anne F. Broadbridge is Associate Professor in the Department of History at the University of Massachusetts in Amherst. She is a member of the Middle East Studies Association and the Central Eurasian Studies Society. Her previous book is titled Kingship and Ideology in the Islamic and Mongol Worlds (Cambridge University Press, 2008)..