Subject: This Month in Mongolian Studies - July 2018
| | |
| --- | --- |
| Having trouble viewing this email? Click here to open in your browser. | |
This Month in Mongolian Studies

is a monthly listing of selected academic activities, resources and other material related to Mongolia. This list is based on information the ACMS has received and is presented as a service to its members. If you would like to submit information to be included in next month's issue please contact the ACMS at

info@mongoliacenter.org

This publication is supported in part by memberships. Please consider becoming a member of the ACMS, or renewing your membership by visiting our website at

mongoliacenter.org/join

. Thank you!



ACMS LAUNCHES NEW FIELD SCHOOL PROGRAM FUNDED BY HENRY LUCE FOUNDATION
The American Center for Mongolian Studies (ACMS) is pleased to announce that the Henry Luce Foundation has just approved a major new grant, ensuring a continuation of ACMS's creative engagement with Mongolia, while also strengthening and deepening academic connections between the United States and Mongolia.
The $450,000 grant from the Luce Foundation is being launched in July 2018. As envisaged under the ACMS proposal, the grant will support the establishment of field schools in Mongolia, starting in summer 2019, providing opportunities for Mongolian and American students to work together in studying some of the key issues facing a rapidly changing Mongolia.
"As the current ACMS Cultural Heritage Program (CHP) supported by the Henry Luce Foundation comes to a close, we are extremely pleased to learn that this follow-on grant has now been approved," stated former ACMS Executive Director and current ACMS Executive Board member Charles Krusekopf, who played a key role in working with the Henry Luce Foundation on this latest proposal. "We are very pleased that our ongoing partnership will continue under this new three-year grant program".
Under the terms of the agreement, ACMS will develop and implement several summer study programs over the next three years covering important themes, such as archaeology, renewable energy and history/geograpy.

ACMS planning for next summer's Luce-supported field school has already started with additional program details as well as application forms anticipated later this year. Both undergraduate and graduate students will be given an opportunity to participate in the program, with scholarships potentially available to Mongolian as well as American students who apply.
"ACMS looks forward to developing this new Luce-funded program during the coming months," noted ACMS Country Director Tricia Turbold. "The opportunity for Mongolian and American students to work together and learn together represents an especially important feature of this new program".
About the Henry Luce Foundation
The Henry Luce Foundation was established in 1936 by Henry R. Luce, co-founder and editor-in-chief of Time Inc., to honor his parents who were were missionary educators in China. The Henry Luce Foundation seeks to bring important ideas to the center of American life, strengthen international understanding, and foster innovation and leadership in academic, policy, religious and art communities. The Luce Foundation pursues its mission today through the following grant-making programs: American Art; Asia; Luce Scholars; Theology; Higher Education; the Henry R. Luce Initiative on Religion in International Affairs; Public Policy; and the Clare Boothe Luce Program for women in science, mathematics and engineering.
About the American Center for Mongolia Studies
The American Center for Mongolian Studies (ACMS) was established in 2004 as a private, non-profit educational organization that supports academic projects and exchanges in Mongolia and the Inner Asian region. ACMS is based in the United States and Ulaanbaatar, Mongolia and is committed to strengthening and deepening academic and cultural connections between the two countries while also promoting the field of Mongolian Studies.

**********************************************
REFLECTIONS ON ACMS CULTURAL HERITAGE PROGRAMS IN MONGOLIA


As the ACMS Cultural Heritage Program Coordinator, it has been my privilege to have been part of this effort from its inception in 2014. Initially conceived as a three-year program, we have successfully stretched implementation into a fourth year. However, during the coming months funding will finally come to a close and the program will formally conclude.

Rest assured, even as CHP winds down ACMS will continue to address important cultural heritage issues and concerns including those made possible under the original Luce grant. Already, we have written several new funding proposals that, if successful, will provide further opportunities to engage on important cultural heritage-related topics in Mongolia.

My own position at ACMS formally concludes this summer, highlighted by the Cultural Heritage conference hosted iy ACMS and held in Ulaanbaatar on June 15 where I presented on the programs and accomplishments of the CHP initiative. While my official designation at ACMS is shifting, I look forward to many years of continued partnerhship between ACMS and my new venture NOMAD Science that provides field study opportunities to those wanting to explore Mongolia and its cultural heritiage further.

As I depart ACMS, Tuvshinzaya -- who has been my assistant and whose own higher education focused on cultural heritage concerns -- will take a primary role in exploring new opportunities, coordinating programs and closing out various CHP activities.

Reflecting on what I've learned as the ACMS Cultural Heritage Program Coordinator over the past four years, I feel incredibly lucky to be part of the cultural heritage research commu;nity in Mongolia. There is so much passion and dedication among artists, scientists, scholars, museum professionals, writers and others in the field. It is both gratifying and humbling to be part of that network.

Another aspect of my cultural heritage work with ACMS included the opportunity to spend the winter of 2017-2018 as an Endeavor Executive Fellow at Flinders University in Adelaide, South Australia. Under this Fellowship, I learned more about how Australian archaeologists approach their research. I also worked to raise awareness about opportunities for collaborative research in Mongolia.

This was an incredibly valuable experience, one that I hope will help build stronger bridges and networks between Mongolian and Australian cultural heritage professionals during the coming years. My Australian experience also reminded me yet again that people around the world are interested in and impressed by Mongolia's cultural heritage; indeed, many view it as one of the country's most valuable resources.

Finally, let me express my thanks and appreciation for having the opportunity to actively participate in ACMS during the last four years as part of the CHP program. Even while expressing appreciation for my past involvement with ACMS, I look forward to continued future engagement as ACMS looks for additional opportunities to build partnerhsips and support research in ways that can have an amazing impact in this vast, beautiful and complex country.

Julia Clark
Cultural Heritage Program Coordinator
American Center for Mongolian Studies


**********************************************



REFLECTIONS ON ACMS EXECUTIVE DIRECTOR'S RECENT TRIP TO ULAANBAATAR

My recent five-week trip to Mongolia provided a wonderful opportunitiy to reconnect with the country where we spent six wonderful years. Having returned to Ulaanbaatar after five years away, it was especially gratifying to meet many Mongolians who I have worked with and interacted with over the years.

The trip also provided an important opportunitiy to gain a better understanding of ACMS operations in Ulaanbaatar. Among other activities, that included meeting some of the new ACMS Fellows and ACMS summer Mongolian language students. I also return to the US with new appreciation and respect for the dedication and commitment for our ACMS staff: Resident Mongolia Country Director Tricia Turbold, General Manager B. Baigalmaa, Language Program Manager T. Tsermaa, Library and Media Assistant T. Gantungalag and Cultural Heritage Program Assistant T. Tuvshinzaya.

It was an honor to participate in a number of ACMS activities dominating the late spring/early summer ACMS calendar in Mongolia including the Cultural Heritage Conference at the Ulaanbaatar Public Library; the Celebration of Mongolia's Cultural Heritage reception at the National Museum; the academic writing workshop at the National University of Education; the ROTC summer cultural awareness program; and the ongoing ACMS Lecture Series.

Another purpose of this trip was to engage in outreach in Mongolia, explaining the ACMS mission to a broad spectrum of Mongolians and expatriates living and working in Ulaanbaatar who might have reason to access the ACMS library, language program or other services. This included meeting with Foreign Minister Tsogtbaatar and Presidential Chief of Staff Enkhbold, among many others.

Having now returned to the US, I look forward to additonal outreach opportunities during the months ahead. A fundamental goal of ACMS is to strengthen and deepen academic and cultural connections between the United States and Mongolia. Hopefully, this recent trip to Mongoila also helps to further advance this important objective. As always, I welcome comments on this newsletter as well as on the broader ACMS mission in Mongolia and beyond: jaddleton@mongoliacenter.org

Jonathan Addleton
Executive Director,
American Center for Mongolian Studies

**********************************************

MEDIA REFERENCES

Cultural Heritage Coordinator Julia Clark's talk on threats to Mongolia's cultural heritage delivered to a large audience on Tuesday, June 5 as part of the ongoing ACMS Lecture Series was featured on the front page of the June 11 edition of the UB Post.

The UB Post article highlighted concerns related to both looting and climate change, noting among other issues the threat posed by "inadvertent looters" and "curious looters" who simplyly stumble across items scattered on the ground and then take them home without informing archeologists who might otherwise be able to provide important historical context.

More broadly, the UB Post article also noted growing concerns about the more systematic looting of Mongol era grave sites by those seeking items of "monetary value" while destroying or casting aside nearby artifacts that provide important "information value" on various aspects of Mongolian history.

Also, Mongolian National Radio interviewed Executive Director Jonathan Addleton on June 8 as part of their Voice of Mongolia "Interview of the Week" prior to his departure from Ulaanbaatar on June 16, providing an overview of ACMS programs in Mongolia while also touching on issues related to recent developments in Mongolia as well as relations between the Mongolia and the United States. The link to the interview is here.


ACMS HOSTS MONGOLIAN CULTURAL HERITAGE CONFERENCE IN ULAANBAATAR (JUNE 15, 2018)

Under Julia Clark's leadership and with support from the entire ACMS Ulaanbaatar staff, the ACMS Cultural Heritage Program (CHP) organized a conference scheduled from 9 AM to 5 PM on Friday, June 15, 2018 in Ulaanbaatar, providing an important opportunity to highlight activities under the Henry Luce Foundation-funded CHP program as well as cultural heritage activities and programs related to Mongolia more broadly.

The program included 22 presentations involving a combation of papers and poster boards, all broadlly related to Mongolia's cultural heritage. The impressive list for those wanting to follow-up with specific presenters included the following, listed in order of presentation:

A Summary of Activities and Initiatives of the CHP at ACMS -- Julia Clark (American Center for Mongolian Studies)

Interdependence of Rangeland Resilience and Sustainability and Mongolian Cultural Heritage
-- Cynthia Brown (Colorado State University)

Land Rights and Cooperative Management: An Investigative Analyses -- Ryan Elliot (Global Leadership University)

Heirloom Microbes: Dairying as a Cultural Heritage -- Bjorn Reichhardt (Max Plank Institute)

Cultural Heritage Protection, Preservation, and Research at Ikh Nart Nature Reserve in Dornogovi Aimag -- Joan S. Schneider and Jennifer Farquhar (University of Pittsburg)

Archaeological Remains of the Mongol Presence in 13th Century "Upper Hungary" -- Michael Hoescak (Archeological Institute of Slovak Academy of Sciences)

Baibalyk: An Early Fortified Town and Trading Center in a Nomadic Pastoral Landscape in the Mongolian Steppe -- Richard Ciolek-Torello, Jeffrey H. Altschul, B. Gunchinsuren, T. Amgalantugs and John Olsen (Statistical Research, Inc)

Nomadic Heritage in Post-Socialist Mongolia and Siberia -- Zbigniew Szmyt (Adam Mickiewicz University)

Polish Climbers in Mongolian Mountains During the 1960s -- Antonina Kotlarz (University of Warsaw)

National Library of Mongolia: Memory of the World National Committee of Mongolia of UNESCO -- Sainbileg Byambadorj (National Library of Mongolia)

Private and Public Sphere in Mongolia's Socialist and Post-Socialist Women's Literature -- Tuya Shagdar and Nandinbilig Ganbaatar (National University of Mongolia)

Poems Composed by Chinggis Khaan in "Secret History of the Mongols" -- O. Sukhbaatar and S. Soyolgin (Mongolian National University and National University of Mongolia)

The Secret History of the Mongols: A Computational Linguistic Analysis -- Michael Dalvean (Global Leadership University)

Analysis of the New Era Shamanic Texts -- Kishghigsuren Dorj (Independent Researcher/Mongolian School of New York City)

The Role and Importance of Education in Cultural Heritage -- Julie Pitzen (Independent Researcher/Insternational School of Ulaanbaatar)

Leveraging Tradition to Build More Resilient Herder Communities -- Bilguun Batsukh, Yamuna Hopwood, and Daniel Miller (Mercy Corps)

The Development of Christian Faith-Based Organizations in Mongolia: A Case Study of the State and Religion Relationship -- Anna Dolega (University of Warsaw)

Reconstructing Identity through Sbamanism in an Athiestic State: A Case Study of Inner Mongolia -- Allyson Tang (University of California-Berkeley)

The Use of Remote Sensing Techniques to Understand the Cultural Heritage and Challenges of Informal Settlements in a Selected Ger District of Ulaanbaatar -- Jean Caldieron (Florida Altantic University)

Mongolian Mobilities as a Microcosm of Eurasia's New Silk Roads -- Alexander Diener (University of Kansas)

Symbolism of the Ring and Marriage as a Transition Ritual of the Mongols -- Tsend Ahush Munkhtsetseg (University of Eotvos Lorand)

Climate Change, Mobile Pastoralims, and Cultural Heritage in Western Mongolia -- Jennifer Post (University; of Arizona School of Music)


**********************************************

ACMS ORGANIZES RECEPTION ("A CELEBRATION OF MONGOLIA'S CULTURAL HERITAGE"), HOSTED BY NATIONAL MUSEUM OF MONGOLIA AND SUPPORTED BY THE HENRY LUCE FOUNDATION (JUNE 14, 2018)

Prior to the start of the June 15th ACMS Conference on Mongolian Cultural Heritage to formally mark the conclusion of the Henry Luce Foundation-funded ACMS Cultural Heritage Program, ACMS partnered with the National Museum of Mongolia to host a reception highlighting cultural preservation projects and issues as they relate to Mongolia.

The National Museum of Mongolia -- which has also been a partner with ACMS in a number of activities over the years, including those supported under the Ambassador's Fund for Cultural Preservation -- provided a wonderful venue. Speakers included ACMS Executive Director Jonathan Addleton; head of the Training and Methodology Center at the National Museum of Mongolia Burmaa Dashdendev; and Political Section Head (and then Acting Charge D'Affaires Kurt Aufderheide.

More than 100 guests attended the reception, representing a broad spectrum of Mongolia's academic and cultural community as well as the private sectdor, embassies, international organizations and others.

**********************************************

ACMS DELIVERS ACADEMIC WRITING COURSE FOR FACULTY AT MONGOLIAN NATIONAL UNIVERSITY OF EDUCATION (MAY 21-23, 2018)


As part of its ongoing Memorandum of Understanding (MOU) with the Mongolian National University of Education, ACMS recently provided the university with a three-day academic writing course aimed at strengthening the writing skills of its faculty and staff. Approximately 20 faculty from the university attended.

Special thanks to current ACMS Fellow Joseph Cleveland, former ACMS Fellow Jessica Madison and former Fulbright English Teaching Assistant Ryan Kertanis for providing their teaching skills throughout the course and making this ACMS contribution possible.

Thanks also to ACMS Country Director Tricia Turbold, ACMS Office Manager Baigalmaa Begzsuren, ACMS Cultural Heritage Program Assistant Tuvshinzaya Tumenbayar and the rest of the ACMS staff in Ulaanbaatar for taking the lead In planning, organizing and implementing this course.
**********************************************


ACMS ASSISTS WITH ROTC SUMMER CULTURAL AWARENESS PROGRAM IN MONGOLIA


Once again, ACMS was a major contributor to this year's ROTC Cultural Awareness Program (CAP), organized to introduce 33 cadets from colleges and universities across the United States to Mongolia.

Working with the tour company Mongolia Quest, the ROTC visit included guest lectures as well as a "mini Nadaam" and visits to Terelj National Park, Gandan Monastery and various museums including the National Museum, Military Museum, Bogd Khan Museum and Dinosaur Museaum. Another highlight of the trip was a road trip to the Gobi.

Former ACMS Fellow (and current University of Chicago PhD student) Bryce Lowry provided expert advice to the group throughout their trip while ACMS Cultural Affairs Assistant Tuvhshin from the ACMS office in UB accompanied the ROTC cadets to the Gobi as well as to a number of their site visits in and around Ulaanbaatar.


**********************************************
ACMS SPEAKER SERIES

Sanchir Jargalsaikhan: "Environmental Governance in Mongolia -- Challenges and Prospects" (June 19, 2018)


As part of the ongoing ACMS Lecture Series, Sanchir Jargalsaikhan talked about one of the most important issues facing Mongolia -- the task of minimizing negative consequences associated with overexploitation of the environment and unsustainable use of natural resources. As he noted, an effective legal system that regulates human activities is essential in achieving sustainable development goals (SDGs). Given the high dependence of Mongolia's economy on the exploitation of natural resources, effective environmental law and policy -- along with the capacity to implement those laws and policies -- is especially important

Beginning during the 1950s, Mongolia witnessed rapid social development and industrialization in line with Soviet modernization policy. In the span of a few decades, an economy based on nomadic pastoralism was transformed towards a semi-industrial economy. As with many rapidly industrialized countries of that time, environmental management practices were generally absent. Since the 1990s, over thirty environmental laws, as well as several hundred environmental regulations and bylaws, were approved. However, effective environmental governance involves not only laws and policies but also enforcement mechanisms accompanied by bureaucratic capacity to enforce and implement those laws and policies.


Country Safeguard System (CSS) assessment is designed to tackle the above issues by taking into account intersecting environmental, economic, and political factors to gauge the effectiveness of a country's environmental governance. Safeguards cover a variety of substantive areas in environmental and social management. Among other things, it refers to a country's "legal and institutional framework, consisting of its national, sub-national, or sector implementing institutions and relevant laws, regulations, rules, and procedures that pertain to the safeguard policy areas".

More specifically, "laws, regulations, rules, and procedures on the policy areas of environment, involuntary resettlement, and indigenous people's safeguards, and their implementing institutions" are regarded as key CSS mechanisms. CSS also covers domestic legal systems, which include laws aimed at protecting the environment and natural resources and laws that protect procedural rights, including access to information and grievance procedures. Finally, it covers international safeguard standards, which are regulated by international environmental and human rights agreements. This presentation was based on the first comprehensive study aimed at analyzing environmental governance in Mongolia.


Sanchir Jargalsaikhan is a political scientist, activist, and development policy specialist broadly concerned with economic and political development in Mongolia and the Global South. His main area of research focuses on, but is not limited to, problems of late and uneven development, democratization processes in post-socialist countries, issues of trade, investment, extractivism, poverty and debt in the developing world. His work experience includes security studies, election observation, trade and investment, sovereign debt analysis, academic and popular publishing, as well as consultancies to various Mongolian government agencies. His research experience includes guest fellowships at University of Bonn, University of Vienna, Lomonosov State University and University College London..
**********************************************
ACMS SPEAKER SERIES TO RESUME IN AUGUST


No ACMS Speakers are planned for the month of July. However, the regular Speaker Series will begin again in early August with a special presentation planned for Thursday, August 9 beginning at 5:30 PM in the Ulaanbaatar Public Library.

Kelly Cluer and M. Saandar will be the featured guests at the next ACMS speaker series event, providing an update on their joint project to "re-photograph" various places in Mongolia covered by the American Museum of Natural History/Roy Chapman Andrews Central Asiatic Expeditions launched nearly a century ago. Their preliminary research and initial photographs provide a fascinating glimpse into the erosion of landscapes as well as changes in Mongolia's physical and human environment over time. You won't want to miss this one!


CALL FOR APPLICATIONS:
2019-2020 Fulbright Foreign Language Teaching Assistant (FLTA Program)

The Public Affairs Section of the US Embassy in Ulaanbaatar is now accepting applications from Mongolian citizens for the Fulbright Foreign Language Teaching Assistant Program (FLTA) for the academic year 2019-2020. The application deadline is at 12 p.m. (noon) Monday, July 16, 2018.

Funded by the State Department's Bureau of Educational and Cultural Affairs, the FLTA Program offers a full scholarship for early career English-language teachers in Mongolia to work as Mongolian-language teaching assistants at a U.S. university for one academic year.

The FLTA should be an energetic, early career educator capable of succeeding in the dual role of university teaching assistant and student. He/she must be open to living with their U.S. student peers in undergraduate or graduate level campus housing and also engaging with faculty and staff with maturity and professionalism. Please note that dependents are not allowed to travel with scholarship recipients.

To qualify, applicants must be:
1. Mongolian citizen, currently living in Mongolia;
2. University (including vocational training colleges) or high school teacher of English;
3. Fluent in English, with minimum score of TOEFL IBT 80, TOEFL ITP 550 or IELTS 6.0;
4. No younger than 22 and no older than 32 at the time of application
5. Applicants should also hold a bachelor degree in teaching, TESOL, Mongolian language or English language by June 1, 2019 (MA degrees are highly desirable).

Qualified candidates must submit the following application materials to the Embassy:
1. Complete Application Form (.DOCX 2.21 MB);
2. Passport sized photo (3×4) taken in last six months
3. Letters of Recommendation: References from three professionals who can attest to your academic and professional abilities (Recommendation letters must be in English or provide English translation by an authorized translation service along with the original letter in Mongolian)
4 Essay: 1-2 pages long essay in English that addresses: If selected, how would you design your program to deliver classes on Mongolian language, culture, tradition and history to an American student audience? What would you like to learn and experience at your host institution to increase your knowledge and enhance your English teaching upon return?
5. Notarized copies of Diploma and Transcript of all university diplomas and transcripts
6. Notarized copy of TOEFL or IELTS official score report bearing your photo;
7. CV or Resume in English

Preference will be given to candidates who have not had extensive recent experience in the United States. Extensive U.S. experience includes:
1. Individuals with recent U.S. experience (more than 6 months within the last 5 years);
2. Individuals who have attended a graduate school in the U.S. for one academic year or more during the last seven years
3. Individuals with U.S permanent resident status are ineligible to apply.

Interviews will take place at the Embassy during mid-August 2018. Applicants must attend the interview in person.

The complete application package must be submitted to the Embassy Public Affairs Section by 12:00 p.m. (noon) on Monday, July 16, 2018. Mailed application package received after the deadline will not be accepted.

Inquiries about the program will not be answered via phone. Please direct all inquiries to the Embassy facebook page or email at exchange@usembassy.mn.




NATIONAL GEOGRAPHIC ISSUES REQUEST FOR PROPOSALS (RFP) FOCUSING ON MIGRATION

Migrations challenge social bonds and resource allocations across the world, motivating political agendas and potential backlash but also creating new and dynamic multicultural communities. The goal of this RFP recently issued by National Geographic is to "support impactful projects that – through education or storytelling – seek to increase understanding of and acceptance of migrants and migrant communities". According to the National Geographic notice, "types of human migrations include (but are not limited to) nomadic communities, refugees of all kinds, migrant labor, victims of human trafficking, and people exploring the planet and beyond".

Priority will be given to projects that aim to do one or more of the following through education or storytelling:
1. Document the causes and effects of one or more examples of present-day human migration;
2. Document the lives of present-day migrants, their journeys, and receiving communities;.
3. Develop and test out classroom resources, curricula;
4. Public outreach materials that aim to increase understanding of the migrant experience and acceptance of migrant communities.

Typical proposal requests should be less than $30,000; however, applicants may request up to $70,000. Up to 20 percent of the total can be used as a stipend for the applicant and/or team members. All applications should explicitly state the plan for evaluating the impact of the proposed work on particular audiences.

For more details, follow this link.




*********************************************
















DEPARTMENT OF EDUCATION POSTS DETAILS ON INTERNATIONAL STUDIES AND FOREIGN LANGUAGE PROGRAM

DEADLINE FOR APPLICATIONS: JULY 26, 2018

The US Department of Education recently posted details on its competitive Undergraduate International Studies and Foreign Language Program. The program focuses mostly on
strengthening international academic programs within the applying institution. Areas of particular interest include:

1. Development of a global or international studies program that is interdisciplinary in design;
2. Development of a program that focuses on issues or topics, such as international business or international health;
3. Development of an area studies program and programs in corresponding foreign languages;
4. Creation of innovative curricula that combine the teaching of international studies with professional and preprofessional studies, such as engineering;
5. Research for and development of specialized teaching materials, including language instruction
6. Establishment of internship opportunities for faculty and students in domestic and overseas settings; and
7. Development of study abroad programs.

For more information, see this link and this link.


*********************************************









NEW NEH GRANT ANNOUNCED: HUMANITIES COLLECTIONS AND REFERENCES

DEADLINE FOR APPLICATIONS: JULY 19, 2018 FOR PROJECTS BEGINNING IN MAY 2019

The New Humanities Collections and Reference Resources (HCRR) program supports projects that provide an essential underpinning for scholarship, education, and public programming in the humanities. Thousands of libraries, archives, museums, and historical organizations across the country maintain important collections of books and manuscripts, photographs, sound recordings and moving images, archaeological and ethnographic artifacts, art and material culture, and digital objects. Funding from this program strengthens efforts to extend the life of such materials and make their intellectual content widely accessible, often through the use of digital technology. Awards are also made to create various reference resources that facilitate use of cultural materials, from works that provide basic information quickly to tools that synthesize and codify knowledge of a subject for in-depth investigation
.
HCRR offers two kinds of awards: (1) for implementation and (2) for planning, assessment, and pilot efforts (HCRR Foundations awards).

(Note: During the last five competitions, the Humanities Collections and Reference Resources program received an average of 216 applications per year. The program made an average of 40 awards per year, for a funding ratio of 19 percent. The number of applications to an NEH grant program can vary widely from year to year, as can the funding ratio. Information about the average number of applications and awards in recent competitions is meant only to provide historical context for the current competition. Information on the number of applications and awards in individual competitions is available from preservation@neh.gov.)

Questions? Program questions should be directed to NEH's Division of Preservation and Access at 202-606-8570 or preservation@neh.gov. For more information, see this link and this link.

Please note several additional links to NEH-sponsored Humanities programs:

Humanities Initiatives at Community Colleges

Humanities Initiatives at Hispanic-Serving Institutions

Humanities Initiatives at Historically Black Colleges and Universities

Humanities Initiatives at Tribal Colleges and Universities

NEH Infrastructure and Capacity Building Challenge Grants

The full list of NEH grant opportunites is available at this link


*********************************************

DIGITAL IMPACT ANNOUNCES DIGITAL CIVIL SOCIETY GRANTS

Digital Impact, an initiative of the Digital Civil Society Lab at the Stanford Center on Philanthropy and Civil Society, works to improve the digital infrastructure for civil society and help social sector practitioners and policymakers use digital resources safely, ethically, and effectively. Support for the initiative is provided by the Bill & Melinda Gates Foundation, the progressive financial firm Liquidnet, and the Knight Foundation.

Grants will be awarded for two types of projects: (1) scholarly research; and (2) sector advancement. The program aims to support research, prototypes, and shared learning that can help donors and social sector organizations use digital data safely, ethically, and effectively to improve their work. For both grant categories, preference will be given to projects that involve one or more nonprofit or civil society organization partners, and that have a clear plan for sharing what they learn or produce.

Research grants will be made to faculty or graduate students at universities in the United States and abroad. Priority will be given to research projects with either a demonstrated commitment to practical applications in the social sector or those that clearly articulate a plan to turn their research into practical knowledge. Applications from any disciplinary perspective or methodology are welcome, as well as applications that bring together multiple disciplinary inquiries.

Sector advancement grants will be made to non-profit organizations in the United States and abroad. U.S.-based organizations must have 501(c)(3) status. Organizations based outside of the U.S. must have equivalent exempt status.

As noted, Digital Impact Grants are subawards from the Digital Civil Society Lab at Stanford University. The total funding pool is $200,000, with between five and ten grants anticipated. Grants are for one year, beginning in late Fall 2018 and ending in late Fall 2019.

For more information about Digital Impact, see the following links: (1) application form (2) frequently asked questions; and (3) contact e-mail for queries: hello@digitalimpact.org


NEW DOCUMENTARY:
JOURNEY INTO DIPHONIA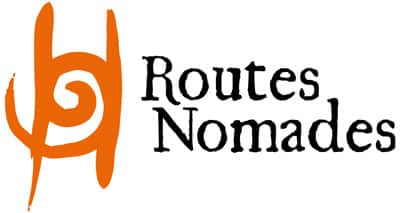 "Towards the west appear the snow-capped summits on the horizon. It's the Altai! The caravan halts for a moment. People pray with the eyes full of tears. By the smell of the air, everyone seems to recognize the Altai wind"
— Galsan Tschinag, The Caravan

Nomindari Shagdarsuren, Project Officer for Routes Nomades (www.routesnomades.fr), announces release of a feature length documentary Journey in Diphonia by Jean-François Castell. Among other things, this prize-winning film traces the journey associated with developing the first comprehensive anthology of Mongolian khöömii (the subject of a Routes Nomades talk delivered as part of the regular ACMS lecture series held in Ulaanbaatar in summer 2017). It also provides an appropriate sequel to the previous critically-acclaimed documentary Masters of Overtone Singing. Both films are subtitled in English, French and Mongolian.


The catalyst for this long-term project was a meeting between musician and ethno-musicoligist Johanni Curtet and khöömii performer and nomadic herderTserendavaa Dashdorj in 2012. Since that meeting, Routes Nomades has been developing musical and heritage projects focused on khöömii, the Mongolian form of overtone singing. Items produced as a result of that encounter include the Anthology of Mongolian Khöömii (2017). More broadly, Routes Nomades arranges concerts, tours, records and other cultural events that help bring Mongolian musicians traditions to a wider audience.


*********************************************
NEW DOCUMENTARY:
TRANSITION: NOMADS AT RISK
Sas Carey from Nomadicare is working this summer on Nomadicare's fourth feature documentary, Transition: Nomads at Risk. It will explore the life of Khongoroo who grew up as a Dukha reinder herder and is now a medical doctor. The film will "follow her wherever her life leads," depicting how she "manages the transition to another life, how she keeps connected to her people and what she holds and loses of her culture as she joins the modern world".


For more details, contact Sas Carey at sas@nomadicare.org; you can also go to the Nomadicare website: www.nomadicare.org


Link to trailer for new documentary: Transition

Links to other Nomadicare documentaries and publications:
Ceremony
Migration
Reindeer Herders in my Heart



**********************************************

INTERNATIONAL CONFERENCE ON DEMOCRACY IN THE 21ST CENTURY
(July 9-10, 2018)
Ulaanbaatar has been a chosen to host the International Conference on Democracy on July 9-10, based partly on Mongolia's unique experience of democratic transiton. This year also marks the 10th anniversary of the Independent Research Institute of Mongolia (IRIM), the conference organizer. Other sponsors included the World Society Foundation (WSF)

The conference language will be English. There is no registration fee. A total of 16 international scholars from 14 different countries will join 8 Mongolian scholars in presenting papers, the best of which will be published as part of the WSF's ongoing book series titled "World Society Studies". Travel grants will be issued for three Mongolian scholars abroad who wish to participate. The deadline for applications is May 4.

Original work from both Mongolian and international scholars is welcome, especially related to conference focus areas: (1) urban/rural cleavages and democracy; (2) civil society and democracy; and (3) extractive economics, resource-rich countries and democracy.

For more information, visit the following website: www.irim.mn


Feel free to also contact the following e-mail address: Erdenetsetseg@irim.man



**********************************************


FIFTH INTERNATIONAL CHINESE SYMPOSIUM ON MONGOLIA STUDIES
(AUGUST 11-13, 2018)

As part of an effort to strengthen academic exchanges among scholars and promote Mongolian Studies, the Inner Mongolian Academy of Social Science, Inner Mongolian University and Chinese Association for Mongolian Studies will jointly hold the Fifth International Symposium on Mongolian Studies in Hohhot City (Inner Mongolia) on August 11-13, 2018

The theme this year is Mongolian Culture and Modern Civilization. The program will focus on four main areas: (1) Mongolian language; (2) Mongolian history; (3) Mongolian literature; and (4) Nomadic Culture.

For those interested in submitting papers, an English title and abstract is required. Abstracts should be no more than 500 words and papers no more than 8,000 words. Papers may be in Mongolian, Chinese or English. PDF versions of papers should be sent to the e-mail address shown below by May 15, 2018.

There are no conference, food or accomodation fees. However, participants will need to pay for their own transportation.

For more details including on submitting and formatting papers, please contact Bai Tuya (086- 0471-4956930 or 086-15847168917) or He Yongzhe (086-0471 4957343 or 086- 13474705047); the email contact point is: kezuchu@sina.cn

Address: Research Organization, Inner Mongolia Academy of Social Science, No 129 Daxue East Road, Hohhot, Inner Mongolia, PR China





Language, Media and Globalization in the Periphery: The Linguascapes of Popular Music in Mongolia by Sender Dovchin; 168 pages; hardback: $150 (Routledge, 2018)


Despite their seeming isolation, countries such as Mongolia that are often regarded as being at a geographic, political and ecoonomic "periphery" can draw on a wide variety of linguistic and cultural resources from around the world, applying and adapting them for their own use. Based on examples gleaned through multiple ethnographic fieldwork visits to Mongolia, this book "presents an example of how peripheral contexts should be seen as crucial sites for understanding the current sociolinguistics of globalization".

The volume covers a number of contemporary themes including sociolinguistic diversity in the context of popular culture and media in a globalized world, with a particular emphasis on popular music. It also notes various "linguascapes" shaped by the impact of English and other languages on the local language practices of young Mongolian musicians. According to the publisher, "this notion of linguascapes adds new levels of analysis to common approaches to sociolinguistics of globalization, offering researchers new complex perspectives of linguistic diversity in the increasingly globalized world
Sender Dovchin is a Senior Research Fellow at Curtin University in Western Australia. Previously, she was Associate Professor in the Center for Language Research at the University of Aizu in Japan.

*********************************************

Fear and Fortune: Spirit Worlds and Emerging Economies in the Mongolian Gold Rush by Mette M. High; 162 pages; hardback: $89.95; paperback: $22.95 (Cornell University Press, 2017)

Fear and Fortune: Spirit Worlds and Emerging Economies in the Mongolian Gold Rush provides an important anthropological perspective on mineral extraction in Mongolia, in this case based on two and a half years of fieldwork conducted between 2004 and 2011 centered in the Uyanga district of Mongolia's Overhangai province. It also provides a fascinating perspective on Mongolia's so-called "ninja" gold miners, one of the relatively less documented and less well known aspects of Mongolia's "mineral boom"

According to Jessica Madison Piskata's review in Inner Asia, the first of six chapters "pushes back against the dominant narrative within the literature on nomadism in Mongolia, which assumes a direct relationship between herding pastoralim, mobility and freedom. On the contrary, High argues that the vertically hierarchical structure of the patriarchal herding household in fact limits mobility for many household members, and that it is artisanal mining that can provide individuals with the freedom and mobility they may desire".

Piskata's review also notes the rich ethnographic detail provided in Fear and Fortune, underscoring the complexity of interactions in an environment that casual outside observers are unlikely to either notice or appreciate. The references to "supernatural" and "spirit" worlds adds to this picture of complexity while also highlighting the role that local village lamas play in the emerging gold economy. According to Piskata who is based at the University of California at Santa Cruz, "this is a fascinating and well-researched book, with strong and evocative ethnographic data that supports High's argument".

Mette M. High is a Lecturer in the Department of Social Anthropology at the Universityi of St. Andrews in St. Andrews, Scotland
*********************************************

A World Trimmed with Fur: Wild Things, Pristine Places, and the Natural Fringes of the Qing Rule by Jonathan Schlesinger; 288 pages; hardback: $65 (Stanford University Press, 2017)


Jonathan Schlesinger's new book includes important references to Mongolia and Mongolians within the broader context of environmental history in outlying regions of northeast Asia under Qing rule. In particular, it draws on Manchu and Mongolian historical sources to analyze a variety of environmental issues as well as their political impact at the time. Importantly, it provides a perspective from the "frontiers" of Empire rather than from its "center". Intriguingly, it focuses on three main commodities and the important environmental issues surrounding them: pearls from Manchuria, wild mushrooms from Mongolia and furs from regions bordering Russia.

According to Inner Asia reviewer Andrei Marin from the Norwegian University of Life Sciences, A World Trimmed with Fur is "very well structured and documented, with the central ideas made visible throughout the text. It is undisputedly a valuable addition to building a critical view of environmental ideas in the region".

Marin in his review also notes that A World Trimmed with Fur "documents the evolution of environmental attitudes and ideas prominent in the centers of power, and the political nature of the discourses related to environmental degradation . . . We also get insight into how the colonial visions of 'pristine nature' were deployed in order to 'purify' nature on the steppe and in the forests. The resulting conclusion, central to the book, is that the Qing Empire did not merely preserve nature, it invented it".

Jonathan Schlesinger is an Associate Professor at Indiana University in Bloomington, Indiana
*********************************************

Historical Dictionary of Mongolia (Two Volumes) (Fourth Edition) by Alan J.K. Sanders; 1,120 pages; hardback: $225; e-book: $213.50 (Rowman & Littlefield, 2017)
According to the publisher, this fourth edition of the Historical Dictionary of Mongolia covers "The people and organizations that brought Mongolia from revolution and oppression to independence and democracy, and its current unprecedented level of national wealth and international growth". The two volumes include a chronology, introduction, appendixes, and extensive bibliography. The dictionary section includes more than 1,200 cross-referenced entries on important personalities, politics, economy, foreign relations, religion, and culture. This revised edition will be welcomed as a useful resource for students, academics, diplomats, researchers, and anyone interested in Mongolia.

Alan J.K. Sanders is an independent scholar and freelance writer
*********************************************

Historical Dictionary of the Mongol World Empire (Second Edition) by Paul D. Buell and Francesca Fiaschetti; 420 pages; hardback: $100; e-book: $95 (Rowman & Littlefield, 2018)
This second edition of the Historical Dictionary of the Mongol World Empire is described by the publisher as presenting "The history of the Mongol Empire, the pre-imperial era of Mongolian history that preceded it, and the various Mongol successor states that continued to dominate Eurasia long after the breakdown of Mongol unity". The volume includes a chronology, introduction, appendixes and extensive bibliography. The dictionary sections provide more than 900 cross-referenced entries covering important personalities as well as the politics, economy, foreign relations, religion, and culture of the Mongol Empire. As with the Historical Dictionary of Mongolia, this revised edition will be welcomed as highly useful resource for student, acdemics, diplomats, researchers and others interested in the Mongol empire as well as events that preceded and followed it.

Paul D. Buell is an independent scholars, transaltor and editor; Francesca Fiaschetti is a member of the Martin Buber Society of Fellows, HUJI.

*********************************************

The Great Mongolian Bowling League of the United States of America by Ed Borowsky; 128 pages; paperback: $9.95; kindle: $5.95 (Dovetail Alliance Publishing, 2017)
The Great Mongolian Bowling League provides an interesting example of the way in which various ideas of Mongolia set their mark on popular American culture, one that goes beyond the usual themes focused on nature, throat singing and the endless steppe.
As the publisher decribes it, "For a change of scenery from their Florida mobile home, longtime roommates Harold and Murray go to Disney for the weekend. But these two senior citizens find more excitement than they bargain for when they visit the bowling alley next to their motel on International Drive".

Kirkus Reviews picks up the narrative of this interesting comic novella further, noting that the two retirees "meet Tomorbaatar and Kulan, two young Mongolian-Americans practicing for the first-ever Mongolian Bowling League tournament. Harold and Murray are invited to play with them after they lose two teammates, but when Harold unexpectedly bowls a perfect game, he upsets a fix by the bowling-alley owners . . . As Harold continues to bowl miraculously well, he finds redemption for events in his past, brings attention to Mongolia and its people, and finds a way to make everyone happy".

According to the publisher, "Action unfolds in a beautiful comedic tale that illustrates that although we come from worlds apart, we share a common humanity. Can Harold roll perfection and live? The outcome will impact millions and warm you heart".
Former businessman Ed Borowsky states that he was "inspired to write this debut novella after meeting a Mongolian taxi driver, who told him about the important role bowling has played in forming and sustaining communities of new Mongolian Americans at a time when many were struggling to find their place in a new land". Now retired, he lives in Winter Park, Florida.
*********************************************

My Mongolia: A Personal Encounter by J. Peter Morrow: 384 pages; paperback: 30,000 togrogs (Ulaanbaatar: Nepko Publishing, 2017)

Many travellers and long-time residents of Mongolia during the last seventeen years will be familiar with Pete Morrow, the international banker from Arizona who arrived in Ulaanbaatar in 2000 to turn around the struggling and twice bankrupted Agricultural Bank of Mongolia.
His herculean task was to help lead the struggling 80-year-old institution into the twentyfirst century and turn it into a competitive and sustainable modern institution. Under his leadership, the bank was indeed transformed into today's Xaan Bank with hundreds of branches scattered across the country. Upon completion of this project, Pete stayed in Mongolia and made it his home.

My Mongolia is the very personal account of Pete's journey, starting with the details of his work in turning the Agricultural Bank into Xaan Bank. It also includes interesting and informative details of his travels as well as his political, economic and cultural encounters with Mongolia over nearly two decades, including his engagement with Mongolian artists, his role in founding the Xaan Bank art collection and his involvement in the Arts Council of Mongolia. Both well written and well organized, My Mongolia stands as a lasting legacy to Pete's large-than-life personality as well as his life, work, interest and commitment to the country.

The late J. Peter Morrow (1947-2016) was educated at Harvard, Georgetown and Loyola University. Prior to moving to Mongolia in 2000, he worked in Romania, Kazakhstan and Ukraine. He was a founding member of the Business Council of Mongolia and helped establish the Arts Council of Mongolia. In 2007 he received the Polar Star, Mongolia's highest civilian award, from the President of Mongolia.

*********************************************

Ceremony in Stone: The Biluut Petroglyph Complex: Prehistoric Rock Art in the Mongolian Altai by Richard D. Kortum: 218 pages; paperback; 28,700 togrogs (Ulaanbaatar: Nepko Publishing, 2018)

This interesting and attractive large-size book provides another important contribution toward documenting and preserving one of Mongolia's most fascinating artistic legacies -- petroglyphs. Based on photographs, observations and records taken during multiple trips to the Altai over more than twelve years, it focuses specifically on the Biluut complex in the northwest corner of Mongolia's westernmost Bayan Ulgii aimag.

Kortum and his colleagues have recorded some 12,000 petroglyphs in Biluut, almost all of them found in six separate sites spread over a wide area. Most are attributed to the Bronze age. Some twenty different types of animals are depicted. One image shows a chariot and charioteer in full gallop, racing just behind another speeding horse and rider. Very unusually, another image depicts a woman giving birth.

Kortum's explanatory text, provided in English and Mongolian, provides a useful overview of rock art in Mongolia, especially as it relates to the Biluut complex situated not far from the town of Ulgii. The study of this ancient site, seemingly used as a place for ritual and ceremonial activity for thousands of years, remains ongoing. However, Ceremony in Stone will give general readers a highly informative early written and visual introduction to what is clearly one of the most impressive rock art sites in Mongolia, one that very much needs to be preserved and maintained for future generations.

Dr. Richard D. Kortum is Professor Emeritus of East Tennessee State University in Johnson City, TN.

*********************************************

Information Security: Emerging Issues in Theory and Practice: Proceedings from an International Conference sponsored by the Mongolian Ministry of Defense, Institute for Defense Studies and Mongolian National Defense University: 105 pages; paperback; no price given (Ulaanbaatar: Mongolian National Defense University, 2018)
This slim volume, issued with a print run of only 150 copies, provides a useful example of one of the series of such conferences sponsored by the Mongolian National Defense University in recent years, in this case focused explicitly on information security concerns (previous such conferences have focused on a number of related issues including broader economic, strategic and security issues as they pertain to Northeast Asia).
Topics covered in Information Security reflect the interests of various speakers, with several researchers from China, Russia and South Korea providing their perspectives. Researchers with an interest in Mongolia will be especially drawn to presentations specifically covering Mongolia, given the importance of information security world-wide and the fact that Mongolia too is beginning to have to address them, with a view toward shaping new approaches even as information technology continues to change.

More broadly, this just-released volume reflects interest on the part of the Mongolian National Defense University to address emerging security concerns writ large, in part by organizing annual conferences such as this and then publishing the proceedings afterwards to help make them available to a wider audience.

*********************************************
The Silk Road (Volume 15), edited by Daniel Waugh; 218 pages; free download (Annual journal of the Silk Road Foundation)
Volume 15 of the on-line journal The Silk Road covers a range of material and includes numerous photos, maps, drawings and other images. Articles also cover a range of subjects including ancient fortresses in Afghanistan's Wakhan region; caravanserais in the Mongol Golden Horde; and recent discoveries at a Turkic fortress in Kazakhstan. Other topics include a new analysis of the use of silver coins in Gaochang along the Northern Silk Road and articles about cross-cultural exchange: a ruler in Egypt who recognized his Central Asian heritage; items in museum collections connected with the "migration" of centaurs across Asia; connections involving Unified Silla Korea with the West; the deposit in a museum in the Urals of a relic from Timurid Samarkand; and the Chingissid legacy in post-Mongol East Asia. Photo essays cover Sasanian reliefs in Iran; the legacy of the Liao; and the importance of water across the Silk Roads. Finally, Volume 15 incude symposia reports and several book reviews and notices.

Volume 15 also contains a listing of the contents of the first fifteen issues of The Silk Road covering the period 2003 through 2017, an invaluable resource and especially valuable contribution for all those interested in scholarship on Central Asia and Mongolia, some of which is difficult to access and not always widely available.

Volume 15 is freely available on line at: https://edspace.american.edu/silkroadjournal/wp-content/uploads/sites/984/2018/01/srjournal_v15.pdf>, or alternatively at: <http://www.silkroadfoundation.org/newsletter/vol15/srjournal_v15.pdf>
Print copies, sent free of charge to academic libraries, should be in the mail next month. Back numbers are also available. Volume 15 is the last issue that is also being printed in hard copy; future issues will only be available as an open access on-line publication.
This is the final volume The Silk Road edited by Daniel Waugh (now editor emeritus) at the University of Washington. Future volumes will be edited by Professor Justin Jacobs at American University in Washington, DC. All submissions and correspondence regarding future volumes should be addressed to him at: <jjacobs@american.edu>
Finally, please note that past issues of The Silk Road are available at a newly created website (all new volumes will be posted only at this website):
<https://edspace.american.edu/silkroadjournal/>