Subject: This Month in Mongolian Studies - January 2018
| | |
| --- | --- |
| Having trouble viewing this email? Click here to open in your browser. | |
This Month in Mongolian Studies

is a monthly listing of selected academic activities, resources and other material related to Mongolia. This list is based on information the ACMS has received and is presented as a service to its members. If you would like to submit information to be included in next month's issue please contact the ACMS at

info@mongoliacenter.org

This publication is supported in part by memberships. Please consider becoming a member of the ACMS, or renewing your membership by visiting our website at

mongoliacenter.org/join

. Thank you!
REFLECTIONS FROM NEW ACMS EXECUTIVE DIRECTOR JONATHAN ADDLETON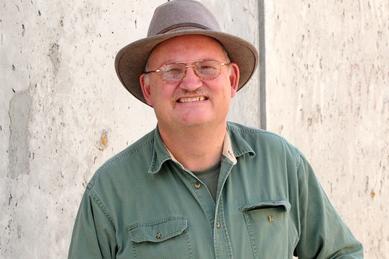 I am pleased and honored to serve as the new US-based Executive Director of the American Center for Mongolian Studies (ACMS). It is also gratifying to become part of the broader Council of American Overseas Research Centers (CAORC) network, covering seven of the ten countries where I lived and worked as a US Foreign Service Officer: Afghanistan, Cambodia, India, Jordan, Mongolia, Pakistan and Yemen.
Without doubt, the opportunity to serve twice in Mongolia was a highlight of my Foreign Service career. Looking back, I realize more than ever that the same qualities that first attracted me to Mongolia have also intrigued and fascinated other Americans privileged to visit, study or work there. These qualities include Mongolia's incredible history, culture, landscapes and hospitality.
During its relatively brief history, ACMS has made important contributions in introducing American researchers to Mongolia and in building ties between individuals and institutions in both countries. ACMS has also played a vital role in providing more than 100 Fellows with the opportunity to live and study in Mongolia.
Other core ACMS strengths include its strong Mongolia-based presence, as reflected in the ACMS library; our impressive new country director and Mongolian staff; and the ongoing ACMS lecture series in Ulaanbaatar. I am committed to building on these strengths, where possible deepening and further expanding them.
As it happens, my first public presentation as US Ambassador to Mongolia (2009-2012) was at an ACMS-sponsored event at the University of Wisconsin in Madison in 2009. During the assignment that followed, I visited the ACMS library on many occasions, spoke as part of the continuing ACMS lecture series in Ulaanbaatar and hosted a reception for the world-wide CAORC conference arranged by ACMS in Mongolia in 2012.
Over the years, I have also had the opportunity to visit other universities which at different times have provided a "home" for ACMS including Western Washington University in Bellingham and the University Of Pennsylvania in Philadelphia.
Having retired from the Foreign Service in January 2017, I am now serving as an Adjunct in the Department of International and Global Studies at Mercer University in my hometown of Macon, GA. As in the past with other affiliated colleges and universities, Mercer is kindly providing office space and other support for the ACMS office in the United States.
Thank you again for the opportunity to serve as Executive Director for ACMS. I look forward to connecting with many of you in the weeks and months ahead, perhaps at the upcoming Association for Asian Studies annual meetings in Washington, DC in late March 2018 or during my planned trip to Mongolia in May 2018.
Please also feel free to reach out to me at anytime at the following e-mail address: jaddleton@mongoliacenter.org
Jonathan Addleton
Executive Director
American Center for Mongolian Studies
Mercer University
Macon, GA
jaddleton@mongoliacenter.org
(NOTE: Jonathan Addleton retired from the US Foreign Service in January 2017 following a 33-year career that included assignments as US Ambassador to Mongolia; USAID Representative to the European Union; USAID Mission Director in India, Pakistan, Cambodia, Mongolia and Central Asia; and US Senior Civilian Representative to southern Afghanistan based in Kandahar. His PhD is from Tufts University and his BS is from Northwestern University. His books include
Mongolia and the United States: A Diplomatic History
(Hong Kong University Press);
The Dust of Kandahar: A Diplomat Among Warriors in Afghanistan
(Naval Institute Press);
Some Far and Distant Place
(University of Georgia Press); and
Undermining the Center: The Gulf Migration and Pakistan
(Oxford University Press)).
**********************************************



ACMS COUNTRY DIRECTOR INTERVIEWED BY BLOOMBERG IN MONGOLIA

ACMS country director Tricia Turbold was recently interviewed by Bloomberg Television in Ulaanbaatar. Here is the link to the 17-minute interview that provides a useful overview of ACMS goals and activities in Mongolia (in Mongolian).

**********************************************
UPCOMING ACMS ANNUAL GENERAL MEETING (AGM)

The ACMS Annual General Meeting (AGM) will be held on the fringes of the upcoming Association for Asian Studies (AAS) annual conference at the Marriott Wardman Park Hotel in Washington, DC from March 23-25, 2018. Specific dates and places will be provided later -- but if you are attending the AAS meetings in Washington in late March, we hope you will be able to attend the ACMS AGM meeting as well!

**********************************************


NEW YEAR'S GIFT?

Please consider marking the New Year with a donation to ACMS, helping to ensure that ACMS programs such as fellowships for young researchers, efforts to document and preserve Mongolia's cultural heritage, and training courses for Mongolian academics and librarians continue to be offered.
In 2017 ACMS hosted numerous visiting student groups, sent Mongolian scholars to the Smithsonian Institution for training, and hosted over 20 Speaker Series and other events that connect scholars to a wider audience.
In 2018 we will host an NEH funded Summer Institute for K-12 teachers at the University of Pennsylvania, and are planning for a major cultural heritage conference in Ulaanbaatar as part of our Cultural Heritage program supported by the Henry Luce Foundation.
Contributions can be made via the ACMS website or by accessing the following link:

Donate now to the ACMS



**********************************************


ACMS MEMBERSHIP RENEWALS
ACMS memberships generally follow our fiscal year of October 1st to September 30th. That means it may again be time to renew your membership. If you are not already a member of the ACMS, please consider becoming a member.
ACMS Members are an important part of the governance of the organization, having voting rights to elect "At-Large" representatives of the Board of Directors for individual and student members and rights to nominate a representative on the Board of Directors for institutional members. The Board of Directors is the governing body of the organization, and it has complete authority over all programs and activities. Members, both individual and institutional, therefore have a direct stake in the future development of the organization.
Membership is open to individuals, corporations, and institutions that support the ACMS's mission of promoting scholarship in Mongolia, and dues go directly towards supporting the programmatic and administrative expenses of the organization. As a registered 501(c)3 non-profit, academic organization, membership dues and other donations paid to the ACMS are tax deductible in the United States.
For more information on member benefits and ways to pay, please see our
membership page
. If you are unsure if your membership has expired with the ACMS, please contact David Dettmann at
dwdettmann@mongoliacenter.org
.

*********************************************
SPEAKER SERIES

Kenneth Linden: "Ravenous Beasts, Pitiful Sinners, and Class Enemies: A History of the Wolf in Mongolia"

Tuesday, January 16, 2018 at 5:30 PM, American Corner, Ulaanbaatar Public Library

This talk offers a preliminary examination of the history of the relationship between wolves and humans. In particular, the history of the wolf in Mongolia provides an opportunity to disentangle the many competing factors used to explain human, environmental, and animal relations in Mongolia and globally. According to common wisdom, wolves play a sacred and revered role for Mongolians. This is in contrast to the rest of the world's antagonistic relationship with the wolf, especially the American extermination of the wolf.

However, a closer examination shows Mongolians most often portrayed wolves as objects of hatred, scorn, and as threats to lives and livelihood. Wolves are portrayed in an array of roles, from a monstrous predator, to greedy exploiter, to hunted fugitives. During the socialist period of Mongolia, wolf hunting became Marxist labor necessary to modernize the herding economy and build socialism. Although ultimately unsuccessful, socialist Mongolian wolf extermination campaigns showed similar tactics, professionalism, and businesslike violence reminiscent of wolf extermination projects in North America.

The presentation will draw on a combination of sources including a close reading of literary sources, data from socialist government documents, hunters' handbooks, and visual sources to examine how socialist era attitudes and policies to wolves compare with earlier periods of Mongolian history. This material presented is part of a larger dissertation research on the environmental and animal history of collectivization in socialist Mongolia.


Kenneth Linden
is a Ph.D. candidate in the Central Eurasian Studies Department at Indiana University, where he also earned his M.A. degree. Kenneth studies Mongolian history, with a focus on animal and environmental history. His dissertation research is on collectivization in the Mongolian People's Republic and its transformation of how people interacted with animals and the environment. He is currently in Mongolia conducting his dissertation research with funding from Fulbright-Hays. He first studied in Mongolia from 2014 as an ACMS Language Fellow. The following summer he conducted preliminary dissertation research as an ACMS Field Research Fellow and has continued to remain involved with ACMS during his dissertation research.
Speaker Series events are Co-Sponsored by the American Cultural and Information Center, Ulaanbaatar

PhD POSITION IN MONGOLIAN AND RUSSIAN HISTORY AT THE UNIVERSITY OF HEIDELBERG (Deadline: May 31, 2018)

The University of Heidelberg invites applications for a 3-year PhD position as part of the European Research Council Project Entangled Parliamentarisms: Constitutional Practices in Russia, Ukraine, China, and Mongolia, 1905–2005. The PhD candidate will focus on the history of the concept of khural and its institutional forms in Mongolia and the Russian Federation (Buryatia, Kalmykia, and Tuva).

Entangled Parliamentarisms: Constitutional Practices in Russia, Ukraine, China, and Mongolia, 1905–2005 addresses the entangled histories of deliberative decision making, political representation, and constitutionalism on the territories of the former Russian and Qing Empires and focuses on the cases of Russia, Ukraine, China, and Mongolia between 1905 and 2005. Employing the perspectives of the New Imperial History and Transcultural Studies, the project overcomes narrow state-centered approaches and takes advantage of multidisciplinary methodology crossing history and political science.

The project traces parliamentary developments, the interactions among imperial and post-imperial intellectuals and their engagement in global discussions, shared imperial legacies, mutual borrowings and references, imperial and post-imperial political practices, and translatability of concepts. It seeks to refute the stereotypes about inclinations towards democracy in particular national contexts by tracing relevant transnational practices and interactions and providing a nuanced political and intellectual history of parliamentarism.

The University of Heidelberg will employ the PhD candidate for three years. Gross monthly salary is budgeted at 45 percent of TV-L E13/2, or approximately 2,475 EUR. The position also anticipates two months of archival fieldwork in Mongolia.

The prospective candidate should hold an MA (or equivalent) degree in history or a related field and have excellent knowledge of English (TOEFL 90 or IELTS 7), Mongolian, and Russian.

The position is scheduled to start on October 1, 2018.Please submit the following documents electronically as a single PDF-file to entpar.heidelberg@gmail.com by May 31, 2018 (CET): (1) cover letter; (2) CV; (3) certificate of an MA (or equivalent) degree; (4) transcript of records; (5) certificate of proficiency in English (TOEFL or IELTS); and (6) short essay (750–1000 words without references), explaining how you would do research on the proposed topic.

The CV and the essay should be written in English. Other documents can be submitted in English, Mongolian, Russian, or German. If the completion of the MA degree is expected in 2018, a transcript of records will suffice. If you have peer-reviewed publications, please attach them as PDF-copies to the application.

INTERNSHIP AND FULL-TIME OPPORTUNITIES: Private Equity and Impact Investing in Mongolia

Schulze Global Investments (www.schulzeglobal.com), a private equity firm focused on the world's most dynamic frontier markets, is offering internship and full-time opportunities based in Ulaanbaatar. Schulze Global is the only American private equity firm that is actively investing in Mongolia, where the firm maintains a fully-staffed office. The firm already has a robust portfolio of both debt and equity investments in the country, while also managing a long-term debt facility anchored by a leading development finance institution.

The next intern intake will start in May/June 2018, with application submissions anticipated during the February/March time frame. Full-time opportunities are available on an ongoing basis. Working closely with seasoned private equity practitioners, interns and full-time employees will get hands-on experience in both deal sourcing and portfolio management in a frontier context. Given the firm's commitment to a Double Bottom Line investment philosophy, team members will also have the opportunity to work with local small and medium-sized clients to analyze business practices and contribute to developing and building sustainable businesses.

Candidates for the intern position must be senior undergraduates, recent graduates or graduate students in the fields of finance, business, or economics. Applicants for the full-time position must hold a graduate degree (MA/MS/MBA) and ideally have 2-3 years of full-time or internship experience in finance. General requirements include strong interpersonal and analytical skills; excellent English language proficiency and writing ability; a desire to work hard and learn with strong self-motivation; and an ability to work in a multi-cultural and frontier environment.

Internships may start at any time and will range from 2-3 months in length (based on performance and business need, internships may also be extended). Internships are unpaid; however, the firm will support the intern in finding accommodation in Ulaanbaatar, and in select cases, provide an airfare subsidy (not to exceed US$500). For full-time hires, Schulze Global will offer logistical and financial support to the candidate in acquiring a Mongolian work visa.

Interested candidates should submit a resume with a cover letter to the following e-mail address: munkhzaya.nyamsan@schulzeglobal.com

JOB OPENING: Canadian-Funded MERIT/WUSC Programs in Mongolia

Enhancing Resource Management through Institutional Transformation (MERIT) is a seven-year program in partnership with World University Services Canada (WUSC) and in close collaboration with the Mongolian government. The project works to strengthen public sector resource management skills as part of a broader effort to advance sustainable economic and social development in Mongolia.

MERIT is currently seeking help in matching Volunteer Advisors wiith Mongolian clients who need expertise in a variety of areas including HR management; four potential assignments are currently available in Mongolia, including one position focused on capacity building in result-based management in Dornod. If interested, please contact Ashna Faroze (afaroze@ceso-saco.com).

MERIT is also soliciting interest in a Project Director position in Mongolia. This two-year opportunity is open to Canadian citizens and permanent residents and is based in Ulaanbaatar, Mongolia. If interested, please contact Jennifer Rovet at the following e-mail address: jrovet@ceso-saco.com





ACMS/NEH SUMMER INSTITUTE FOR K-12 SCHOOL TEACHERS 2018: ENDURING LEGACIES OF A GLOBAL MONGOL EMPIRE!

The ACMS will again be leading an NEH Summer Institute in summer 2018, this time for K-12 teachers! Co-directors Morris Rossabi and David Dettmann will be running the program at the University of Pennsylvania from July 16th to August 10, 2018. Successful applicants will receive a stipend of $3,300 to come to beautiful University City to study about the Mongol Empire! Application deadline will be March 1st, 2018

See our NEH Summer Institute 2018 website for more information.

ACMS FIELD RESEARCH FELLOWSHIP PROGRAM AND ACMS INTENSIVE MONGOLIAN LANGUAGE FELLOWSHIP

ACMS Field Research Fellowship Program provides awards of up $4000 to US citizen students and/or university faculty to conduct academic field research in Mongolia between May and October. The ACMS Library Fellowship Program provides US citizen advanced graduate students or faculty in library science or related fields with up to $4000 to conduct short-term projects and/or research in Mongolia between May and October. The program helps support the development of the ACMS research library through specific defined projects designed to enhance the collection content and resource availability. Both of these fellowships are supported with funding from the US Department of State's Bureau of Educational and Cultural Affairs through a grant by the Council of American Overseas Research Centers. Deadline for receipt of complete applications: February 15, 2018. For more information about two fellowship programs, please visit https://www.mongoliacenter.org/fellowships/

ACMS Intensive Mongolian Language Fellowship. Students and scholars are invited to enroll in an eight week Intermediate Intensive Mongolian Language Program at the ACMS in Ulaanbaatar, from mid-June to early August 2018. The focus of this program is to provide students with an opportunity to enhance their communicative competence through systematic improvement of reading, writing, listening and speaking skills, in an authentic environment. The Language Program Fellowship covers the cost of tuition. For more information visit our Language Program page. Deadline for receipt of applications: March 1, 2018.





CAORC NEH SENIOR RESEARCH FELLOWSHIP PROGRAM AND MULTI-COUNTRY RESEARCH FELLOWSHIP PROGRAM

Council of American Overseas Research Centers (CAORC) NEH Senior Research Fellowship Program - deadline to apply: January 31st, 2018. The Council of American Overseas Research Centers (CAORC) is pleased to announce the National Endowment for the Humanities Senior Research Fellowship Program! This fellowship supports advanced research in the humanities for U.S. postdoctoral scholars, and foreign national postdoctoral scholars who have been residents in the US for three or more years. Scholars must carry out research in a country which hosts a participating American overseas research center. Eligible countries for 2017-2018 are: Algeria, Armenia, Azerbaijan, Cambodia, Cyprus, Georgia, Indonesia, Mexico, Mongolia, Morocco, Nepal, Senegal, Sri Lanka or Tunisia. Fellowship stipends are $4,200 per month for a maximum of four months. This program is funded by the National Endowment for the Humanities (NEH) under the Fellowship Programs at Independent Research Institutions (FPIRI). For more information, visit the CAORC fellowship page.

Council of American Overseas Research Centers (CAORC) Multi-Country Research Fellowship Program - deadline to apply: January 31st, 2018. The Council of American Overseas Research Centers (CAORC) Multi-Country Fellowship Program supports advanced regional or trans-regional research in the humanities, social sciences, or allied natural sciences for U.S. doctoral candidates and scholars who have already earned their Ph.D. Preference will be given to candidates examining comparative and/or cross-regional research. Applicants are eligible to apply as individuals or in teams. Scholars must carry out research in two or more countries outside the United States, at least one of which hosts a participating American overseas research center (like the ACMS). Approximately nine awards of up to $10,500 each will be given. Funding is provided by the State Department's Bureau of Educational and Cultural Affairs. For more information, visit the CAORC fellowship page.



LIBRARY OF CONGRESS -- 2018 FLORENCE TAN MOESON FELLOWSHIP

The purpose of the fellowship is to provide individuals with the opportunity to pursue research in the area of Asian studies, using the unparalleled collections of the Asian Division and the Library of Congress in Washington, DC (which incudes an extensive Mongolian collection).

The fellowships are for a minimum of five business days of research at the Library of Congress. Grants may vary from $300 to $3,000 and are to be used to cover travel to and from Washington and overnight accommodations, as well as other research expenses. Graduate students, independent scholars, researchers, and librarians with a need for fellowship support are especially encouraged to apply.

The fellowship application is accepted only via email submission. In order to apply, the applicant must download the application form (http://www.loc.gov/rr/asian/2018-ftm-application.pdf) and follow the enclosed instructions. The deadline for the 2018 application season is February 28, 2018.

Contact Information: Tien Doan Florence Tan Moeson Fellowship Committee(202) 707-3625; e-mail: tdoa@loc.gov

(NOTE: The Library of Congress's Asian Division Florence Tan Moeson Research Fellowship Program is made possible by the generous donation of Florence Tan Moeson, who served as a cataloger at the Library of Congress for 43 years until she retired in 2001. Mrs. Moeson passed away on November 15, 2008).


XII ANNUAL MONGOLIA STUDIES CONFERENCE IN WASHINGTON, DC (February 9-10, 2018)

The Mongolian Cultural Center and The Embassy of Mongolia are pleased to invite interested participants to the XII Annual Mongolian Studies Conference. Research topic presented must be relevant to Mongolian Studies subjects such as Mongolian language, history, religion, arts, literature, anthropology and other subjects that contain Mongolian social, economic, and cultural issues. The papers must be original work of the author(s) and can be written and presented in either Mongolian or English. However, presenters, who are planning on presenting in Mongolian, must submit full English translation of the paper at least one month prior to the conference.

The conference will be held at the Embassy of Mongolia in Washington DC during February 9-10, 2018. Abstracts should be sent to: info@mongolcc.org

THIRD CONFERENCE OF CENTRAL ASIAN LANGUAGES AND LINGUISTICS AT INDIANA UNIVERSITY (MARCH 2-4, 2018)

The Center for Languages of the Central Asian Region (CeLCAR) will host the third Conference of Central Asian Language and Linguistics (ConCALL-3) at Indiana University March 2-4, 2018.

Keynote Speakers include leading names in Turkic and Iranian linguistics, as well as second language acquisition: Jason Rothman, Professor of Literacy and Multilingualism, University of Reading, UK; Vera Gribanova, Assistant Professor of Linguistics, Stanford University; Pollet Samvelian, Professor of Linguistics, Université Sorbonne Nouvelle; Mehmet Yavaş, Professor of Linguistics, Florida International University; Rex Sprouse, Professor of Second Language Studies, Indiana University. Additional guest speakers are also expected , including in Mongolic and Tibetan languages and linguistics.

We are accepting submissions for 20-minute paper presentations (with 10 minute post-presentation questions and discussion) on topics related to Central Asian languages and linguistics, including both the Altaic and Eastern Indo-European languages spoken in the region (among others), a diverse range of languages such as Azerbaijani, Dari, Kazakh, Kurdish, Kyrgyz, Mongolian, Pashto, Persian, Tajiki, Tibetan, Turkish, Turkmen, Tuvan, Uyghur, Uzbek, and more. Submissions on endangered Central Asian languages (e.g. Buryat and Kalmyk (Mongolic), Shugni (Iranian), Selkup (Uralic), and Chuvash, Baskirt and Yakut (Turkic), among others, are especially welcome.

Questions regarding the conference may be directed to Dr. Öner Özçelik (Director, CeLCAR) at oozcelik@indiana.edu.

For more information, please visit conference website at http://www.iub.edu/~concall/

THIRD INTERNATIONAL CONFERENCE ON MONGOLIAN LINGUISTICS (JULY 29-AUGUST 1, 2018)

"Standardization, Information, Legalization and Internationalization of Mongolia Languages and Scripts"

The Third International Conference on Mongolic Linguistics (ML 2018) will be held in Lindong Town, Baarin Left Banner, Chifeng, Inner Mongolia, China from July 29 through August 1, 2018. The conference, undertaken by the Baarin Left Banner Government, is co-hosted by School of Mongolian Studies, Inner Mongolia University, and Institute for Linguistic Studies, Russian Academy of Sciences, National University of Mongolia, Kalmyk State University and Buryat State University, providing a forum for exchanging knowledge and information on Mongolic languages. Working languages at the conference will be English, Russian, and Mongolian.

If your paper is selected by the Organizing Committee, we will send a formal invitation and provide accommodation and meals during the conference, as well as certain sightseeing activities. Transportation costs are not included.

If interested, please submit the following materials by February 1, 2018: (1) completed application form; (2) short one-page CV; (3) photocopy of passport. Conference Proceedings will be published after the conference. You will be informed if your paper has been selected by February 15, 2018.

Application form should include the following details: first and last name; city and country; affiliation and academic degree; title and position; mailing address, phone number and e-mail address; title of paper; abstract in English, Russian or Mongolian (up to 200 words).

For further information, please contact the following e-mail address: imuml2018@126.com; please indicate the topic of your message as follows: "To the Organizing Committee".

FIELD SCHOOL OPPORTUNITY IN MONGOLIA -- SUMMER 2018

Nomad Science is offering an opportunity for students and others interested in Mongolia to travel to Mongolia next summer as part of an international interdisciplinary research team. No prior experience is necessary; individuals from all ages, academic backgrounds and nationalities are encouraged to apply.

Participants will support fieldwork related to archaeology, anthropology, geology, botany, ecology and related disciplines, with a view toward producing high quality data-driven research while traveling in one of the most scenic and remote regions of the world. In addition to investigating and helping to conserve Mongolia's unique natural and cultural heritage, the summer experience also includes a Wilderness First Responder Certification option.

See the Nomad Science website for further information:

www.nomadsciencemongolia.com


Ulaanbaatar Beyond Water and Grass: A Guide to the Capital of Mongolia by M.A. Aldrich; 328 pages; $39 (Hong University Press, 2018)

Ulaanbaatar Beyond Water and Grass is the first English language book that takes visitors to an in-depth exploration of the capital of Mongolia. In the first section, M. A. Aldrich paints a detailed portrait of the history, religion, and architecture of Ulaanbaatar with reference to how the city evolved from a monastic settlement to a communist-inspired capital and finally to a major city of free-wheeling capitalism and Tammany Hall politics. The second section offers the reader a tour of different sites within the city and beyond, bringing back to life the human dramas that have played themselves out on the stage of Ulaanbaatar.
At its best, Ulaanbaatar Beyond Water and Grass: A Guide to the Capital of Mongolia reveals much that remains hidden from the temporary visitor and even from the long-term resident. Writing in a quirky, idiosyncratic style, the author shares his appreciation and delight in this unique urban setting—indeed, in all things Mongolian.

M. A. Aldrich is a lawyer and author who has lived and worked in Asia for nearly thirty years. His previous books include The Search for a Vanishing Beijing: A Guide to China's Capital Through the Ages and The Perfumed Palace: Islam's Journey from Mecca to Peking. He has also written numerous articles on Chinese and Mongolian law and is currently writing a book about Lhasa.

Wolves by Jeon Sungtae (author) and Sora Kim-Russell (translator); paperback; $11 (White Pine Press, 2017)

On the basis of a blog review by Charles Montgomery, a former English teacher in Seoul, this book will be of special interest to those interested in a fictional reflection on the growing connections between Mongolia and South Korea. Six of the ten short stories in Wolves take place in Mongolia itself, involving "sad and lonely" characters from Mongolia, North Korea, South Korea and elsewhere who often "are trying to escape their circumstances or rediscover themselves".

The very first story takes its name from a Korean restaurant in Ulaanbaatar operated to earn hard currency for North Korea, in turn becoming a platform for critical reflections on Mongolia's shift from communism to a market economy. The title story "Wolves" revolves around similar reflections, in this case told in part by a Mongolian who voices deep skepticism about both Korean tourists and the lure of money which draws him to them.

According to Montgomery, "Jeon is very good at interweaving the elements of his stories to create a larger context. . . (he) creates very particular characters and events and places them in a mosaic they are incapable of seeing".
Buddhism in Mongolian History, Culture, and Society, edited by Verna A. Wallace (New York: Oxford University Press, 2016); xxii + 325 pp. $105.00 (cloth), ISBN 978-0-19-995864-1; $36.95 (paper), ISBN 978-0-19-995866-5
H-Net recentlly posted a review of this book by Erdenchuluu Khochahar (University of Tokyo), describing it a an "innovative and progressive work" and noting that it provides a usesful reflection on how Buddhism has adapted to Mongolian indigenous culture and society, in turn developing into a unique "Mongolian Buddhism" and Mongolian Buddhist identity:
"This book contains fifteen individual articles that focus on three major topics. The first group of articles addresses the religious and political activities of Mongolian Buddhist personages of the prerevolutionary period. This includes chapters 1 to 5, by (respectively) Johan Elverskog, Richard Taupier, Baatr Kitinov, Matthew King, and Vesna A. Wallace, on what happened to Queen Jӧnggen; the western Mongolian Clear Script and the making of a Buddhist state; the last attempt to build the Buddhist state; modernities, sense making, and the inscription of Mongolian Buddhist place; and envisioning a Mongolian Buddhist identity through Chinggis Khan.
"The second set of articles addresses strategies used to indigenize and popularize Buddhism in Mongolian society through religious, cultural, and artistic practices. This section features work by Uranchimeg B. Ujeed, Uranchimeg Tsultemin (chapters 7 and 8), Simon Wickham-Smith, and Vesna A. Wallace (chapters 10 to 12) on the establishment of the Mergen tradition of Mongolian Buddhism; Vajrayāna and the state in medieval Mongolia; the power and authority of Maitreya in Mongolia; a literary history of Buddhism in Mongolia; how Vajrapāṇi became a Mongol; commonalities among protective deities, Mongolian heroes, and swift steeds; and Buddhist sacred mountains, auspicious landscapes, and their agency.
Finally, three articles cover the persecution and revitalization of Buddhism in modern Mongolian societies. These include Christopher Kaplonski, Karma Lekshe Tsomo, and Hürelbaatar Ujeed, on court cases against Buddhist monks in early socialist Mongolia; Buddhist women of Buryatia; and the social and cultural practice of Buddhism in the local context of Inner Mongolia in the first half of the twentieth century".
Genocide on the Mongolian Steppe: First-Hand Accounts of Genocide in Southern Mongolia During the Chinese Cultural Revolution (Volume I Paperback – published on October 30, 2017; available on Amazon for $19.49) by Enghebatu Togochog (Translator), Yang Haiying (Author)

(Note: This is an English translation of the book documenting the history of the persecution of Mongols in Inner Mongolia during the Cultural Revolution; it is already available in Japanese and German).

Professor Yang Haiying of Shizuoka University received the Shiba Ryotara Award upon publication of this book in Japanese several years ago. According to an article in the Japanese newspaper Iwanami Shoten at the time, Professor Haiying was "shocked speechless by hearing about the cruelties, I could not hold back my tears during the interviews with the victims".

Born in Ordos in the Inner Mongolia Autonomous Region, Yang Haiying came to study in Japan in March 1989, inspired by Tadao Umesao, founding head of the National Museum of Ethnology (1920-2010). Married to a Japanese woman, he obtained Japanese citizenship in 2000. Employed by Shizuoka University as a professor at the Faculty of Humanities and Social Science since 2004, his research has focused on Mongolian ethnology.

Vividly describing the ethnic cleansing and forcible displacement of the Mongolian people based on testimonials and other materials, Genocide on the Mongolian Steppe is described in Iwanami Shoten as a "masterpiece in two volumes," taking the author 18 years to research and write. The effort included collecting a large number of official Chinese documents and interviewing more than 100 eyewitnesses.