Subject: This Month in Mongolian Studies - August 2019
| | |
| --- | --- |
| Having trouble viewing this email? Click here to open in your browser. | |
This Month in Mongolian Studies

is a monthly listing of selected academic activities, resources and other material related to Mongolia. This list is based on information the ACMS has received and is presented as a service to its members. If you would like to submit information to be included in next month's issue please contact the ACMS at

info@mongoliacenter.org

This publication is supported in part by memberships. Please consider becoming a member of the ACMS, or renewing your membership by visiting our website at

mongoliacenter.org/join

. Thank you!
INAUGURAL ACMS MONGOLIA FIELD SCHOOL LAUNCHED WITH 62 PARTICIPANTS


Sixty-two students, faculty and life-long learners from North America and Mongolia have gathered in Ulaanbaatar to attend the first inter-disciplinary Summer Field School program organized by the American Center for Mongolian Studies (ACMS) and supported by the Henry Luce Foundation.

After an initial orientation at Mongolia's Ministry of Foreign Affairs and the American Corner at the Natsagdorj Public Library, participants will have several site visits around Ulaanbaatar and then travel to Khuvsgul, Selenge and Darkhun-Uul provinces to learn field research techniques.

The focus this summer is on archaeology, renewable energy and rural to urban migration. North American-based instructors represent a variety of institutions including NOMAD Science, Macalester College, Hobart and William Smith College and Royal Roads University. Mongolian co-instructors come from the National Museum of Mongolia, National University of Mongolia and Ghent University in Belgium.

This year's inaugural Mongolia Field School program was launched on July 29 and will conclude in Ulaanbaatar on August 16.

**********************************************

ACMS HOSTS WILDERNESS MEDICINE ESSENTIALS COURSE IN ULAANBAATAR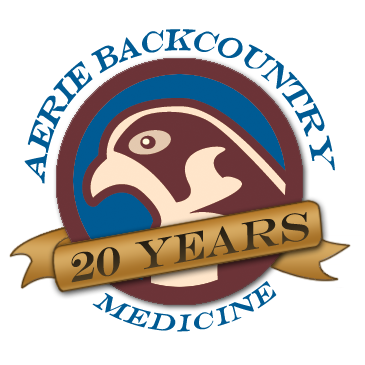 Eighteen participants of this summer's Mongolia Field School program attended the ACMS Wilderness First Responder Course on Natsagdorj Public Library. The training was delivered by Trenton Harper from Aerie Backcountry Medicine, a US wilderness medical training and first-aid supply organization.

The course included both indoor and outdoor demonstrations of first aid responses in emergency scenarios. The objective is to make sure that research work in remote parts of Mongolia is safer for researchers and scholars.

**********************************************

ACMS MONGOLIA FIELD SCHOOL SEEKING INSTRUCTORS FOR 2020

The ACMS Field School is seeking educators who are interested in teaching in the 2020 ACMS Field School. Proposals are welcome from faculty, advanced graduate students and practitioners interested in teaching a field course on site in Mongolia.

The 2020 Field School offers the opportunity to build off the success of the 2019 program and offer new course topics. The final dates have not been set, but tentative dates are July 27-August 14, 2020, starting and finishing in Ulaanbaatar.

ACMS supports the arrangement of advertisement, registration, teaching and field visit logistics, and efforts are made to foster cross-learning among students in different course streams of the program.

ACMS strongly believes in creating opportunities for people with little knowledge of Mongolia to learn more about the country, helping those with prior experience in Mongolia to expand their knowledge base, and connecting international participants with Mongolian students, scholars and resources.

Expressions of interest are considered on a rolling basis, and are to be submitted for consideration before September 15, 2019. An expression of interest can be brief but should include:

1. A short description of a potential topic area with a descriptive course title
2. Information on the relevant experience of the instructor with a focus on previous field teaching and Mongolia experience
3. Thoughts on the expected audience for the program

You are encouraged to identify a potential Mongolian or international co-instructor, and to discuss ways to develop the audience for your program such as bringing students from your home university, a course on a popular/timely issue, students in a particular field, or identified groups such as K-12 teachers, families, etc.

The Expression of Interest is considered a preliminary proposal, and everyone who submits one will be contacted by a Field School staff member for further discussions to explore ideas.

Before submitting an Expression of Interest you may want to discuss ideas with current ACMS Field School Instructors or ACMS staff members. Charles Krusekopf, ACMS Field School Director, is available at ckrusekopf@mongoliacenter.org or you can contact the ACMS office at info@mongoliacenter.org.

The 2019 Field School attracted more than 120 applicants from Mongolia and North America, including undergraduates, graduates, faculty and adult learners. The Field School is an annual event and will add new course sections for 2020 and later years given the strong demand shown in 2019.

The 2019 Field School program includes three course topics in field archaeology, renewable energy and rural-urban migration. Each topic includes 18 days of study and travel, is taught in English and includes approximately 20 students -- 10 international students and 10 Mongolian students. Students in 2019 were multi-age, and included undergraduates, graduates, K-12 teachers and other interested individuals.

The approach is inter-disciplinary and inclusive, and designed to support people who are new to Mongolia as well as to those with more experience in the country. Students have the potential to obtain academic credit for the program, and learn field research techniques and work on a personal topic of interest.

The 2019 program takes place from July 29 - August 16, and includes time in Ulaanbaatar and field sites in Darkhan and Hovsgol. The program development is supported by funds from the Henry Luce Foundation, and more than $30,000 in fellowships were given to participants.

More information on the program is available here: https://mongoliacenter.org/acms-mongolia-field-school-2019/. The 2020 program will build on the foundations of the 2019 program, but will incorporate new approaches based on lessons learned and the interests of potential faculty.

Some areas of potential interest for future Field School courses (other fields/ideas are also welcome; this list is not exhaustive, it simply offers some illustrative ideas):

Mongolian Buddhism and religions
Mongolian medicine
Public Health in Mongolia
Renewable energy use and development
Balancing economic development and environmental protection
Mining challenges -- employment, water, etc.
Design thinking to solve issues such as air pollution, access to clean water, etc.
Urban and regional planning
Mongolian history
Archaeology
Grasslands science
Nomadism
Climate change in Mongolia
Documenting and preserving cultural heritage

Field School instructors receive a stipend and travel support for delivering the field school course. General terms/timelines for 2020 Field School instructors include:

1. Develop a course description in Fall 2019 and participate in promotional activities for the Field School and organizational discussions
2. Develop a detailed course syllabus and teaching plan by Spring 2020, working with ACMS to develop site visits, lectures and guest speakers
3. Review applications from selected participants and make recommendations on the award of fellowship funds
4. Be on site in Mongolia for a minimum of three weeks in summer 2020 to participate in orientation activities and deliver the field school course in Ulaanbaatar and at appropriate field sites
5. The Field School course may be co-taught with an international and/or Mongolian counterpart

For more information, please contact
ckrusekopf@mongoliacenter.org (e-mail address); you may also contact ACMS at info@mongoliacenter.org.

Expressions of interest are requested no later than September 15, 2019 to faciliate the advertisement of the 2020 Field School in Fall 2019.

**********************************************

ANNOUNCEMENT ON ELECTIONS FOR TWO NEW AT-LARGE ACMS BOARD POSITIONS

The ACMS Board consists of three main categories: (1) Executive Board Members consisting of President, Vice President(s), Secretary and Treasurer; (2) Institutional Board Members consisting of one full-time designated representative from each paid-up ACMS member college, university or other institution; and (3) At-Large Board Members consisting of unaffiliated board members, typically numbering five or more.

A meeting of the full ACMS Board (Executive Board Members, Institutional Board Members and At-Large Board Members) is convened annually, usually on the margins of the annual Association for Asian Studies (AAS) meetings which next year will be held in Boston, MA. Also, the ACMS Executive Board convenes quarterly via a phone call-in, the minutes of which are shared with the entire ACMS Board afterwards.

It is now time to elect at least two new At-Large ACMS Board Members, given that the last such election was held four years ago (ACMS By-Laws indicate that the term of service for At-Large Board Members is capped at three consecutive years).

As discussed in the annual ACMS Board Meeting in Denver, CO in March and described in last month's ACMS newsletter, nominations for At-Large Members were opened, resulting in two nominations for two vacant positions:

BRYANT HARDEN: Bryant is a PhD Candidate in International Relations at the University of Florida in Gainesville, FL. He also has an MA from the University of Warwick in England and a BA from Mercer University in Macon, GA. A former Peace Corps volunteer in Hovd, he serves on the Board of "Friends of Mongolia," a Washington, DC-based NGO consisting largely of former Peace Corps volunteers to Mongolia that supports small grants and scholarships for Mongolian students. Also, he recently co-directed a summer service program to Mongolia for 16 Mercer University undergraduates, introducing them to the country for the first time.

MARISSA J. SMITH: Marissa is a former ACMS Cultural Heritage Fellow in Mongolia. She earned her PhD in Anthropology from Princeton University in Princeton, New Jersey, based on her dissertation titled Treasure Underfoot and Far Away: Mining, Foreigners and Friendship in Contemporary Mongolia. Earlier she studied Anthropology at both Princeton (MA) and Beloit College (BA). She has written extensively on Mongolia; been awarded a variety of study fellowships related to Mongolia; and taught Anthropology at De Lanza College and Palo Alto University in California.

ACMS Members will shortly receive an e-mail, providing them with an opportunity to vote for one or both of these individuals as new ACMS At-Large Board Members, replacing outgoing At-Large Board Members whose term is now complete. The e-mail will also provide opportunities to indicate write-in candidates.

ACMS Members, please do vote when that e-mail is circulated and you receive it -- please also let Executive Director Jonathan Addleton (jaddleton@mongoliacenter.org) know if you have any questions or comments regarding these upcoming elections.

(NOTE: A second round of nominations for At-Large Board Members will be solicited next year as part of an effort to move toward a full slate of six serving At-Large Board Members, with two new At-Large Board Members typically added each year to start their three-year terms of service. Under this scenario, six At-Large ACMS Board Members would ordinarily be serving at any one time).

*********************************************

NEMKHE NERGUI COMPLETES ACMS SUMMER INTERNSHIP IN ULAANBAATAR


Nemkhe Nergui, a rising junior at DePauw University in Indiana, recently completed a seven-week internship at the ACMS office in Ulaanbaatar. She provided essential administrative support to the office and was also instrumental in helping to organize the ACMS Summer Field School program for 2019. In addition, she provided vital communications and event support while also starring in the first video of the ACMS YouTube series, Mongolia Explained.

Nemkhe, who is double majoring in Economics and Computer Science, is a recipient of a Bonner Scholarship at DePauw, dedicated to providing financial support to underrepresented students who are passionate about community service and are in financial need. Since becoming a Bonner Scholar, she has dedicated over 1,200 hours of community service and was able to build on that during her internship this summer at ACMS.

ACMS Resident Director Tricia Turbold said, "Nemkhe contributed a great deal during her internship at ACMS and has worked incredibly well with the team. I am genuninely impressed with her work ethic and organizational skills, and am happy she is able to work as a translator for our ACMS Mongolial Field School".

*********************************************

ACMS LIBRARY CATALOG IN ULAANBAATAR AVAILABLE ONLINE

ACMS is pleased to announce that the catalog for its library collection in Ulaanbaatar is now available online!

ACMS library resources are available to scholars, students and members of the general public. The collection which now numbers more than 5,000 volumes related to Mongolia, has grown significantly in recent years, in large part due to the generosity of both public and private donors. Books date from the late nineteenth century to the present day. Most items are written in English but other languages are also represented including Mongolian, Russian, Japanese, Chinese, French and German.

The new on-line catalog makes it possible for ACMS members and others to browse the collection from a distance. For patrons visiting the library in person, internet is available. ACMS members can also access JSTOR, an on-line resource providing access to more than 200 academic journals.

Many additions to the ACMS library in Ulaanbaatar are made by donation -- if you search the catalog and find that your work on Mongolia is for some reason not represented in our library, donated copies are always welcome!

For more information on the ACMS library and guidance on accessing the ACMS Library Catalog, visit the relevant portion of the ACMS website here.

**********************************************


YOUTUBE VIDEO HIGHLIGHTS ACMS/NATIONAL MUSEUM BARCODING PROJECT


The ACMS YouTube channel recently released a video about the barcoding project that ACMS implemented in partnership with the National Museum of Mongolia. The project also received support from the Ambassador's Fund for Cultural Preservation.

The National Museum curators attested to the ease and efficiency of the new system. They also noted that the inventory process for the 60,000 artifacts for which they are responsible previously took two or three years to complete. With the introduction of the new barcoding system, the process now takes six months or less.

For a very informative overview of this innovative and successful project, see the link available here.


ACMS SPEAKER SERIES

BRIAN L. GOLDBECK: "PRESIDENT BUSH'S 2005 VISIT TO MONGOLIA: A BILATERAL RELATIONS MILESTONE"

5:30 PM ON WEDNESDAY, JULY 24 AT THE AMERICAN CORNER, ULAANBAATAR PUBLIC LIBRARY


Retired Foreign Service Officer and former Deputy Chief of Mission (DCM) Brian L.Goldbeck provided fascinating insights into the first and so far only visit by a sitting US president to Mongolia -- the November 2005 trip to Ulaanbaatar undertaken by George W. Bush, the final stop on a four-country Asia journey that also included Korea, Japan and China.

As DCM at the US Embassy in Ulaanbaatar, Mr. Goldbeck played a significant role in planning and implementing the four-hour visit which garnered considerable international publicity. His presentation included oral remarks as well as a slide presentation, both based on a paper that he co-authored with Ambassador Pamela Slutz who was also serving in Mongolia at the time.

During the first part of the lecture, Mr. Goldbeck described the the earliest preliminary discussions and negotiations with the Government of Mongolia which took place in October and focused on the visit's structure, timing and content. He then commented on follow-on discussions with Mongolian counterparts in late October and early November in the lead-up to the visit. .

Ambassador Slutz met President Bush on arrival in Ulaanbaatar on Air Force One and accompanied him throughout his brief stay, providing important insights into the dynamics of the US-Mongolian relationship that were amply reflected, both in the paper and in the ACMS presentation. She also provided important input into Mr.Goldbeck's conclusions focused on the short-term as well as the long-term impacts of the visit in strengthening ties between the United States and Mongolia.

Brian L. Goldbeck served as Deputy Chief of Mission (DCM) at the US Embassy in Manila from August 2012 until March 2015. Previously, he served as US Consul General in Guangzhou, China, covering four provinces with a population of more than 300 million. He also served as DCM in Mongolia from 2005 until 2008 and as DCM in Ethiopia from 2003 until 2005. Other Foreign Service assignments included South Korea, Hong Kong and Yemen, among many others. He joined the State Department in 1983 and retired in 2015 as a Senior Foreign Service Officer with the rank of Minister Counselor.


HARVARD UNIVERSITY: PRECEPTOR IN UYGHUR AND CHAGHATAY


The Department of East Asian Languages and Civlizations within the Faculty of Arts and Sciences at Harvard University seeks applications for a Preceptor in Uyghur and Chaghatay, starting in Fall 2019.

The Preceptor will be responsible for teaching one level of beginning and /or intermediate Uyghur and one level of literary Chaghatay per academic year. The courses are intended to improve the fluency and comprehension of students while also covering extensive readings in a range of genres including historical writing, academic prose and religious texts.

Successful applicatants should have native or near-native proficiency in modern Uyghur and demonstrated knowledge of Chaghatay Turkish, combined with experience in teaching Uyghur and Chaghatay for academic purposes. This is a term appointment which is renewable, based on performance and curricular need, for up to eight years.

Interested potential applicants should submit a cover letter, CV and letter of recommendation through the Harvard University ARIES portal (http://academicpositionsharvard.edu) no later than August 4, 2019.

Queries should be directed to the following e-mail address: eal@fas.harvard.edu. Feel free to also contact Rebecca Mahoney, Language Program Coordinator, 5 Bryant Street, Cambridge, MA 02138. For more information, follow the link here.



*********************************************



UN INDUSTRIAL DEVELOPMENT ORGANIZATION (UNIDO): NATIONAL EXPERTS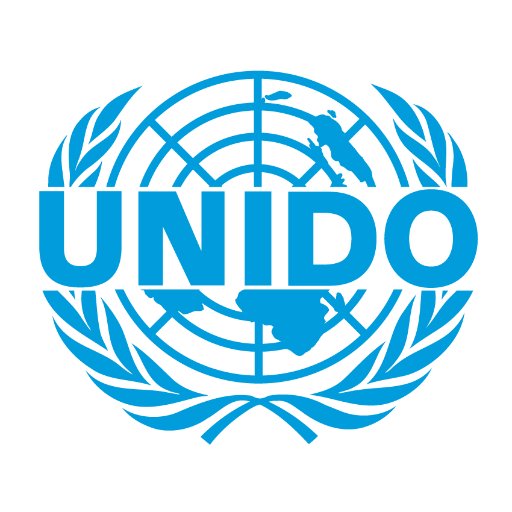 The UNIDO office in Ulaanbaatar seeks applications to assist with their Support for Employment Creation in Mongolia (SECiM) project, jointly formulated and implemented with the UN's Food and Agricultural Organization (FAO) and the European Union.

Areas of interest include large scale leather, textile, meat and dairy processing in the areas of (1) market linkages, international trade and economics and (2) monitoring, evaluation and communication.

Successful applicants should have proven knowledge and practical experience in the above mentioned fields. They should also be fluent in both Mongolian and English.

Interested potential applicants should submit a cover letter, CV in English, copies of relevant diplomas and certificates, proof of English proficiency and at least two references. The deadline for submissions is 6 PM on August 9, 2019.

Queries should be directed to m.gungaa@unido.org..





TWO RUBIN MUSEUM INTERNSHIPS IN NEW YORK AVAILABLE TO MONGOLIAN CITIZENS WITH SUPPORT FROM ACMS AND THE HENRY LUCE FOUNDATION


Mongolian citizens interested in working as a museum professional are encouraged to apply for the paid internship opportunity that the ACMS Cultural Heritage Program is organizing for the second successive year, with support from the Henry Luce Foundation.


Two applicants will be awarded stipends to participate in an internship at the Rubin Museum of Art in New York in Fall 2019. The museum specializes in Tibetan, Himalayan and Mongolian art.

This time, the museum is offering ten types of internships, and stipends are available to cover transportation, accomodation, and living expenses.

Interested applicants are requested to e-mail their cover letter, CV and personal statement to apply@mongoliacenter.org by August 4, 2019.

Details about the internship can be found here. Also, for a YouTube video featuring former ACMS/Rubin intern Binderiya Munkhbat, click here.


UNIVERSITY OF PENNSYLVANIA HOSTS CONFERENCE ON MIDDLE-PERIOD MONGOLIAN ARCHAEOLOGY (OCTOBER 26-27, 2019)


The University of Pennsylvania has announced a major conference on Middle-Period Mongolian Archaeology that will take place on October 26-27 in Philadelphia.

The conference is free and open to the public. However, advance registration is required.

DAY ONE (October 26) is tentatively scheduled to take place in the Ben Franklin Room at College Hall, featuring a program that includes:

Christopher Atwood (University of Pennsylvania) on Inner Asia History: Major Discoveries and Unsolved Probems in the Light of Archaeology

Wei Jian (Renmin University) on Most Important Discoveries and Unsolved Problems of Middle-Period Archaeology: The View from Beijing

Nikolai Kradin (Institute of History, Archaeology and Ethnology) on Most Important Discoveries and Unsolved Problems of Middle-Period Archaeology: The View from Vladivostok

Lkhagvasuren Erdenebold (Mongolian University of Science and Technology) on Most Important Discoveries and Unsolved Problems of Middle-Period Archaeology: The View from Ulaanbaatar

Concluding Round Table discussion led by Valerie Hansen (Yale University) and Nicola Di Cosmo (Institute for Advanced Study)

DAY TWO (October 27) will take place in the Widener Lecture Hall at the Museum of Archaeology and Anthropology, featuring a program that includes:

Jan Bemmann (University of Bonn) on Most Important Discoveries and Unsolved Problems of Middle-Period Archaeology: The View from Bonn

Kang In Uk (Kyung Hee University) on New Discoveries in the Relationship Between Balhae and the Uighur Khanate, Based on the Koksharovka Archaeological Complex in the Far Eastern Region of Russia

Aleksandr Naymark (Hofstra University) on Gold Imitations of Western China and Bracteats from Mongolia and Their Connection to Finds in Western Central Asia

Annie Chan (Ludwig Maximillian University) on Corporeal Variability and Commemorative Rituals of Turkic Anthropomorphic Stelae from Xinjiang, Tuva and Mongolia

Ah-Rim Park (Sookmyong Women's University) on Steppe Statuary of the 7th-8th Centuries

Bryan Miller (University of Michigan) on Through the 'Dark Ages': An Archaeological Perspective on the (Re)Emergence of Steppe Empires in the Mid-First Millennium CE

Petya Andreeva (Parsons School of Design) on Portable Luxury: Metalwork of the Golden Horde Elite

Closing disussion led by Nancy Steinhardt (University of Pennsylvania)

Funding for this conference is provided by the Penn Global Engagement Fund, University Research Foundation and School of Arts and Sciences at the University of Pennsylvania.

For more details on the conference program, visit here.


*********************************************

UNIVERSITY OF GRONINGEN (NETHERLANDS) HOSTS NOVEMBER CONFERENCE ON CONTEMPORARY MONGOLIA: INTERNATIONAL RELATIONS, MINING AND THE ENVIRONMENT


The Center for East Asian Studies Groningen (CEASG) along with the National Council for Mongolian Studies is sponsoring a conference on Mongolia, scheduled for November 29, 2019. The event will be held at the University of Groningen in the Netherlands.

Titled Contemporary Mongolia: International Relations, Mining and the Environment, the schedule includes three panels:

(1) International Relations/International Cooperation, covering topics such as the Belt and Road Initiative, Third Neighbor Policy, foreign policy and foreign assistance;

(2) Mining and Natural Resources, covering foreign direct investment, energy security, taxation agreements and the political economy of natural resource development;

(3) Environment and Climate, covering desertification, climate change and the impact of mining on the environment, among other topics.

The deadline for submitting short proposals for a conference presentation was June 30, 2019, with presentations potentially available for publication in a conference volume published by Brill; additional details are available here.

For further information, contact Professor Tjalling Halbertsma (CEASG) at the following e-mail address: t.h.f.halbertsma@rug.nl; those interested can also contact CEASG directly at ceasg@rug.nl


*********************************************


OTHER UPCOMING MONGOLIA-RELATED EVENTS

The Sixth International Symposium on Health Research will take place at the Novotel Hotel in Ulaanbaatar on September 18-19, 2019. Prospective participants include high level Mongolian officials and a broad range of international researchers. Duke University's One Health Program is assuming a lead role. For further information, contact Amber Barnes: amber.barnes@unf.edu or access the conference website here.

The 2019 Annual Politics and History Association (APHA) conference will take place in Ulaanbaatar from September 24 through September 28. Sponsors include Clarewood University, Blue Banner Foundation, International Society for the Comparative Study of Civilizations and The Mongolia Society. This year's conference will focus on "Challenges Confronting Asia Today: Nuclear Proliferation, Environmental, Economic, Civilizational". Those interested in more information should contact Dr. Mark Zhong (mzhong@clarewoodva.org) or Dr. Alicia Campi (usmagcampi@aol.com). More information on the upcoming APHA Annua Conference is available here.


RECENT ARTICLES ON MONGOLIA AVAILABLE ONLINE:

Once again there were a number of interesting posts related to Mongolia during the last month, a number of them related to President Battulga's visit to Washington in late July. Examples include:

National Public Radio (NPR), posted on July 31, 2019: Mongolia's Long Road to Mining Weatlh

Bloomberg, posted on July 31, 2019: Trump Courts Mongolia as Trade War Ally with White House Visit

Berkeley Institute of East Asian Studies, posted on July 31, 2019: Mongolia Initiative

China Daily, posted on 31 July 2019: Mongolia's Capital Covered with Smog from Wildfires in Siberia

Center for Strategic and International Studies, posted on 31 July 2019: Global Leader's Forum: His Excellency Khaltmaa Battulga

Textile World, posted on 30 July 2019: The Largest Cashmere Manufacturer of Mongolia Comes to the USA

National Public Radio (NPR), posted on July 30, 2019: Mongolia's Capital Bans Coal to Fix its Pollution Problem: Will It Work?

Yale School of Forestry and Environmental Studies, posted on July 29, 2019: How a Mongolian Activist is Helping Snow Leopards and Herders Co-Exist

National Public Radio (NPR), posted on July 29, 2019: The Deadly Winters that have Transformed Life for Herders in Mongolia

Heritage Foundation, posted on July 29, 2019: Advancing the US-Mongolian Partnership

Library of Congress, posted on July 26, 2019: Keynote Presentation and Collections Display at the 13th Annual International Mongolian Studies Conference at the Library of Congress (February 15, 2019)

New Yorker, posted on July 26, 2019: The Latest Dreams of Barbara Hillary, the First African-American Woman to Travel to the North Pole

Earth Focus, posted on July 23, 2019: Climate Migration: Mongolia Losing its Nomadic Herding Lifestyle

AKI, posted on July 23, 2019: Mongolia Receives its First Cargo Aircraft

Sixty Minutes, posted on July 21, 2019: How an Oklahoma Woman Learned to Fly Like an Eagle in Mongolia

GetReligion, posted on July 19, 2019: And This Just in from the 13th Century: What did the Popes (Secretly) Say to the Mongols?

Montsame, posted on July 18, 2019: Foreign Workers in Mongolia Increased by 4.8 Thousand

ABC News, posted on July 15, 2019: Rio Tinto Faces $2.7 Billion Cost Blowout at Its Mongolian Copper Mine

Asian Development Bank, posted on July 15, 2019: Asian Development Bank and Mongolia: Fact Sheet

Cathy Pacific Discover Magazine, posted on July 15, 2019: An Epic Golf Trip Across Mongolia

New China, posted on July 13, 2019: Mongolia's First Chinese-Built Highway Opens to Traffic

Nature Conservancy, posted on July 11, 2019: Herder Communities and Conservation

Xinhua, posted on July 11, 2019: Translated Literary Works Boost China-Mongolia Cultural Ties

The Diplomat, posted on July 7, 2019: Can Mongolia Shape the Modern World Once Again?

East Asia Forum, posted on July 6, 2019: Mongolia's Growth Challenges

Material Culture, posted on July 5, 2019: Tenuous Blessings: The Materiality of Doubt in a Buddhist Mongolian Wealth Calling Ceremony

Transparency International, posted on July 4, 2019: Rule of Law and Independence of Judiciary Under Threat in Mongolia

China Daily, posted on July 4, 2019: Mongolia to Establish Genghis Khan's Museum

Washington Post, posted on July 3, 2019: Washington Owes Mongolia an Apology

Western Washington University, posted on July 1, 2019: Mongolia Collection: Introduction

*********************************************

CROSS CURRENTS OPEN ACCESS E-JOURNAL POSTS SPECIAL ISSUE FOCUSED ON MONGOLIAN BUDDHIST ART

This collection of four articles and two photo essays, available to the public via the 31st quarterly issue of the open access e-journal Cross Currents: East Asian History and Culture Review, will be of special interest to those who follow Mongolian Buddhist art.

Uranchimeg Tsultemin is the guest editor for this issue which looks at the specific qualities of Mongolian Buddhist art, placing them in the political, economic and social context of Inner Asia and specifically their Tibet-Mongolian interface.

Uranchimeg Tsultemin (Indiana University/Purdue University): Introduction to Buddhist Art of Mongolia: Cross-Cultural Connections, Discoveries and Interpretations

Uranchimeg Tsultemin (Indiana University/Purdue University: Buddhist Archaeology in Mongolia: Zanabazar and the Geluk Diaspora Beyond Tibet

Karenina Kollmar-Paulenz (University of Bern): Visualizing the Non-Buddhist Other: A Historical Analysis of the Shambhala Myth in Mongolia at the Turn of the Twentieth Century

Vesna A. Wallace (University of California-Santa Barbara): The Interplay Between Text and Image: The Molon Toyin's Tale

Isabelle Charleux (Centre National de la Recherche Scientifique): The Cult of the Boudhanath Stupa/Jarung Kashar Suvraga in Mongolia: Text, Images and Architectural Replicas

Sampildondovin Chuluun (Mongolian Academy of Sciences), Photo Essay 1: In Search of the Khutugtu's Monastery: The Site and Its Heritage

Lubos Belka (Masaryk University), Photo Essay 2: Shambhala and the Prague Thangka: The Myth's Visual Representation

*********************************************

TWO MONGOLIA-RELATED DISSERTATIONS AVAILABLE ONLINE

Although Ochirbat Naidansuren's PhD dissertation for the School of Design and Art at Curtin University was completed in 2015, it is now available online under the title Political Parody: The New Image of Contemporary Mongolian Art

Meanwhile, Mendee Jargalsaikhan's recently submitted (2019) dissertation for the University of British Columbia (UBC) has just been posted by UBC and will be of special interest to those who have long been interested in comparisons between Mongolia and Kyrgyzstan; it is titled Small Islands of Democracy in an Authoritarian Sea: Explaining Mongolian and Kyrgyz Democratic Development

*********************************************

FRENCH LANGUAGE BOOK ON MONGOLIAN NOMADS

Charlotte Marchina, anthropologist and senior lecturer at the National Institute of Oriental Languages and Civilizations in Paris, announces the publication in June 2019 of the French language book version of a part of her thesis submitted in 2015. The new book is titled Nomad's Land: Breeders, Animals and Countryside of the Mongol People ("Nomad's Land: eleveurs, animaux et passage chez les peoples mongols").

The book analyzes relations between nomadic breeders in Mongolia and southern Siberia and their environment. It is based on twenty months of research in the area and builds on her knowledge of Russian, Buriat and Mongolian. Among other things, it focuses on the spatial aspects of nomadic pastoralism including the movements of peoples and animals on the Mongolian-Russian frontier, a border in which the people on both sides are part of the same Mongolian cultural continuum, despite differences in history and political systems.

Nomad's Land is 224 pages long; it costs 22 euros and includes 18 black and white photographs. For those wishing to order a copy, the ISBN number is: 978 293 0601 39 7.

*********************************************

Banking in Mongolia and Central Asia Since 1875 by Masaru Honma; 268 pages; Hard Cover (60 UK Pounds); (Cambridge Scientific Publications, 2019)

This book traces the history of banking in Mongolia and Central Asia since the last quarter of the nineteenth century when the Tsarist era Russian State Bank was opened in Tashkent. The start of the socialist era in the 1920s ushered in a new era of more rigid banking, this one informed and shaped by the Soviet Union. The post Soviet period beginning in the 1990s resulted in yet more dramatic changes in the banking sector, especially in resource-rich economies such as Mongolia and Kazakhstan which experienced rapid growth during "boom years" but a slump during "bust years".

Banking in Mongolia and Central Asia Since 1875, covering as it does both historical perspectives and the contemporary banking scene, will be especially relevant to economists, bankers, researchers, journalists and diplomats with a particular interest in Central Asia and Mongolia.

Masaru Honma joined the European Bank for Reconstruction and Development (EBRD) in 2002 and served as Director for Central Asia and Mongolia, based in London. He has also been an active member of CAREC, a coordinating body for Central Asia infrastructure development. In 2016 he was assigned to the EBRD Tokyo office as Director and Chief Representative. He retired from the EBRD in April 2018 and now serves as a Senior Visiting Researcher at the Ministry of Finance's Policy Research Institute in Tokyo.

A graduate of Kyoto University, he worked at the Japanese Ministry of Finance and at the Japanese embassy in Hungary; he has also worked at the OECD in Paris and for the Polish Ministry of Foreign Affairs in Warsaw. His publication credits include a number of books and articles on banking supervision, international finance and economic reform in transition economies.

*********************************************

Fruit from the Sands: The Silk Road Origins of the Food We Eat by Robert. N. Spengler III; 392 pages; 32 black and white photographs; Hard Cover ($34.95); E-Book ($34.95); (University of California Press, 2019)


As the advance publicity for this book notes, "The foods we eat have a deep and often surprising past. From almonds and apples to tea and rice, many foods that we consume today have histories that can be traced out of prehistoric Central Asia along the tracks of the Silk Road to kitchens in Europe, America, China and elsewhere in East Asia. The exchange of goods, ideas, cultural practices and games along these ancient routes extends back five thousand years and organized trade along the Silk Road dates to at least Han Dynasty China in the second century BC".

"Balancing a broad range of archaeological, botanical and historic evidence, Fruit from the Sands presents the fascinating story of the origins and spread of agriculture across Inner Asia and into Europe and East Asia. Through the remains of plants found in archaeological sites, Robert N. Spengler III identifies the regions where our most familiar crops were domesticated and follows their routes as people carried them around the world. With vivid examples, Fruit from the Sands explores how the foods we eat have shaped the course of human history and transformed cuisines all over the globe".

Part II of this entertaining and innovative book ("Artifacts of the Silk Road in Your Kitchen") gives an indication of the scope of it, referencing as it does millet, rice, barley, wheat, legumes, grapes, apples, spices, oils and tea, along with much else. As one reviewer notes, "Few scholars would have the chutzpah to write such a bold book," describing it as both "rigorous" and "accessible". Similarly, another reviewer suggests that Spengler takes the reader on a "dazzling journey," recommending it to anyone interested in "Silk Road exchanges".

Robert N. Spengler III is the Archaeobotany Laboratory Director at the Max Planck Institute for the Science of Human History, a Volkswagen/Mellon Foundation Fellow and a former Visiting Research Scholar at the Institute for the Study of the Ancient World.