Subject: This Month in Mongolian Studies - August 2018
| | |
| --- | --- |
| Having trouble viewing this email? Click here to open in your browser. | |
This Month in Mongolian Studies

is a monthly listing of selected academic activities, resources and other material related to Mongolia. This list is based on information the ACMS has received and is presented as a service to its members. If you would like to submit information to be included in next month's issue please contact the ACMS at

info@mongoliacenter.org

This publication is supported in part by memberships. Please consider becoming a member of the ACMS, or renewing your membership by visiting our website at

mongoliacenter.org/join

. Thank you!
ACMS SPONSORS NATIONAL ENDOWMENT FOR THE HUMANITIES (NEH)-FUNDED SUMMER SEMINAR ON "ENDURING LEGACIES OF A GLOBAL MONGOL EMPIRE" (JULY 16 - AUGUST 10, 2018)


For the third time in six years, ACMS sponsored an NEH-funded Summer Seminar for 25 K-12 teachers from across the United States. This years program was directed by Professor Morris Rossabi and David Dettman under the title Enduring Legacies of a Global Mongol Empire (July 16 - August 10, 2018).
The University of Pennsylvania hosted the event, making classrooms and dormitory space available. Many of the guest speakers have ACMS connections.
The initial course prospectus provides further details:
This NEH Summer Institute offers K-12 educators humanities-focused resources to help broaden curriculum to include a growing trend toward interlocking histories using the Great Mongol Empire as the theme. Even though the Mongol Empire lasted less than a century, it inextricably linked Europe to Asia, ushering in a period of frequent and extended contacts between East and West. Mongol expansion into West Asia and Eastern Europe and the ensuing contacts with the West marked the accelerating pace of global interactions. The Mongol era indirectly led to the European age of exploration of the fifteenth century, which culminated in the discovery of the sea route around the Cape of Good Hope to Asia and in Christopher Columbus' voyages. It is no accident that Columbus had a copy of Marco Polo's work on his trips to the New World, as he sought a path to Asia and had no conception of the Americas.
The four-week seminar was designed to cover a number of topics including "Situating the Rise of the Mongol Empire" (July 16-20); "Expansion of the Mongol Regnum" (July 23-27); "Impact of the Mongols on Global Culture and Society" (July 30 - August 3); and
"Enduring Legacies of a Global Mongol Empire" (August 6 - August 10).
The program also features field visits including to some of the Mongolian-related sites in New York City such as the Rubin Museum of Art and the Metropolitan Museum of Art

**********************************************


ACMS ASSISTS UNIVERSITY OF CALIFORNIA-BERKELEY SUMMER INSTITUTE PROGRAM IN MONGOLIA (July 6 - 11, 2018)
The Institute of East Asian Studies at Berkeley's well-established Summer Institute Program, which receives Fullbright-Hays funding, visited Mongolia for the first time ever this July. ACMS arranged logistics and planned cultural activities for the group, which consisted of sixteen K-12 teachers and five staff.
Previously, the Institute has organized similar trips to China; this year, Mongolia was added to the itinerary, providing opportunities for the school teachers to learn about another, very different part of East Asia. By all accounts, the visit -- which included a briefing at the US Embassy, university lectures, a discussion on Mongolia's education system, an overnight stay at a ger camp, and trips to museums, monasteries, and other cultural events -- was a success.
"Our group enjoyed our time in Mongolia very much," stated Karen Clancy who led the group. "Many teachers reported that it was the highlight of the entire trip".
"We appreciated all the arrangements that were made for us," she added. "I think many of our teachers are wondering how they can get back to Mongolia for another visit".
ACMS also appreciates the opportunity to be involved in a program like this, strengthening connections between Mongolia and the United States and providing opportunities for American school teachers to meet Mongolians and experience Mongolia for the first time

**********************************************

MEDIA REFERENCES

Cultural Heritage Coordinator Julia Clark's talk on threats to Mongolia's cultural heritage delivered to a large audience on Tuesday, June 5 as part of the ongoing ACMS Lecture Series was featured on the front page of the June 11 edition of the UB Post.

The UB Post article highlighted concerns related to both looting and climate change, noting among other issues the threat posed by "inadvertent looters" and "curious looters" who simplyly stumble across items scattered on the ground and then take them home without informing archeologists who might otherwise be able to provide important historical context.

More broadly, the UB Post article also noted growing concerns about the more systematic looting of Mongol era grave sites by those seeking items of "monetary value" while destroying or casting aside nearby artifacts that provide important "information value" on various aspects of Mongolian history.

Also, Mongolian National Radio interviewed Executive Director Jonathan Addleton on June 8 as part of their Voice of Mongolia "Interview of the Week" prior to his departure from Ulaanbaatar on June 16, providing an overview of ACMS programs in Mongolia while also touching on issues related to recent developments in Mongolia as well as relations between the Mongolia and the United States. The link to the interview is here.

ACMS SPEAKER SERIES


M. Saandar and J.K.Cleur: "Rephotography of the Central Asian Expeditions, Mongolia -- 1919 - 1925: Chasing Roy Chapman Andrews Across the Gobi and Imaging 100 Years of Change"

5:30 PM on Thursday, August 9 at the American Corner, Ulaanbaatar Public Library

The concept of rephotographing the extensive collection generated by the early 20th century Central Asiatic Expedition (CAE) emerged over dinner at an Irish pub in Ulaabaatar at some point during 2011-2012. Saandar, land surveyor and map maker, and J.K. Cluer, economic geologist, had been working together in Mongolia since 1997. Sharing a common love of history, exploration, photography and Mongolia, they decided to launch this project, focusing especially on the landscapes of the Gobi and the cityscapes of Urga (Ulaanbaatar).

They also reached out to the American Museum of Natural History (AMNH) in New York, sponsor of the original CAE and repository for documents and images related to CAE. Speaking with Michael Novacek and Mark Norell, they spent several days in the AMNH Research Library, assisted by library staff including Mai Reitmeyer who helped locate images and organize the scanning of them to high resolution.

According to the research, major contributors to the CAE archive include:

1. James B. Shackelford, a Hollywood cinematographer and AMNH director who made some of the first motion pictures in and of Mongolia.
2. Walter Granger, lead paleontologist, who made scientific discoveries including the first dinosaur eggs (at the Flaming Cliffs) and was also a keen photographer.
3. Roy Chapman Andrews who while leading the expeditions found time to make photos at the Flaming Cliffs.
4. Yvette Borup Andrews, Andrews's first wife who produced a collection of Ulaanbaatar scenes; without Yvette, there probably would have been almost no such photos at all.

The first rephotography was launched at Gandan monastery in 2016. A preliminary expedition to the Flaming Cliffs was then organized in October 2017 involving several nights under cold and windy skies. UAV videography was used when air conditons allowed it, providing opportunities to quickly scan the cliff looking for landforms featured in the original CAE photographs.

Preliminary results from the Gobi show dramatic landscape changes in the form of cliff retreat that apparently occurs at the rate of several (3-4) meters per century, or 3-4 cm per year. Further documentation and quantification of the rapid changes and their possible implications are planned. However, early indications are that intense wind, freeze/thaw action and seismicity combine to undermine the cliffs and eventually topple. There is also a human element of erosion as the area is a popular tourist destination and virtually unregulated.

Change in the capital city of Ulanbatar has of course been visually overwhelming in most areas, to the extent that even achieving the same view that Yvette Andrews captured is impossible -- a gleaming glass tower is usually in the sight path. Howeve, some of the scenes have been conceptually recreated and show those buildings that still do exist, albeit in a drastically altered cityscape. In fact, many of the buildings she photographs are still here, somehow saved from demolition, leading to inevitable speculation on why certain buildings survive massive urbanization and others don't.

This presentation will provide an opportunity to discuss the CAE photographers, experience their creative work and learn how Mongolia has changed in the last 100 years from a number of perspectives including landscape evolution, vegetation dynamics and urbanization.

M. Saandar received his PhD degree in Satellite Mapping and Space Geodesy at Moscow Centeral Research Institute. He started his creer in the 2970s as a senior engineer at the State Administration of Geodesy an Cartography for preparation of the Soviet-Mongolan joint space flight on the natural resource mapping system. In the mid 1980s he was Associate Professor at the Technical University of Mongolia, teaching phoogrammetry, aerial photography and remote sensing. in post Soviet times he founded MonMap Engineering Services Company and has been involved in many activities involving major Mongolian and international organizations and institutions ever since.

J.K. Cluer is a geologist with interest in a wide range of Earth sciences, having been involved in exploration with mining companies for 30 years. He holds an M.Sc. degree in Geosciences from the University of Arizona. From the late 1990s to mid 2000 he was Regional Exploration Manager for Centerra Gold and was awarded the Honored Geologist of Mongolia medal along with with his Mongolian team memers for putting the Boroo mine into commercial production. His exploration team is also credited with the nearby Gatsuurt hard rock gold deposit discovery. A previous speaker at ACMS, he follows Mongolia with interest and is a key benefactor to the Saandar Library Project -- a leading English langugae technical collection in Ulaanbaatar.

**********************************************

Sas Carey: Special Screening of Documentary Film Migration

5:30 PM on Tuesday, July 31 at the American Corner, Ulaanbaatar Public Library


As part of the ongoing ACMS lecture series at the Ulaanbaatar Public Library, Sas Carey presented her film Migration, offering a unique glimpse into the lives and lifestyles of Mongolian reindeer herders ("Dukhas") as they exist today.


Ranking as Mongolia's smallest ethnic group, their ancestors came from Tuva. Not surprisingly, reindeer are at the core of their existence: they are ridden, packed with goods, milked and, when needed, honored and sacrificed for food. "Reindeer get restless and begin to move on to other pastures," explains nomad Tsetsegmaa. "When they start moving, we follow."


The 80-minutes film — accompanied by Tuvan music by the Alash Ensemble and in Mongolian with English subtitles — tracks the nomads in their annual journey from their spring camp in the taiga forest to their summer camp in the tundra. Images of a satellite dish, solar panels, television and chainsaws provide a sense for the changes that are also underway. However, amidst this change the goal remains the same as that of their ancestors: to share their lives with reindeer.


Sas Carey is a registered nurse, energy healer, educator, author, and filmmaker. She first visited Mongolia in 1994 and has been involved in the country ever since.
**********************************************


ACMS HOSTS MONGOLIAN CULTURAL HERITAGE CONFERENCE IN ULAANBAATAR (JUNE 15, 2018)


For those who missed the details in the July edition of This Month in Mongolia Studies, the ACMS Cultural Heritage Program (CHP) organized a conference on Friday, June 15, 2018 in Ulaanbaatar, providing an important opportunity to highlight activities under the Henry Luce Foundation-funded CHP program as well as cultural heritage activities and programs related to Mongolia more broadly.

The program included 22 presentations broadlly related to Mongolia's cultural heritage and is posted here for a second time, in case ACMS members want to follow-up with any of the presenters on particular topics of interest:

A Summary of Activities and Initiatives of the CHP at ACMS -- Julia Clark (American Center for Mongolian Studies)

Interdependence of Rangeland Resilience and Sustainability and Mongolian Cultural Heritage
-- Cynthia Brown (Colorado State University)

Land Rights and Cooperative Management: An Investigative Analyses -- Ryan Elliot (Global Leadership University)

Heirloom Microbes: Dairying as a Cultural Heritage -- Bjorn Reichhardt (Max Plank Institute)

Cultural Heritage Protection, Preservation, and Research at Ikh Nart Nature Reserve in Dornogovi Aimag -- Joan S. Schneider and Jennifer Farquhar (University of Pittsburg)

Archaeological Remains of the Mongol Presence in 13th Century "Upper Hungary" -- Michael Hoescak (Archeological Institute of Slovak Academy of Sciences)

Baibalyk: An Early Fortified Town and Trading Center in a Nomadic Pastoral Landscape in the Mongolian Steppe -- Richard Ciolek-Torello, Jeffrey H. Altschul, B. Gunchinsuren, T. Amgalantugs and John Olsen (Statistical Research, Inc)

Nomadic Heritage in Post-Socialist Mongolia and Siberia -- Zbigniew Szmyt (Adam Mickiewicz University)

Polish Climbers in Mongolian Mountains During the 1960s -- Antonina Kotlarz (University of Warsaw)

National Library of Mongolia: Memory of the World National Committee of Mongolia of UNESCO -- Sainbileg Byambadorj (National Library of Mongolia)

Private and Public Sphere in Mongolia's Socialist and Post-Socialist Women's Literature -- Tuya Shagdar and Nandinbilig Ganbaatar (National University of Mongolia)

Poems Composed by Chinggis Khaan in "Secret History of the Mongols" -- O. Sukhbaatar and S. Soyolgin (Mongolian National University and National University of Mongolia)

The Secret History of the Mongols: A Computational Linguistic Analysis -- Michael Dalvean (Global Leadership University)

Analysis of the New Era Shamanic Texts -- Kishghigsuren Dorj (Independent Researcher/Mongolian School of New York City)

The Role and Importance of Education in Cultural Heritage -- Julie Pitzen (Independent Researcher/Insternational School of Ulaanbaatar)

Leveraging Tradition to Build More Resilient Herder Communities -- Bilguun Batsukh, Yamuna Hopwood, and Daniel Miller (Mercy Corps)

The Development of Christian Faith-Based Organizations in Mongolia: A Case Study of the State and Religion Relationship -- Anna Dolega (University of Warsaw)

Reconstructing Identity through Sbamanism in an Athiestic State: A Case Study of Inner Mongolia -- Allyson Tang (University of California-Berkeley)

The Use of Remote Sensing Techniques to Understand the Cultural Heritage and Challenges of Informal Settlements in a Selected Ger District of Ulaanbaatar -- Jean Caldieron (Florida Altantic University)

Mongolian Mobilities as a Microcosm of Eurasia's New Silk Roads -- Alexander Diener (University of Kansas)

Symbolism of the Ring and Marriage as a Transition Ritual of the Mongols -- Tsend Ahush Munkhtsetseg (University of Eotvos Lorand)

Climate Change, Mobile Pastoralims, and Cultural Heritage in Western Mongolia -- Jennifer Post (University; of Arizona School of Music)

NO POSITION ANNOUNCEMENTS RECEIVED FOR THIS MONTH

NATIONAL GEOGRAPHIC ISSUES REQUEST FOR PROPOSALS (RFP) FOCUSING ON MIGRATION

Migrations challenge social bonds and resource allocations across the world, motivating political agendas and potential backlash but also creating new and dynamic multicultural communities. The goal of this RFP recently issued by National Geographic is to "support impactful projects that – through education or storytelling – seek to increase understanding of and acceptance of migrants and migrant communities". According to the National Geographic notice, "types of human migrations include (but are not limited to) nomadic communities, refugees of all kinds, migrant labor, victims of human trafficking, and people exploring the planet and beyond".

Priority will be given to projects that aim to do one or more of the following through education or storytelling:
1. Document the causes and effects of one or more examples of present-day human migration;
2. Document the lives of present-day migrants, their journeys, and receiving communities;.
3. Develop and test out classroom resources, curricula;
4. Public outreach materials that aim to increase understanding of the migrant experience and acceptance of migrant communities.

Typical proposal requests should be less than $30,000; however, applicants may request up to $70,000. Up to 20 percent of the total can be used as a stipend for the applicant and/or team members. All applications should explicitly state the plan for evaluating the impact of the proposed work on particular audiences.

For more details, follow this link.


OPPORTUNITY TO JOIN NEW NETWORK FOCUSED ON ARCHAEOLOGICAL DATABASES AND PUBLIC POLICY


Jeff Altschul sends the following notice that may be of interest to ACMS members, especially those involved in archaeology and public policy:

"My wife and I sold the company we founded 35 years ago, Statistical Research, Inc. (SRI) at the end of last year. I guess we are retired, but neither one of us has figured out what exactly that means. As some of you know, I recently co-founded an organization named the Coalition for Archaeological Synthesis (CfAS). CfAS is designed to leverage the immense archaeological database collected largely in response to development to address questions requiring a deep time perspective and which can affect public policy. I hope all of you will join as Associates (it's free). Just go to this link and click on Associate": www.archsynth.org

If interested, feel free to also contat Jeff directly: jhaltschul@canelogroup.net


**********************************************


OPPORTUNITY TO SUBMIT PAPERS FOR FORTHCOMING BOOK MARKING 100TH ANNIVERSARY OF THE 1921 MONGOLIAN PEOPLE'S REVOLUTION

Simon Wickhamsmith and Philip Marzluf have issued a call for papers for a forthcoming volume marking the 100th Anniversary of the 1921 Mongolian People's Revolution:
The year 2021 will mark the 100-year anniversary of the 1921 People's Revolution in Mongolia, which established the second independent communist nation in the world, the Mongolian People's Republic, and effected immediate and far-reaching changes on the everyday lives of Mongolians for most of the twentieth century.
Yet, as we approach this anniversary, the People's Revolution has become part of the distant past for many Mongolians, who may feel nostalgia or antipathy towards the socialist Mongolian past or who may question its relevance for their lives.
For this collected volume, we welcome abstracts from scholars working in a broad range of disciplines that encourage readers to re-examine socialist Mongolia from the vantage point afforded by this centenary.
Abstracts may address any aspect of Mongolia during the period of Soviet influence (1921-1990) and possible topics include but are not limited to critical events or individuals, the relationship between ideology and social trends, cultural and artistic developments, and the adoption of new ideas and perspectives.
Interdisciplinary submissions as well as those that offer alternatives to typical academic discourses are welcomed. Scholars from Mongolia are also strongly encouraged to contribute.
"Please submit a 250-word-maximum abstract and a brief biography before August 31, 2018 to simon.wickhamsmith@rutgers.edu or marzluf@ksu.edu. Those selected will be informed in early September and will then be expected to submit their full draft (7,000-10,000 words) before June 1, 2019".
About the Editors:
Simon Wickhamsmith (Rutgers University) is a translator and scholar of twentieth and twenty-first century Mongolian literature. His works include a translation of Ts. Oidov's The End of the Dark Era (Phoneme Media 2016) and Literature and Politics in Mongolia 1921-1948 (Amsterdam University Press, forthcoming).
Author of Language, Literacy, and Social Change in Mongolia (Lexington 2018), Phillip Marzluf (Kansas State University) blends Mongolian Studies with his disciplinary interests in literacy, composition and rhetoric, World Literature, and travel writing.
*********************************************


RESEARCH QUERY ON "REMNANTS" OF ANCIENT PRE-BUDDHIST RELIGIONS IN SIBERIA, MONGOLIA, TIBET OR ELSEWHERE

Charles Weller (Washington State University and Georgetown University) writes the following:

I am wondering if anyone can point me to sources discussing (alleged) "remnants" of ancient pre-Buddhist religions in Siberia, Mongolia, Tibet, or elsewhere across Asia? I am especially interested in any pre-19th century sources, particularly any debates which used the concept of "pre-Buddhist remnants" (cf also "survivals," "vestiges" or "relics) as a means of calling for either purification of Buddhism as the true, superior religion or return to an original, ancient, native tradition which frames Buddhism as a "foreign" intruding, imperialist faith of sorts.

But regardless of how and why it is done, I would appreciate any references to distinctions made between "pre-Buddhist" and 'Buddhist traditions. Again, pre-19th century would be best but 19th and/or 20th-21st sources are welcome as well.

I already know of John Myrdhin Reynolds, Yungdrung Bon - The Eternal Tradition: The Ancient Pre-Buddhist Religion of Central Asia and Tibet: Its History, Teachings and LIterature (Bompo translation Project 1991). Further references would be appreciated.

Charles Weller
rc.weller@wsu.edu


*********************************************

DOCUMENTARY ON CONTEMPORARY MONGOLIAN MUSIC:
LIVE FROM UB:
The independent documentary Live from UB, produced by Lauren Knapp, is now available for distribution to academic, student and other audiences via this website.
Providing an innovative take on post Soviet Mongolia, it looks at developments from the perspective of Mohanik, one of the country's promising independent bands as they create a "new sound" for their country as part of their efforts to "discover what it means to be Mongolian today". Just as rock music beginning in the 1970s was the catalyst for reaching out to the the world while also pushing the bounds of freedom, during the post Soviet period it became a medium for Mongolian nationalism as well as Mongolian efforts to come to terms with a very different country, one both influenced by and influencing broader trends toward globalization.
According to the Live from UB outreach material, "Musicians are incorporating different aspects of Mongolian tradition back into their music. Rappers have a backing band of traditional instrumentalists. Groups are coupling ancient tunes with hard rock treatment. And pop stars are wearing traditional garb when they perform at home and abroad".
Depicting an often overlooked aspect of contemporary Mongolia, Live from UB focuses on the story of one band to weave a larger narrative, one that involves Mongolians embracing their own unique heritage while also embracing the world, fueled in part by the idea that Mongolia, once a global actor to be reckoned with, will "once again be a great force in the world".
Lauren Knapp is a nonfiction storyteller working in documentary film, radio, television and 360. Her stories have been featured on the The New York Times, PBS NewsHour, NPR, PRI's The World, The Atlantic, and TIME among others. Her first feature documentary Live From UB, follows the trajectory of Mongolia's contemporary political and social transitions through the lens of its rock musicians. She directed it with the support of a Fulbright Fellowship in Ulaanbaatar, Mongolia. She is focused her lens on social issues ranging from capital punishment to lockdown drills to fair chance employment.

Her current project, Passage, documents four women's experience of transitioning into motherhood with a focus on how access to resources and support affect her experience. When she's not in the field or edit room, she's in the classroom. She has taught at Georgetown University, Northwestern University, Stanford University and George Mason University. Lauren holds a Bachelor's degree in anthropology from Grinnell College and a Master of Fine Arts degree in Documentary Film and Video from Stanford University.
*********************************************


DOCUMENTARY ON TRADITIONAL MONGOLIAN MUSIC:
JOURNEY INTO DIPHONIA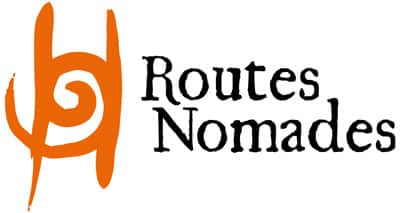 "Towards the west appear the snow-capped summits on the horizon. It's the Altai! The caravan halts for a moment. People pray with the eyes full of tears. By the smell of the air, everyone seems to recognize the Altai wind"
— Galsan Tschinag, The Caravan

Nomindari Shagdarsuren, Project Officer for Routes Nomades (www.routesnomades.fr), announces release of a feature length documentary Journey in Diphonia by Jean-François Castell. Among other things, this prize-winning film traces the journey associated with developing the first comprehensive anthology of Mongolian khöömii (the subject of a Routes Nomades talk delivered as part of the regular ACMS lecture series held in Ulaanbaatar in summer 2017). It also provides an appropriate sequel to the previous critically-acclaimed documentary Masters of Overtone Singing. Both films are subtitled in English, French and Mongolian.


The catalyst for this long-term project was a meeting between musician and ethno-musicoligist Johanni Curtet and khöömii performer and nomadic herderTserendavaa Dashdorj in 2012. Since that meeting, Routes Nomades has been developing musical and heritage projects focused on khöömii, the Mongolian form of overtone singing. Items produced as a result of that encounter include the Anthology of Mongolian Khöömii (2017). More broadly, Routes Nomades arranges concerts, tours, records and other cultural events that help bring Mongolian musicians traditions to a wider audience.


*********************************************
DOCUMENTARY ON MONGOLIAN DHUKA HERDERS:
TRANSITION: NOMADS AT RISK
Sas Carey has completed Nomadicare's fourth feature documentary, Transition: Nomads at Risk. It explores the life of Khongoroo who grew up as a Dukha reindeer herder and is now a medical doctor. The film "follows" her as her life unfolds, depicting how she "manages the transition to another life, how she keeps connected to her people and what she holds and loses of her culture as she joins the modern world".


For more details, contact Sas Carey at sas@nomadicare.org; you can also go to the Nomadicare website: www.nomadicare.org


Link to trailer for new documentary: Transition

Links to other Nomadicare documentaries and publications:
Ceremony
Migration
Reindeer Herders in my Heart



**********************************************


Buddhism, Law & Society (Volume 2 — 2016 - 2017), edited by Rebecca Redwood French


The latest issue of Buddhism, Law and Society includes one article specifically on Mongolia. Written by Vesna A. Wallace and published under the title "The Interface of Mongolian Nomadic Culture, Law and Monastic Sexual Morality", it is described as follows:

"In traditional Mongolian nomadic society, which had its own culturally embedded dimensions of sexuality and highly flexible rules regulating social life, the monastic institutionalization of sexuality was a long process that has been met with resistance to this day. Mongolian Buddhists' lenient attitude toward sexual desire also found its support in the Buddhist tantric teachings, as it has been often pointed out by contemporary monks in Mongolia in their response to the critics of their sexual conduct. A study of various laws instituted in Mongolia from the seventeenth to the early twentieth centuries reveals a variety of ways in which different governing bodies sought to negotiate the problem of monks' sexual misconduct through their prohibitive and penal measures".
*********************************************
Language, Media and Globalization in the Periphery: The Linguascapes of Popular Music in Mongolia by Sender Dovchin; 168 pages; hardback: $150 (Routledge, 2018)


Despite their seeming isolation, countries such as Mongolia that are often regarded as being at a geographic, political and ecoonomic "periphery" can draw on a wide variety of linguistic and cultural resources from around the world, applying and adapting them for their own use. Based on examples gleaned through multiple ethnographic fieldwork visits to Mongolia, this book "presents an example of how peripheral contexts should be seen as crucial sites for understanding the current sociolinguistics of globalization".

The volume covers a number of contemporary themes including sociolinguistic diversity in the context of popular culture and media in a globalized world, with a particular emphasis on popular music. It also notes various "linguascapes" shaped by the impact of English and other languages on the local language practices of young Mongolian musicians. According to the publisher, "this notion of linguascapes adds new levels of analysis to common approaches to sociolinguistics of globalization, offering researchers new complex perspectives of linguistic diversity in the increasingly globalized world
Sender Dovchin is a Senior Research Fellow at Curtin University in Western Australia. Previously, she was Associate Professor in the Center for Language Research at the University of Aizu in Japan.

*********************************************

Fear and Fortune: Spirit Worlds and Emerging Economies in the Mongolian Gold Rush by Mette M. High; 162 pages; hardback: $89.95; paperback: $22.95 (Cornell University Press, 2017)

Fear and Fortune: Spirit Worlds and Emerging Economies in the Mongolian Gold Rush provides an important anthropological perspective on mineral extraction in Mongolia, in this case based on two and a half years of fieldwork conducted between 2004 and 2011 centered in the Uyanga district of Mongolia's Overhangai province. It also provides a fascinating perspective on Mongolia's so-called "ninja" gold miners, one of the relatively less documented and less well known aspects of Mongolia's "mineral boom"

According to Jessica Madison Piskata's review in Inner Asia, the first of six chapters "pushes back against the dominant narrative within the literature on nomadism in Mongolia, which assumes a direct relationship between herding pastoralim, mobility and freedom. On the contrary, High argues that the vertically hierarchical structure of the patriarchal herding household in fact limits mobility for many household members, and that it is artisanal mining that can provide individuals with the freedom and mobility they may desire".

Piskata's review also notes the rich ethnographic detail provided in Fear and Fortune, underscoring the complexity of interactions in an environment that casual outside observers are unlikely to either notice or appreciate. The references to "supernatural" and "spirit" worlds adds to this picture of complexity while also highlighting the role that local village lamas play in the emerging gold economy. According to Piskata who is based at the University of California at Santa Cruz, "this is a fascinating and well-researched book, with strong and evocative ethnographic data that supports High's argument".

Mette M. High is a Lecturer in the Department of Social Anthropology at the Universityi of St. Andrews in St. Andrews, Scotland
*********************************************

A World Trimmed with Fur: Wild Things, Pristine Places, and the Natural Fringes of the Qing Rule by Jonathan Schlesinger; 288 pages; hardback: $65 (Stanford University Press, 2017)


Jonathan Schlesinger's new book includes important references to Mongolia and Mongolians within the broader context of environmental history in outlying regions of northeast Asia under Qing rule. In particular, it draws on Manchu and Mongolian historical sources to analyze a variety of environmental issues as well as their political impact at the time. Importantly, it provides a perspective from the "frontiers" of Empire rather than from its "center". Intriguingly, it focuses on three main commodities and the important environmental issues surrounding them: pearls from Manchuria, wild mushrooms from Mongolia and furs from regions bordering Russia.

According to Inner Asia reviewer Andrei Marin from the Norwegian University of Life Sciences, A World Trimmed with Fur is "very well structured and documented, with the central ideas made visible throughout the text. It is undisputedly a valuable addition to building a critical view of environmental ideas in the region".

Marin in his review also notes that A World Trimmed with Fur "documents the evolution of environmental attitudes and ideas prominent in the centers of power, and the political nature of the discourses related to environmental degradation . . . We also get insight into how the colonial visions of 'pristine nature' were deployed in order to 'purify' nature on the steppe and in the forests. The resulting conclusion, central to the book, is that the Qing Empire did not merely preserve nature, it invented it".

Jonathan Schlesinger is an Associate Professor at Indiana University in Bloomington, Indiana
*********************************************

Historical Dictionary of Mongolia (Two Volumes) (Fourth Edition) by Alan J.K. Sanders; 1,120 pages; hardback: $225; e-book: $213.50 (Rowman & Littlefield, 2017)
According to the publisher, this fourth edition of the Historical Dictionary of Mongolia covers "The people and organizations that brought Mongolia from revolution and oppression to independence and democracy, and its current unprecedented level of national wealth and international growth". The two volumes include a chronology, introduction, appendixes, and extensive bibliography. The dictionary section includes more than 1,200 cross-referenced entries on important personalities, politics, economy, foreign relations, religion, and culture. This revised edition will be welcomed as a useful resource for students, academics, diplomats, researchers, and anyone interested in Mongolia.

Alan J.K. Sanders is an independent scholar and freelance writer
*********************************************

Historical Dictionary of the Mongol World Empire (Second Edition) by Paul D. Buell and Francesca Fiaschetti; 420 pages; hardback: $100; e-book: $95 (Rowman & Littlefield, 2018)
This second edition of the Historical Dictionary of the Mongol World Empire is described by the publisher as presenting "The history of the Mongol Empire, the pre-imperial era of Mongolian history that preceded it, and the various Mongol successor states that continued to dominate Eurasia long after the breakdown of Mongol unity". The volume includes a chronology, introduction, appendixes and extensive bibliography. The dictionary sections provide more than 900 cross-referenced entries covering important personalities as well as the politics, economy, foreign relations, religion, and culture of the Mongol Empire. As with the Historical Dictionary of Mongolia, this revised edition will be welcomed as highly useful resource for student, acdemics, diplomats, researchers and others interested in the Mongol empire as well as events that preceded and followed it.

Paul D. Buell is an independent scholar, translator and editor; Francesca Fiaschetti is a member of the Martin Buber Society of Fellows.