Subject: Journey On! • From Darkness to Glorious Light
Journey On! is a newsletter from Journey to the Heart, a ministry of the Institute in Basic Life Principles.
June-July 2010 • Volume 2, Number 5

Journey On!
"But as it is written, Eye hath not seen, nor ear heard,
neither have entered into the heart of man, the things which God
hath prepared for them that love him" (I Corinthians 2:9).
Sometimes we think our problems are too big, sometimes we think our sin is too great, but no matter what we think, the truth is that there is a God who is bigger than any struggle and any sin!
What you get to hear is the testimony of a girl who is like so many others, except for one thing..... she surrendered her sin, and fully accepted the love of Jesus!
Be encouraged today as you hear of how your heavenly Father brought yet another one of His children into His glorious light »

Talking to God means different things for each of us, but in every single case, we need to realize that God is a person, and not just any person. He is the Lover of our Soul, our very Best Friend, our Father, and the One who cares for our every need and trouble.
Here you will read the simple and VERY real conversation held by one getting to know the person of God!
"God,
There are a few things I really think we need to discuss here Lord…like my life, for instance. Why am I here anyway? It really doesn't make sense…if you think about it…from my perspective. I mean, work is fine and all that, sometimes even great! But I still don't get it. Why here, why now? My mere existence probably bothers more people here than I can even imagine......."
"Why?" . . . Read the rest of Cassie's thoughts and questions, and the very small ways in which she recognized God's voice. »
Lights for the Way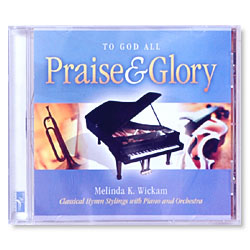 It may not be new, but it's still a classic! Full of wonderful orchestra arrangements for some incredible hymns, this CD is a great addition to your music collection.
Containing songs like "May Jesus Christ be Praised" Immortal Invisible God Only Wise" "Come Christians Join to Sing" and one of the most beautiful arrangements of "It Is Well With My Soul" that I've heard, this CD has not only beauty, but also variety. One moment you're enjoying a rousing trumpet, the next a peaceful piano, and then a crashing climax! A great instrumental CD that is filled with worshipful music.

To hear samples and view the entire list of songs, go to our web store »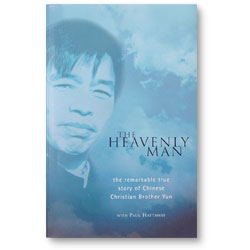 Do we have faith? Do we even know what true faith looks like?
In this story you will read of a man who was persecuted, tortured, and imprisoned for Jesus Christ, but his faith in God did not falter. The results of that faith will amaze you as you read of one miracle after another. This man's passion for God will be a call to those who desire to truly live for Jesus Christ.
Let this book be a challenge to you. Any man or woman can be great in the kingdom of God, the only requirement is faith!

View this item on our web store »
"Be ready always to give an answer to every man that asketh you a reason of the hope that is in you with meekness and fear" (I Peter 3:15).
Are you ready? Will you be prepared when an opportunity suddenly arises out of nowhere? Many times we miss incredible opportunities because we didn't taken full advantage of the time that God gave us while we were waiting.
The importance of always being prepared is illustrated in this classic story from the American Civil War.
Watch Robert tell the story of the Battle of the Crater »
Updates and Exciting Happenings!
Guess what? This is for your Moms!!!
Ok, for those of you who didn't get your mom a very good mothers day gift, here's a chance to at least chip in for something pretty spectacular!
We are now announcing our Fall 2010 MOTHERS Journey to the Heart!!
Our moms have done more then we even realize, and many times they're the ones most in need of spiritual refreshing; but yet they are the least likely to actually get it. But thanks to the grace of God we now have a chance to offer the full Journey to mothers. This is an opportunity for your moms to get away, and experience some beautiful time alone with their Savior. Pray
about the possibility of them attending, and pray about how you can help make it happen.

For updates and information keep an eye on www.livingthejourney.com or go to iblp.org
"What am I going to do with my life? This may be a question going through your mind right now. It had been ringing in my head since before I was 12!
I wanted to do what God wanted me to do, but I let God know that there were a few things I'd never do, even if He asked me! Not surprisingly, for the next 5 years I didn't hear a thing from God about what I should do.
Then, sitting at the 2005 Sacramento ATI Conference, "Total Surrender for Total Success," I finally did what God had wanted me to do all along—surrender everything to Him. Walking out of that auditorium, I could feel God's pleasure. Then I just "happened" to walk right up to the Oak Brook College of Law booth. The person handed me some information. I said, "Thanks", and kept on going . . .
And then what? Read the rest of Marty's story »